Selam Fessahaye. Photography Stephen Tayo.
meet the designers shaping the future of african fashion today
"African fashion is finally not seeking approval, but announcing itself unapologetically."
Selam Fessahaye. Photography Stephen Tayo.
Fashion's relationship to Africa, has, famously, not always been a particularly respectful one, often placing exploitation and cultural misrepresentation over mutual dialogue and exchange. But the tides are steadily turning, with global attention increasingly drawn to the traditions of craftsmanship, quality and creativity that have long called all corners of the continent home. With good reason, it's something that heritage houses now seem keen to celebrate, as per last night's Dior Cruise show, which featured wax print fabrics produced in collaboration with Abidjan-based Uniwax. But worthy of even more rapturous applause are the young designers creating a credible, sustainable identity for African fashion beyond the remit of brands both physically and ideologically seated in the West.
A catalyst in the breakneck evolution of the continent's fashion identity and economy is Arise Fashion Week. First established in 2009, this Easter weekend saw its most recent iteration, showcasing some of the most exciting talent hailing from the continent and its diasporic communities, as curated by Arise and Naomi Campbell. Backstage, Stephen Tayo, the 24-year-old Lagosian photographer, caught up with a handful of the designers to learn more about their collections, and what they think the future holds for fashion in Africa and beyond.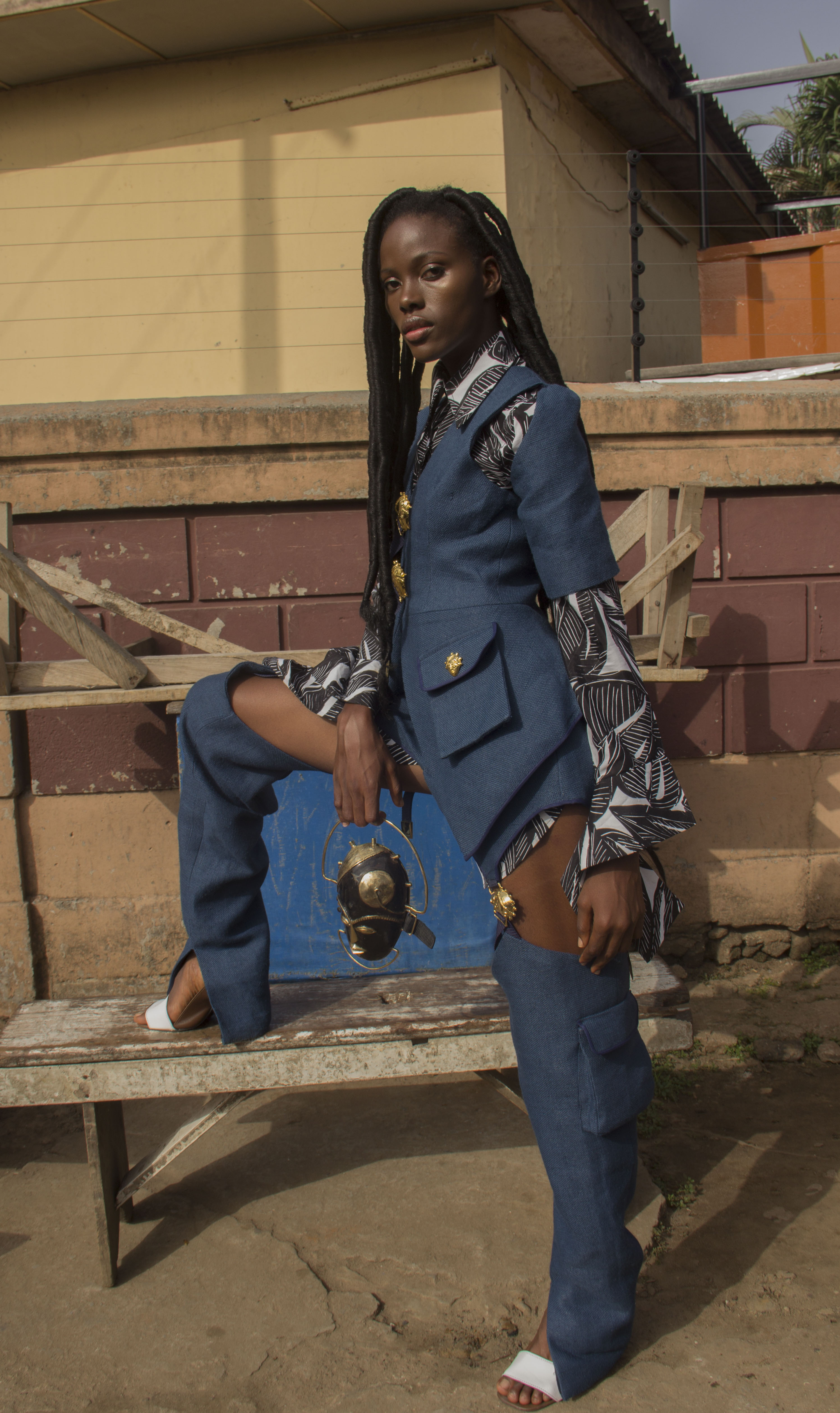 "This collection was inspired by the Dahomey Amazons and the Akan (Asante) warriors of their respective empires. It's a fantasy on cross-cultural pan-Africanism based on our shared history: I wanted to showcase matriarchy, strength and power transferred from our mother ancestors to the new generation.

I'm super optimistic about the evolution of Africa's fashion industry. The potential for job creation on the continent right now is unprecedented, from weaving to creating, producing to retailing, and more. It doesn't come without its challenges, that's for sure; but there is an overall problem-solving attitude that Arise seems to grasp and that any business owner in Africa would understand."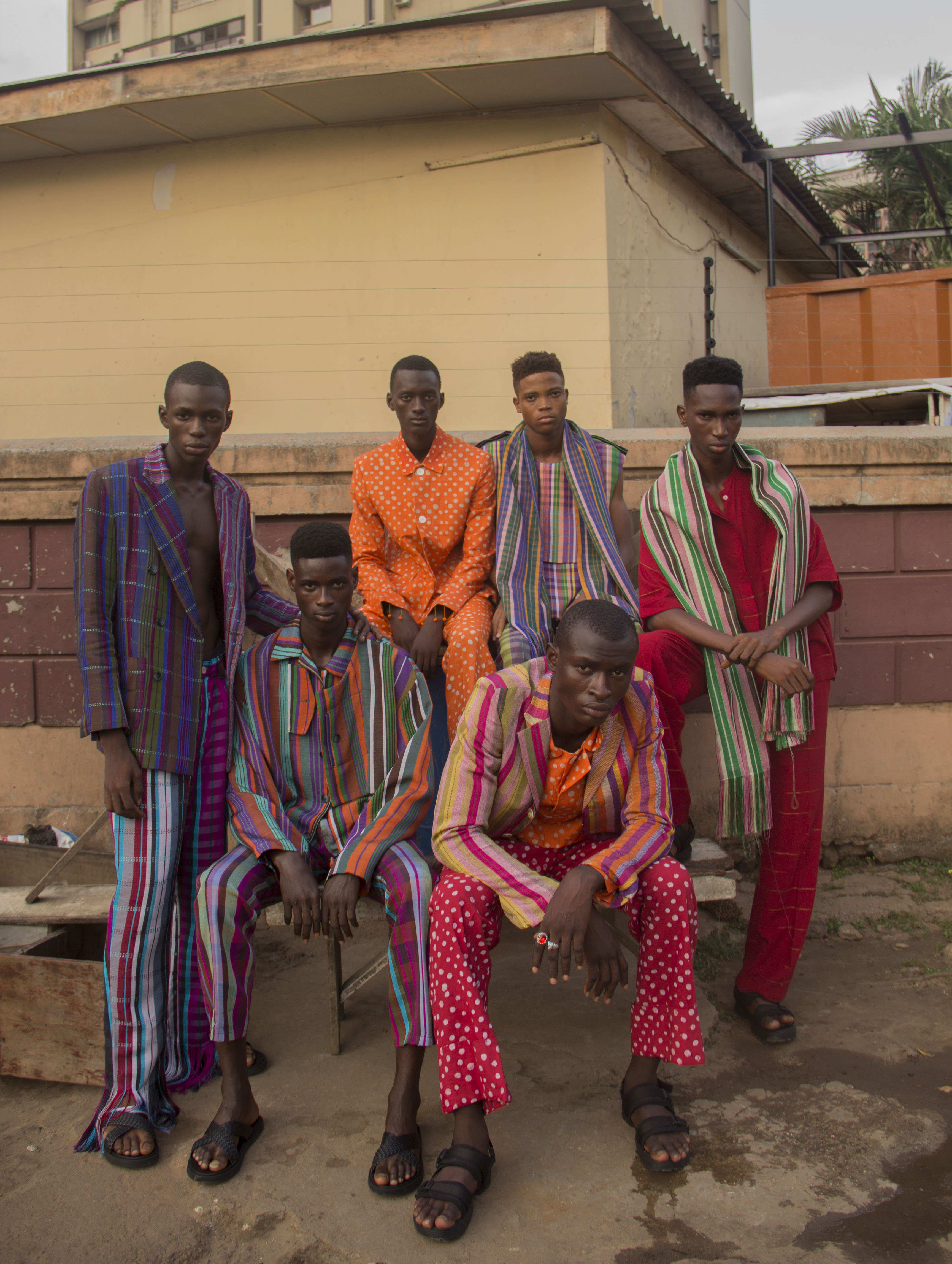 "The initial idea for this collection came from a memory of how my mother, her friends and her relatives would prepare for certain celebrations for weeks on end, occupying the living room, the bathroom and the bedroom in a frenzy. The collection conveys the intimacy of these private spaces and moments, with a strong focus on tailoring and the hand-woven fabrics we create with local artisans.

What does the future hold for African fashion? It's taking place right now, and slowly becoming integrated into more mainstream fashion and design narratives. I don't think you can completely conflate the African diaspora/expat community and those working from bases on the continent, be it Lagos, Dakar or Johannesburg, but, they are inter-linked. Arise serves as that bridge, creating a connection between the African diaspora, the local African design scene and the more mainstream fashion world."
3.PARADIS: Émeric Tchatchoua, 31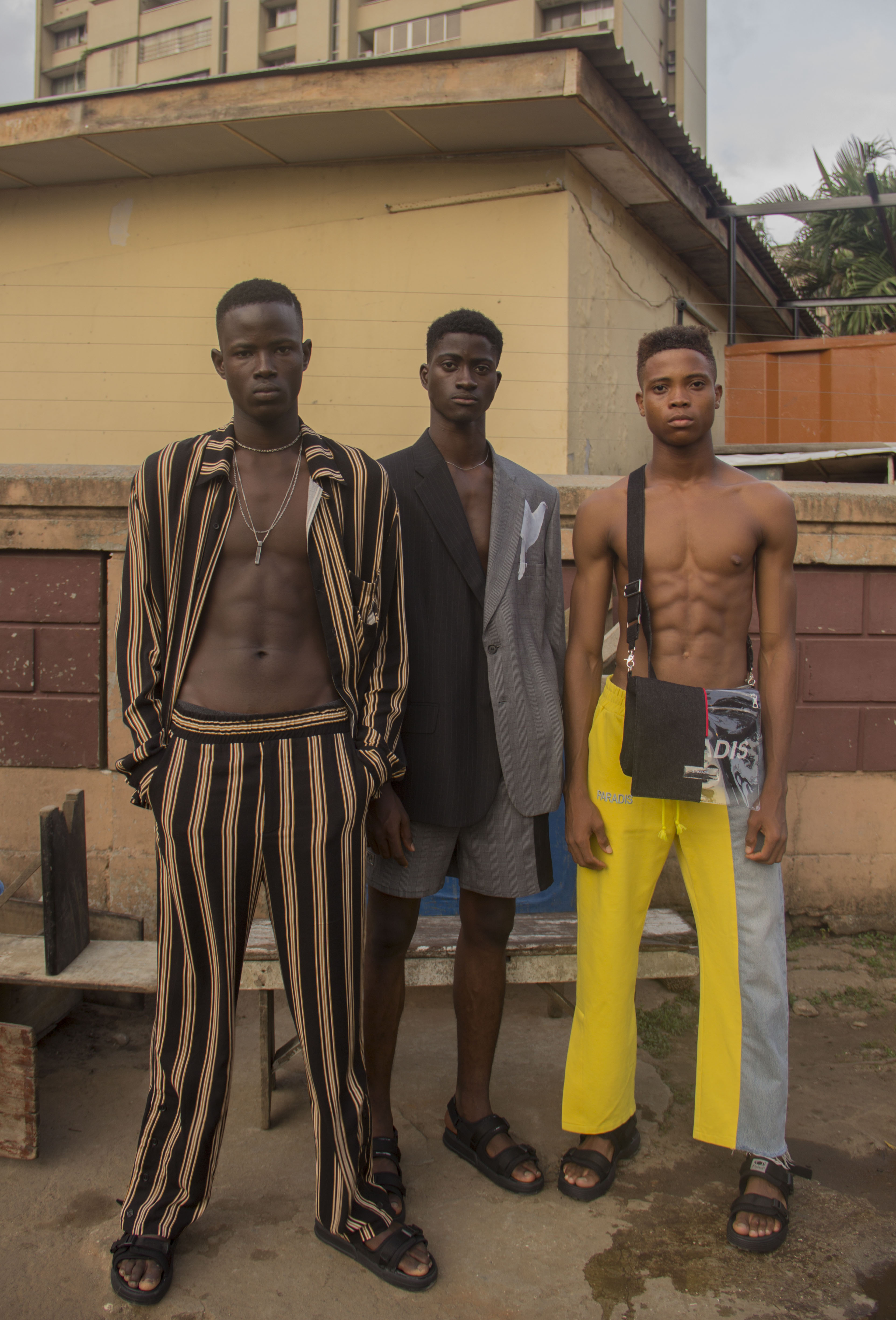 "For this collection, I explored the feeling of nostalgia, or the joy of being sad. I paid tribute to the past through the destruction of the present, and expressed my views on the concept of nostalgia as a reminder of the slow, tragic dimension of human life -- time passing by and not returning. This collection is a marriage of fabrics, finishes, shapes and details, heavily influenced by the idea of mixing the sweetness and the pain of memories.

As an African myself, it was a very emotional moment for me to go back to my motherland to show my work. A real blessing. The future of African and African-diasporic fashion is so bright. There are so many talented people coming from Africa and not enough spotlight is cast on them. Events like Arise Fashion Week will help African fashion to gain a louder voice and greater exposure so that more of the world can see our beautiful work."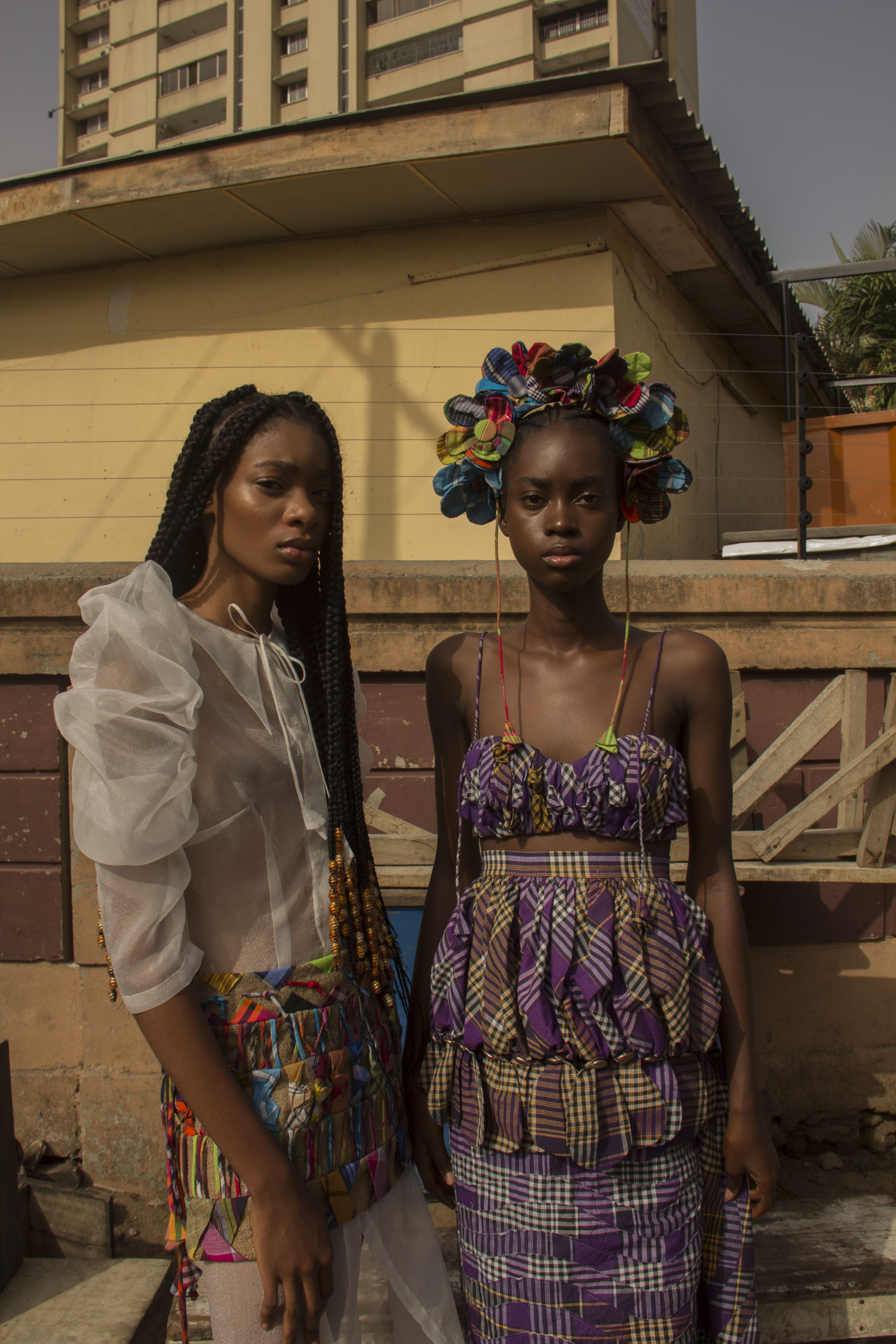 "For our latest collection, 'Dear George', we celebrated the colourful checkered woven cotton fabric worn by the people from the South Eastern region of Nigeria, known locally as 'George'. It's a go-to fabric with a rich history dating back to Nigeria's colonial days when these fabrics were brought from the Madras region of India. For us, it was a coming-of-age story in which the wearers of the George fabric take ownership of the 'gift' and use the fabric as a means of amplifying their own personalities.

The most important thing about African fashion right now is that it's finally not seeking approval, but announcing itself unapologetically. It is being presented in so many diverse and different ways that exhibit the many points of views and cultural influences that make up the continent. What is also comforting is the fact that there is a growing, receptive audience for what is coming out of the continent, as well as from the diaspora."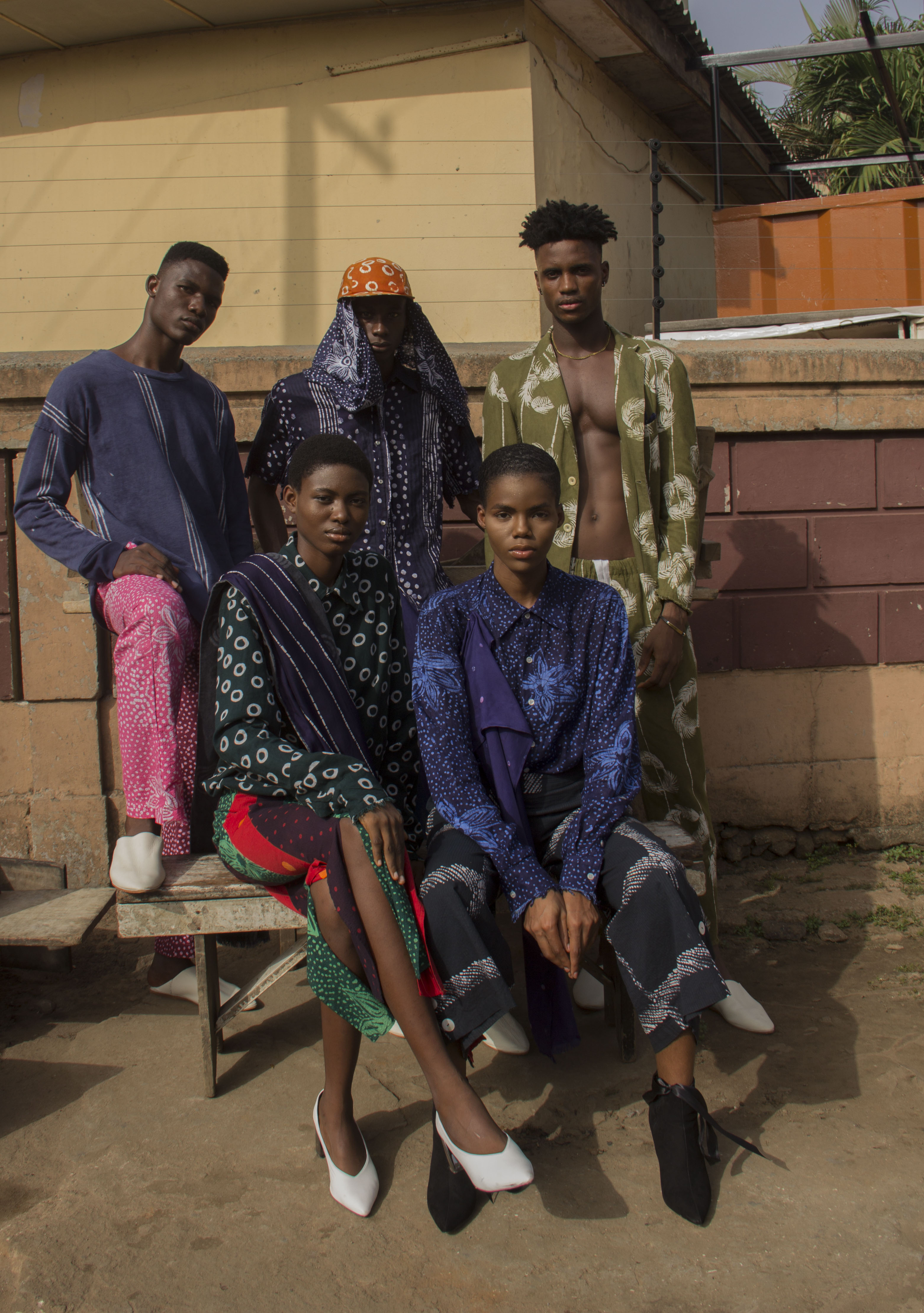 "My presentation was a greatest hits of various references within the diaspora, from the Cuban baseball team all the way to work of artist Rashid Johnson. I wanted to convey the beauty of black expression through our various cultural experiences and techniques.

I really believe in fashion that exists within the black experience, whether it is insular or far reaching. At the moment, we are seeing multiple voices across continents taking up space and redefining what it means to be black or African. My hope is that we are able to take that moment to develop manufacturing eco-systems that allow their ideas to survive outside of the Western gaze. Africa is the final frontier for ideas, and now is the time for us to transform these concepts into actual products for consumers."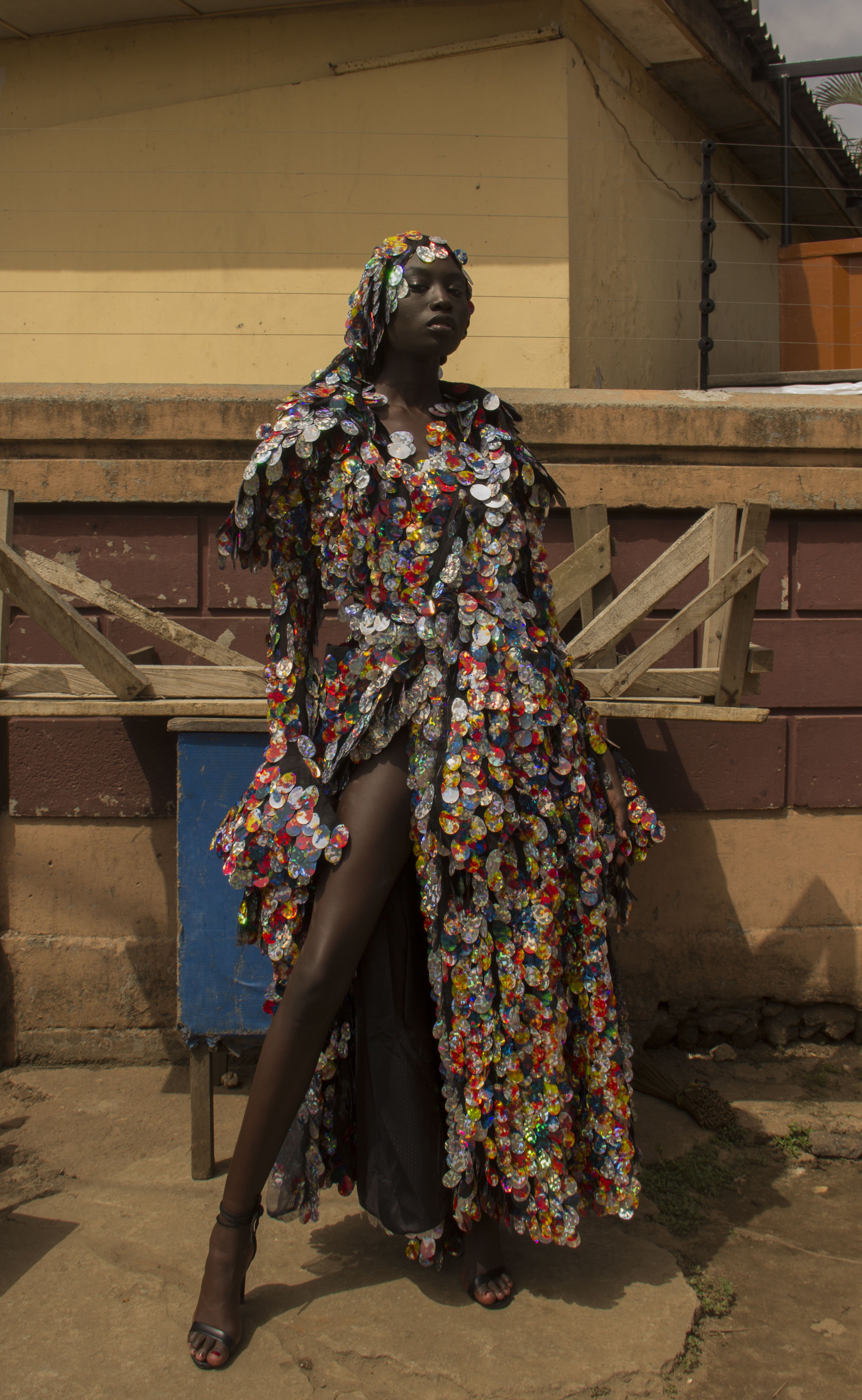 "I always find it hard to describe my collection. It's a way of telling my story, which is very complex. My key inspirations are whatever I'm feeling while creating, I always strive for as much freedom as possible. Also the idea of invoking a powerful feeling in anyone who experiences my creations is truly inspiring and something I always aim to do.

Fashion from Africa and its expatriate community plays a much needed role in changing the perception of the continent and her people for the rest of the world. Our countries, our culture and our people suffered the stigma of a horrid and exploitative past for too long so by taking charge of our own instruments we create opportunities for Africans to shape the future -- not just within fashion but in all aspects of African relevancy."
Okunoren: Taiwo Okunoren and Kehinde Okunoren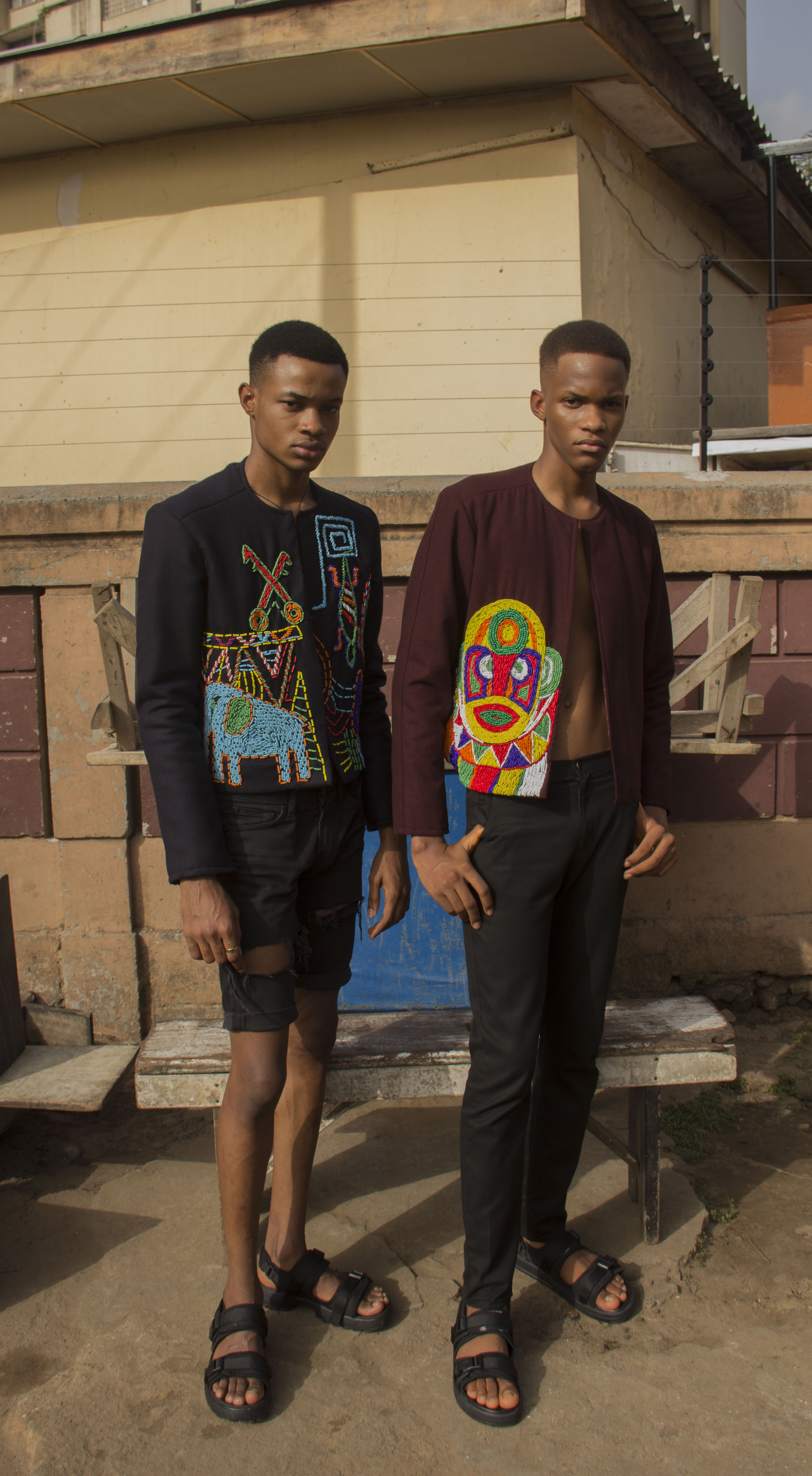 "This collection captures the essence of the sacred Yoruba heritage. 'Divinity to Form' is the culmination of years of study of the Yoruba by our creative team, and an attempt to venerate a culture that has often been misunderstood and misappropriated. We also paid homage to the African woman, understanding that women are the source of life and possess the power to shape the direction of an entire people; we feel that, for too long, the divine power of African women has been distorted and omitted from our history.

The message we want to convey is about the need to embrace our culture and preserve our strong traditions through any means possible. African children grow up these days knowing nothing about our culture; they tend to lean towards foreign cultures instead, and adopt Western ways of life. For example, it's very funny how no bank executive in Nigeria wears a suit or work shirt made in Nigeria. They all go to Savile Row or would rather go to a tailor from Hong Kong or Italy, as they all believe that a suit made in Nigeria is inferior. But things are starting to change: before Arise there was no international attention on Nigerian fashion, whereas today there's immense interest on Nigerian fashion and design. Some local brands now have international exposure and have been able to build on that."
See more photos from the collections below: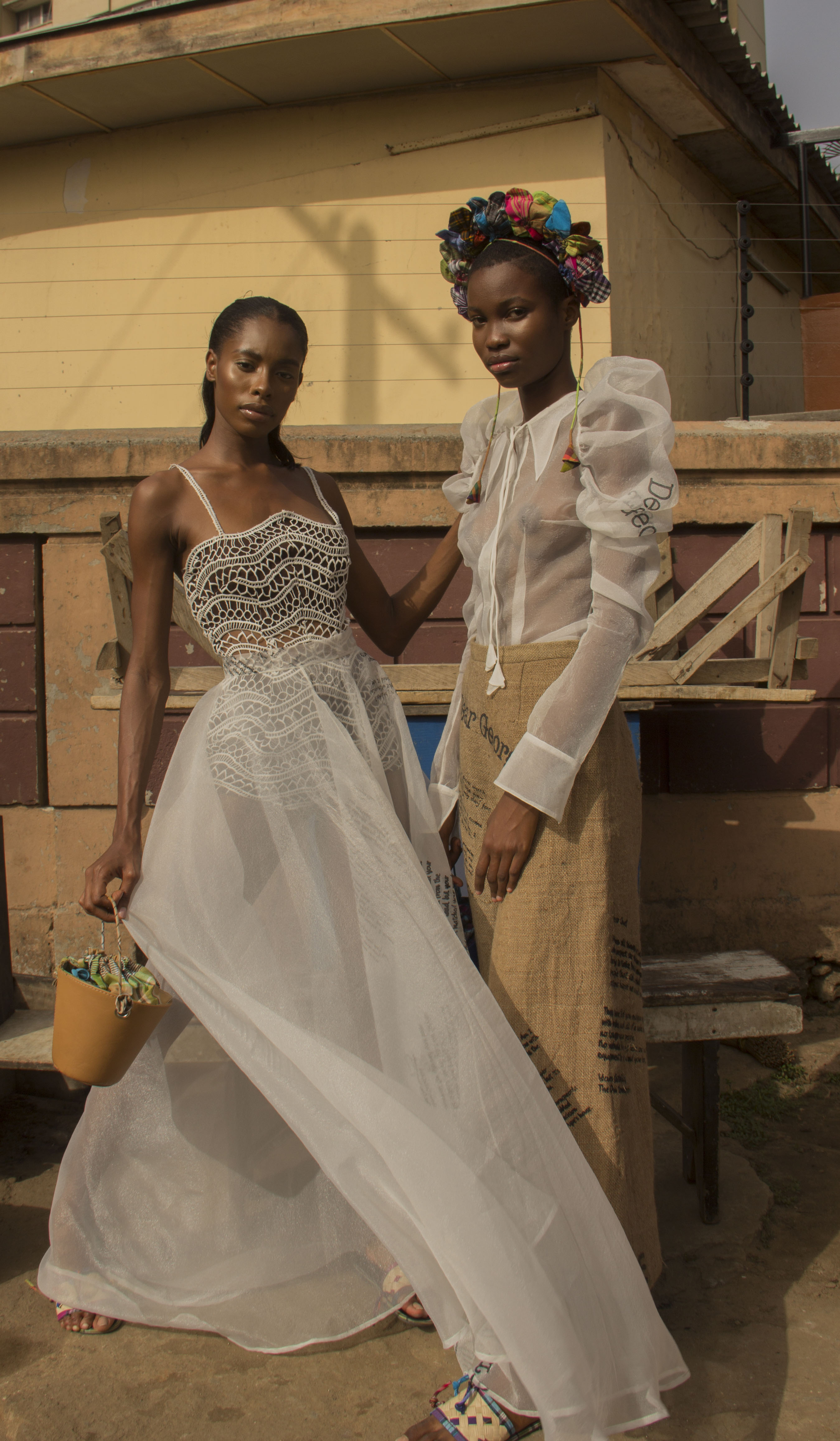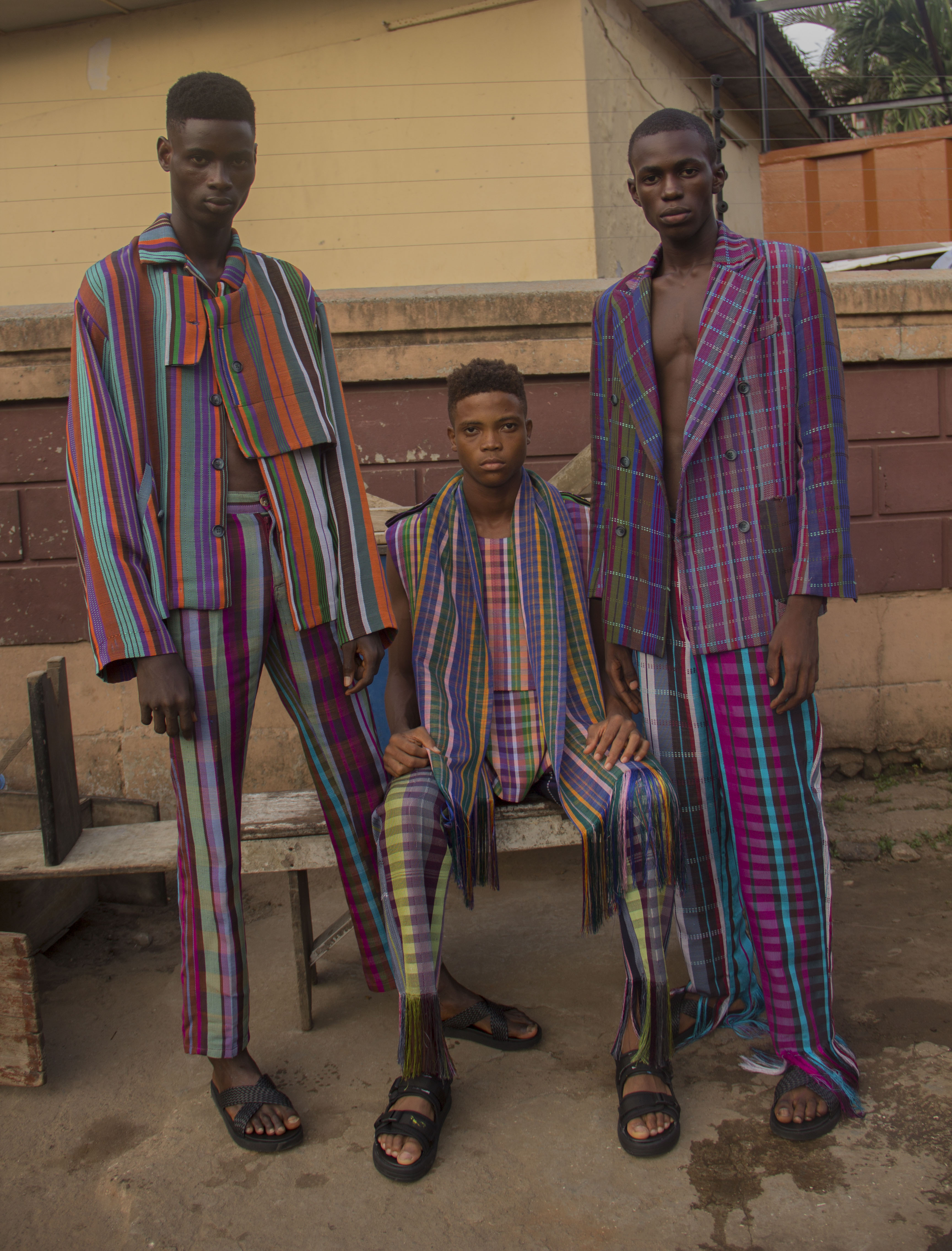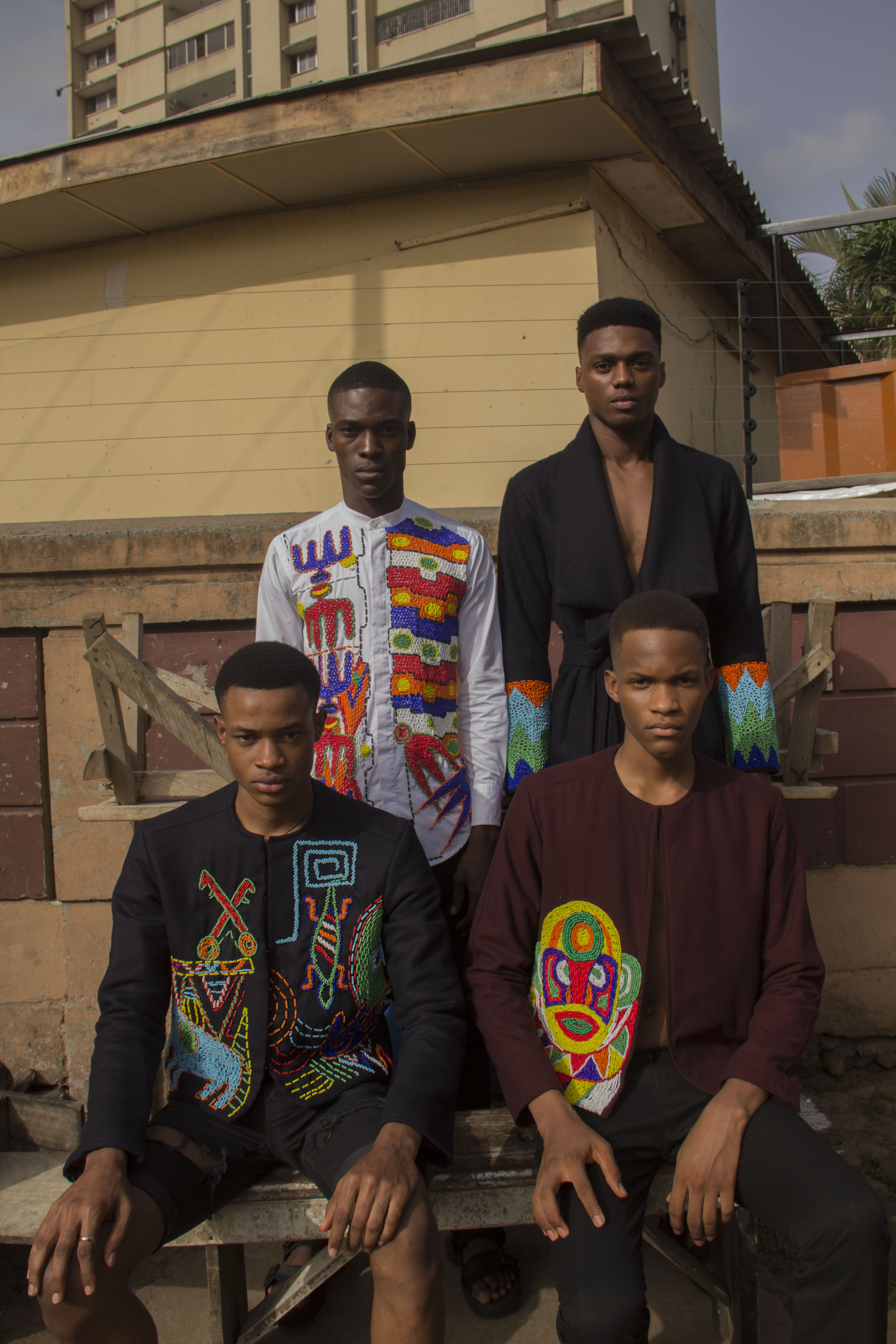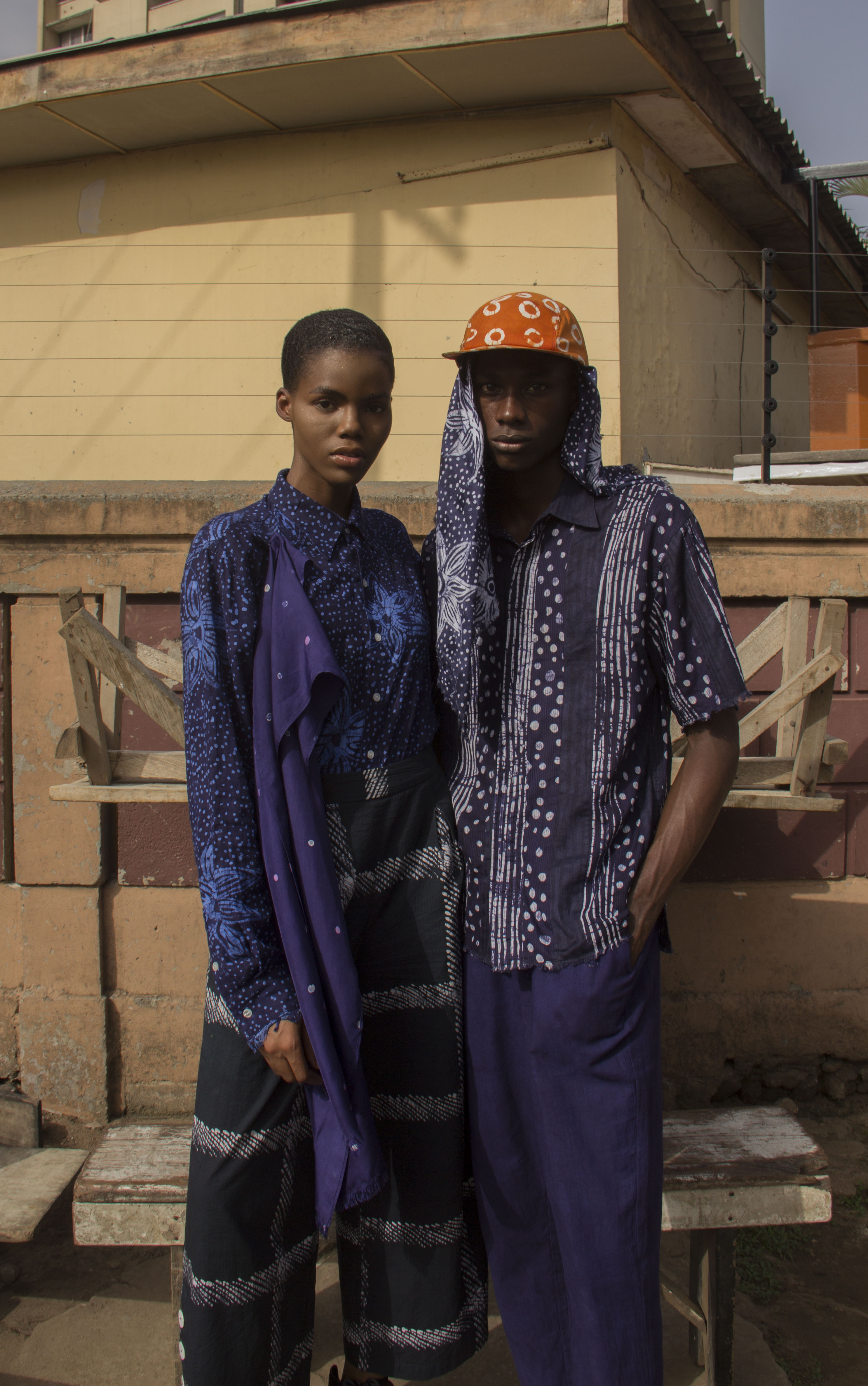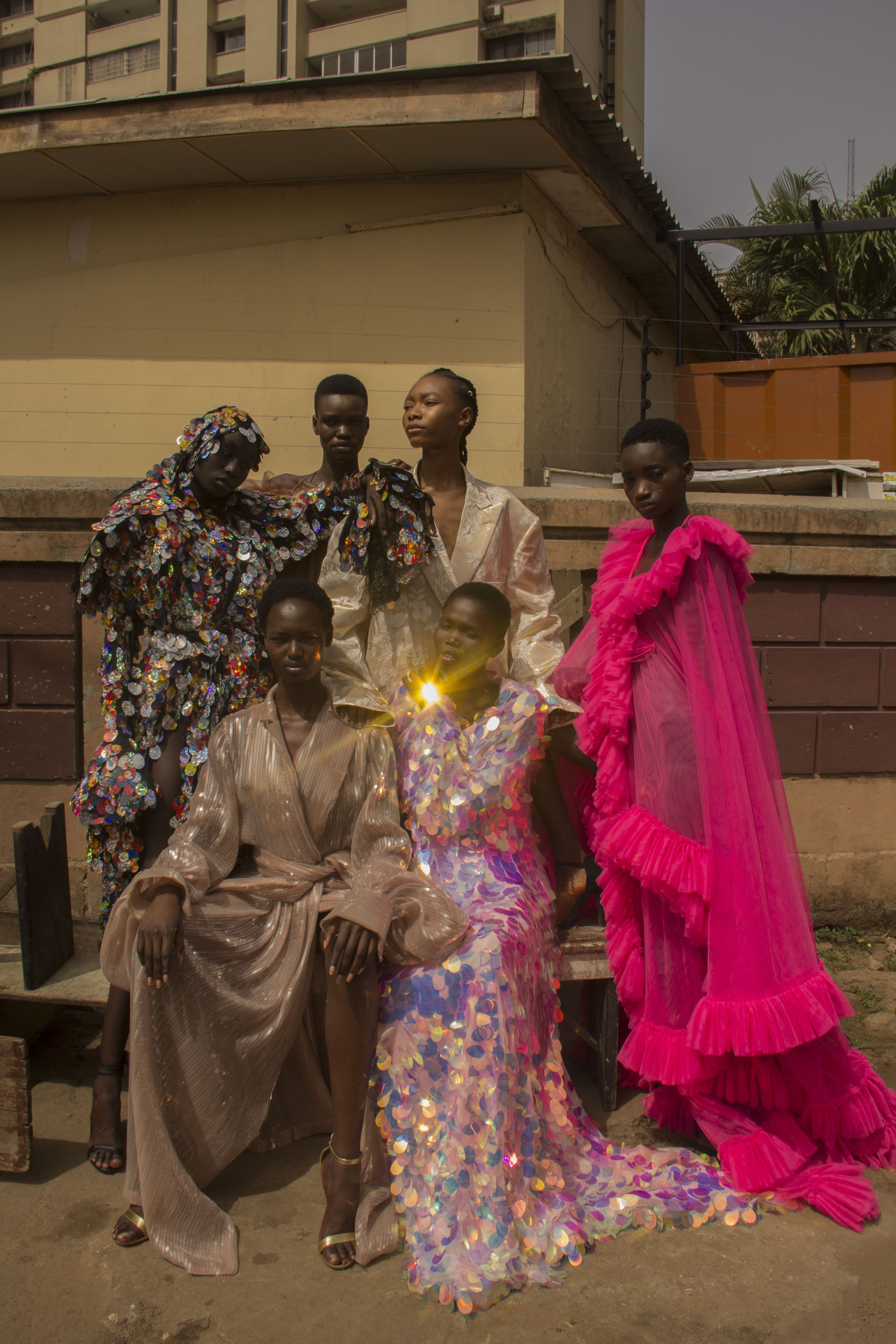 Credits
---
Photography Stephen Tayo
Styling Bolaji Animashaun
Styling Assistant Joshua David
Hair Felix Johnson
Make-up Micheal Ukponu
This article originally appeared on i-D UK.