the best things to watch, see and do this week in the uk
Get your indispensable gui-De to leisure action, with our culture highlights of the week.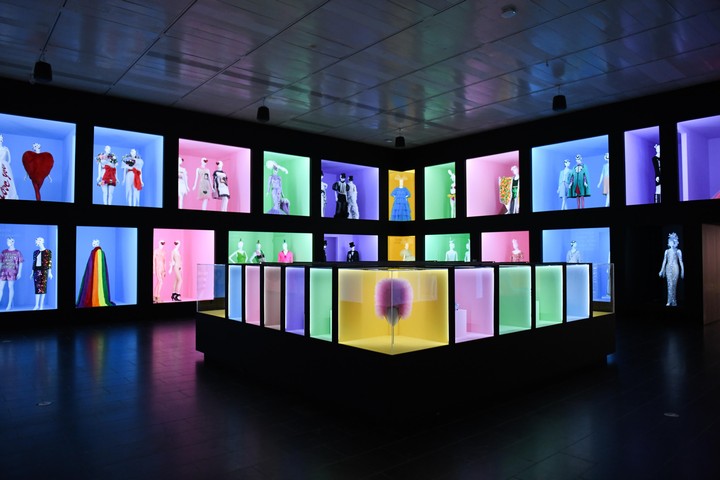 Fashion: Andrew Bolton at Sarabande Foundation
As anyone who followed the red carpet arrivals at this year's Met Gala knows all too well, the theme was not very well followed. Which was a shame, because Camp: Notes on Fashion had the potential to be one of the best themes ever. Luckily, for those still hungry for more camp fashion moments, Andrew Bolton, the head curator of this year's Met Costume Institute's exhibition, will appear at the Sarabande Foundation this week. Andrew will lead a special talk -- a UK exclusive -- on what camp actually is, and how this translates in fashion. Or, in the case of some celebrities who will not be named, how it didn't back on the first Monday in May.
Andrew Bolton appears at Sarabande as part of the Inspiration Series, supported by Ketel One Vodka this Wednesday 26 June. Find out more about the event here .
Installation: Cardboard Shop
It's Monday afternoon, yes, but it's also never too early in the week to think about sustainability (the earth is dying, guys). Cue Cardboard Shop, a new Brixton-based installation from Darren Romanelli (DRx) and Cali Thornhill De Witt. The first in a series of cultural collaborations between DRx and Brixton Village, the installation focuses on sustainability and harnessing the energy from the past to look ahead to the future. In a (literal) cardboard shop, the artists have created two openings so passers-by can peep inside to see a spotlighted series of signs and mixed messages, intended to draw people into conversation about both sustainability and the rich heritage of Brixton Village itself.
Cardboard Shop pops up in Brixton Village Thursday 27th June. Take a peek.
Book: Compliments of Chicagohoodz Chicago Street Gang Culture
If you're after some new reading material this week, look no further. This documentation of decades of underground style from Chicago's street gangs is unrivalled. Authors Mr. C and Jinx explore the visual language of the city's earliest gangs from the 1950s to the 1990s. The result is a rare inside look at the style and culture of what we understand (or presume to understand) about the gang lifestyle in America's Second City.
Compliments of Chicagohoodz is released Friday June 28 in the UK. Pre-order it here.
Music: Glastonbury
Ok look, at this point you either have tickets or you don't and you're on Amazon Prime looking into buying a fifty foot ladder. Save your money and just watch it online instead? Whether you're there or not, you can still enjoy the absolutely killer line-up this year, including our faves King Princess, Billie Eilish, Mahalia, Rosalía, Dave, Slowthai, Lizzo, Sigrid and about a million more. Why not save your wellies and stick the event of the summer on iPlayer instead -- that way at least you won't have to stress about the uncertain weather.
Glastonbury 2019 starts Wednesday 26 June and ends Sunday. See the full line up here.