christoph rumpf is creating fashion fairytales out of flea market finds
He might still be a student but Christoph Rumpf is already making award-winning fantasy-filled fashion out of reimagined market stall discoveries.
Photography Luc Bertrand
"I love to disappear inside fantasies and fashion is such an interesting medium to do so," Christoph Rumpf explains over email. He's currently lying in bed, recovering from a cold while making sense of his win at the 34th edition of the International Festival of Fashion, Photography and Fashion accessories in Hyéres.

Last week, the University of Applied Arts Vienna student's upcycled fairytale ignited the imaginations of the Hyéres jury — chaired by Chloé's artistic director Natacha Ramsay-Levi — and he left the south of France €20,000 richer and wielding an invitation to show during Berlin Fashion Week in July. Given that both Saint Laurent's Anthony Vaccarello and Paco Rabane's Julien Dossena are former winners of the competition, and Dutch duo Rushemy Botter and Lisi Herrebrugh were named joint artistic director of Nina Ricci just a few months after winning the Grand Prix last year, Christoph Rumpf is a name to get to know.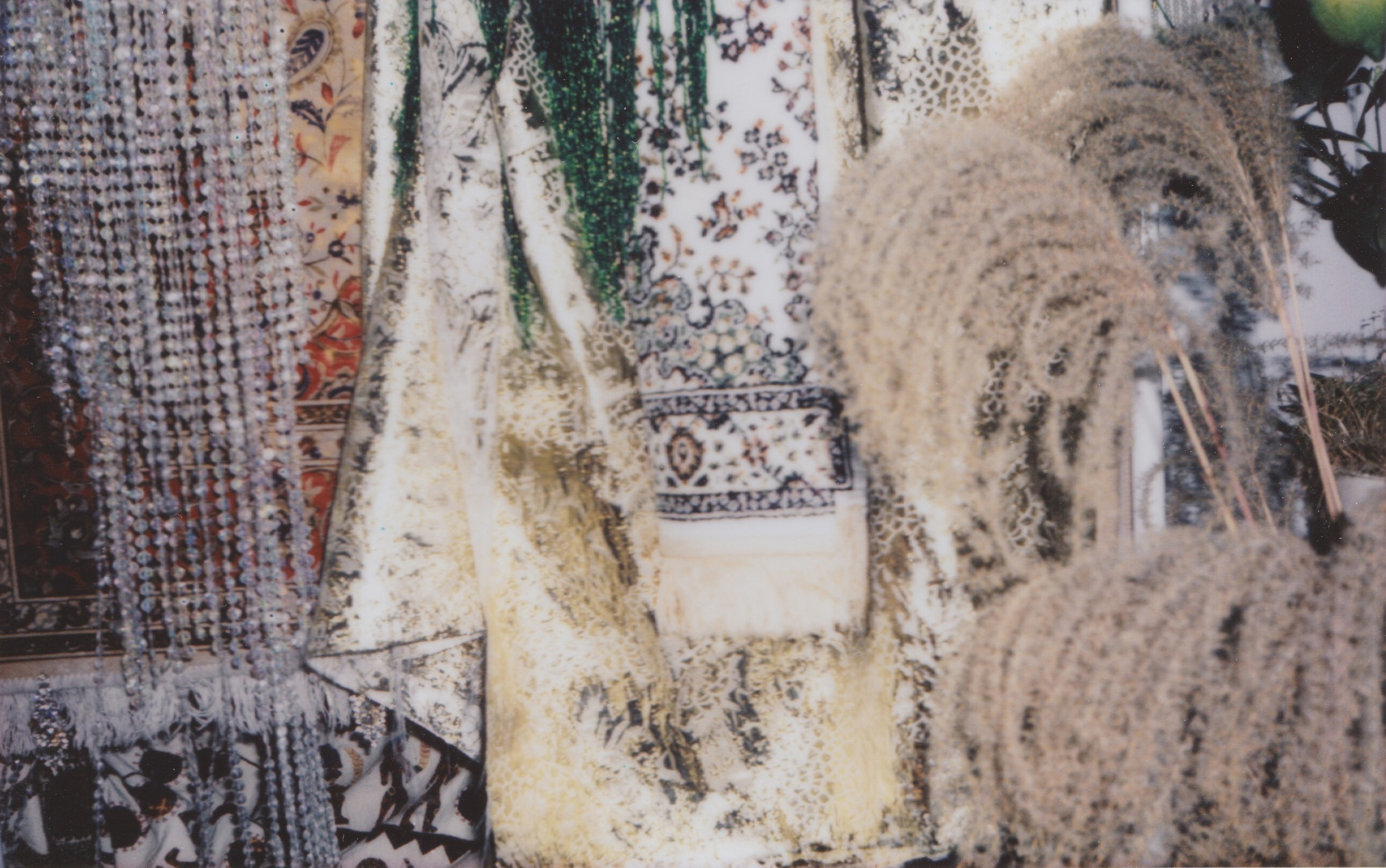 "We were looking for someone with their own world and their own identity," Natacha Ramsay-Levi explained during the award's announcement. They found both in Christoph's collection of reimagined flea market finds, which told the coming-of-age story of a young prince who grew up in the jungle. "It's about struggling through life; firstly of survival and protection, through to navigating responsibilities and adjusting to a lifestyle you are not used to," he explains. From protective padded Persian carpet armour through to the demonstration of strength in the peacock suit, his collection was a fairytale told through silhouette-shifting, possibility-pushing fashion. "I want to tell these little stories and make people fall into magic worlds, feel beautiful and full of strength," he explains. His are transportive designs that invite us to both escape everyday ennui and encourage us to take on the world too. "I want people to become someone else when they wear my clothes, someone they dream of being."
"John Galliano is the reason why I do what I do," he explains. "I grew up watching his shows and it made me fall in love with storytelling and extravagant clothes." It takes the coldest of fashion hearts not to beat that bit faster after falling down the YouTube-powered rabbit-hole of Galliano's fantastical Dior shows of the late 90s and 00s. However, while it could be all too easy to place a nostalgic lens over a time in which the art of fashion was more powerful than the business of fashion, his focus is on pushing the industry to be better. Just as the LVMH Prize 2019 finalists champion ethical and environmental concerns within their approach, the Hyéres 2019 winner is part of a new generation of design talent that is being applauded for their intent on pushing fashion into more sustainable and environmentally friendly places — today, it's not enough to dream, you have to act.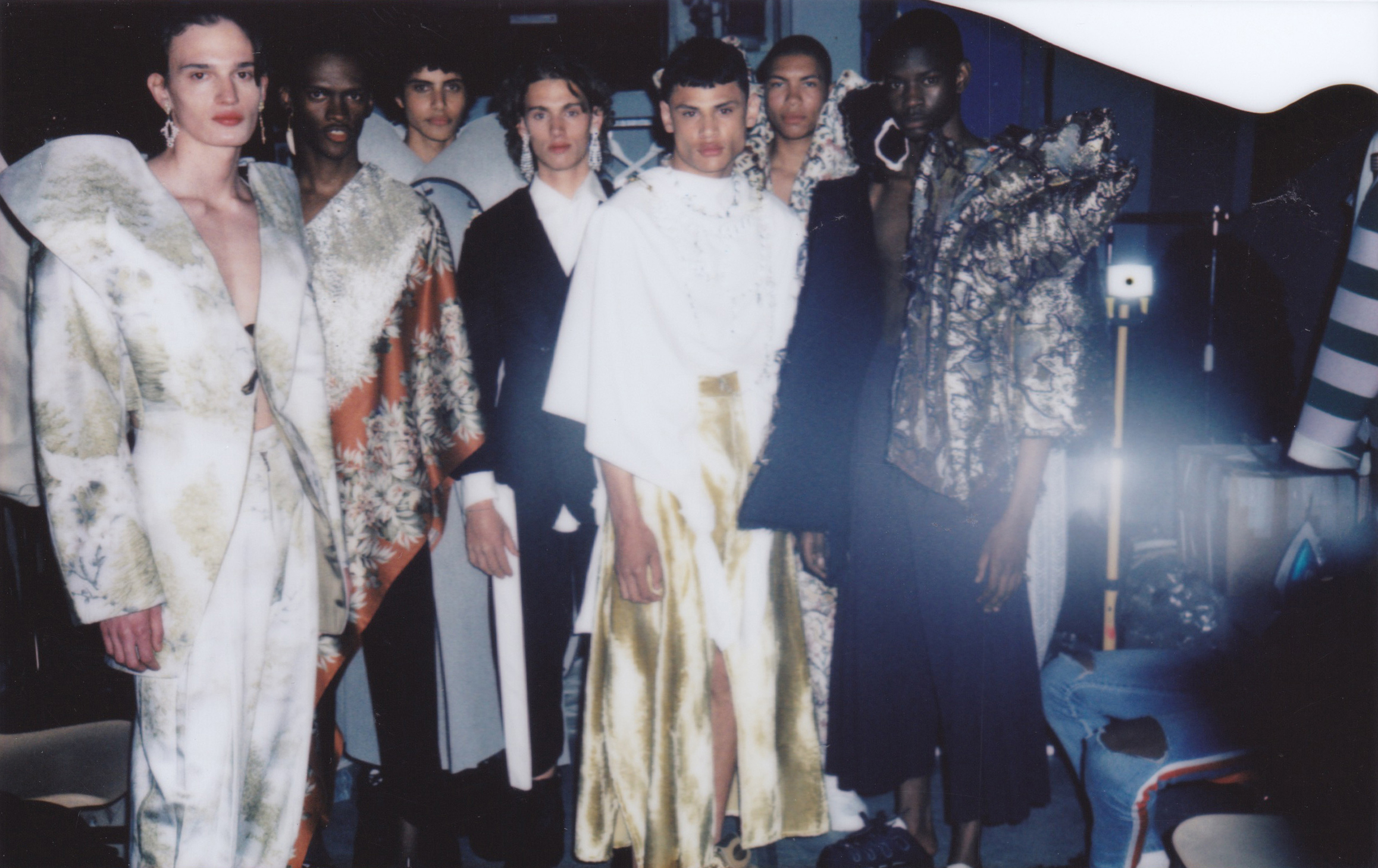 "I'm tired of seeing so many clothes produced without meaning, clothes that are only going to be thrown away just a year later," he tells us. According to The Environmental Audit Committee's report released earlier this year, around 300,000 tonnes of clothing ends up in household bins every year with around 80% of this incinerated and 20% sent to landfill. The fashion industry can and should do more. "By now, every designer should know how harmful the fashion industry is to our environment and there are many different approaches to more sustainable design, but for now I chose to upcycle." So, he turned his preference for second hand clothes and a flea market obsession ("I don't know why, but markets have always felt like a place to escape all the crap in the world.") into a textile resource.
Utilising this escape, Christoph has repurposed everything from Persian carpets to lurex jacquard, old belly dancing costume embellishments to chandelier crystals and bone jewellery into his sartorial sculptures. "The collection is not completely sustainable, but I tried to keep my environmental footprint as low as possible, while creating something which lasts and ultimately, is not harmful. The real challenge for a designer today is knowing where their fabric comes from." For Christoph, 90% of it comes from favourite market stalls scattered across Austria and France. "I'm still in the middle of finding ways which work for me but upcycling is definitely something I would like to return to." Given that he'll be showing at Mercedes Benz Fashion Week Berlin this summer, we won't have to wait to long for an upcycled follow-up collection from the 24-year-old. "I've started sketching already!" he teases.
Don't forget that Christoph is still a student. On the evening before he was unveiled as a Hyéres winner, Christoph told Surface that he was considering quitting school to start his own label but now that he's slept on it, he reckons he can balance both. "Before the announcement, I daydreamed that I'd create a place to work outside of the university, and I still think it's a good idea, but I believe I can combine my studies with launching my own label." Remember the name Christoph Rumpf and get ready to dream big.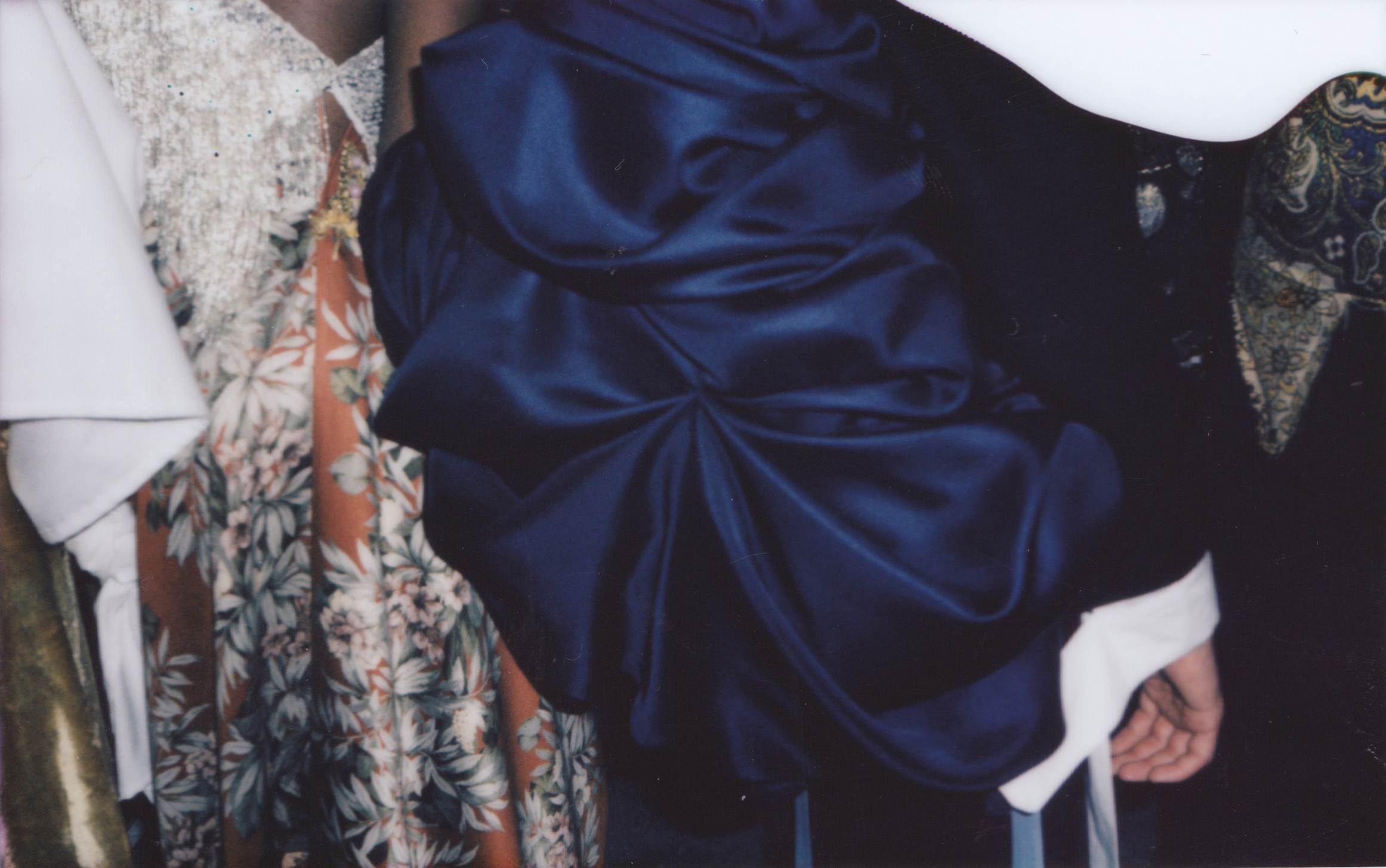 This article originally appeared on i-D UK.