​watch harley weir's babe-packed psa for proenza schouler and planned parenthood
Collective musings on womanhood from Grimes, Hari Nef, Hanne Gaby Odiele, Amber Valletta, Paloma Elsesser, Selena Forrest, Stella Tennant and more.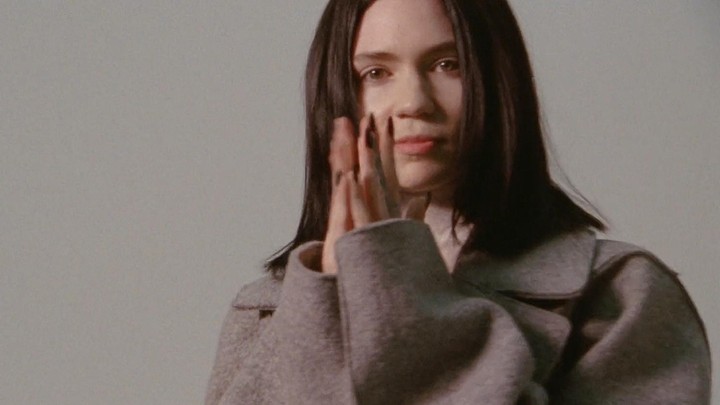 This article was originally published by i-D UK.
Photographer and i-D fave Harley Weir has gathered a whole football match worth of your favourite women (and non-binary people and men) for a new public service announcement on womanhood in the shape of a Proenza Schouler campaign dedicated to Planned Parenthood NYC. No less than 24 amazing humans are featured, including musicians Grimes, HANA, and Jojo, models Hari Nef, Hanne Gaby Odiele, Selena Forrest, Amber Valletta, Stella Tennant, Paloma Elsesser, and Cleo Cwiek, Viceland's States of Undress presenter Hailey Benton Gates, actors Lily Newmark and Jemima Kirke, artist Maia Ruth Lee, and Art Hoe Collective's Sage Adams, among others.
Speaking about the focus of the film, designers Jack McCollough and Lazaro Hernandez say, "In recent months, Proenza Schouler has been driven by a need to stand up with organizations that fight for the causes we believe in. Now more than ever we feel it is important to use our voice and platform to speak out in support of the things we care deeply about. Planned Parenthood means so much to the women who work at our company, and to the community Planned Parenthood serves in New York City and beyond."
"We worked with Director Harley Weir, and Creative Director Jen Brill, on a video addressing some of the many issues women face today," they continue, explaining that the casting includes "activists, artists, sex educators, models, and friends who explore and dissect the broad and complex concept of 'femininity' and what it means to be a woman today". "We developed this film as a new kind of PSA, a call to action of sorts, in support of Planned Parenthood of New York City," they add.
Watch these beautiful and brilliant humans through Harley's dreamy lens, and then head over to the Planned Parenthood New York City website to find out more about the amazing work they do, and how you can support it.
Credits
---
Text Charlotte Gush
Photography Harley Weir