all of the best teen movies have failed tv reboots
Why hasn't there ever been a good TV version of a teen movie?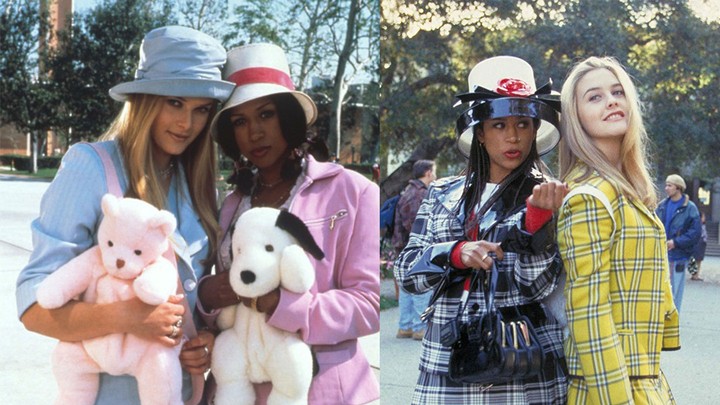 Image via IMDB
These days it's easy to feel like every new TV series or movie was already once a TV series or movie. Reboots, re-imaginings and franchises are big business in entertainment because it's less risky to tap in to an existing fanbase than it is to establish a new one. While it might seem like a fairly modern trend it's actually a phenomenon that's existed for a while. A perfect example is how television studios once frequently tried to turn successful teen movies into TV series — with varying levels of success. Buffy the Vampire Slayer is an example of a bad film made into a great TV series, but for some reason the trend never went in the opposite direction. Below we take a look at some doomed attempts to recapture movie magic and explore why these series failed to grab our attention like their originators.
Cruel Intentions
In 2016 word started spreading that a TV follow-up to 1999 film Cruel Intentions had entered pre-production. Things really kicked into overdrive when it was announced that producers had signed Sarah Michelle Gellar to reprise her role as Kathryn, but set 17 years after the film. The plan for the reboot was to make Kathryn older and sober, but to have her life turned upside down by the arrival of her dead step-brother's son. A pilot episode was filmed but when the original network dropped out of airing it things went quiet. Towards the end of 2016 Cruel Intentions' production studio announced it was shopping the series around to other networks... but we haven't heard about the project since.
Clueless
Eager to capitalise on the film's success a TV version of Clueless was launched in 1996, just one year after the film's release. Could the show go on to be as successful as the film? As if. When it came to casting some of the film's stars returned but there were some notable absences like Alicia Silverstone and Paul Rudd. Tweaks to the storyline for the TV series did Clueless no favour either, one of the biggest changes removed Cher's step-brother Josh as a love interest and eventually wrote the character out completely. The TV version of Clueless would go on to last for three seasons and 62 episodes, but ultimately the show was cancelled. Thankfully the Clueless TV series lives on forever on YouTube where there's a surprising amount of episodes available at this very moment. Take a look for the theme song and opening credits alone.
10 Things I Hate About You
We've said it before and we'll say it again, 10 Things I Hate About You is a perfect film. Why you'd choose to mess with perfection is beyond us, and yet in 2009 some television executives gave it a shot. The television reboot based on the movie based on the Shakespeare play was created as a half-an-hour comedy that never seemed to make that much of an impression. It did manage to hang on for two seasons and a total of 21 episodes but ultimately ended up on the chopping block due to low ratings.
Romy and Michele: In the Beginning
This 2005 prequel to Romy and Michele's High School Reunion is set in the early 90s when the two characters first move to Los Angeles. Originally it was filmed as backdoor pilot, but when the series didn't get picked up it was instead turned in to a TV movie. Katherine Heigl and Alexandra Breckenridge took on the roles of the iconic duo but couldn't live up to the expectations set by Lisa Kudrow and Mira Sorvino. Perhaps the reason this reboot didn't work was because producers only paid attention to half of the film's concept — sure it's got Romy and Michele but what do those characters mean without a reunion? Thankfully the whole TV movie is on YouTube so you can judge this one for yourself.
Jawbreaker
While the film Jawbreaker was never a financial or critical success at the time of its release it did go on to earn cult classic status on VHS. Perhaps that's why last year it was announced that a television version of the film was being created by the film's director. Some tweaks were being planned for the TV remake — the biggest change was moving the setting of the show out of high school. While still set in Beverley Hills the story would now follow new clique of girls with worlds rocked by an accidental murder at a bachelorette party. At one point the Kardashian's home network E! was interested in the series but eventually the chatter about Jawbreaker went quiet.