colin kaepernick's nike campaign has, predictably, enraged racists
The country has been divided since footballer Colin Kaepernick knelt during the National Anthem.
|
04 September 2018, 4:11pm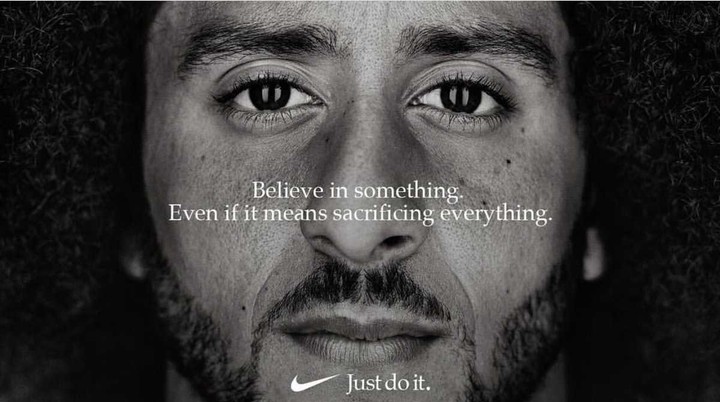 In 2016, American footballer Colin Kaepernick took a knee during the National Anthem before an NFL game. It was a protest against police brutality towards African-Americans, challenging the idea that the USA is a free and fair country for all. It was a small personal act of resistance against racial injustice, but it was a powerful one, and sent shockwaves through the country. Since then, Colin has pledged to donate over one million dollars to organizations looking to improve the lives of those in oppressed communities. He's also won the title of "Citizen of the Year" from GQ, picked up Amnesty International's Ambassador of Conscience award, and came close to winning TIME's Person of the Year.
Unsurprisingly, Colin's actions haven't gone unpunished by the establishment. Donald Trump's response was characteristically eloquent, claiming that any "son of a bitch" that chose to "disrespect" the flag should be fired immediately (though the verdict is out on whether a criticism from Trump is in fact the highest accolade of them all). Though not officially fired, Colin is currently suing the NFL for colluding not to hire him after he opted out of his contract with the San Francisco 49ers in 2016.
But where many have criticised the athlete, Nike have recognised his act of defiance. They have enlisted him as one of the faces of their 30th anniversary of the "Just Do It" slogan campaign, alongside the words "Believe in something. Even if it means sacrificing everything." Colin joins other iconic athletes, like Serena Williams, in the black-and-white campaign.
While many have celebrated the campaign, those on the right are back on their bullshit and have decided to burn their Nikes in a sort of paradoxical act of protest against the decision to cast Colin. Here's "what the internet had to say"...
This article originally appeared on i-D UK.