Models wear all clothing Grace Wales Bonner. Jewellery Horizons Vintage. Shoes Grace Wales Bonner x Manolo Blahnik.

this is the story of wales bonner womenswear
Grace Wales Bonner turned her sensual and beautiful designs towards womenswear rooted in the masculine proportions of silhouette.
Models wear all clothing Grace Wales Bonner. Jewellery Horizons Vintage. Shoes Grace Wales Bonner x Manolo Blahnik.

This article originally appeared in i-D's The Earthwise Issue, no. 353, Fall 2018.
The narrative world that embraced Grace Wales Bonner's autumn/winter 18 collection was of a sailor returning home to port, to a Caribbean island in winter. He's spent a long journey lost in a limbo-world of ocean waves. Feet finally back on dry land, the port is like every port, a melting pot of riches and poverty and a thousand different nationalities washed up on docklands by the winds of trade and commerce. A city full of the illicit joys of sailors on shore leave; freedom, sex, money.
"My work always starts with a very specific narrative," Grace Wales Bonner begins, over a cup of peppermint tea at her studio in London. "I need a literary framework or a visual framework to start, and from that point I can begin to design." We're discussing her autumn/winter 18 collection, Des Hommes Et Des Dieux, which used the disordered world of the port town as a place to discuss desire and eroticism, race and identity. "The port is a place of transgressive sexuality, trade, history, movement. The port is a space where different cultures interact," Graces says, of the collection's mise-en-scène. "I'm constantly trying to find a space where black aesthetics relate to the world, to Europe, or India, where these things meet and marry and reflect each other."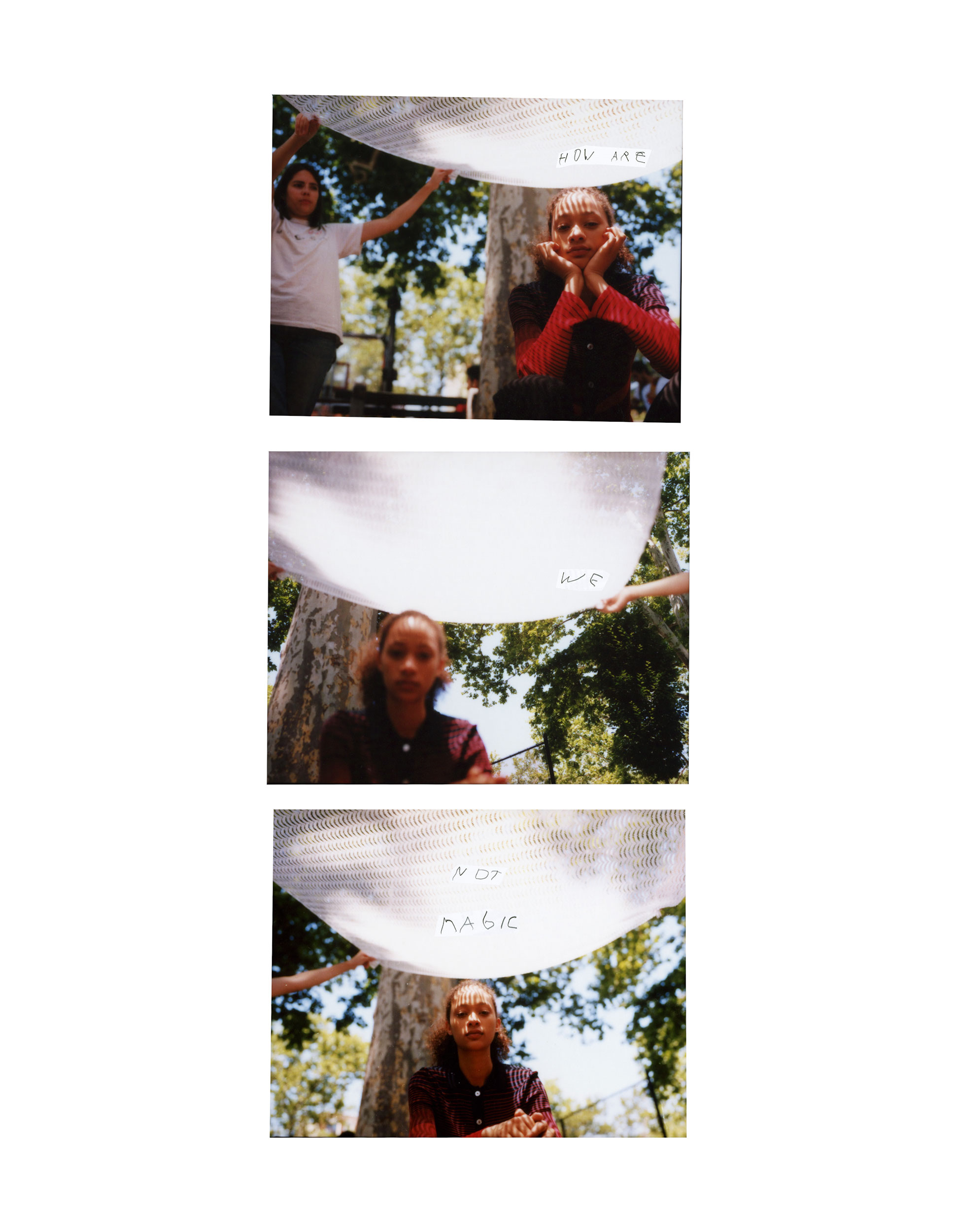 "I don't want what I do to be a definitive perspective, I don't want to exist in a vacuum. I'm interested in collision and crossover and hybridity. I want to explore what happens when two things come together, that's the core of what I am trying to do, that's why the port was so perfect – it's about everything in relation to everything else."
Grace made her name as the most astounding, original and singular of menswear designers among a generation of young, astounding, original and singular menswear designers in London. She is now moving into womenswear. Although her menswear has, since she started her label in 2015, always had a female following, and her designs have always existed in spaces between gendered dressing. Sensually tailored, radically soft, poetic, instinctive and also intellectual, historical, inquisitive. All these carry over to the womenswear too. She's dabbled in women's looks previously, but the autumn/winter 18 collection marks this new dawn officially. "There's always been a female audience for the menswear," Grace says. "I've been slowly and gradually working up to this. I've established clearly who the man is now, and it felt right to open it up a bit and create something more accessible; intellectually and aesthetically, and commercially too, allowing people to feel welcome and engage. Experimenting and being more playful with what I do."
Despite the natural growth into womenswear it was not always on the agenda, even though Grace started at Central Saint Martins on the womenswear course before switching. It was with menswear that she found an emotional and personal connection to design and developed her aesthetic. She found a distance that allowed her to think in broader terms about fashion, masculinity and beauty. Moving more formally into womenswear hasn't changed anything for her. Everything is still rooted in "the masculine proportions of silhouette", she says. "It feels natural for me to develop the womenswear in this way – like the way I dress is a mix of men's and womenswear. These things aren't separate anymore, everything is flexible now."
Two theories central to what Grace does were explored explicitly in her autumn/winter 18 collection; Creolité and Mondialité. Both are ideas that circle around globalization; resisting its homogenisation and embracing the diversity it can bring. Celebrating local character and embracing the fluidity of multicultural mixing. Every place can contain a thousand identities and histories. Creolité and Mondialité were ideas that took root in the Caribbean literary scene, a reaction to Aimé Cesaire's theories of négritude in the 1930s, which saw the Caribbean in relation, more strictly, to Africa. Creolité and Mondialité were ways to find specifically Caribbean identities – an identity that could hold together indigenous histories with the waves of colonists who settled there, the African slaves that they brought with them, and those people, from across the world, especially from the east, who came after the end of slavery. "I was interested in the conditions of being from the Caribbean, of being from an island, and the flexibility and possibility in identity that comes from that, the idea of being in flux and always changing, there's so much possibility and relatability within that. It's very powerful, that idea of the Creole aesthetic, that individual identity formed of a million different collisions. It's active, not solid, it's constantly changing and that is really exciting."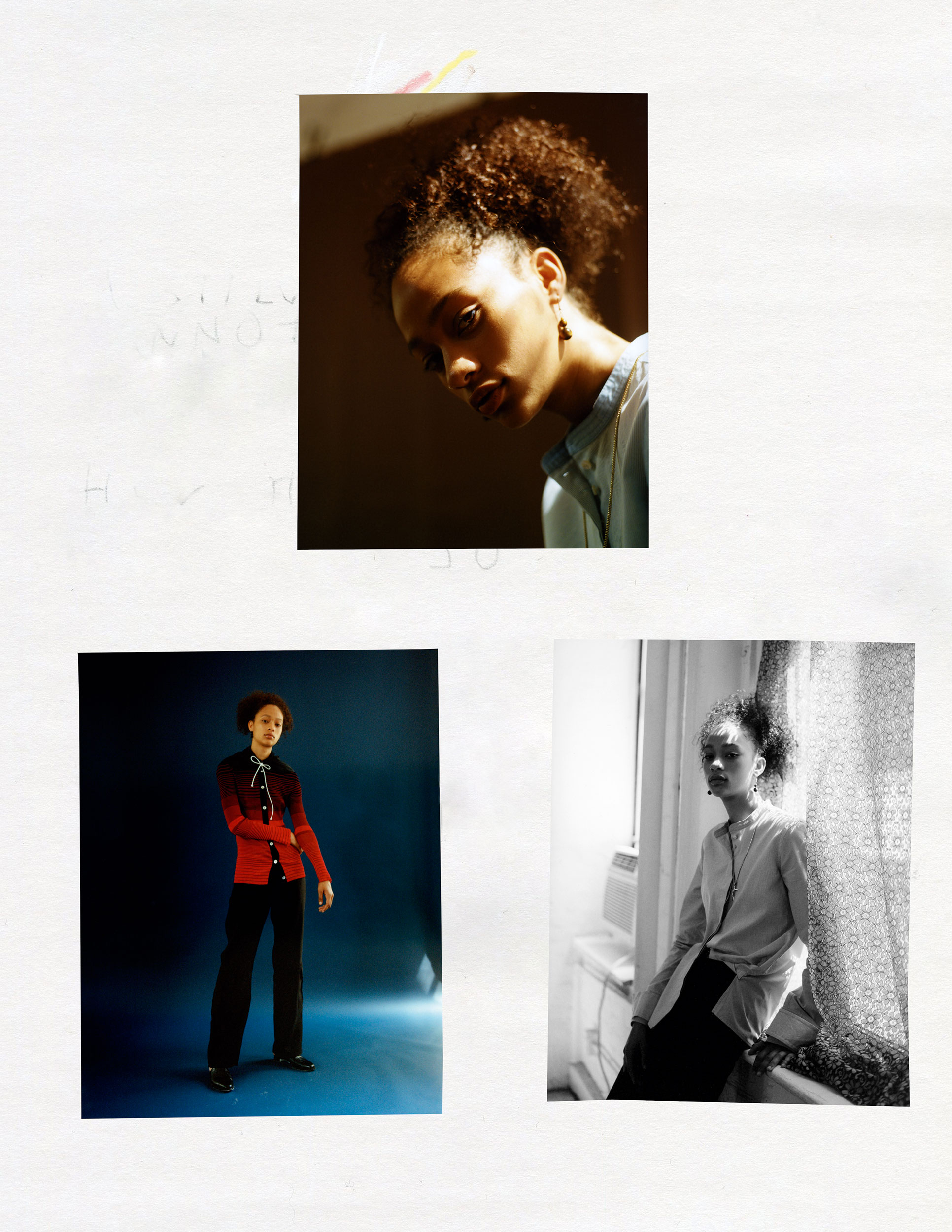 Creolité and Mondialité are both interesting ways of thinking about what Grace is doing as a designer, but also equally interesting when we consider them as ways to interpret the cultural world we live in right now. The way Instagram flattens everything into one social feed, the way we have a world of information and influences at our fingertips, access to every corner of the world, every book ever written. These ideas were further explored in Grace's spring/summer 19 collection, which traced black aesthetics towards spiritual hippiedom in India. Grace skipped a London show, presenting her collection in a Paris showroom. She wanted to tell a story throughout the season – "as opposed to in one moment on the catwalk" – and branch out into more events across the rest of the year. She has a desire to open everything up beyond the cloistered fashion week audience. Find a new way to communicate her ideas. "So many things are changing in fashion," she says. "I need to find my own way. You can only learn through trying. See how things work. I'm interested in expanding, opening up, seeing how what I do can exist in different spaces and in different mediums."
Stylistically the collection was a mix of old Indian formalism and New Age Goa-hippy casualness. There were references to Ram Dass' Be Here Now, yoga, Alice Coltrane and Terry Adkins. The idea of India as a divine melting pot was at the heart of the collection. A spiritual-metaphysical port. There was something hopeful in its ideas about reimagining yourself, detaching from the speed and stress, reconnecting with something deeper. Some of the inspiration came from time Grace spent in Goa and Mumbai. She's collaborated with textile manufacturers in the country for the collection, which also expanded the womenswear offering, feeling now fully fledged. If it spread its wings for autumn/winter 18, for spring/summer 19 it soared, and pushed her aesthetic forward into new territory too, finding something looser and freer and sportier within her formal and tailored sensual strictness.
"It's about finding a new way of being," Grace says. "A new state of consciousness and awareness of the world. It was about a spiritual journey, people finding themselves in India, how they got there, and how they relate to the history of the country." The story takes in travelers who arrive in India, their modern western performance-wear taking on elements of the Indian environment, becoming integrated with it, forming a hybrid of the environment they're in and where they've come from. There's intellectual society dropouts searching for enlightenment and elegant old Indian Maharajas and aristocrats. "I've spent a bit of time in India, and it has always been a point of inspiration for me, but thinking about how India relates to the rest of the world, to Africa too, across the Indian Ocean. Seeing India through a black cultural lens."
Despite breaking new aesthetic ground, and pushing the womenswear forward, conceptually the collection is still rooted in the things that have always made up the Wales Bonner brand, and always made it so thrilling: at the joins between personal and universal identities, finding contemporary relevance from historical ideas, the emotional force clothing can conjure up.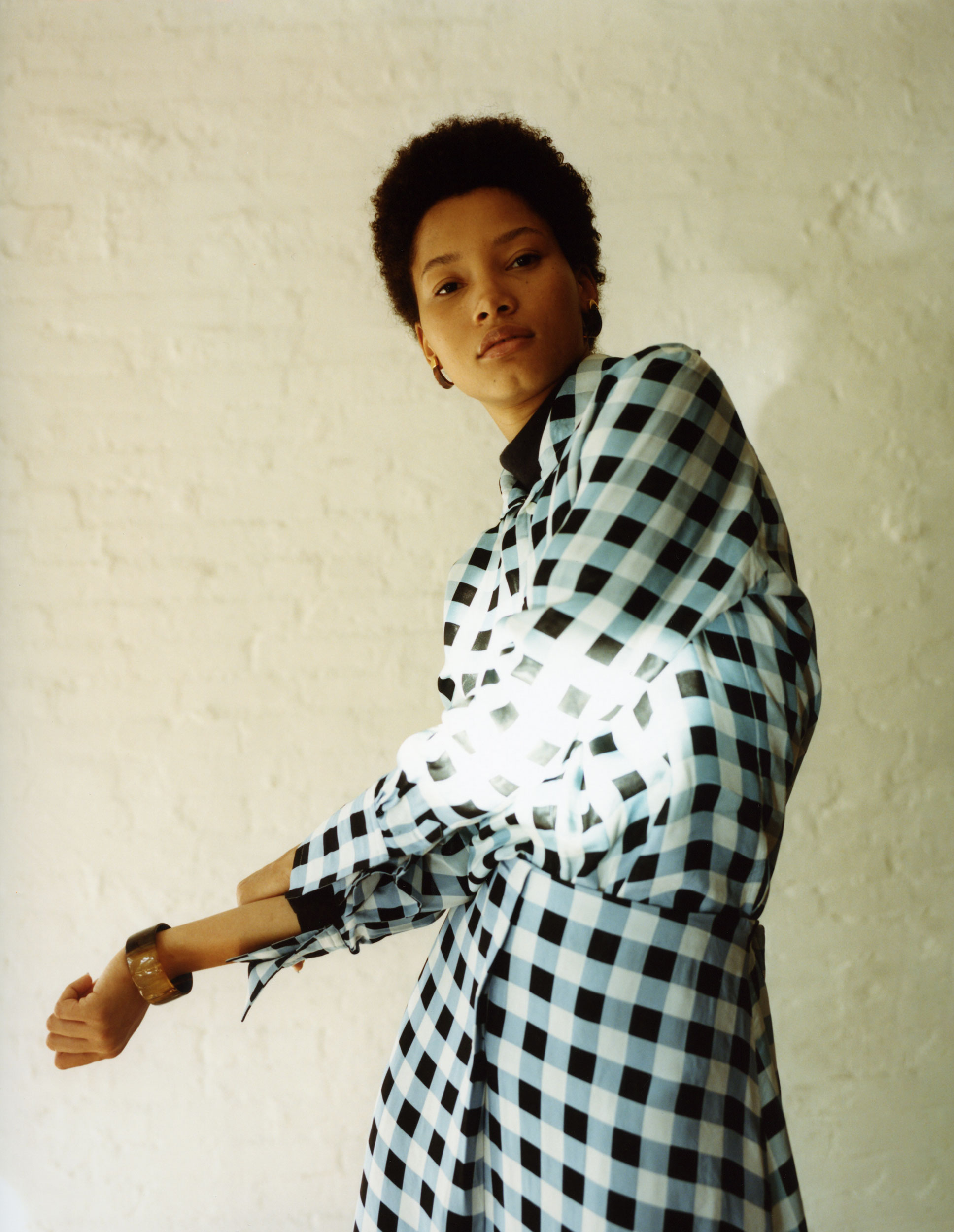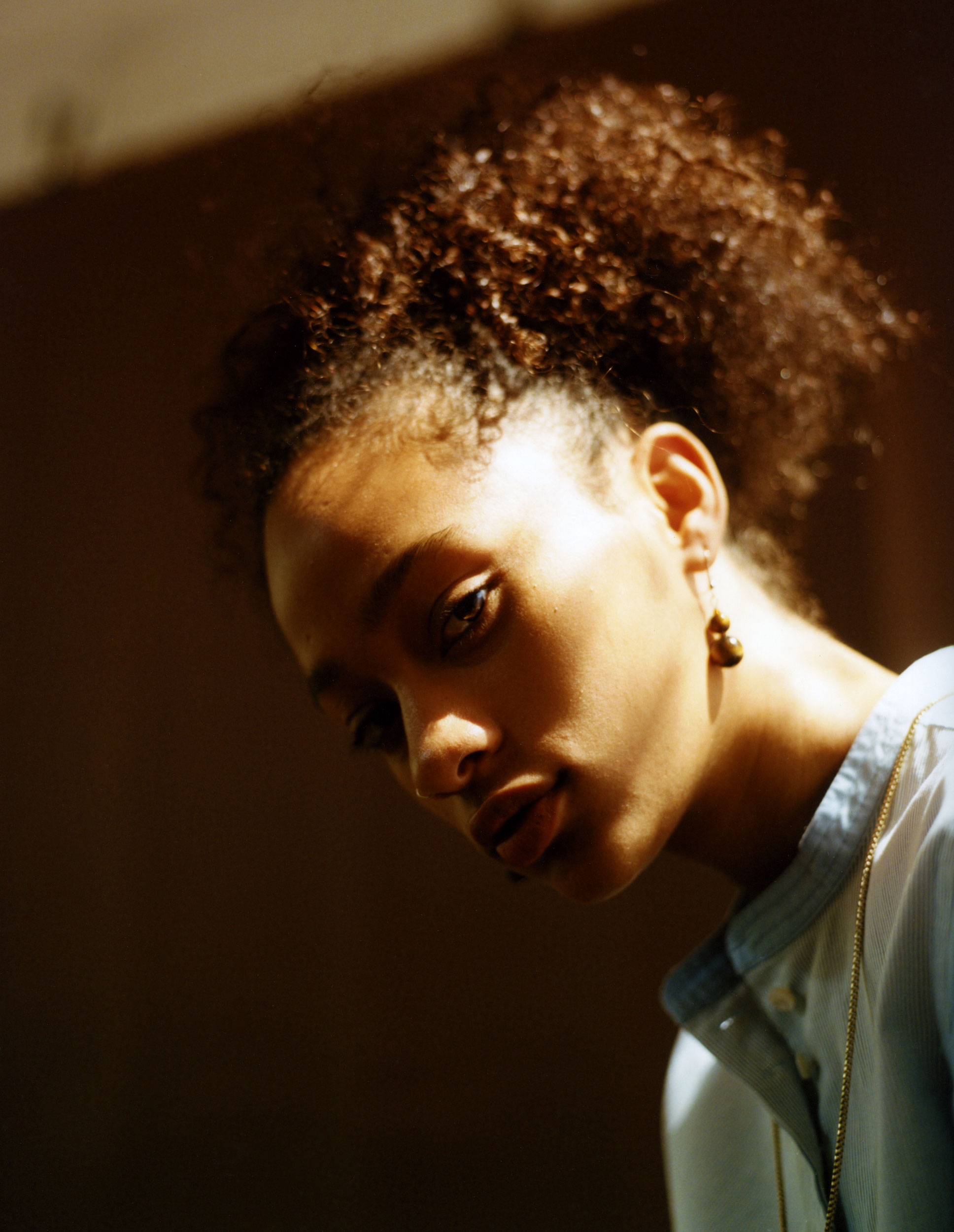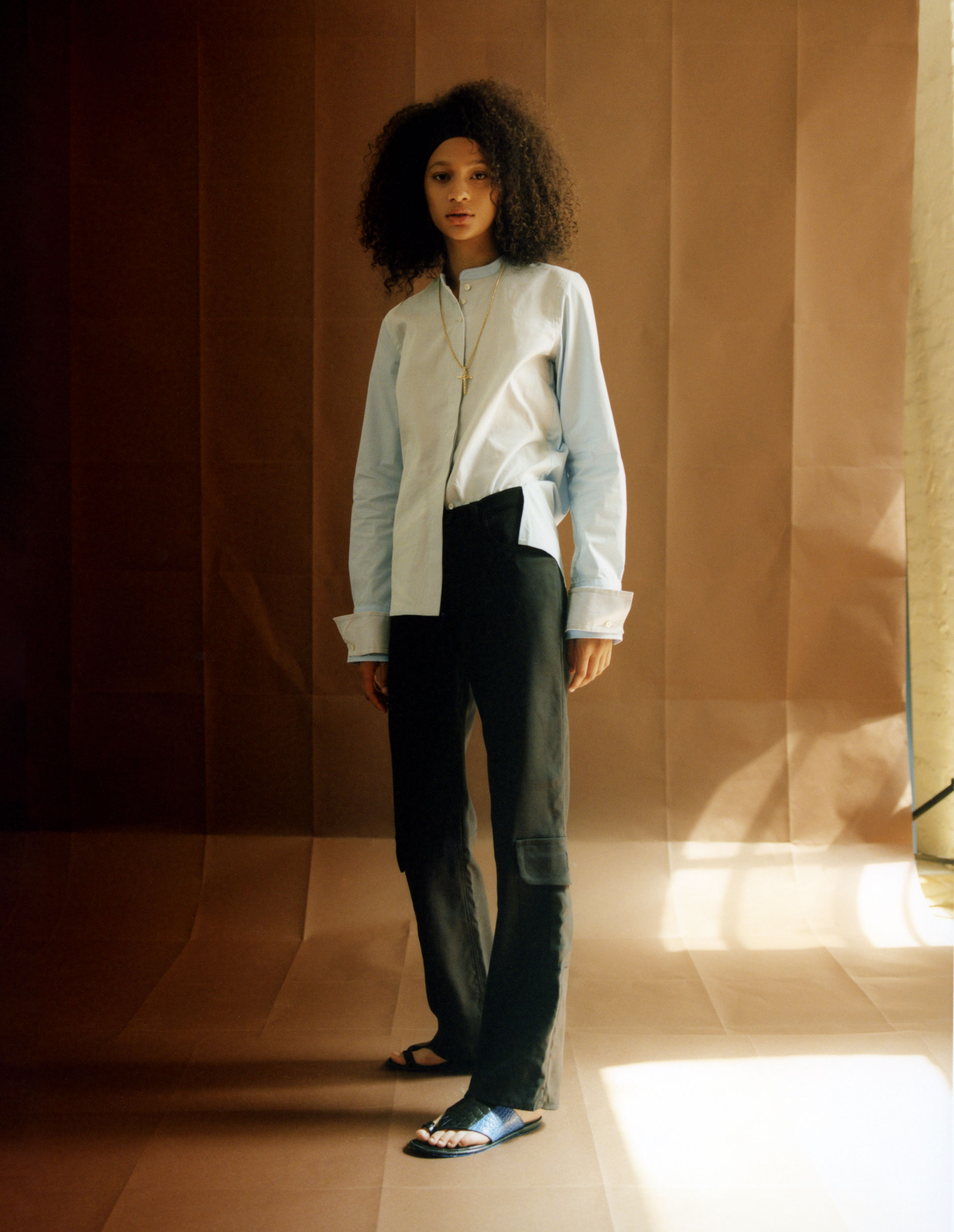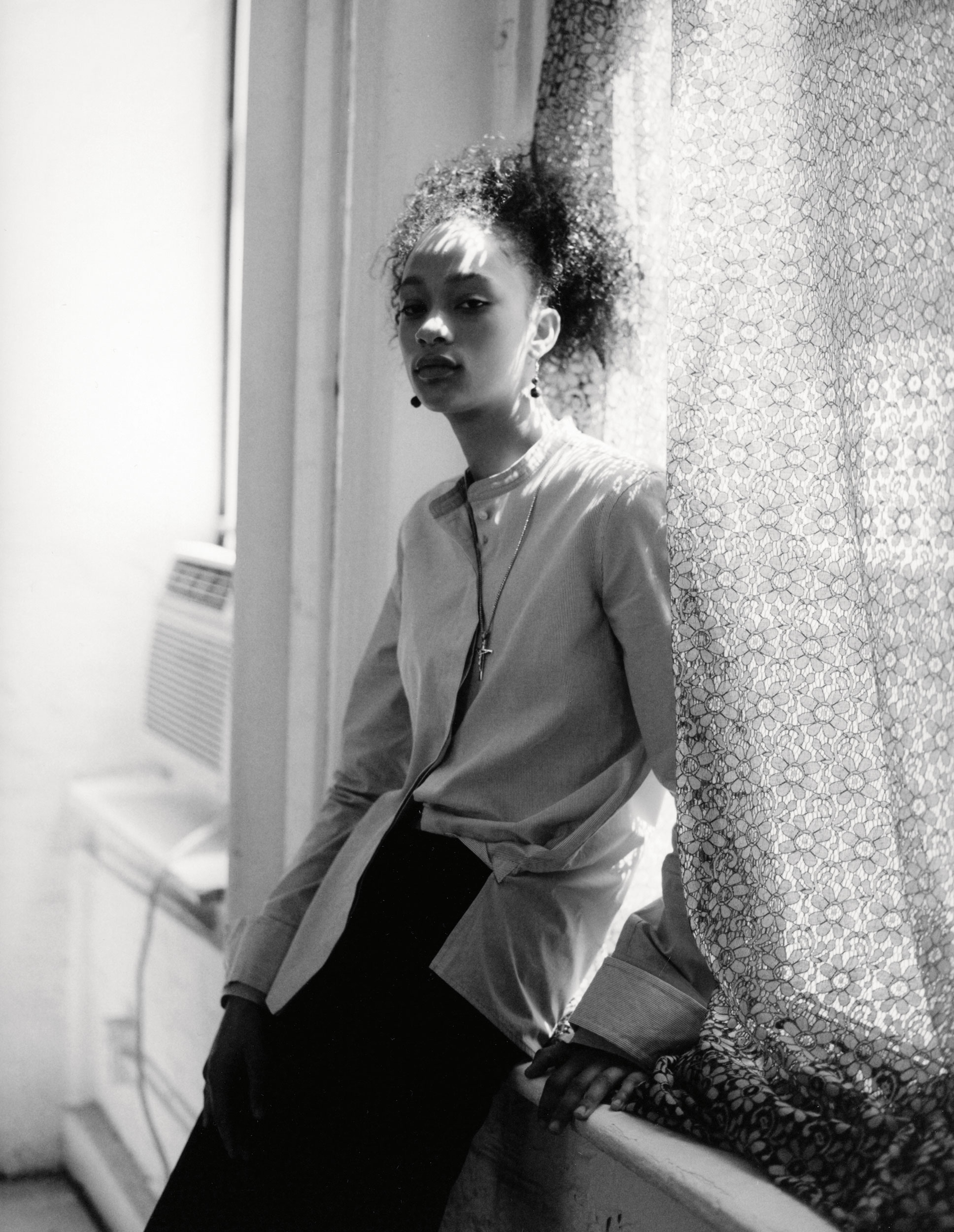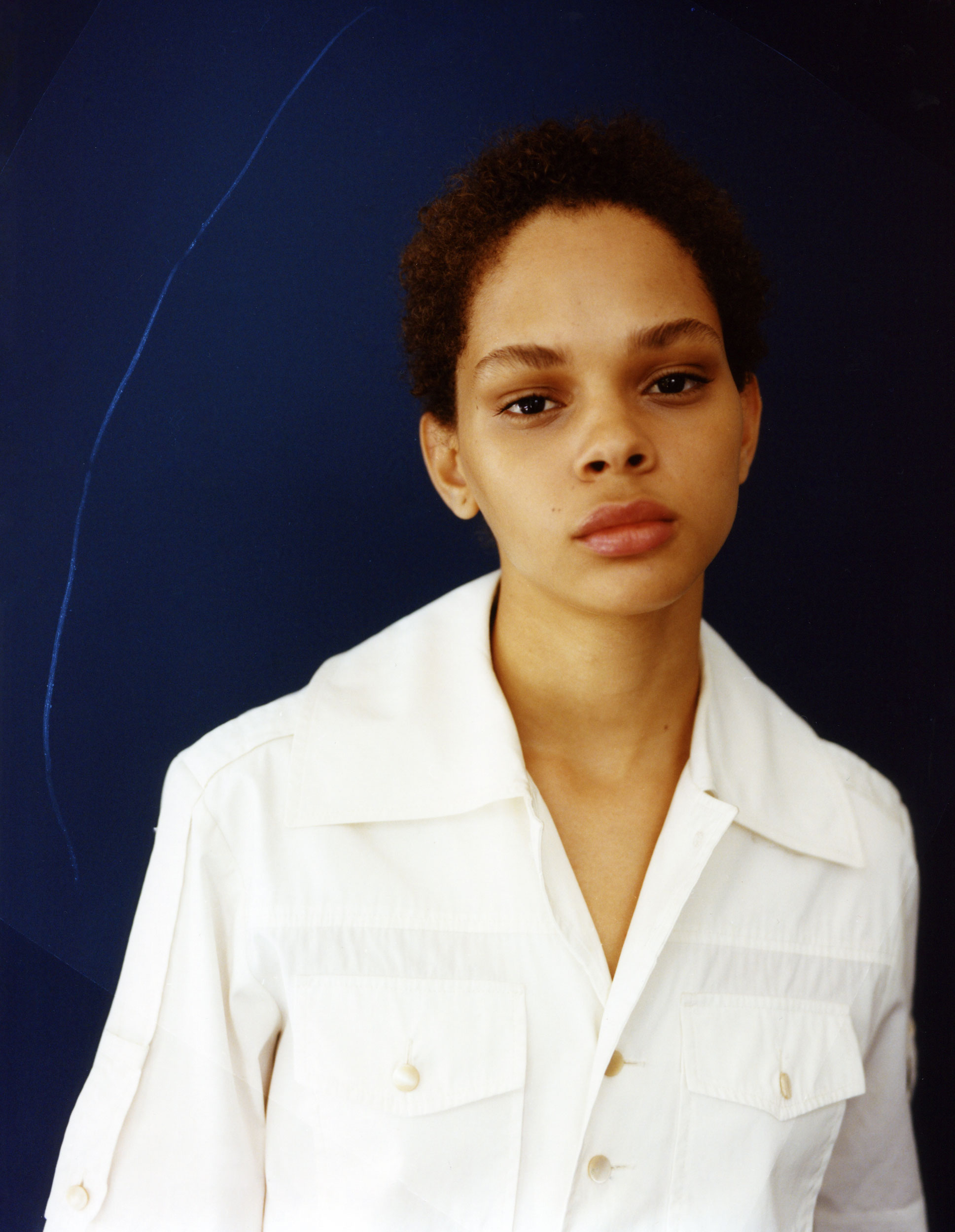 Credits
---
Photography Stef Mitchell
Styling Matt Holmes
Hair Blake Erik at Statement Artists using GHD Tools. Make-up Emi Kaneko at Bryant Artists using NARS Cosmetics. Nail technician Dawn Sterling at Statement Artists. Set design Julia Wagner at CLM. Photography assistance Jimi Franklin and Shen Williams-Cohen. Styling assistance Jameson Montgomery and Andy Rieff. Models Selena Forrest, Lineisy Montero and Hiandra Martinez at Next. Production Georgina Koren at Reid Productions.
This article originally appeared on i-D UK.