yayoi kusama is about to drop the year's hottest skate line 🔥
The Japanese artist has teamed up with MoMA on some very dotty, very limited edition skate decks.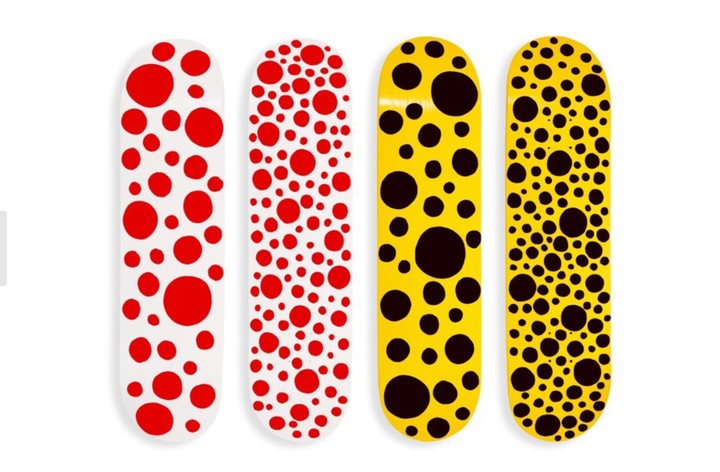 MoMA
Yayoi Kusama is teaming up with New York's MoMA to launch a pair of skate decks. Two of the Japanese artist's most famous works -- Dots Obsession (think lots of dots) and Yellow Trees (think lots of small dots that look like branches) -- will be painted across the boards.
As with much of these limited affairs, there'll be only a total of 500 made and they'll be released in October via MoMA's online design store (so you won't have to wait in a thousand person strong queue in the rain). Be quick though, you're competing with two of the most eager consumer groups out there: art fans and skate fans.
The artist's legacy is also being explored in an upcoming documentary, Kusama -- Infinity. It will also explore the raft of obstacles she's overcome -- including growing up during WWII, and facing sexism, racism, and mental illness. She's now one of the world's most renowned living artists, packing out galleries and being the subject of major retrospectives worldwide.
So yeah, technically you can soon kickflip on Kasuma. But please don't grind anything.
This article originally appeared on i-D UK.