sexual harassment shouldn't be an accepted fact of life - that's why I brought my 'upskirting bill' to parliament
Activist Gina Martin took her experience of sexual harassment at a festival all the way to the Houses of Parliament. Here, she tells i-D about her journey so far.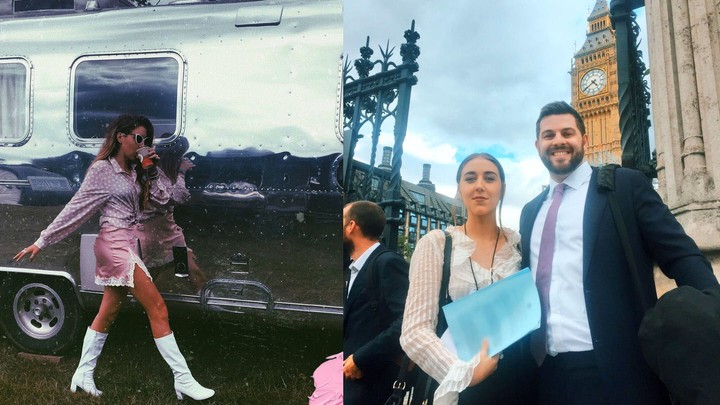 Sexual offences are common. But they shouldn't be. And moreover, there's no reason they should be 'part of life' as a woman. That's the underlying reason I have worked every single day for a year, – alongside my full time job – to change the law.
Almost exactly a year ago I was at a festival in Hyde Park, London when two guys who had been hitting on me took pictures up my skirt of my crotch, without me knowing, before sending them to their friends in the crowd around me. I happened to see one of them looking at it on their phone, so I snatched it, and ran as fast as I could to the police with him in tow. But when I handed the phone and the guy over to police, they told me there wasn't 'much they could do'.

I felt dejected. And when they called me a few days later to say my case was closed, I got angry. I posted a picture of the guys online, (my sister and I had taken a selfie before it had happened and they were in the background) explained how the police couldn't help me and it went viral immediately. When the comments and messages started flooding in telling me I was a 'slut' and a 'fame whore', that I should have 'worn trousers' and was 'lucky I wasn't raped' something inside me snapped. I was over having to brush off guys grabbing me, humiliating me and degrading me. I was over 'ignoring it'. I was over being sexualised by people I didn't know. I was done. I decided that if I couldn't prosecute, then I'd go one further. I'd try and change the law instead.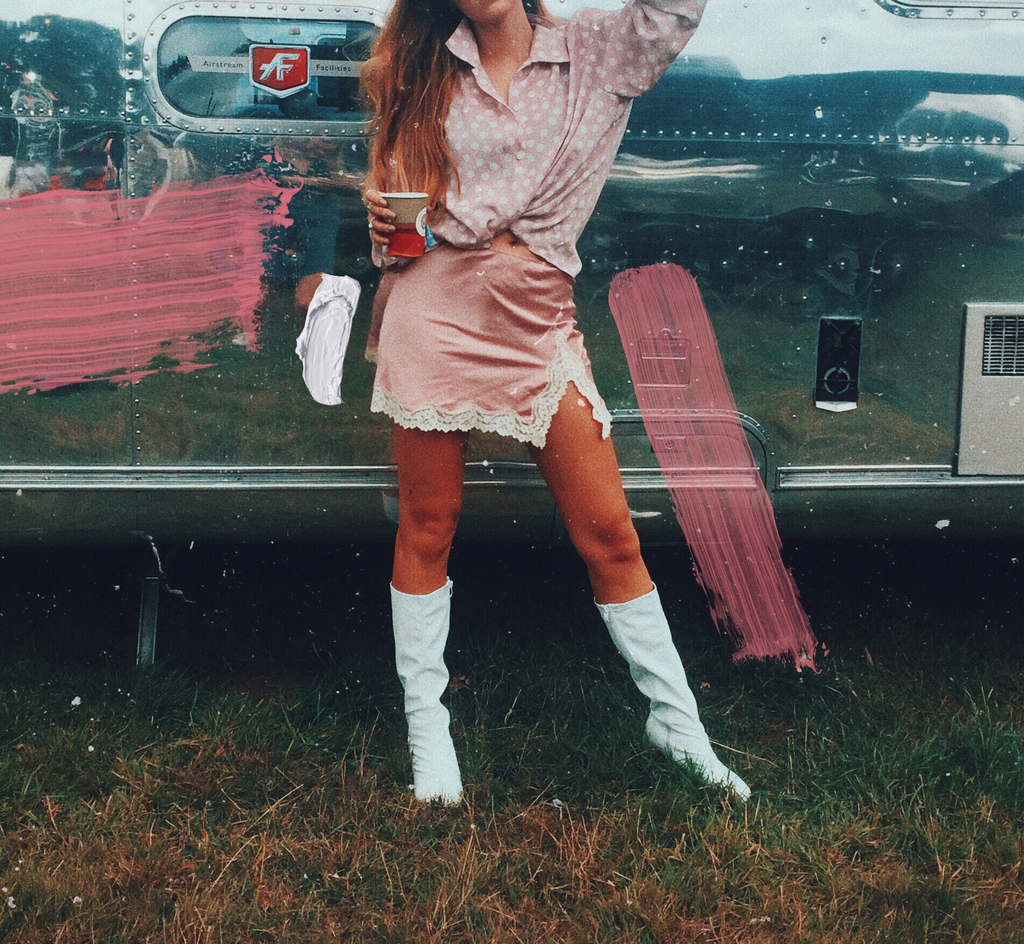 Did I think I'd do it? In all honesty, I doubted I could, but I knew that by trying I'd, at the very least, start a conversation. I at least wanted to make it clear that I wasn't just going to take this shit lying down anymore and, in doing so, I hoped I could inspire others not to either.
I threw myself into research and found out that upskirt photos aren't a sex offence in England and Wales (but have been in Scotland for almost a decade), before schooling myself on the specifics of the law and working out that there was a huge gaping hole in the law that meant upskirters couldn't be prosecuted as sex offenders. So, I wrote about what happened to me and told the stories of other women who had been upskirted, I approached TV stations with why what happened to me wasn't a sex offence and they starting booking me. I debated the issue on live TV, including with a police officer who told me the police had 'more important things to worry about', and although it was horrible, it ignited even more of a conversation online. So, I set up a petition with Care2 and used the media attention to find a brilliant lawyer – Ryan Whelan of Gibson Dunn – who became my campaign partner. We strategised and set out a road map. He knew politics and the law, I knew the media and the issue.
I decided that if I couldn't prosecute, then I'd go one further. I'd try and change the law instead.
We worked tirelessly to gain the backing of law authorities, police commissioners, and law professors, and found a legally sound and politically astute solution before we even stepped through the doors of the Houses of Parliament. When we did, Ryan and I discussed the issue with MPs and gained support from all parties. It was absolutely key that this campaign didn't become political and that MPs saw it as a human issue. When Lib Dem MP Wera Hobhouse tabled a private members bill we had a strong new vehicle for the campaign and it enabled us to push even harder.
But, as you may have seen, an MP called Christopher Chope objected to our bill. I sat opposite him as he shouted and, yes, I was angry. But as I exited the house I saw Ministers Lucy Frazer and Victoria Atkins waiting for me. We hugged and agreed this wasn't the end of the bill. And it wasn't. Within days we met and they offered to table a Government bill – one that couldn't be objected to and would end up hitting the statue books, and as I write this, its been through committee stage and is on its way to becoming law!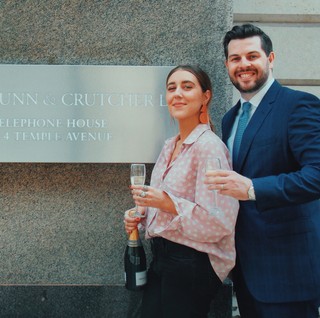 The public's anger towards Chope's objection was huge, and it mirrored exactly what I knew to be true: this campaign was not only important, but symbolic. It showed that when something like this happens, you don't just have to accept it. It showed that the sexualisation of women's bodies is unacceptable and that when all is said and done, sexual assault is not our debt to pay as women.
We don't have to brush off harassment or assault, and in a culture that normalises it continuously, it's imperative that we use our privilege and voice to deconstruct each part of a structure that puts everyone – but overwhelmingly – women, trans women and women of colour in danger.
read this next