this israeli streetwear brand is calling for freedom in the west bank
ADISH designers Amit Luzon and Eyal Eliyahu are unable to visit their own West Bank production centers, relying on Palestinian taxi drivers to shuttle their collections across borders.
Photography Alon Shastel
Israeli streetwear brand ADISH has arrived on the scene with ethics as its main mantra. Coming of age amidst incessant political turmoil, lead designers Amit Luzon and Eyal Eliyahu bonded over a mutual interest in style and aesthetics, but beyond that, a belief that fashion can be an effective medium for social change. With the broader mission of multinational collaboration, ADISH launched a line of contemporary silhouettes embellished with hand-sewn Palestinian embroidery. These distinctly Middle Eastern touches are the product of collaboration with a team of talented Palestinian craftswomen, whose heritage and skill have come to define the ADISH aesthetic. In addition to designing clothes which honor Palestinian traditions, culture, and heirlooms, ADISH has empowered a team of over 50 Palestinian embroiderers through employment.
ADISH has just released its second collection, inspired by another set of heroes in the brand's production process: taxi drivers. By committing themselves to making clothes which are produced in both Israel and Palestine, the logistics of transportation are one of their biggest challenges. Clothes which are cut and sewn in factories in Israel must then travel to the West Bank for embroidery. Separated by borders and nationalities, the ADISH designers are unable to visit their production centers in the West Bank, and therefore rely entirely on taxis. The collection, inspired by drivers' affinity for functional wear, is a medley of sporty basics that feature actual graphics and fonts visible on Palestinian taxis. i-D caught up ADISH's lead designers to further discuss the ethics and aesthetics of "Area A," their latest collection.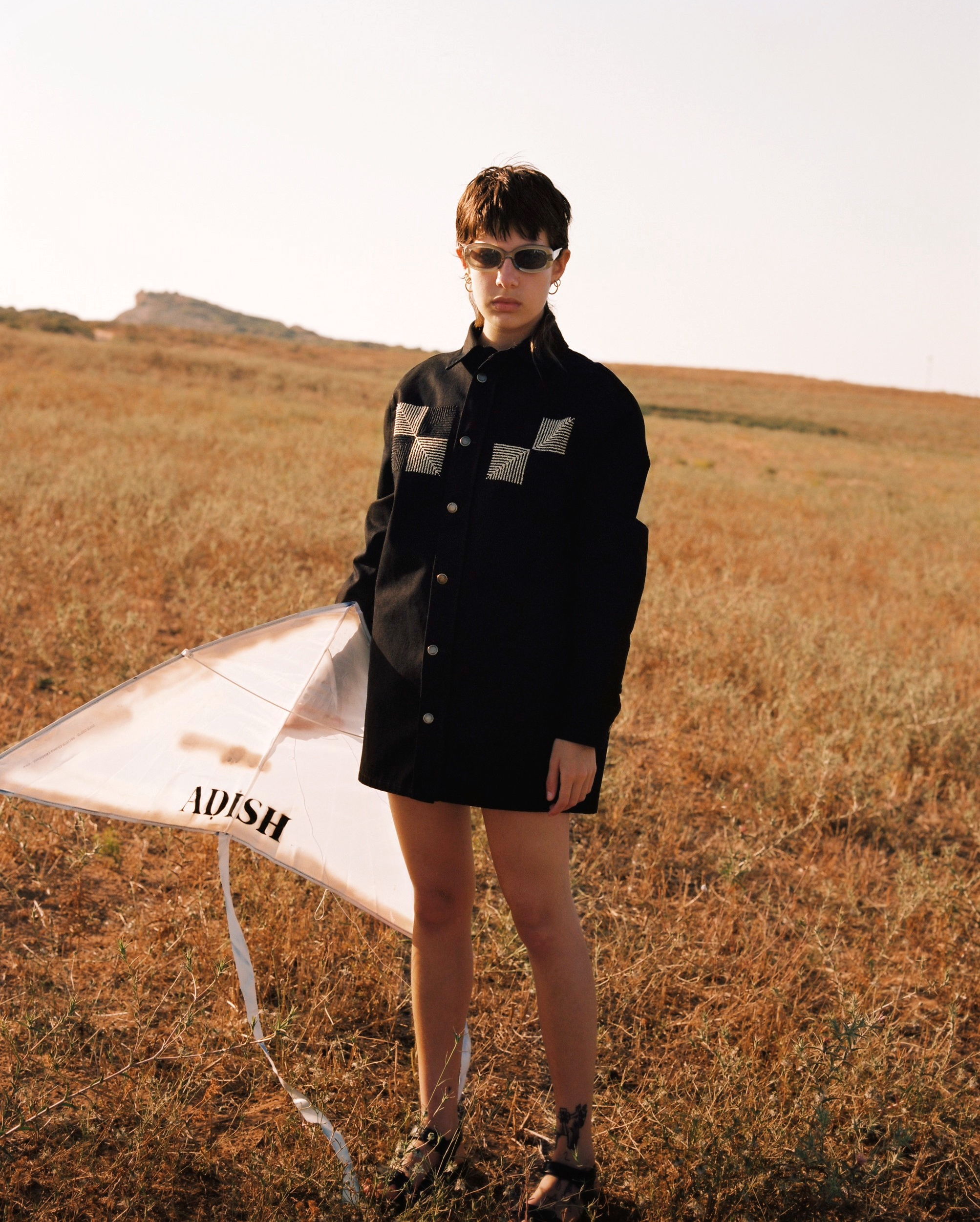 Can you first explain the origin of the brand's name?
We both come from Mizrahi Jewish backgrounds — my family is originally from Libya, and Eyal's family is originally from Iraq. I think this gave us a sensitivity to, and interest in, the complexities of the relationship between being Arab and being Jewish. We use this etymology of the brand's name ["adish" is the Hebrew word for "apathetic"] in a sarcastic way. To us, ADISH is about not being apathetic. [It's about] trying to make a real, meaningful change in the Middle East, and not giving attention to the empty promises of politicians and those in power who don't actually care about peace. We at ADISH understand the pervasiveness and power that the street has to shake things up and to change the status quo.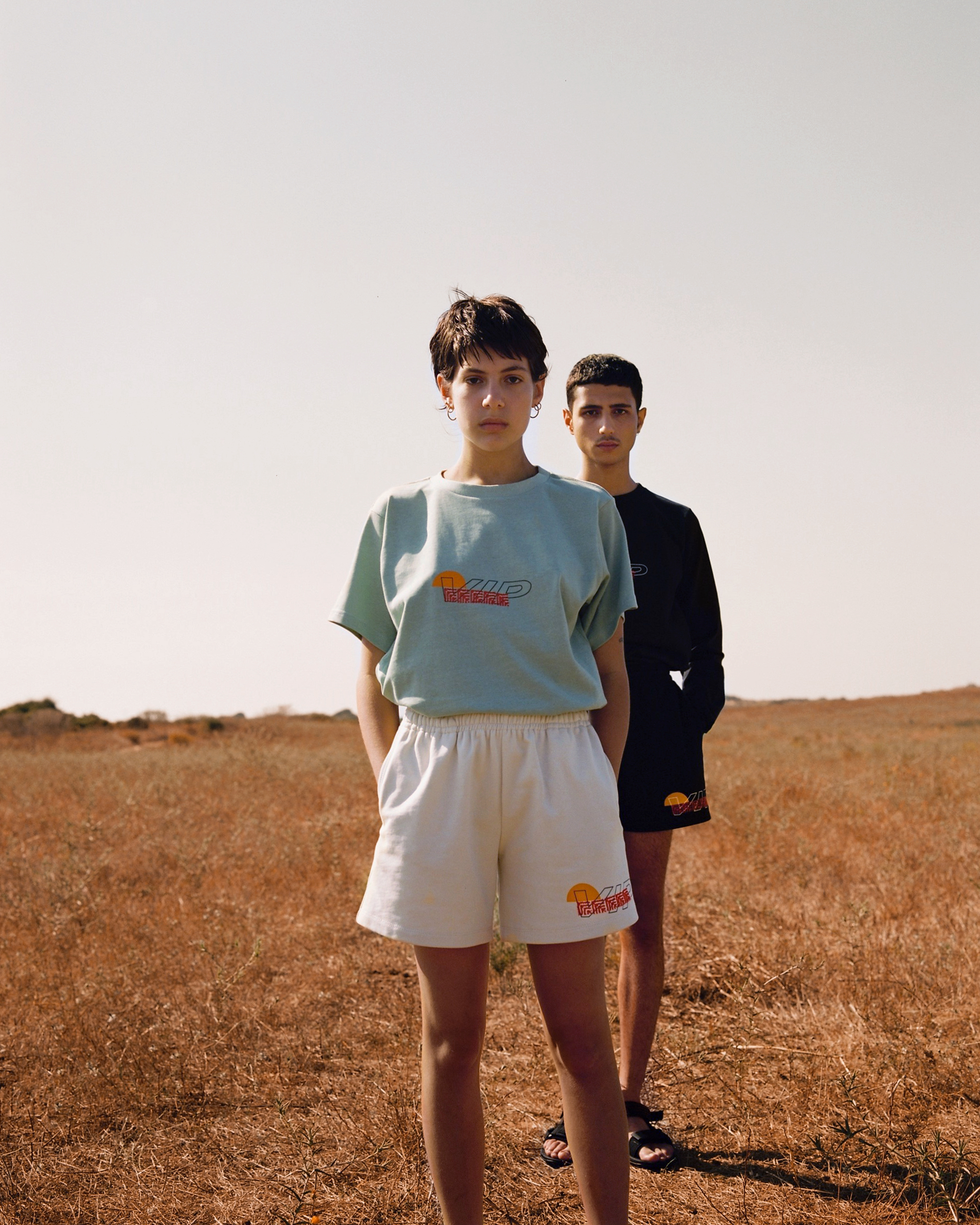 What's the relationship between the collection's title, "Area A," and those who inspired it?
The inspiration behind the spring/summer 19 collection are Palestinian taxi drivers from the West Bank. An unlikely source of style it seems, but upon deeper investigation turns the conversation to the subject of freedom — specifically an often overlooked freedom, the freedom of movement. Area A refers to the part of the West Bank that is supposed to be administered by the Palestinian Authority. We say "supposed to be" here because it is still largely controlled by Israel. Most of the people from Area A, which includes major cities like Ramallah and Nablus, cannot leave or enter without receiving permission from the Israeli government. Those from Area B, which includes small pockets around Bethlehem and Jerusalem, can only travel to Area A and Area B. Those from Area C, which includes Jerusalem, are effectively in Israel and can travel to Area A, Area B, and Area C, and even to Tel Aviv. This is where taxi drivers come in: to be an effective Palestinian taxi driver, you don't just need a car and a license — you need the freedom of movement given only those born to Area C. With the spring/summer 19 collection, ADISH aims to bring up this conversation, calling this reality to the attention of the international community, while appreciating the look and feel of the taxi driver's lifestyle in Palestine.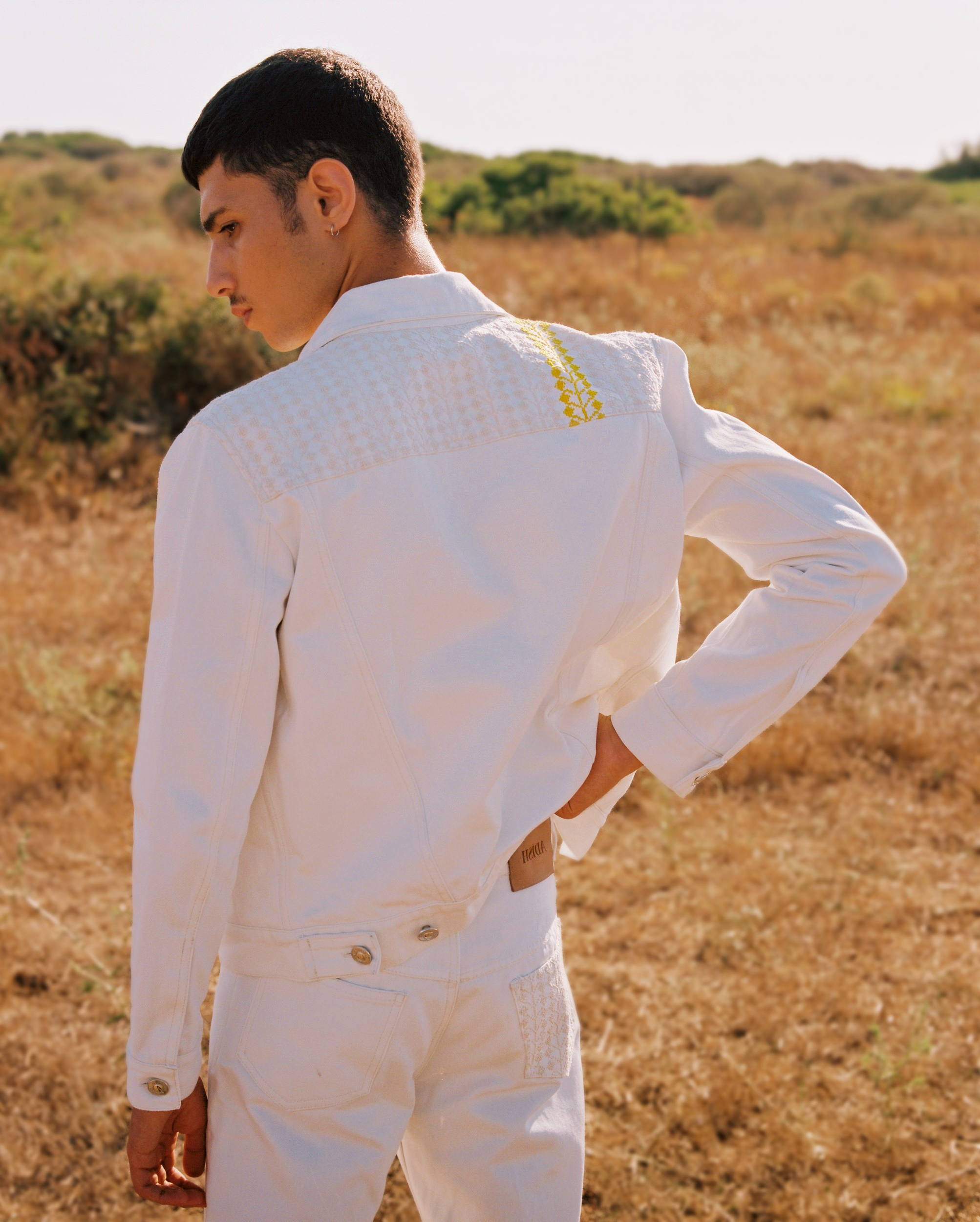 Your last collection was shot in Jisr az-Zarqa, the last remaining Arab village on the coast of Israel. Did the location for spring/summer 19 also have a special significance?
The location's meaning is rather conceptual. We shot the lookbook in a national park in Hadera, in the center of Israel, next to one of the most picturesque beaches, however in the pictures you can't see the beach. We chose to shoot it there because when we asked our Palestinian partners and friends where they'd go if they had freedom of movement, almost all of them said the beach. Some people in Area A live less than an hour's drive from the Mediterranean, but never get to go. So our idea was to shoot it near the beach but without showing it, as it's not reachable for Area A inhabitants.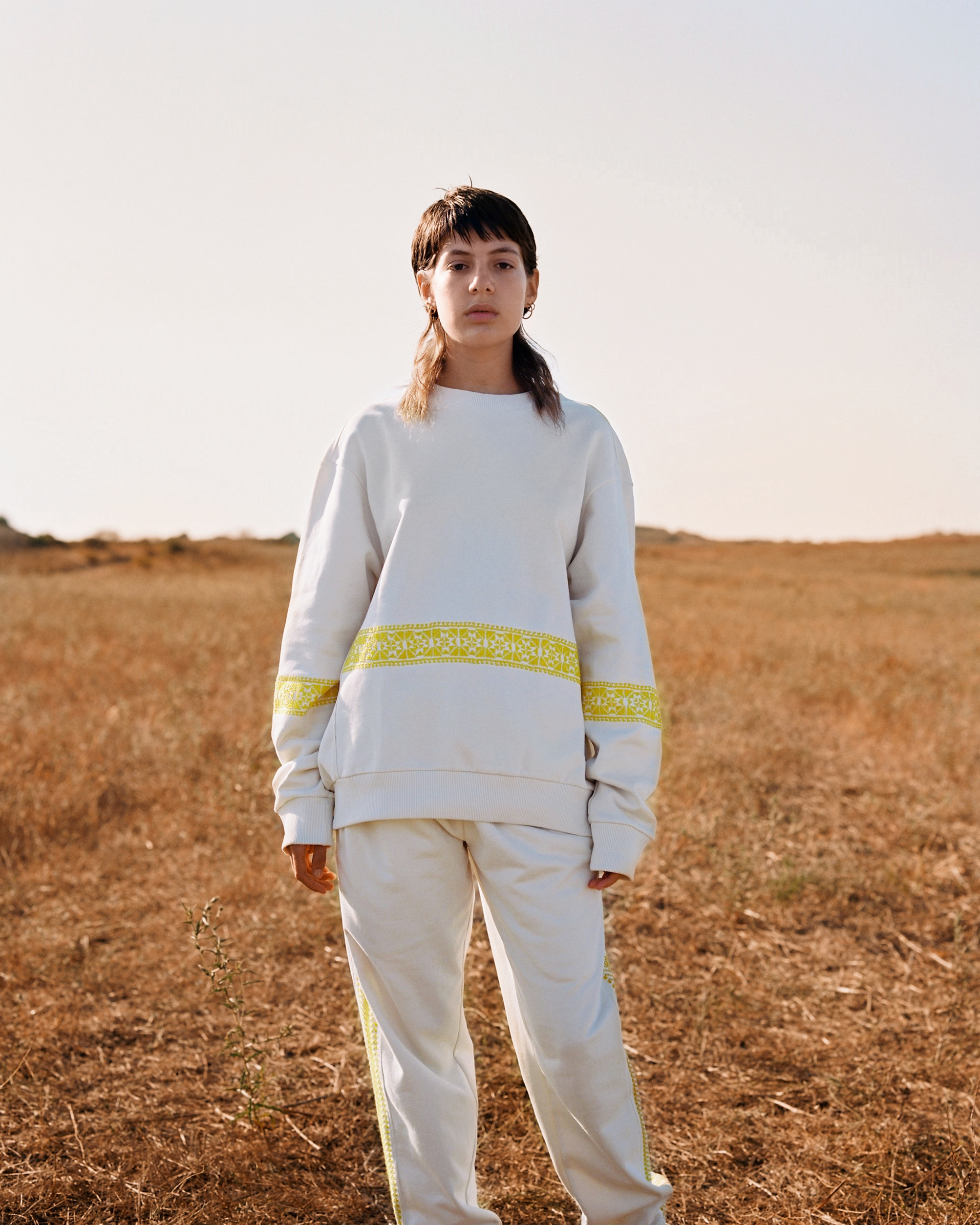 Your clothes reflect a vision of multinational collaboration. Has your politically distinct agenda even been negatively received?
Yes, quite often we receive unpleasant comments from both sides about our brand's values and authenticity. When you are doing something controversial those comments always will be there, you just need to know you are doing what you believe in. It's almost a good sign that there are critics on both sides — to us it means we're doing something important, that is causing people to really think about what we're doing and what we're saying.