glenn martens wants your thighs in butter
As the campaign for Y/Project's collaboration with UGG lands, we caught up with creative director Glenn Martens.
Every season there are a few standout pieces that remain lodged in our subconscious long after the fashion weeks have finished. For the autumn/winter 18 shows, one of these was very much Y/Project's wild collaboration with UGG. Presented on both the men's and women's catwalk, the futuristic French label, famed for its clever take on deconstruction, reimagined the iconic sheepskin boot as thigh-high boots and high-heeled wonders.
Soon to be released as part of an exclusive capsule collection, creative director Glenn Martens didn't want this collab to fade into the background, or act as simply a money-spinning side note to the main line. Instead, the Royal Academy of Antwerp graduate wanted to give it its own campaign. "For me, it was really important to launch the visuals together with the collection," Glenn explained over the phone from Paris. "That was important, that it wasn't a classic collaboration when you just put both of your brands together and make a product, sell it and make money. I really wanted it to be more of a wedding vibe, that's why we started the collaboration with menswear, then we continued with the womenswear, then there was a campaign."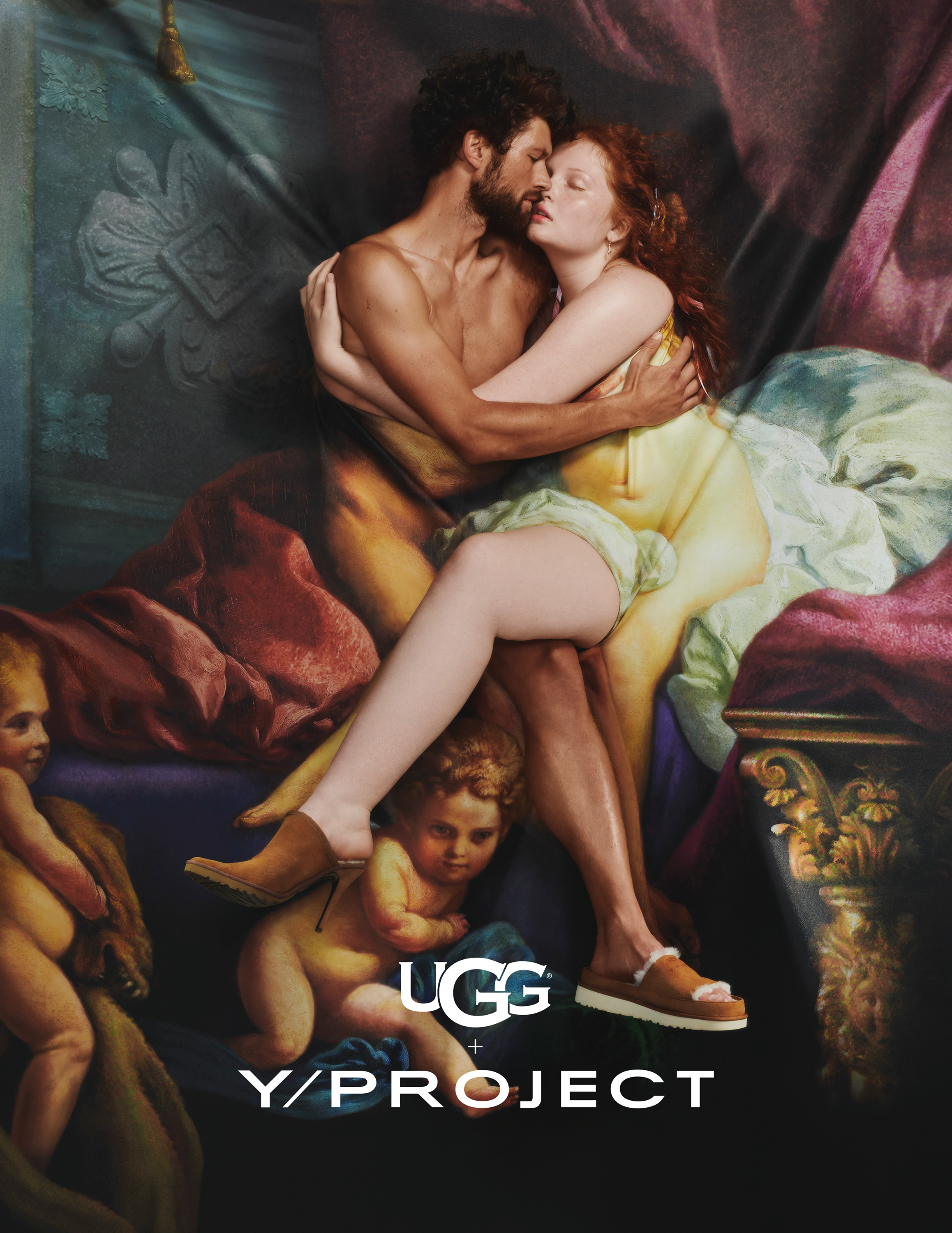 In case the thought of a thigh-high UGG boot didn't awaken your senses enough, the campaign imagery takes things up another level. Shot by Arnaud Lajeunie with creative direction from Glenn, it sees models as mythological nudes adorned with the boots -- a nod to the reinterpreted classic ethos of the collection itself. "The image we had in mind was The Birth of Venus. I really wanted to reinterpret a classic, as we are with the shoe -- one of the most recognisable legendary shoes in the world. That's why I thought it would work with The Birth of Venus -- she is also legendary. The campaign is a contemporary take on something historic."
In an era full of collaborations, finding the right brand to work with, without diluting your label's message is key -- especially when you have a brand with an identity as strong as Y/Project's. For Glenn, the challenge of reimagining a shape so known and loved was central to his motivations. "I know we live in an era where collabs are very popular, and we get a lot of requests. UGG for me was the first collab which really made sense, because it's such an honest brand. I think we tried not to pay too much attention to what was going on around us -- trends, logos and branding."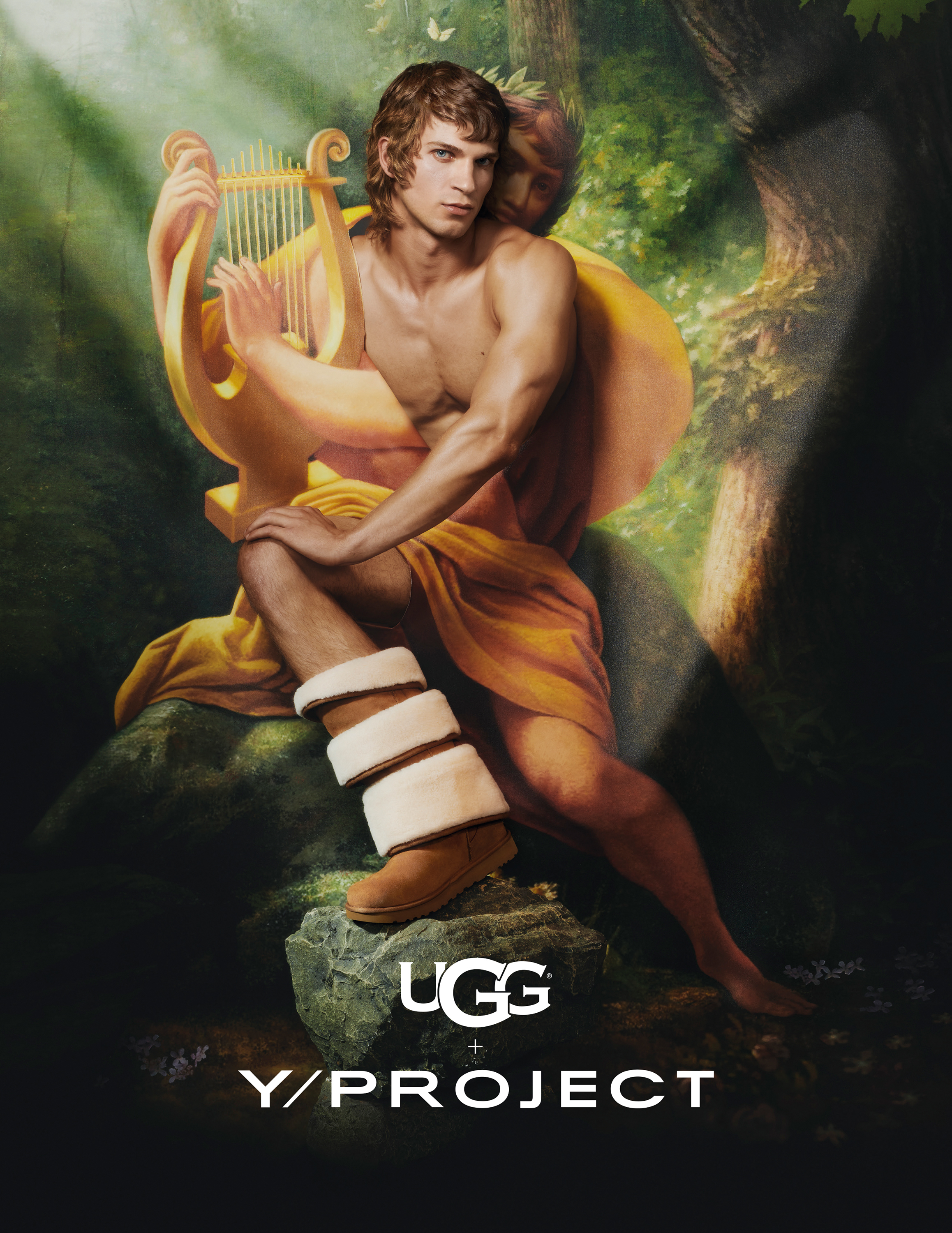 Speaking to i-D just after the collection showed at Paris Fashion Week Men's back in January, Glenn likened wearing the UGG to placing your thighs in butter. "I never really worse UGGs until I did this capsule. When we started working together was when I understood the popularity of the shoe. Putting on an UGG is extremely comfortable. We were like okay, if your foot can be so comfortable why don't you put your whole leg in there? I've never actually put my feet in butter, but I would love to try."
The six-piece UGG® x Y/Project collection will be available for purchase at select retail partners from mid-September.