Photography Mitchell Sams
what to look out for at new york fashion week
Does New York Fashion Week need to be eight days long? No. Will there be some exciting fashion? Yes!
|
05 September 2018, 2:06pm
Photography Mitchell Sams
The return of Proenza Schouler and Rodarte might be the biggest stories of the season for New York Fashion Week. Both brands' adventures in Paris provided fantastic creative highs, and only underscored what New York was missing in their absence. Proenza Schouler are what's best about the stereotype of American fashion, i.e. an unreserved and natural commercial instinct, without, like much of New York fashion, being a little dry and dull. And Rodarte almost sit at the opposite end of the scale; exploring the sinister edges of whimsical beauty, and doing so in a very Not New York, very uncommercial manner.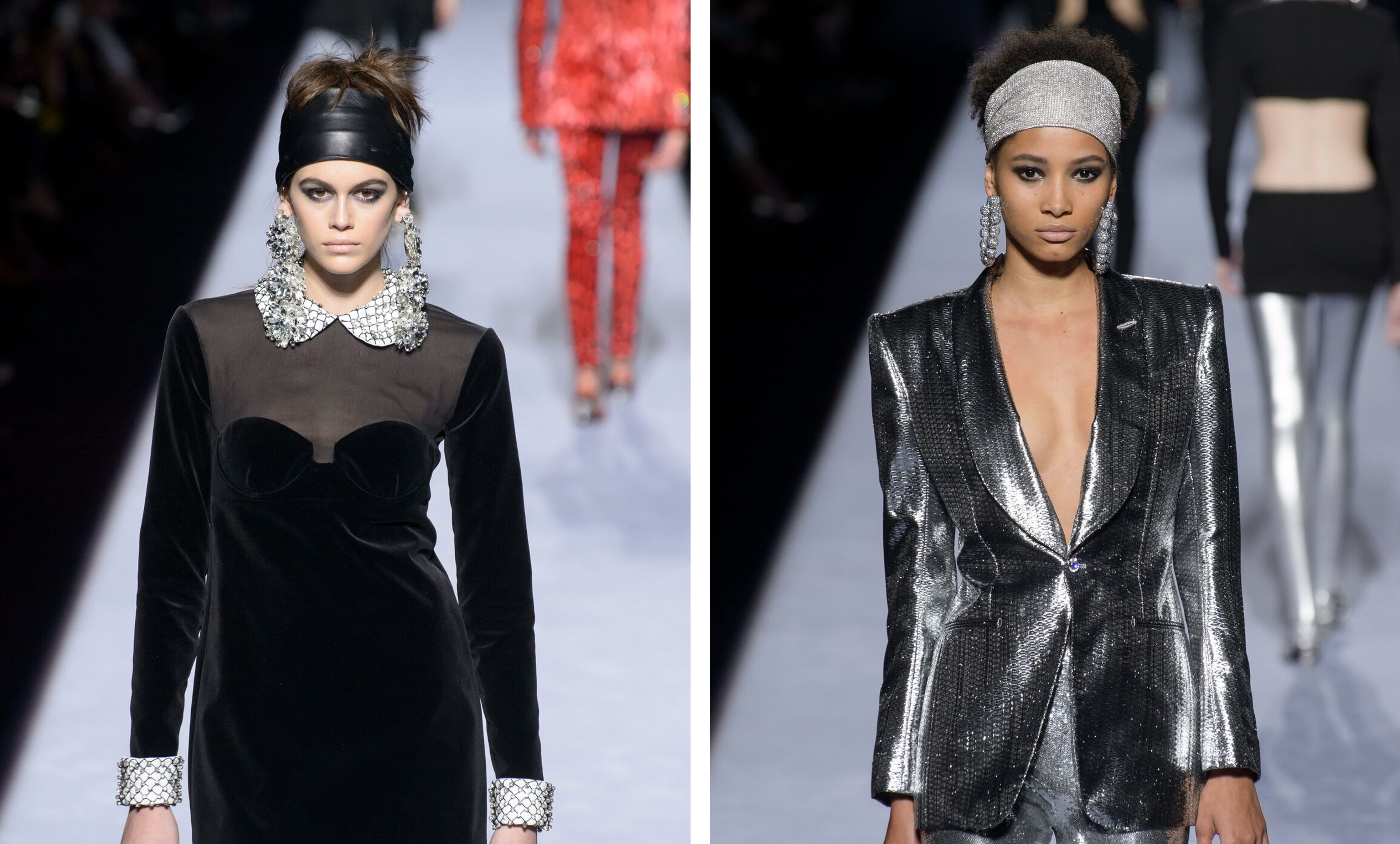 Tonight Tom Ford kicks things off. Last season, back on schedule, back in New York, he moved away from his experiments with see-now buy-now. After spending so much time at the forefront of the fashion conversation it can be hard to know what direction to move in. He looked a little to his past for autumn/winter 18, with a collection of sexy suits, which were equal parts 80s kitsch and Studio 54 cool (could business-disco be a thing?).
There are still plenty of big names stretched across NYFW's eight days; Jeremy Scott is still doing his joyful Jeremy Scott thing, and Marc Jacobs's collection last season was amazing. The Row are expanding their cashmere-goth empire into menswear. But, except for Raf Simons at Calvin Klein, much of NYFW is not really setting the agenda at the moment.
Raf's been a progenitor for all kinds of micro and macro trends recently, from balaclavas to neons, safety clothing and an apocalyptic take on Americana. If the Resort 19 collection is anything to go by, the next stop on his American adventure will be the Ivy League. The collection featured a smattering of Yale and Berkeley logos and a dose of bright, preppy fashion. At his namesake menswear brand he's explored these things in the past, mixing them with European subcultural references, or menacingly melding them with nature.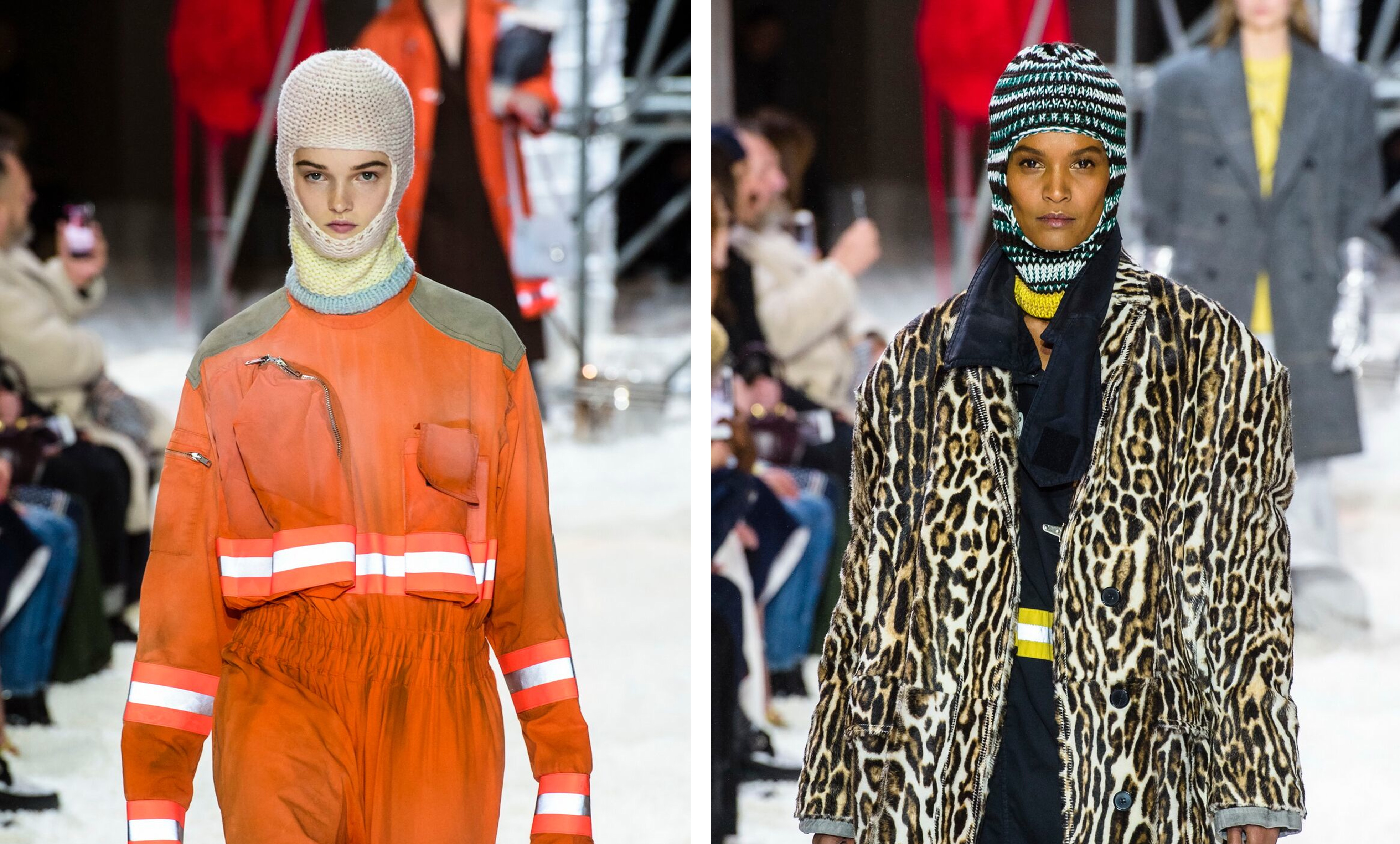 But Raf has always been a very European designer, and even though his Calvin Klein show remains The One To Watch at NYFW this season, to get a real sense of what to look forward to in NY, it's the youth who best represent.
VFILES are launching their own label this season, with ex-HBA designer Paul Cupo, to go alongside their emerging talent platform. It's on tonight, at the same time as Tom Ford's show, so chose wisely. Elsewhere Parsonsare taking a leaf out of London's book and showing their MA collections on schedule, all of which should give the just-graduated an extra leg up.
More broadly speaking there's generation of fantastic young designers at work in the city at the moment who are busy challenging NYC's reputation for boring commercialism; Telfar, Eckhaus Latta, Matthew Adams Dolan, Vaquera, Gypsy Sport, and Gauntlett Cheng offer fashion that is progressive, underground, inclusive. It feels like they are creatively defining the city, overlapping the energy of New York's music, art and fashion scenes in a way you don't see in any other fashion capital.
These are labels with an unforced artiness and conceptualism. Eckhaus Latta recently staged an exhibition at the Whitney for example, and Telfar previewed his collection with a performance at the Serpentine in London last month. This is a generation of designers as comfortable designing for galleries as they are catwalks, and comfortable expanding the potential uniforms of both. They offer subversive takes on staples, twisting New York's fondness for a consumer-focus into something rebellious. These designers instinctively use their work to challenge America's poisonous conservative politics. They're more interested in walking the walk rather than shouting the slogan.
Aesthetically they owe much to the minimalist spirit of Helmut Lang -- whose influence only seems to be growing -- and crafty, boundless creativity of artists like Susan Cianciolo. They draw inspiration too, from the city's history of activist nightlife, and rather naturally blur the gender binary. It's this progressive attitude to both fashion and politics that really unites this generation and makes them so exciting. So if you are going to keep an eye out for something this NYFW, put your focus on the youth. New York Fashion Week needs them.