toro y moi's freelance anthem and everything else you need to hear today
The best of New Music Friday in one i-D-curated playlist.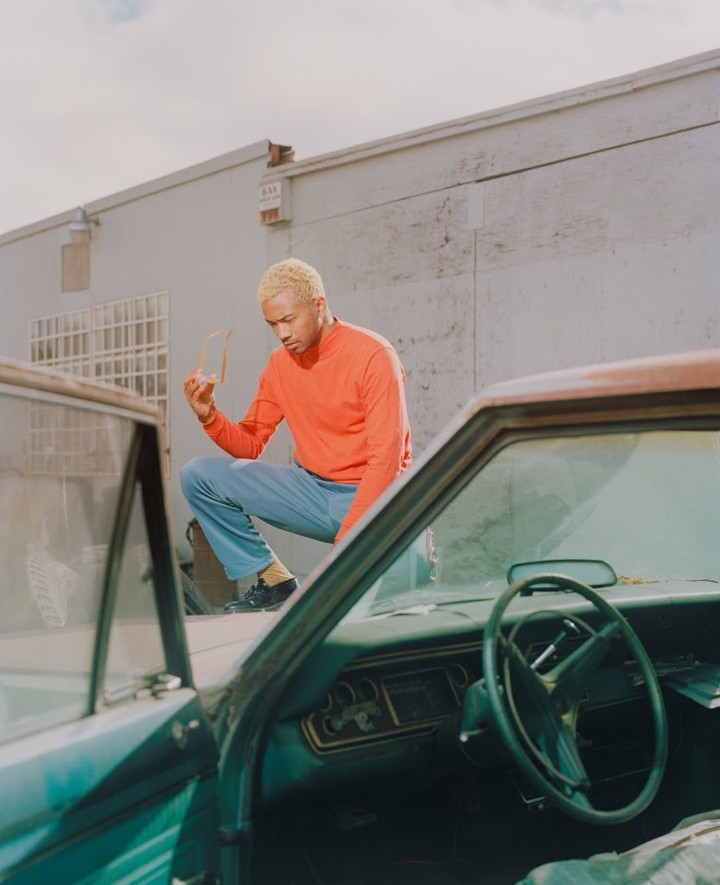 Photography Jack Bool
We're excited! Why? Because beautiful Chaz Bear just announced the sixth Toro Y Moi album of course. Due January 18 on his own Carpark Records, the Oakland artist has promised that Outer Peace will feature ABRA, Philadelphia artist Instupendo and the band Wet. Along with news of the album comes the release of lead single, Freelance, a funky ode to life working from home that brightens up this week's BEST NEW MUSIC PLAYLIST. "There's always gonna be pressure," go the lyrics, "nothing's ever worse than work unnoticed." Like he read your overworked mind, huh?
Naturally, Cardi B's new track Money also made the cut. It is a fucking banger, after all. For more on private jets and her thoughts on the prohibitive cost of childrearing in America, head here. From money to honey now, as a generous helping of the latter comes in the form of Robyn's new album. Honey marks her first solo record in eight whole years; nine glorious songs spanning pop and house across which Robyn rediscovers both her sound and herself. Album of the Year material right here.
London producer James AV put his debut album, Mind Of Their Own, Vol. 1, out today. It's full of euphoric techno. You're gonna love it. Another album from Joji now, whose follow up to In Tongues, BALLADS 1, slows things right down and might even induce a tear or two. We still can't get over CAN'T GET OVER YOU (feat. Clams Casino), so that's up next.
There's also new stuff from Chynna and Oklou (dream duo!), Leikeli47, RIMON, Sega Bodega, Kasper Bjorke, Denzel Himself, boygenius, Rosary, Glowie, Aries and more. We'll play you out on a high with Tyler, The Creator's You're A Mean One, Mr. Grinch — secretly all we're planning on listening to from October 31st until December 25th. And possibly beyond. You're welcome!
Read more
This article originally appeared on i-D UK.