nan goldin has a semi-secret instagram account
It's InstaNan!
|
21 December 2017, 4:31pm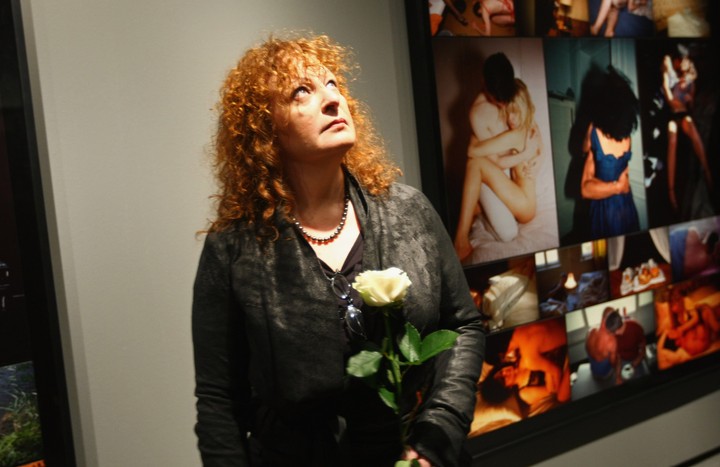 Photography Sean Gallup via Getty Images
"I'm not responsible for anything like social media, am I?" a dismayed Nan Goldin asked the New York Times last year. "Tell me I'm not." The legendary photographer had just opened her magnum opus — the mesmerizing 40-minute slideshow The Ballad of Sexual Dependency — at the MoMA. The transgressive 80s series is still more unsettlingly confessional than much art being created today. One particularly memorable photo is a 1984 black-eyed selfie that Goldin took one month after being beaten by her boyfriend. Her work addressed other taboo subjects including the 80s AIDS crisis in haunting, human ways. "The diary is my form of control over my life," Goldin said of the work. "It allows me to obsessively record every detail. It enables me to remember."
While Goldin didn't invent Instagram, her decade-spanning archive has certainly resonated on the platform. The fan account @nangoldinarchives has an impressive 50.6k followers including Ryan McGinley, Mel Ottenberg, and @nangoldinstudio — the official Instagram account of Nan Goldin, which she quietly, finally launched earlier this month. The account currently boasts a cool 2k followers and an engagement rate your fave #influencers could only dream of attaining. Goldin has always had a knack for to-the-point titles, which now make up the captions of her posts. She's also mixing it up with art history composite pics and a photo of herself at some party in Milan. And it goes without saying that she's not a fan of editing apps or fancy filters.