Alessandro Michele. Photography Peter Schlesinger
gucci have opened a gucci garden in florence
A one way ticket please.
Alessandro Michele. Photography Peter Schlesinger
Watching a Gucci show in all its resplendent, 100 look, animal-embroidered glory makes you want to teleport to a flower drenched Italian garden to bask in sunlight, stuff yourself with exquisite food and gaze upon more beautiful clothes. Well good news, because now you can.
As of today, the Gucci Garden has opened in the house's original home, Florence. Occupying the stately Palazzo della Mercanzia and designed by creative director Alessandro Michele, it will explore the brand's history and heritage through a mix of clothes, art, archival pieces, videos, installations and then some. "The garden is real," Alessandro says of the interactive exhibition, "but it belongs above all to the mind, populated with plants and animals: like the snake, which slips in everywhere, and in a sense, symbolises a perpetual beginning and a perpetual return."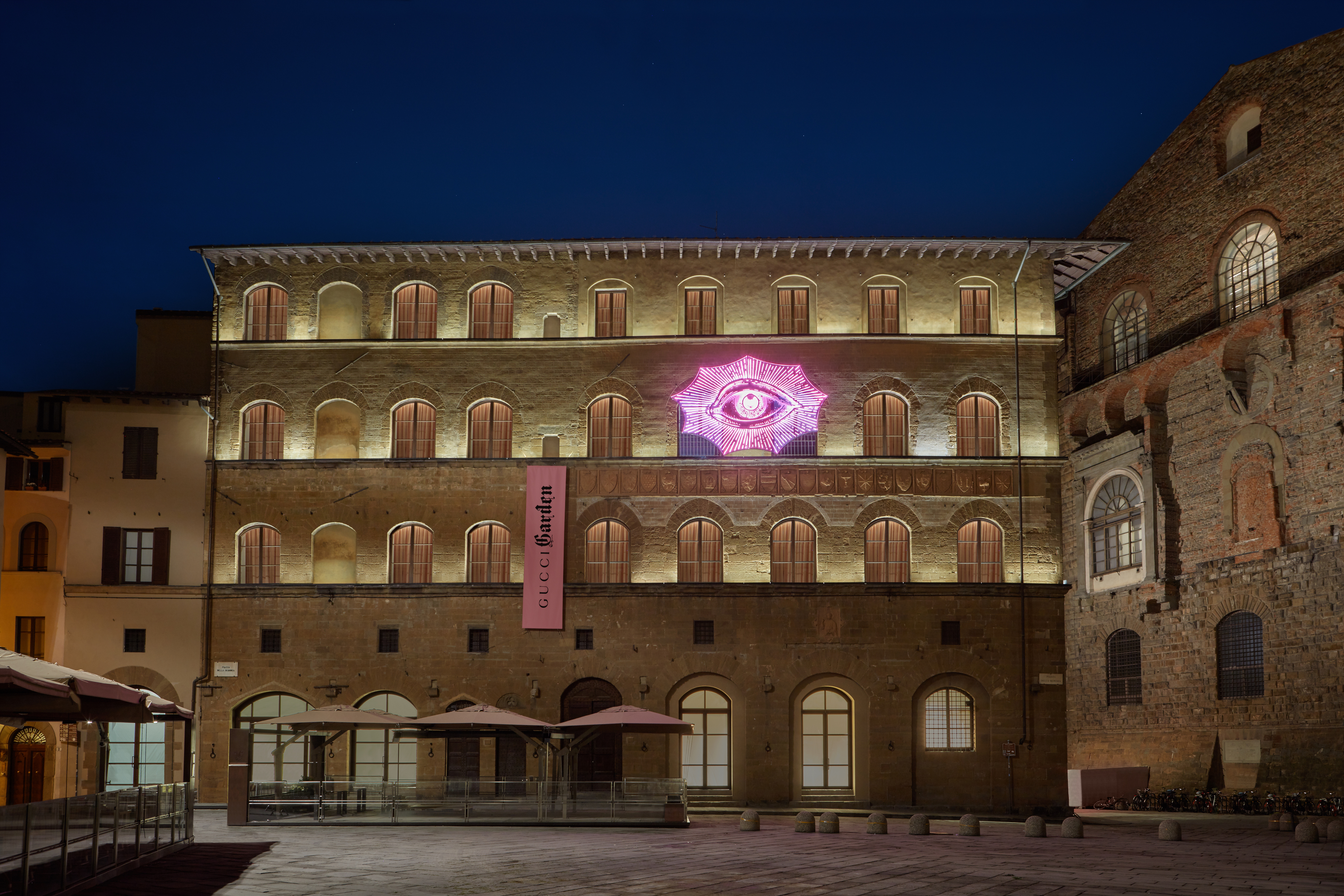 Helping him helm the project is curator and critic Maria Luisa Frisa. "We decided to make the space a laboratory where you have all the elements with which to creatively experiment,' she explains. "In the rooms entitled De Rerum Natura, for example, we see Gucci's passion for flora and fauna expressed through vintage and current garments, silver animal statuettes made by the firm in the Fifties and original artwork by Vittorio Accornero, who was commissioned to create the Gucci Flora print in 1966." And on a more contemporary art note, Gucci's enviable fold of artist friends have been busy painting palazzo's precious walls, so expect to see not-your-grandma's-wallpaper from the likes of Jayde Fish, Trevor Andrew (AKA GucciGhost) and Coco Capitán.
Obviously wiling away the hours in beautiful surroundings and sun is exhausting work, so the brand so have recruited Michelin star winning chef Massimo Bottura to fuel all the fashion aficionados who flock to the garden. "'The restaurant is a reminder that Florence has always been a centre of cultural exchange, particularly during the Renaissance,' says Bottura. Food, fashion, flowers, Florence? A one way ticket please.
This article originally appeared on i-D UK.