talking logo-mania and impossibly rare vintage finds with IRVRSBL
Speaking to founder Clare Ferra about our devotion to and reinterpretation of fashion's most iconic moments.
Clare Ferra is the founder of IRVRSBL, an online store selling vintage designer treasures made as early as the 80s. With everything sourced and curated by Clare herself, IRVRSBL promises rare, iconic pieces invested with history and value. Think: that pair of turquoise Gucci python print pants which might change your life, perhaps a hard-to-find Dior Rasta Saddle bag or a pair of tortoise-shell, Versace sunglasses to see you through summer. And while IRVRSBL alone would be enough to keep Clare on her toes, she also operates a second, more street style inspired - think vintage Tommy tank tops and Kappa zip up jackets - destination called Holy Grail. In the fiercely competitive world of pre-loved designer clothes, it's Clare's in depth knowledge of her wares and dedication that really stands out.
It's a sizzling Thursday morning in December when we speak to Clare in her Melbourne studio to get her thoughts on beautiful clothes, cyclical trends, buying tactics and lucky finds.
Hey Clare, how's your morning been?
Pretty chill, I've just been taking photos. I've got a really cool Dior Rasta coat coming in next week and they go quick. I'm also getting in more Dior monogram prints, they're all high demand items, so just prepping for them.
What else is trending?
I get a lot of requests for things like Louis Vuitton bikinis and Fendi bags. The trend seems to be an ostentatious, early 00's logomania look. People are obsessing over Paris Hilton again and wearing Juicy Couture, the Dior Rasta pieces really fit in with that vibe.
Love it. So, what's an average day like for you?
Every morning I start off looking for, or sourcing, products. From there I take photos, edit those images, and put stock online. There's also a lot of going to the post office, ha. I share a great co-working space with artists and designers. Melbourne is such a supportive environment for creative businesses.
When you're sourcing new products where do you look?
I look every day, both on and offline. It's really competitive and there's high demand for specific items. Where I buy from changes over time but it takes up a large chunk of my day. To bring the right items in, I'm consistently juggling several sources. I also have people approaching me to sell pieces from their personal collections, these are some of my best hook-ups. These items have only had one owner so they're in great condition. And if they have one amazing piece, generally they have great taste and I'll purchase a few.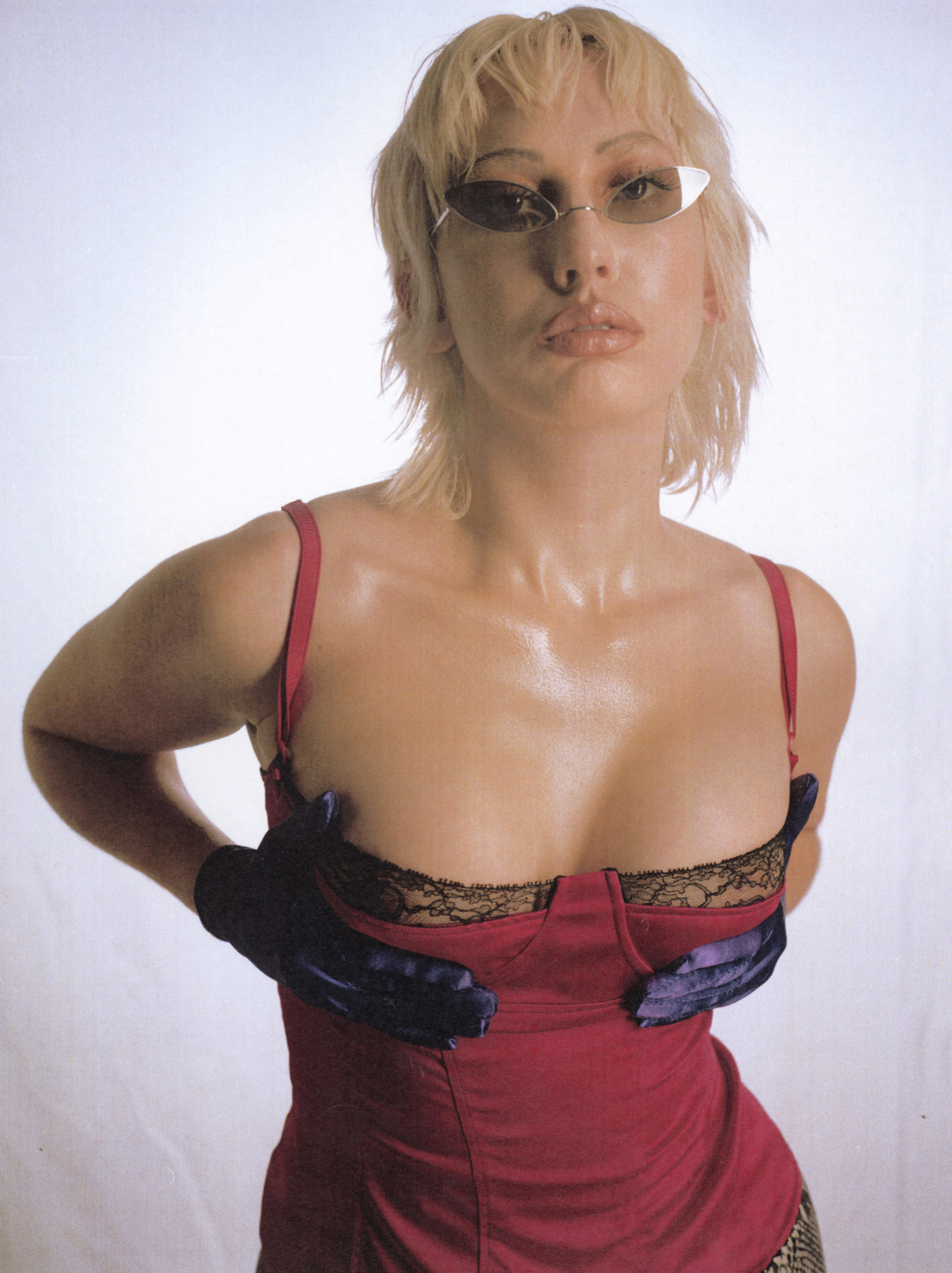 Do you have a buying philosophy?
My approach to buying would be 50% scientific, 50% intuition. I analyse what's sold before so, if a certain brand or piece has done well, I'll buy it again. Other times I'll just have a hunch. If I'm crazy about an item, usually it does well so I listen to my intuition. Right now sexy, flattering pieces fly off the shelves.
Any memorable or rare finds come to mind?
My most memorable find would have to be this Issey Miyake Fete jumpsuit circa 2003. It had foot holes but no hole for the head, the hood of the jumpsuit went completely over your face! I'm not sure where you'd wear it but it was so bonkers I had to have it. Another was an Issey Miyake 1994 Flying Saucer dress, which I bought for just over $100. Find of the century.
Haha, sounds like it should be in a gallery. You've done some cool collaborations with artists and creatives in the past too. People like @shesvague, Prue Stent, and even Vogue. How do these opportunities come about?
Usually over DM or email. With @shesvague, she posted on her Instagram looking for help on a Local Girl Gang shoot. They needed some assistance styling the hoodies. Through that, I met her and I was like "It would be really cool to do a shoot together since both our stuff is, like, 2000s Dior and it's so big right now". As of this year I'll be working on a lot more shoots.
The collab you did together on your website looks amazing! I love that early 2000s, Nicole Ritchie and Paris Hilton, Simple Life kind of look too. Do you have a favourite fashion era?
Fashion's definitely cyclical but right now it's the 2000s. I remember, probably three or four years ago, everyone was into Moschino. They had heaps of those printed, 90s high waisted jeans, with really crazy prints. Now those people have moved on and they're buying Dior monograms. Fendi and Zucca prints are super in too. Who knows, in three or four years it'll be something else.
If you had to take a guess, what do you think it'll be?
In terms of vintage, I'm on the lookout for Christophe Decarnin Balmain circa 2009. I'd like to find one of those military jackets with exaggerated shoulders and a dress from that period. I'm keen on the webby knits by Rodarte circa 2008. And Balenciaga Spring 2008 dresses. The rock chick look, in an off-duty model sort of way, could be the next thing. Right now, people are into an ironic, flashy trashy look, which I love, but I think people might look for something a bit cooler soon. I'm already seeing the beginnings of it – girls sporting shaggy mullets on the streets of Melbourne.
How do you think social media has impacted the way fashion is communicated?
Ideas get proliferated so quickly now. I'm obsessed with inspo accounts and I'll watch an account like @virgomood post something and soon enough, they'll get reposted by a huge brand or even a celebrity. This image then hits the public consciousness and impacts designers. For example, around a year ago people were going crazy for Cher in Bob Mackie. Then mid last year Kim Kardashian posted Cher pics on Instagram and did a Cher inspired shoot. Now vintage Cher is big. Social media also makes brands take accountability. I'm so into @diet_prada and watching how quickly things move, an idea, a concept, or trend. Things can spread like wildfire. I love how she catches so many dodgy designers out.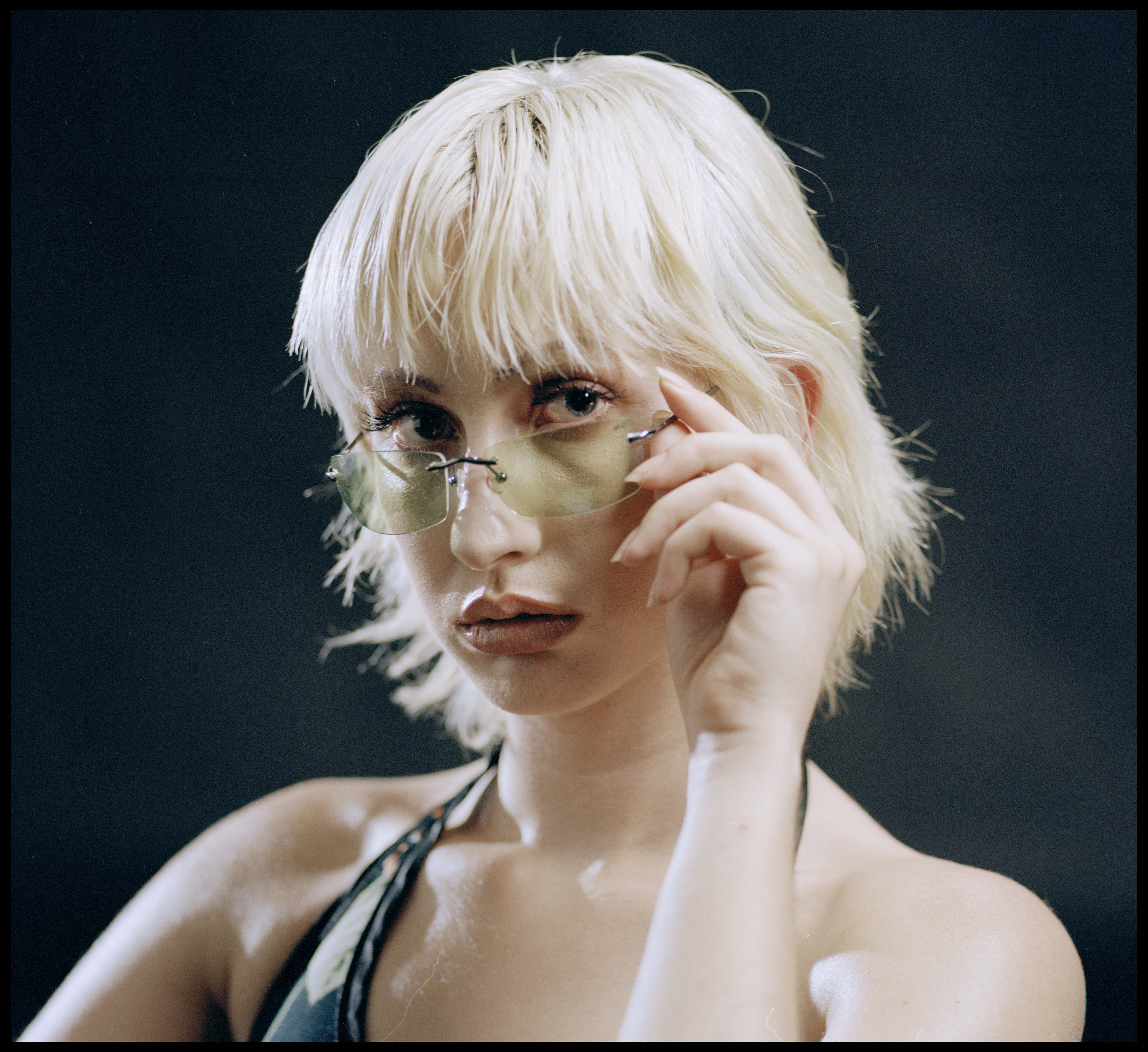 What inspires you and IRVRSBL?
The clothes alone inspire me. I started off as an early adopter of eBay. I was around 13 at the time and Paypal didn't exist, you paid through money orders at the post office! It was back when Nasty Gal was on eBay and I was really into that and buying clothes online. Obviously, I've moved on to liking different stuff, it used to be all about boho.
It's an evolution...
Yeah! I also run Holy Grail Vintage and my eBay is still going!
Why the spin-off? Is it a different kind of customer?
My old housemates introduced me to streetwear and Lo-Life culture, and I was fascinated by how obsessed and dedicated that niche is. Holy Grail is an opportunity for me to explore subcultures and it's doing really well. The customer base is younger and more street style than my IRVRSBL customers but equally as obsessed. I did a popup a few months ago and the demand for vintage streetwear in Melbourne is insane, we had a line all the way down the street. I'm working on a bi-monthly streetwear popup event with my friend Bonnie, who runs 91 Vintage. The next one will be happening late February. I'm also working on a t-shirt line for the brand which will allow me to draw inspiration from all the vintage I have and make something new and special.
Do you have a favourite era amongst in your IRVRSBL collection?
Definitely Galliano era Dior. I love his theatricality and the romanticism of the era. So far, I've had my hands on a couple really amazing dresses!
What about a favourite collection? I looked at your Pinterest and thought woah, this is some serious categorisation.
I think it'd be Dolce and Gabbana 2001. I've got the picture on my Instagram of Alek Wek wearing these really skinny sunglasses and a minimal black dress. And I just thought that was really cool because it's so in right now. I know Poppy Lissman just did sunglasses like them and it's awesome to see something come back. Every time I post a pic from that runway show that does quite well.
Who would you love to collaborate with in the future?
I've got a massive list but there's a photographer I love called @aleia on Instagram. She does these amazing tiny still-life miniatures and I'm really drawn to that.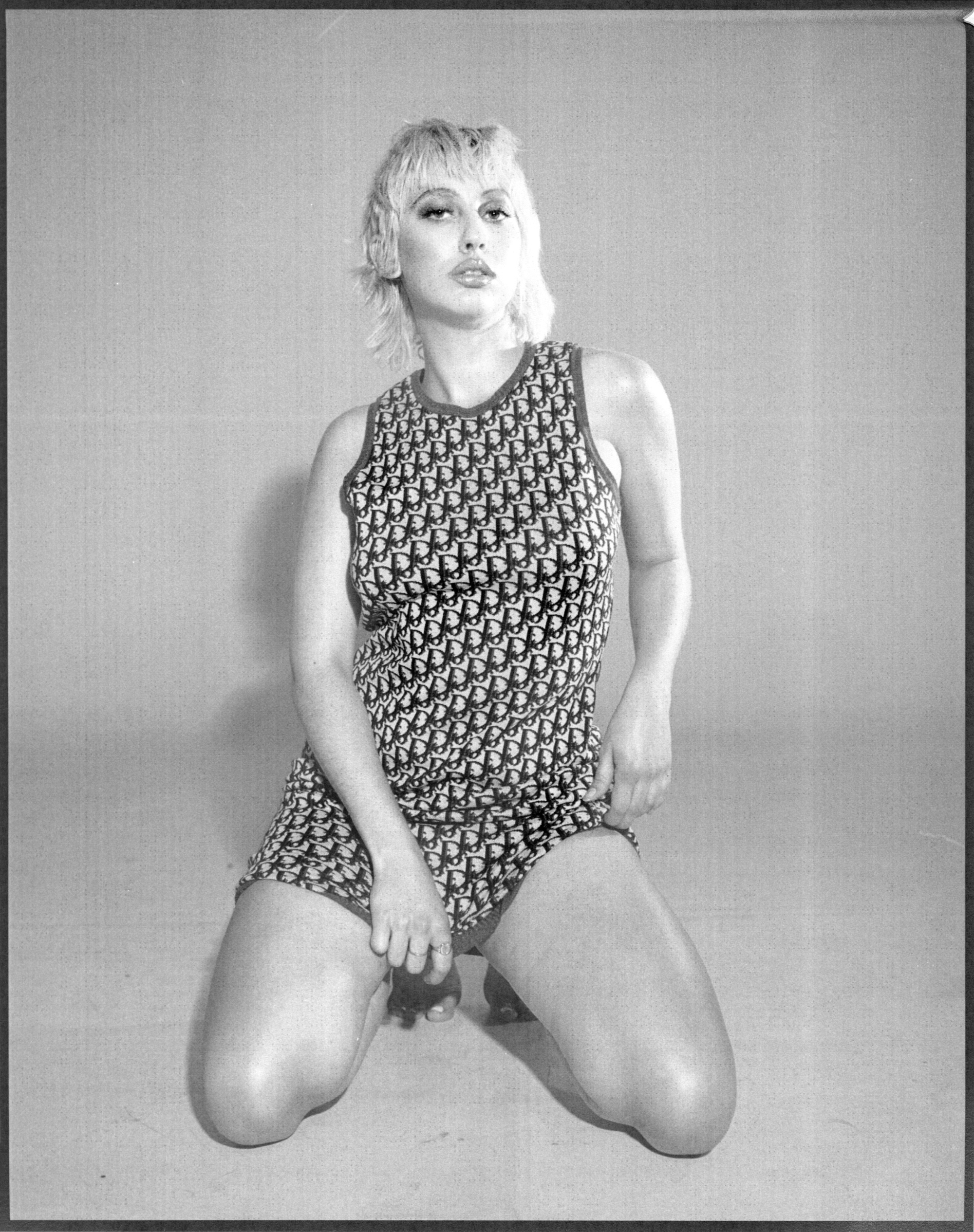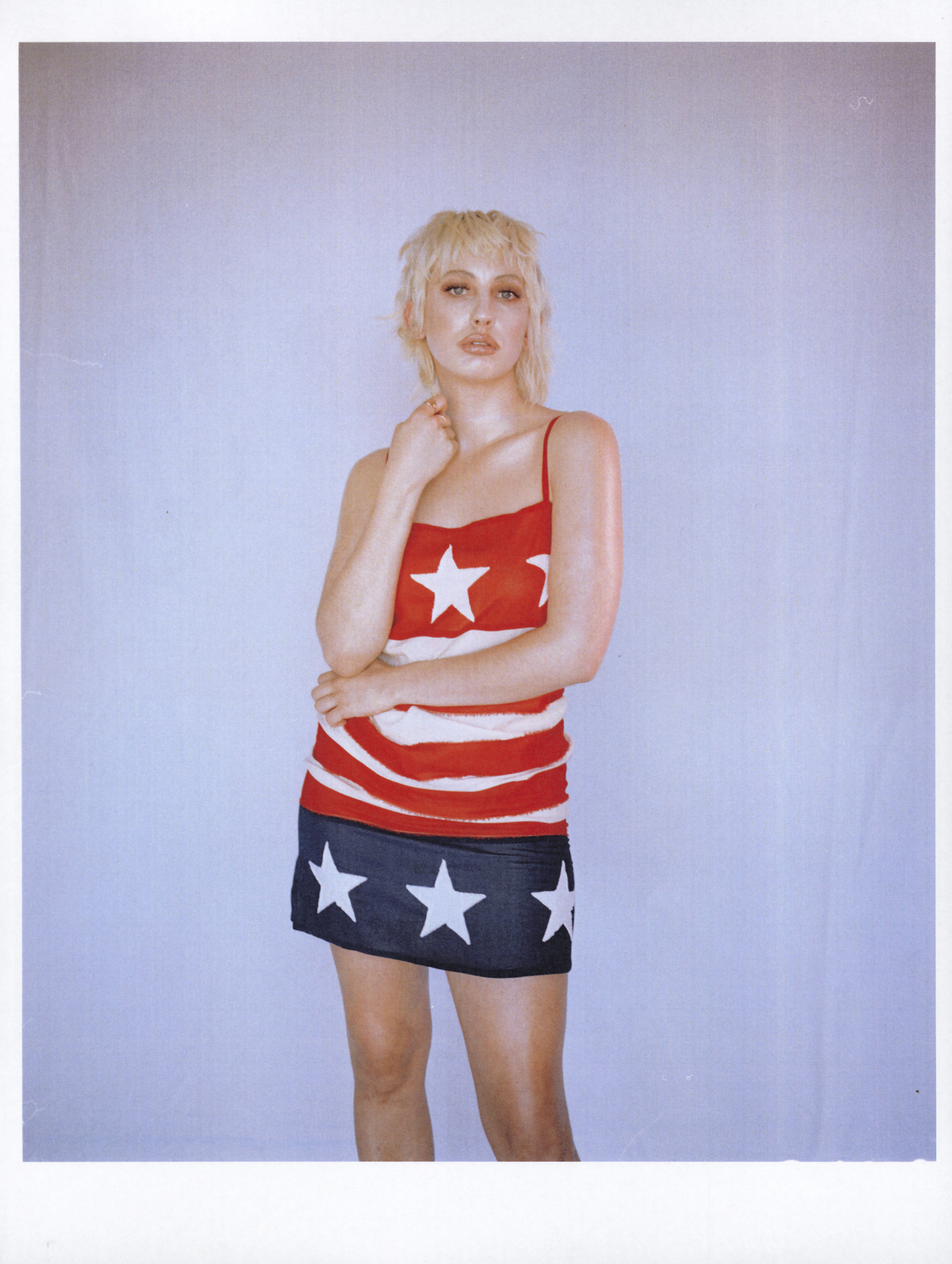 Credits
---
Photographer Joshua Bentley
Grooming Isobel Claire
Model Angel Robertson
Styling Kurt Johnson
Shoes thank you to Storeroom Vintage and The Pull