watch the trailer for season two of the handmaid's tale
Apparently it's "darker" than the first. Erm, how?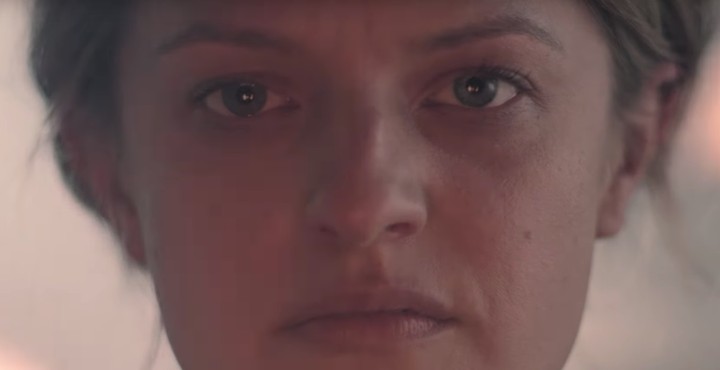 Good news and bad news. Good: riveting, terrifying show The Handmaid's Tale -- based on the Margaret Atwood novel of the same name -- will be returning 25 April, exactly 100 days away. Bad news: it promises to be even "darker" than the first season, which -- a quick refresher -- was about a dystopian world under a totalitarianism regime in which women are rendered completely subservient to men and are entirely stripped of all rights. So basically, take the most horrendous world you can imagine, then make it more horrendous, then you'll still probably underestimate how bleak Season Two will be.
Talking at the Television Critics Association press tour, Elisabeth Moss (who plays the main character, handmaid Offred) and showrunner Bruce Miller gave some insights into the upcoming season, which picks up where season one left us clinging to the end of a mile high cliff by a pinky finger. SPOILERS BELOW.
With last season ending with the pregnancy of Offred, Variety reports that Moss says of Season Two, "So much of this season is about motherhood. We've talked a lot about the impending birth of the child that's growing inside of her as a bit of a ticking time bomb." Know what else is a ticking time bomb? Our heart every time we watch an episode.
Other points of note -- actress Marisa Tomei will guest appear, the show will venture to highly polluted parts of the States called the "colonies," and the theme of women rising up in resistance to sexist authoritarianism regimes "had a big influence on the first season and will have big influence on second season," Miller said. How relevant.
This article originally appeared on i-D UK.