john alexander skelton's new fashion film is about the power of protest
We premiere a new film from the designer, ahead of his menswear show tomorrow.
Courtesy of Ryan Skelton
The world John Alexander Skelton is creating is one unlike any other in the fashion industry right now. It's steeped in history; in northern England's radical past; the country's folklore and obscure rituals; the noble traditions of the textile and manufacturing industries and the communities who sprung up around them. His themes find fashion form through deep research, and the clothes come handcrafted, sustainable, slow. It's one-of-a-kind fashion, made with love and respect.
Ahead of the showing of his autumn/winter 18 collection this Friday, we're premiering his latest film, a collaboration with director Saskia Dixie that brings his last collection to life. "Fashion film is about doing something a picture, or a show, can't do," he begins. "It's about conveying a different mood. The movement, the sound, the process. It's all these intangible things."
Collection III, which was shown at Alexander McQueen's Sarabande Foundation last June, took as its jumping off point the Peterloo Massacre of 1819, when a crowd of 60,000 protesters, demanding reform of corrupt parliament, were mown down by cavalry, killing 15 and injuring over 600 people. "From that the research became about the politics of the garment workers and the textile industry in the north of England, who led the protests. The film tells that story -- even if it's not in a very direct way -- the story is the heart of the collection."
"The casting is a large part of that, which me and my brother do," John continues. "No one looks like a model per se, it was important to show these people as the characters of Peterloo. It needed to feel as real as possible, to feel what these people might have looked like." To do justice to the protesters' roots in the garment industry of the north east, the textiles were the most important elements; with John designing every fabric in the collection. Working with weavers, making everything by hand, travelling to Scotland to resurrect a tartan made especially for Chartist leader Fergus O'Connor. Everything John does has his loved, human feel. "You need to be able to see the textiles, feel the textiles, hopefully the film captures the texture." Not that it's simply academic, historical research -- everything finds contemporary parallels. "It has to have that relevance to the world we're living in, otherwise what's the point in citing it as a reference? Peterloo was about what happens when the masses are ignored, when they don't get a vote, or a say in society; but there's a lot of links between that and what happened with Brexit, in the importance of having a voice, of political expression. The importance of protest and freedom of speech."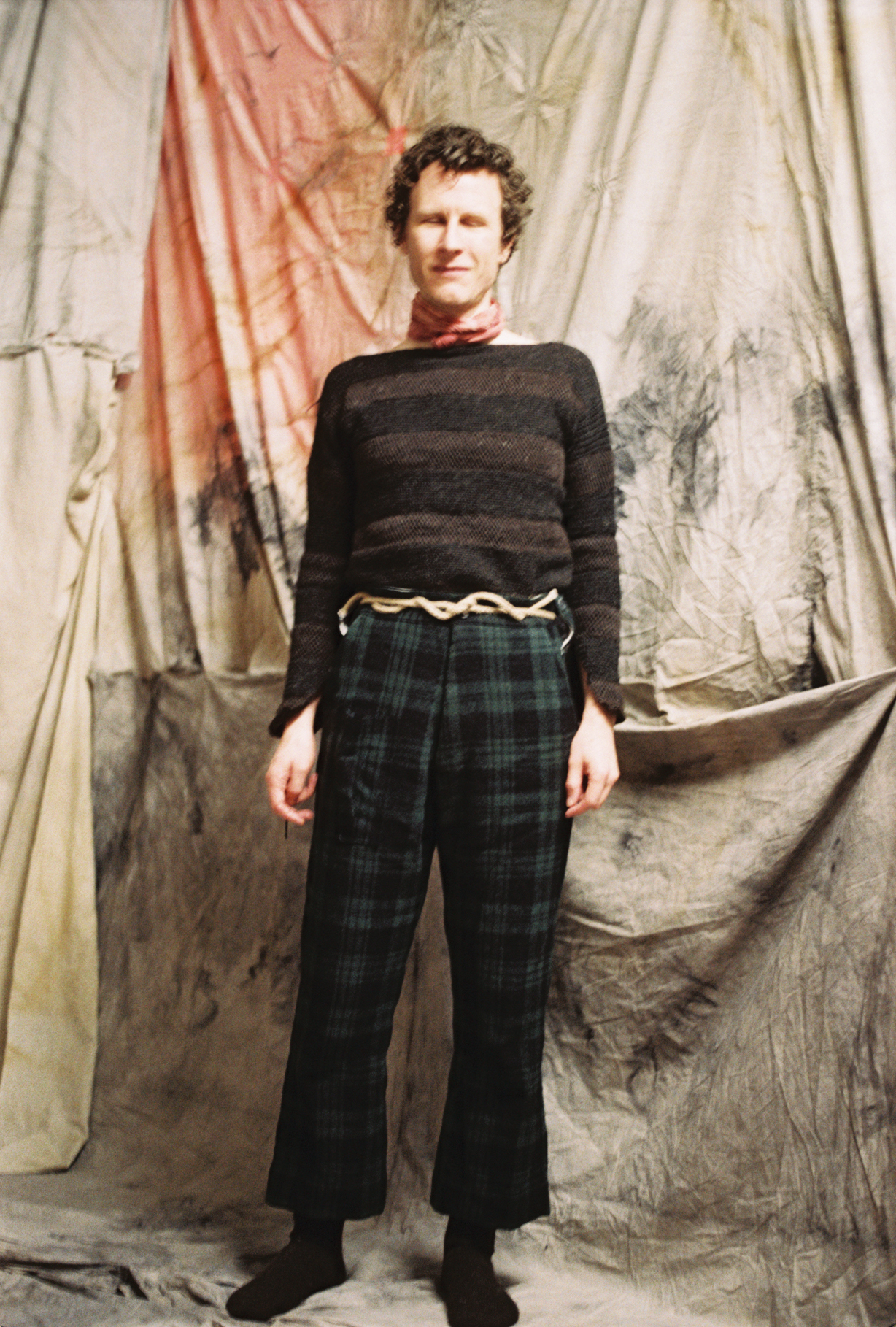 Film Credits
---
By Saskia Dixie and Oscar Foster-Kane
Casting Ryan Skelton
Shot at Sarabande Foundation
Hats in collaboration with Stephen Jones