Telfar Clemens, Ari Marcopoulos, Babak Radboy, and South African musical duo FAKA convene to discuss the designer's radical approach to American fashion.
|
19 November 2018, 8:00am
This article originally appeared in i-D's The Superstar Issue, no. 354, Winter 2018

Telfar Clemens might be the recent darling of the fashion establishment, but he's been hustling for over a decade now, outfitting New Yorkers from Lower East Side galleries to LeFrak City. "It's about pushing yourself to be the best in your own eyes," Telfar says with genuine gratitude for his belated recognition. "It's great that people are recognizing what we do and appreciating it." Winning the CFDA/Vogue Fashion Fund last year, has allowed him to push his brand to the next level and put key pieces back into production, such as the Shopping Bag. The utilitarian tote, featuring a raised Telfar logo and secret compartment, has become New York's refreshingly democratic "It bag."
Telfar's spring/summer 19 show was the perfect encapsulation of his street-focused underdog vision. The windswept helipad, where a motley horde of fans and editors assembled around a chain-link fence, was partly chosen for its proximity to the Queensboro Bridge Telfar crosses daily on his trip from his home in LeFrak City to his studio in Manhattan. South African duo FAKA signaled show-time with a fierce drum performance that meshed beautifully with the thunderous rain. The mood was ominous, uplifting, and slightly hilarious — people sheltering strangers with umbrellas and throwing lighters to kids fumbling to spark contraband spliffs. "That evening was really special," says Desire Marea, one half of FAKA along with BFF Fela Gucci, over the phone from back home in Johannesburg. "The rain, in our culture, is its own entity, so the gods were there."
"The energy of that show, I don't think it was like anything I had felt," adds Babak Radboy, Telfar's longtime friend and creative director. "It had this feeling of an emergency, of a catastrophe. It was a really high-energy show — dark, but also extremely bright. If it was a sunny day it would have just been an outside concert."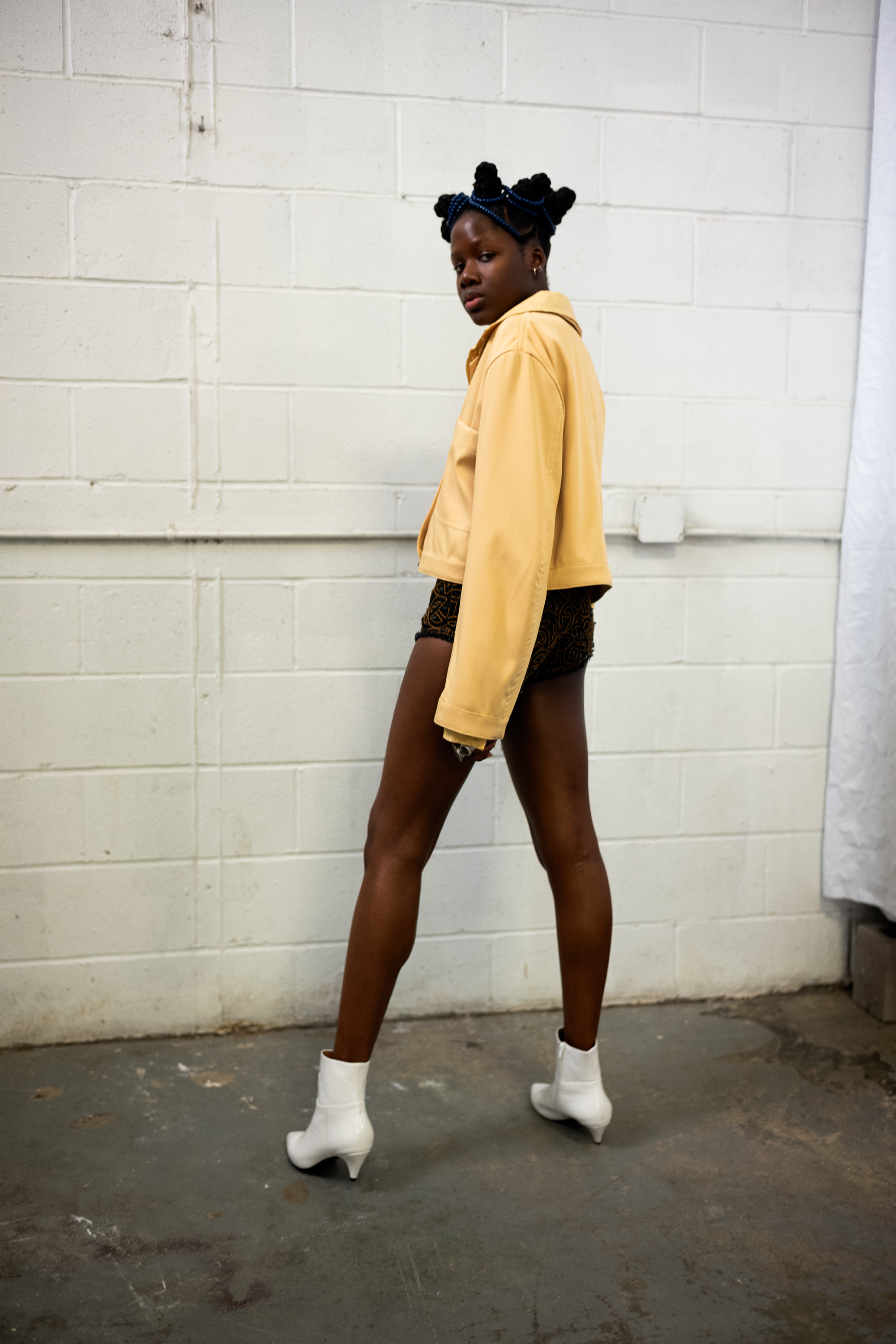 Concerts have become Telfar's preferred way to present collections, and this one functioned as the third stop on his "Telfar World Tour." FAKA held together a sonic canvas that was filled out by Ian Isiah, Moses Sumney, Selah Marley, Austin Williamson, Butch Dawson, Hirakish, and Oyinda. Many of the collaborators, impressively, were strangers until that very afternoon on the rain-lashed helipad. "Ian was kind of like the mother of the group — getting all the musicians comfortable with the concept so that they weren't even thinking about it," Babak laughs. "We just started singing Papa Was a Rolling Stone. We would just randomly start singing something and that was the right track."
Photographer Ari Marcopoulos, now very much part of Telfar's New York narrative, was the self-described clown of the group. "C-L-O-W-N," he spells out with a chuckle. "We're the same people, we're making things, and we had immediate love for each other. We all know that we're in this space that was created by Babak and Telfar, and they invited us in, so we all know that it's a safe space to be in. That comes through in the creation of the performance and the clothes."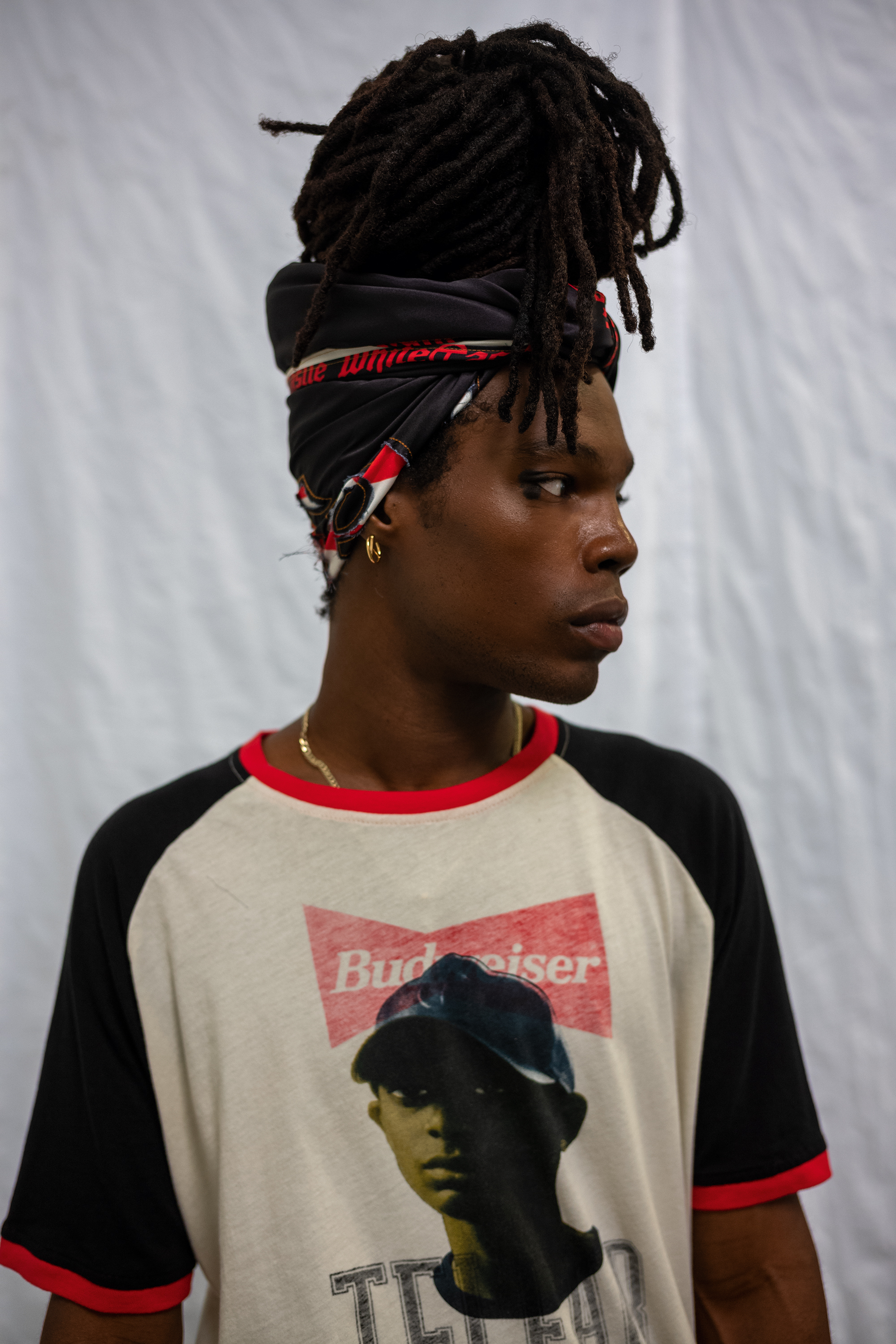 The first of these fashion performances was January's Nude at Milan's Spazio Maiocci. This is where Telfar first experienced FAKA's "mind-blowing" magic live, after connecting with the duo through Instagram. A few months later the newly minted mates took over London's Serpentine Gallery for a second performance, titled NOT FOR YOU, FOR EVERYONE. But music and performance have always been integral to the Telfar brand. Like clothing, they're collectively owned and incredibly human. "Fashion is this thing based on style, that everybody has, but then it gets turned into a commodity," Babak says. "Music is the same thing – it's like this human thing that we all feel, but we experience it as this object of branding."
Telfar's spring/summer 19 show was dedicated to something else that should be for everyone: the United States itself. "Nice landscape, good arable land, and plenty of shelter to go around," Telfar wrote in the show notes. Denim and sweatpant bottoms were paired with dress shirts in what he called an "immigrant palette" of red, white, and blue. T-shirts featuring last season's lookbook imagery had been slashed and stamped with symbols of vintage Americana: flags, eagles, horses, and the Budweiser logo.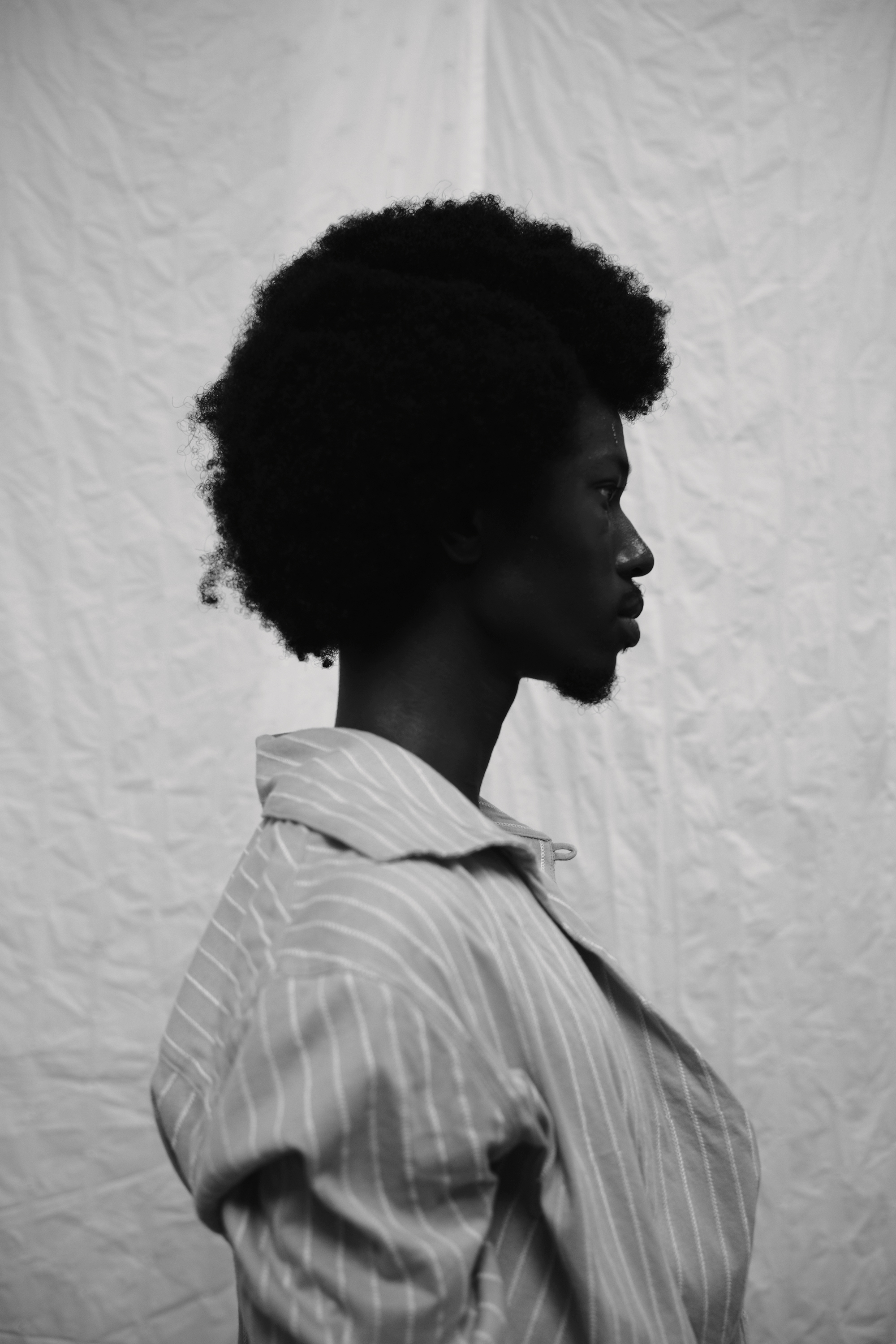 There was something quite moving about watching this show with the Statue of Liberty looking on in the distance. True patriotism, after all, doesn't mean blinding oneself to America's failings. The show was dedicated to Therese Patricia Okoumou, the true American hero who climbed the base of The Statue of Liberty on July 4th to protest the Trump administration's immigration policies. "Yes! Yes!" Babak yells excitedly when I bring this up. "We dedicated this to her. It was an image that really struck us perfectly, it was a metaphor, and a performance, and it's just exactly the feeling that we feel right now."
Of course, that doesn't make Telfar's fashion purely a political statement. He's simply stating a reality that exists. "Our politics are completely material," Telfar stresses. "An American flag on a Telfar shirt is not an American flag on a Ralph Lauren shirt. We don't turn it upside down or light it on fire. There's nothing overtly political about that image in a formal sense." It is, Babak adds, about "owning your Americanness."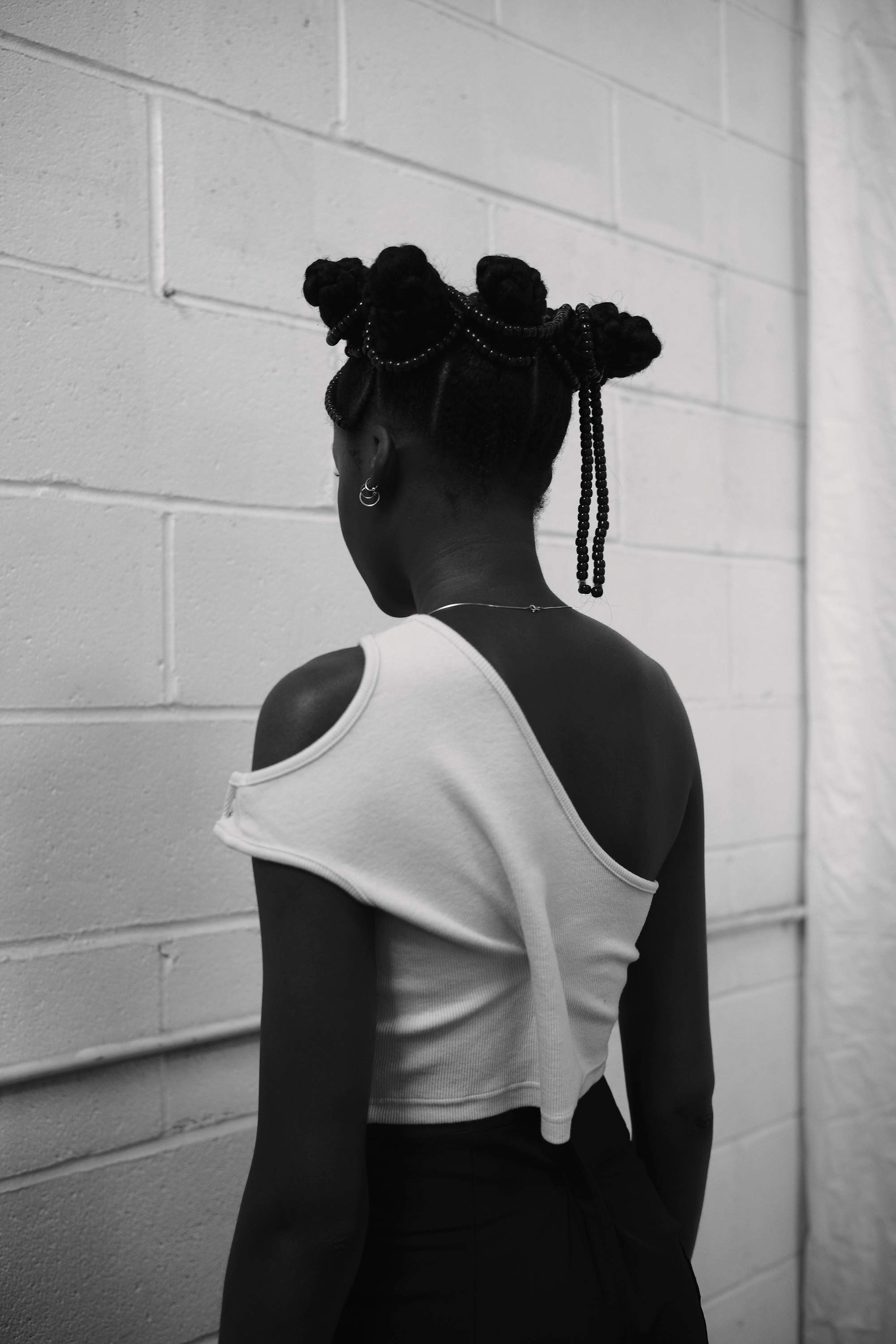 'For everyone' is the Telfar family motto, and in the Telfar family, how Americanness looks is different for everyone — from the queer Liberian-American designer himself, who started a 100% genderless label back in 2004, to the creative director born in Tehran right after the revolution, to the Netherlands-born photographer who worked in Warhol's Factory in the 80s before turning his lens on New York's skate parks; Ari Marcopoulos is the last person to romanticize the city's past.
"New York is always interesting," he says emphatically. "For me, being alive is particularly interesting." By the time we're speaking, it's two weeks after Telfar's spring/summer 19 show, and a perfect September morning. "I can tell you," he continues, "right now – we had three weeks of super humid weather, and it's a beautiful day, and there are leaves on the ground, and I'm going to go to Fort Greene Park, and go in the basketball court, and take some pictures, then I'm going to go to the book fair, then maybe later link up with Babak and his boy Malcolm and hit the park. And I slept well last night — that was also good."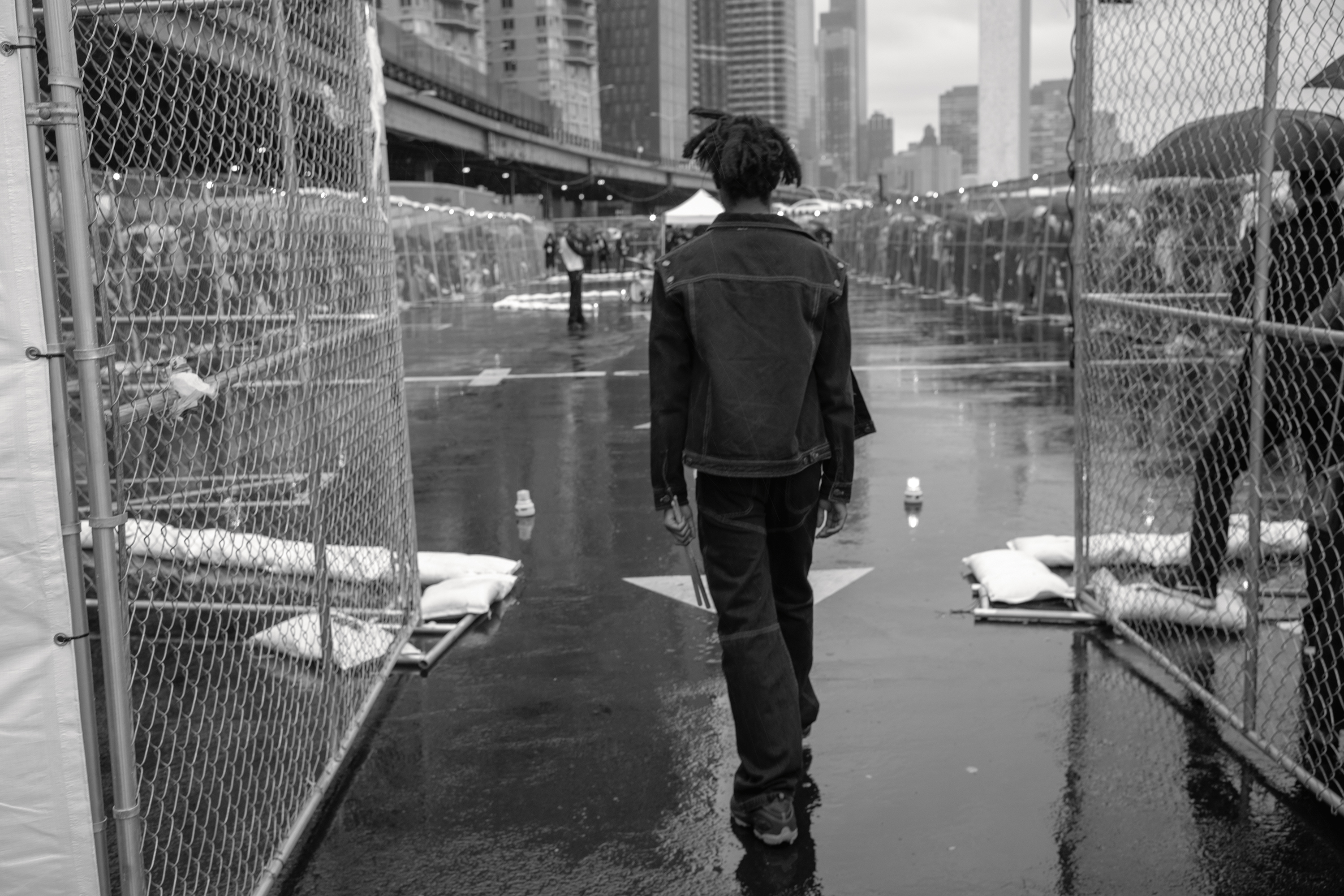 So where's next on the Telfar World Tour? "We'd love to do a show in South Africa. It's obvious," Telfar says enthusiastically. "I think that my curiosity might lead me to Johannesburg to visit those guys there, and see what their world is all about, and where they're making change," Ari agrees. "That's the only reason – not the only reason, but one of the big reasons that I take photographs. It's kind of an excuse to be part of something."
South Africa's clothing industry might be more threadbare than New York's, London's, or Milan's, but Telfar is becoming a favorite of the only people who matter to him — kids hanging out on Joburg's streets and in underground queer nightclubs. "It's so interesting to see Johannesburg become fans of Telfar," Desire says. "Just like other major mainstream American brands that have come here. It's weird — right now, everyone is talking about Telfar."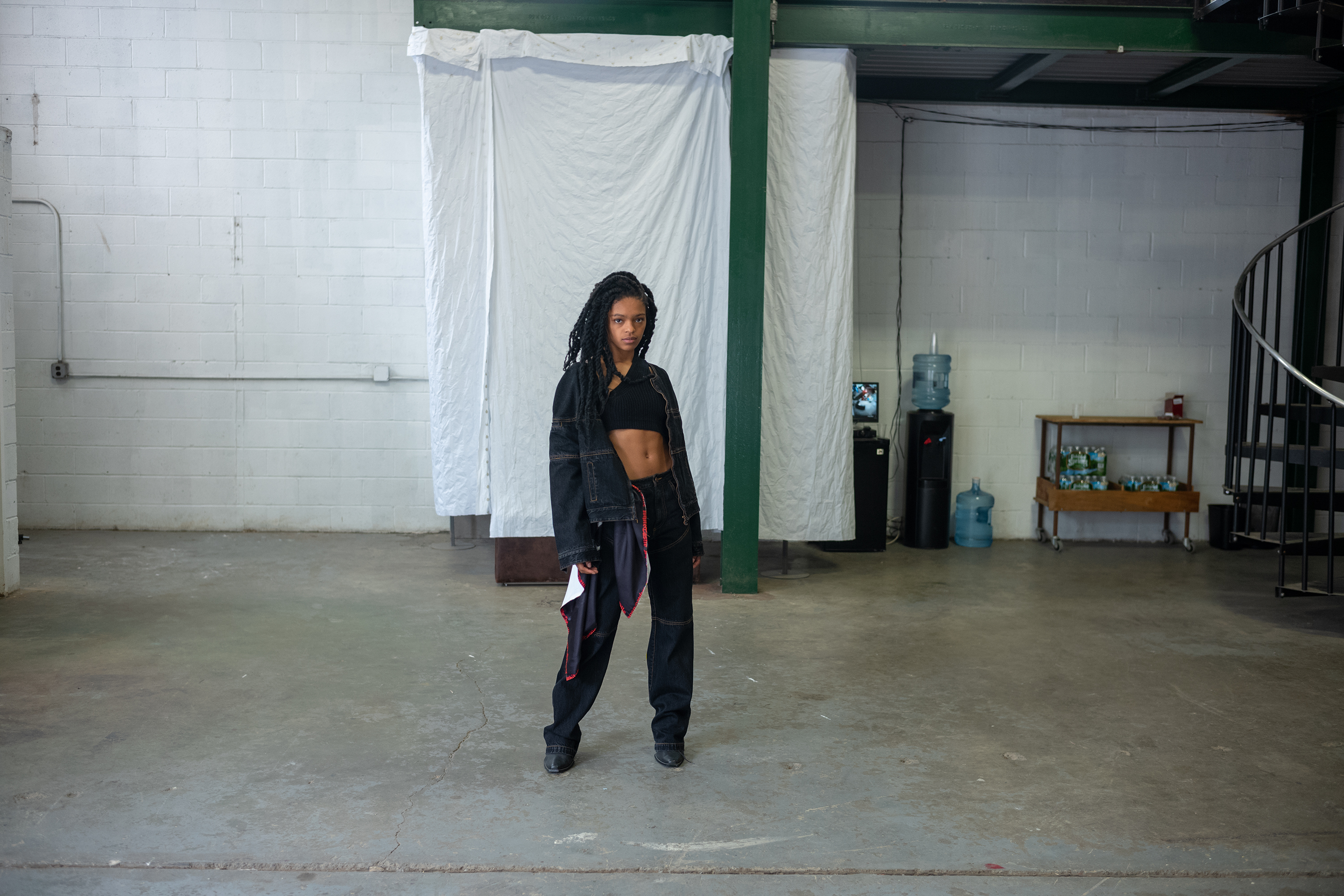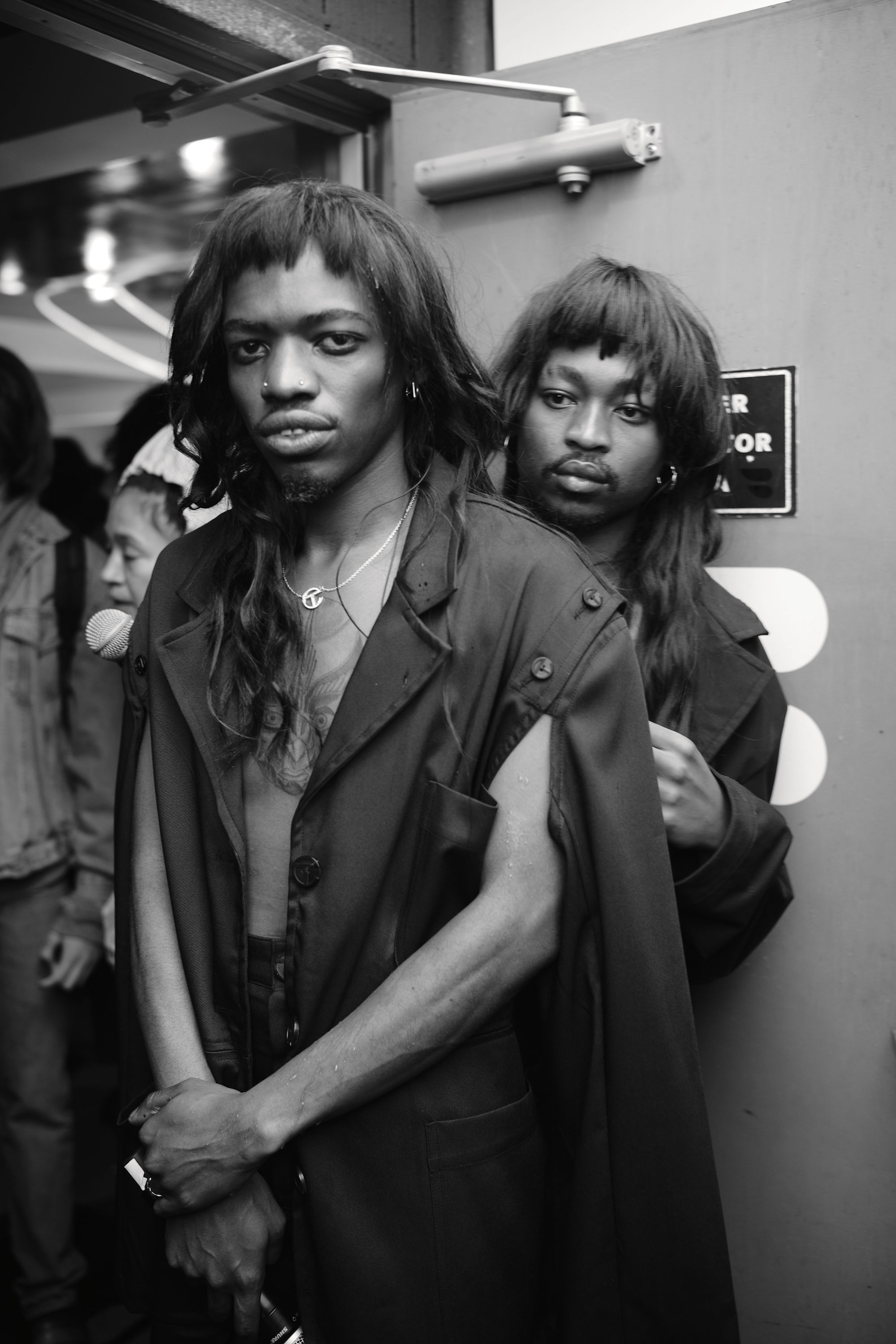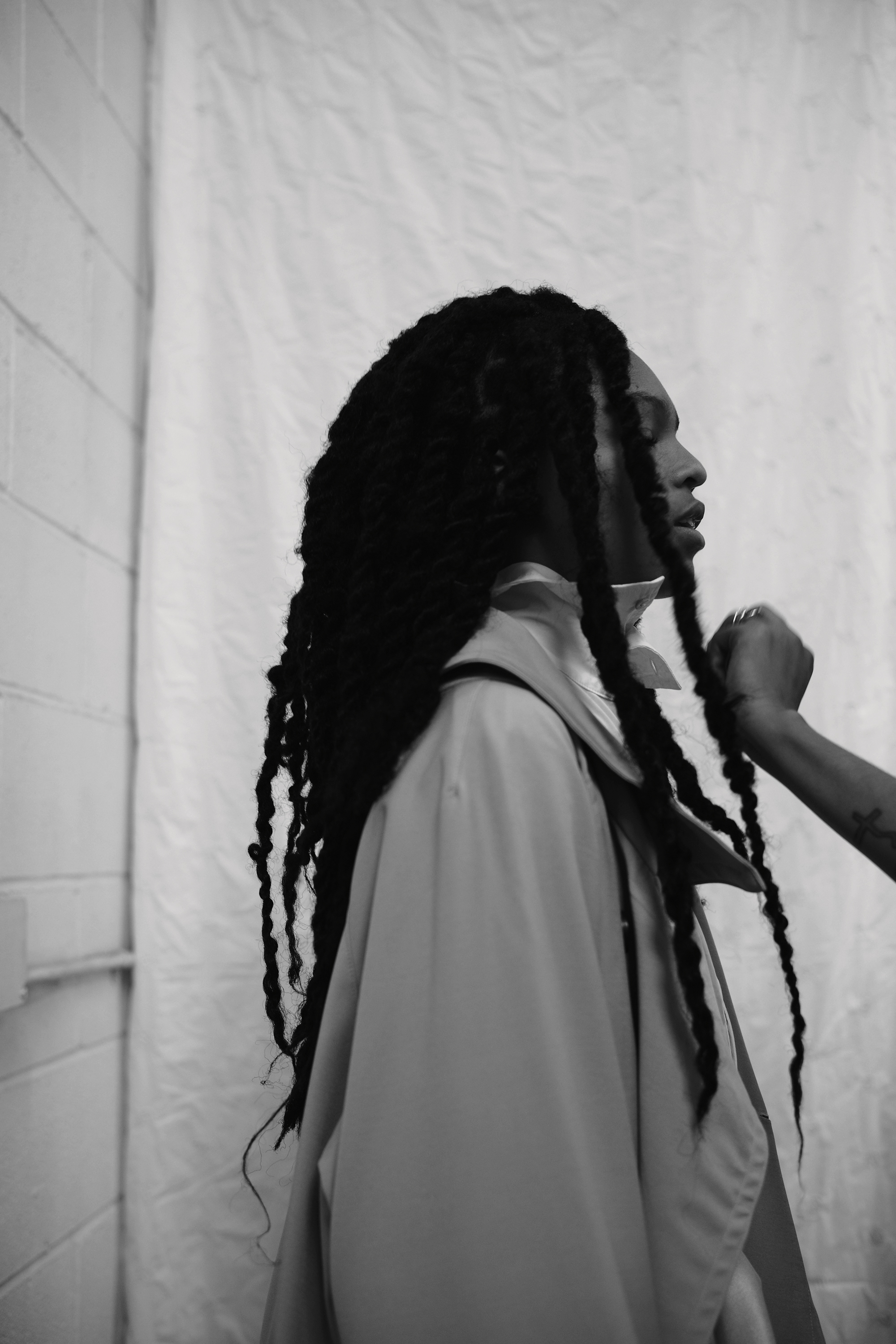 Credits
---
Photography Ari Marcopoulos
Models LZ Granderson. Selah Marley. Desire Marea. Fela Gucci. Oyinda. Eric Ellison. Austin Williamson.
All clothing Telfar spring/summer 19.
This article originally appeared on i-D UK.