'the handmaid's tale' is finally getting a sequel
It's called 'The Testaments'.
|
28 November 2018, 5:53pm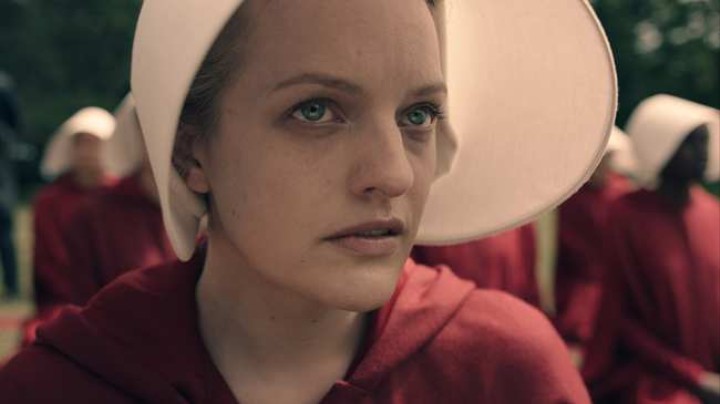 It seems that references to Margaret Atwood's dystopian novel, The Handmaid's Tale, released in 1985, are becoming more and more common – from Vaquera's runway tribute to Melania Trump's choice Christmas decor. Last year, pro-choice activists in Texas donned the emblematic red robes to protest the State's attack on abortion rights, before Hulu's TV adaptation starring Elizabeth Moss even hit the screens. In fact, ever since Trump's election, Atwood's "speculative fiction" feels more realistic than ever and the bestselling author reflected on this new meaning in an op-ed for the New York Times. It's not totally out of the question that the trending visceral horror we're seeing on screen, may be a sign of the times.
But is it the show's wild success or the current political climate that has inspired Atwood to begin writing a much-needed sequel to The Handmaid's Tale? Either way, we're ecstatic. So far, we know that it will be called The Testaments and that it takes place 15 years after the original story's end. It will also be narrated by three female characters. While it's still a long way off, we can expect the sequel in September 2019. In the meantime, you can plan to watch the show's third season. Since season 2 introduced new storylines outside of the novel, it's safe to say there won't be any spoilers.