morrissey is back with six new songs
And, because it's Morrissey, some choice words on UKIP.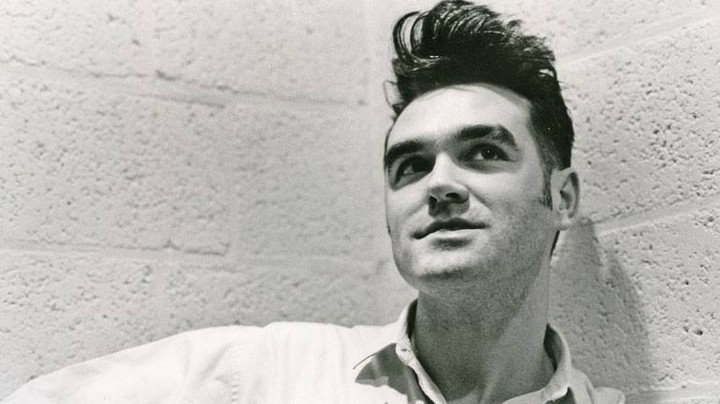 Immagine via Facebook
This article was originally published by i-D UK.
Morrissey is back, not with a bang, but with a "jaunty but morose" BBC live set with Lauren Laverne, which kind of makes sense because, well, it is Morrissey after all.
Yesterday he debuted seven songs from his upcoming album, Low in High School, his first release since 2014, to kick off this year's BBC 6's Music Live sessions. The result was an outpouring of cautionary tales on politics (his controversial Brexit views are obviously alluded to), life, the news, and generally the state of the world ("Stop watching the news", Morrissey croons, "because the news contrives to frighten you, to make you feel small and alone").
After performing the already-released lead single "Spent the Day in Bed," the crowd got to enjoy upcoming tracks "Jacky's Only Happy When She's Up On the Stage," "My Love I'd Do Anything For You," "All the Young People Must Fall in Love," "When You Open Your Legs," "Home Is a Question Mark," and "Wish You Lonely." And because this is post-Smiths dodgy political pundit-era Morrissey, there were some political speeches too. "I was very surprised the other day, it was very interesting for me to see Anne Marie Waters become the head of UKIP," he mused to a silent crowd. "Oh no, sorry, she didn't, the voting was rigged. I forgot."
He added: "You didn't get it, did you? You obviously don't read the news."
But a wise man once told me the news contrives to frighten you and make you feel small and alone.
Listen to Morrissey's full set here.