supreme's new brooklyn store features a giant skate bowl
The brand is officially moving off the L train.
Images courtesy of Supreme.
Supreme can't keep anything secret from the superfans. Following rumors that the cult streetwear brand was opening a massive new store in Brooklyn, Supreme has confirmed that it now owns about half of Williamsburg's Grand Street. Well maybe not quite, but the 3,000 square foot space is big enough to house a full skate bowl inside while retaining its airy industrial vibe. It will also feature more standard Supreme fare such as Mark Gonzales artwork and a wall of decks.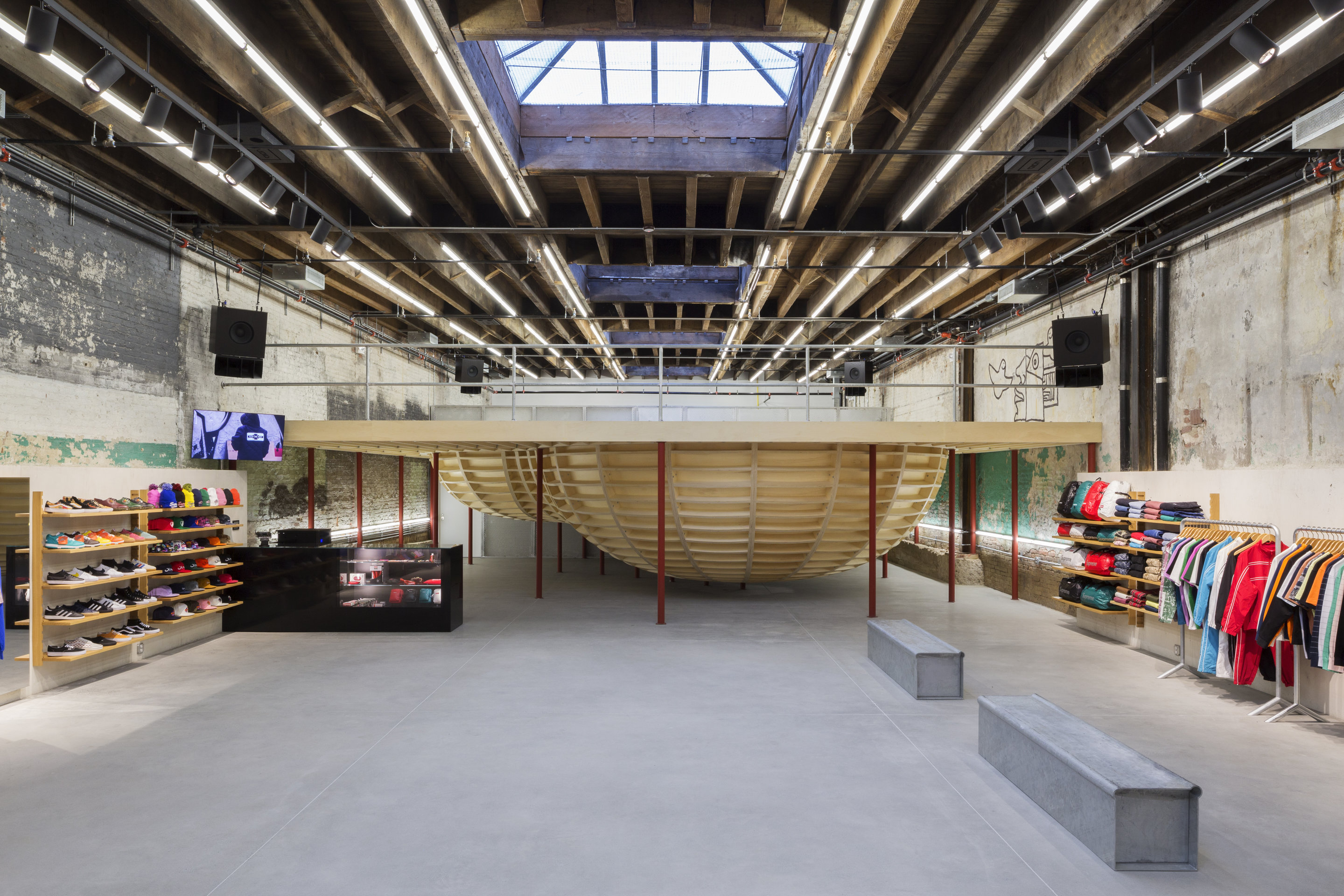 The new real estate will be welcome news for outer-borough hypebeasts and those who frequent Supreme's existing Soho store. Apparently the brand was basically forced to open a second location after the original one became so insanely popular that it was deemed a public safety hazard. Look, we want Supreme-branded chopsticks as much as the next person, but even those Obama hoodies aren't worth risking serious physical injury to cop.
'Premeheads even correctly guessed the manager of the Brooklyn outpost. It's O.G. New York pro skater Jefferson Pang, an appointment teased by Supreme yesterday in a 1997 throwback video of Pang skating in Brooklyn. "If you fall down," warns an anxious bystander, "you will be sorry for all your life!" Luckily, it doesn't sound like Pang has regrets. "In 1994 I was blessed to walk into the doors of Supreme on Lafayette on the grand opening day and met the founder and creator of this incredible brand and movement," he wrote back on his own Instagram. "20+ years later I'm proud to be at the helm of their newest location in my home borough of Brooklyn! Don't get it twisted, I've been here since the 70s."
Supreme Brooklyn opens this Thursday, October 5 at 152 Grand Street.