eileen myles on their love for shitty t-shirts
The author shares a tribute to their favorite piece of clothing in an exclusive excerpt from Emily Spivack's new book "Worn in New York."
A female firefighter, a guard at The Met, and one of Andy Warhol's former assistants all share memories of New York in Emily Spivack's book Worn in New York. Each of these stories is told through clothing — a uniform, a tie, and a glorious green Vivienne Westwood tank top, respectively. Also among the 68 contributors are Lena Dunham, Fab 5 Freddy, Genesis Breyer P-Orridge, and JD Samson. The stories are funny, personal, sometimes moving tributes to the transformative power of clothing and the vibrancy of New York. Below, author and icon Eileen Myles describes their lasting relationship with a beaten-up T-shirt they bought at a downtown Banana Republic in the late 90s.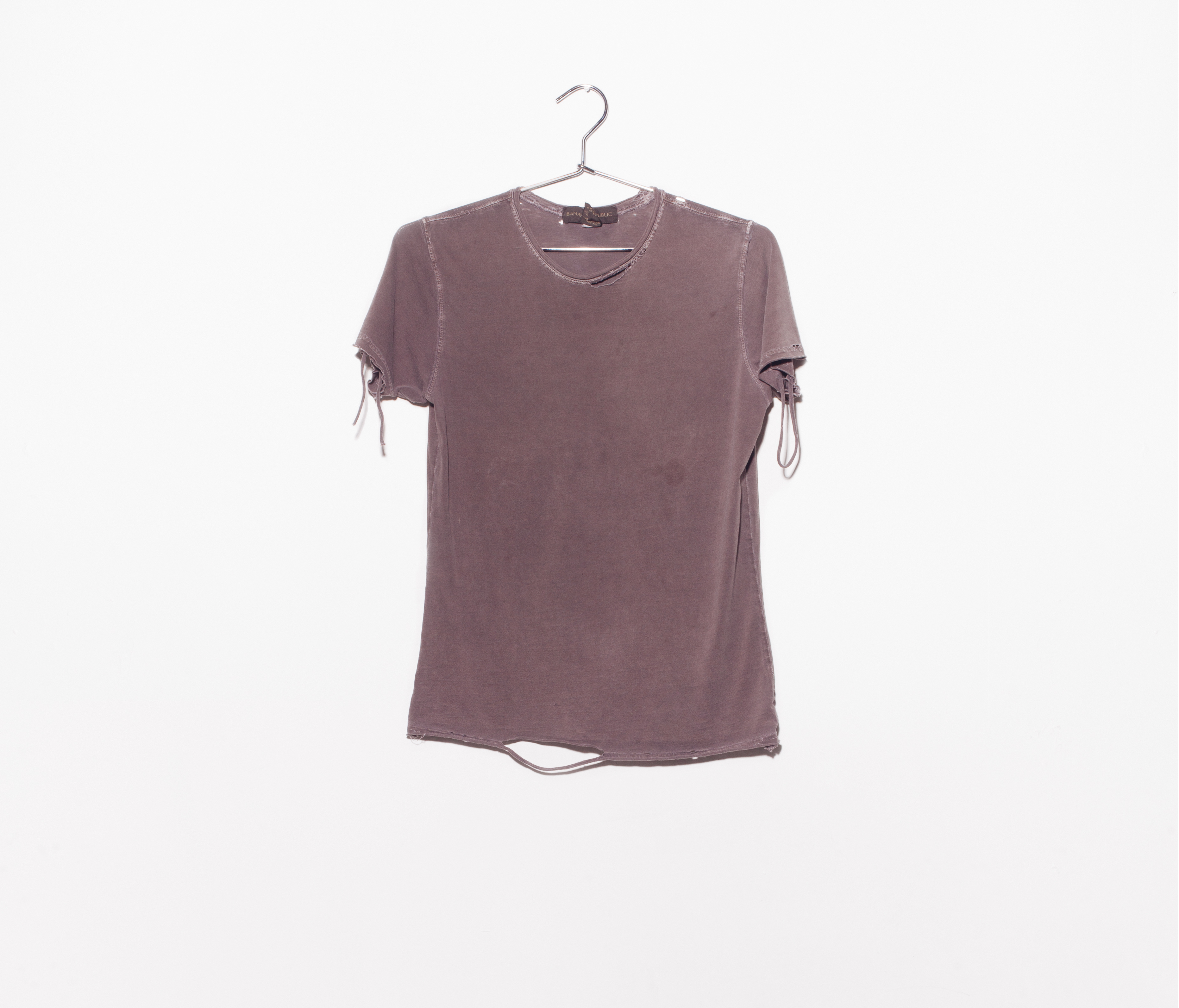 We are all certain kinds of animals, and I'm a particular Irish–Eastern European mutt. The
fawn color of this teeshirt, one of my favorite colors in the world, feels like that animal.
I've owned this teeshirt for seventeen years. I got it at the Banana Republic on
Bleecker Street and Sixth Avenue. I may have been on my way to a date with this particular
girlfriend I had at the time. She was twenty-nine and I was fifty. She introduced me to the
word "hot." I'd never really used it in that way, but the word "hot" is somehow attached
to this teeshirt and to her.
I first met this woman when I had a reading at a bar on the Lower East Side. I was
going through a breakup, so I read a poem that was very sad. It had the refrain "My body
has no friend." I thought if there was ever an ad for a girlfriend it was that moment. But
apparently throughout the reading she was strategizing what she would say to capture me,
so she hadn't even heard what I'd read.
When we began dating, this teeshirt became a feature. When you start dating
someone, there's a stepping up in the buying of new clothes. You look at your clothes and
they're looking old and sad and fucked up. You want to be this new person, so I think it
was in this moment that I bought the teeshirt.
Where you lived and what you did dictated how you dressed—if you went to
ACT UP, to P.S. 122, to the Poetry Project, if you lived in the East Village or Brooklyn—
it was a very particular world in the late 1990s. For me, it was about being as butch as
possible without body modification. Low-rise jeans, big belt, tight teeshirt, sneakers or
boots, and probably a jean jacket.
Now this teeshirt is old and wrecked, so wearing it is a fine line between what's cute
and hot and what's sad and old. I had a conversation about the shirt with Shaun at Seagull
Salon, who cuts my hair. I took off my sweater and asked him if it was still OK to wear. He said, "Girl, I've worn teeshirts so much worse than that. We wear bad teeshirts. That's who
we are." It's a particular we I share with Shaun.
As I'm really feeling my chops at the moment, it's great to wear this shitty teeshirt. It
becomes my own body because, intermittently, you really love it or hate it. An old thing
is like that. You can determine how you feel today by whether you can wear it or not, like, Am I comfortable with myself and my history? Today this shirt is my shitty little apart-
ment in the East Village, it's my old truck, it's a metonym.
Even though it's ragged, it's a piece of authenticating clothing, and I feel strangely
hot. I wear it and I feel like the world is in place. I feel like the right animal at the right
desk in the right house in the project that is my existence. The fact that I was just at the
gym working out in this teeshirt makes me feel like I own this time. I look good and I am
good and things are OK.
— As told to Emily Spivack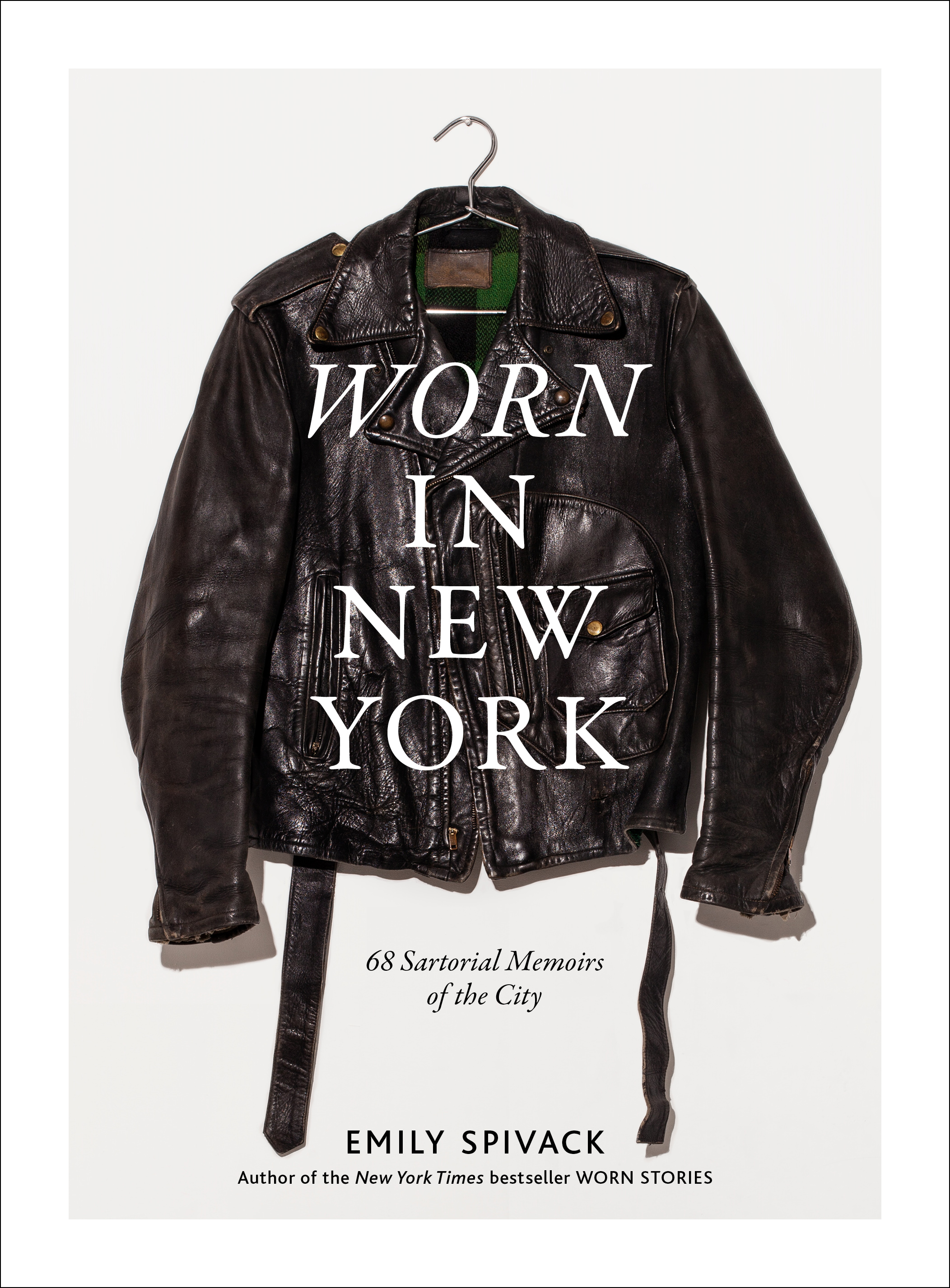 "Worn in New York: 68 Sartorial Memoirs of the City" by Emily Spivack is published by Abrams Image on October 10, 2017.