northern star l devine is one of the brightest in today's pop sky
Stir up teenage memories with a fast-track meet and greet with the Newcastle singer.
|
06 December 2017, 11:03am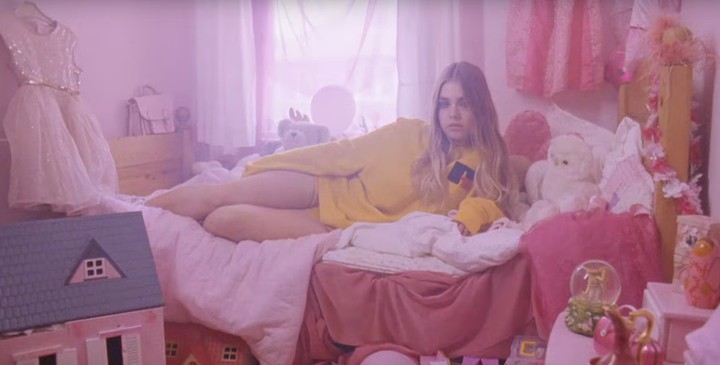 Listening to L Devine's pop-tastic debut Growing Pains EP, you wouldn't guess that she's from the north of England. But when we call her at the LA studio where she's finishing up a writing session, her Geordie accent makes it very obvious. Just one year ago, Liv was living and working in Newcastle, trying to find a space for her pop sound in what she found to be a very indie band-heavy music scene. A couple of weeks ago however, newly signed to Warner, the 20-year-old released a ten minute long visual EP shot in her hometown and directed by Emil Nava, who has previously worked with the likes of Selena Gomez and Rihanna. No big deal. The video is a series of beautiful, saccharine portraits of Liv and her female friends, family and other inspirational women; a celebration of "girl power and growing up!" according to Liv.
The soundtrack? Kicking things off, School Girls is an addictive sugar-infused tune about how the bitchy cool kid types from your class insist on showing up in the real world too. Party on Our Own, meanwhile, is about avoiding big nights out. R&B-infused When the Time's Right makes you move, piano ballad Panic tugs at the heartstrings, and, well, Like You Like That is an adorable crush confessional that also serves as a synthy homage to one of her favourite artists, Robyn. Basically, Liv knows exactly how to write pop bangers, and looks the part. Written for the teenage girl inside all of us, Growing Pains is a story of sex, love, heartache, pubs over clubs, and forever friends. And you know what? We'd go back to our troubled teens just to have Liv soundtrack them. Memorise these 10 fun facts about L Devine.
1. Her life has changed drastically in the past year.
"I've gone from working in a music cafe called Surf Cafe in Newcastle, pulling pints and making coffees, to being in the studio every day in London, doing what I love."
2. The thing she loves most about her Newcastle hometown is the people.
"In hindsight, now being in London, it was a lot quieter. I used to live a five minute walk from the beach and that was amazing I took that for granted so much. And also the people in Newcastle, they're the friendliest people in the world -- everyone wants to talk to you all the time and they're so lovely."
3. She's spent a lot of 2017 in LA and Stockholm, but neither are her fave place.
"I did a trip to Stockholm in the summer for a writing trip, it's an amazing place. I love being in LA but everyone's so happy all the time and there's a lot of hype around everything, especially in sessions. I think I prefer London. I miss the misery of it. It brings me back down to earth. Although, maybe Stockholm is the perfect medium actually."
4. She started young.
"I wrote a song when I was seven years old. I had a band called The Safety Pins with my friend Niall. I used be really into being a punk and I loved the Sex Pistols and The Clash, so I called the band The Safety Pins. We only had one song called Safety Pins Don't Always Clip On. I burnt a lot of CDs and handed them out. I'm trying locate them at the moment actually. I think we've got hold of one."
5. The first single she ever bought was by Wheatus.
"It was Teenage Dirtbag. I used to make my dad listen to it in the car all the time."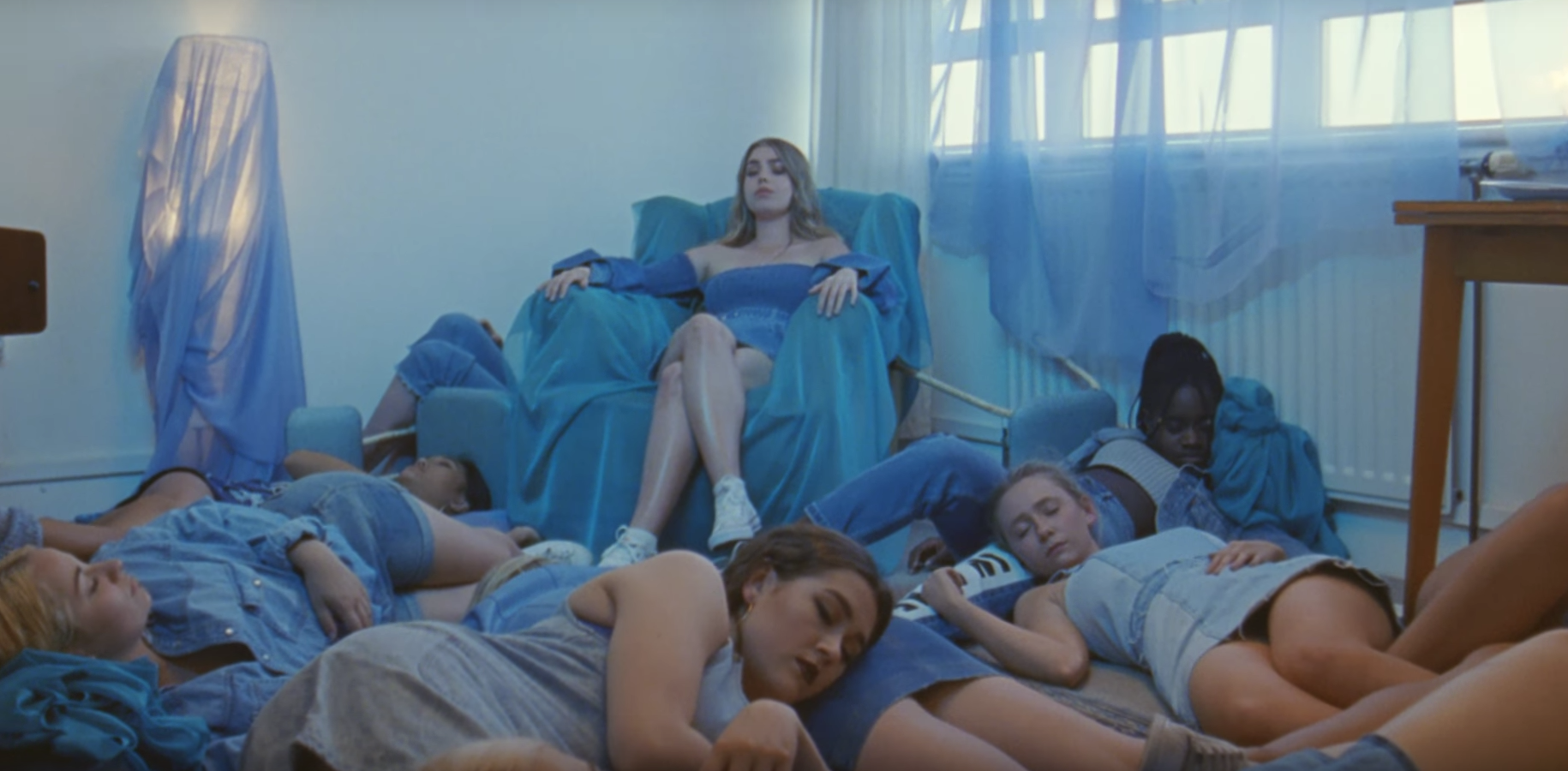 6. The pop people she most admires are...
"Robyn, obviously. And Dua Lipa... she's killing it. They're both strong females for a start and have got fucking sick music. My songwriting hero is Brian Wilson though, and I love all things Beach Boys."
7. But she has one all-time biggest idol: Robyn.
"Her music, man... it makes you feel. I want to really try and do something like that. It feels so melancholic but you can still dance to it."
8. You wouldn't know it from her singing voice, but she has a strong northern accent.
"People are surprised, but everybody loves a northerner so I feel like it's a good thing."
9. She says things with her songs that she's too nervous to say in real life.
"Especially with love songs like, Like You Like That. It's something I could have said to a person but got too nervous so wrote a song about it instead. I'm so bad at confessing feelings and being honest about that stuff, so I'm lucky I get to write about it, to pour it all out."
10. She went to an all-girls school.
"I guess it was weird leaving school and realising; wow, you do actually need to work twice as hard as a female. When I was at school it was drilled into us that girls can do anything and be whoever we want to be. I was so lucky to have that, to the extent that I was kind of naive when I left. It was a good kind of naive though, because it meant I just went straight for my dreams and charged through."