this is what 2018's take on noughties r&b sounds like
East London's Jvck James is making sunny tunes for this sunny(ish) weather.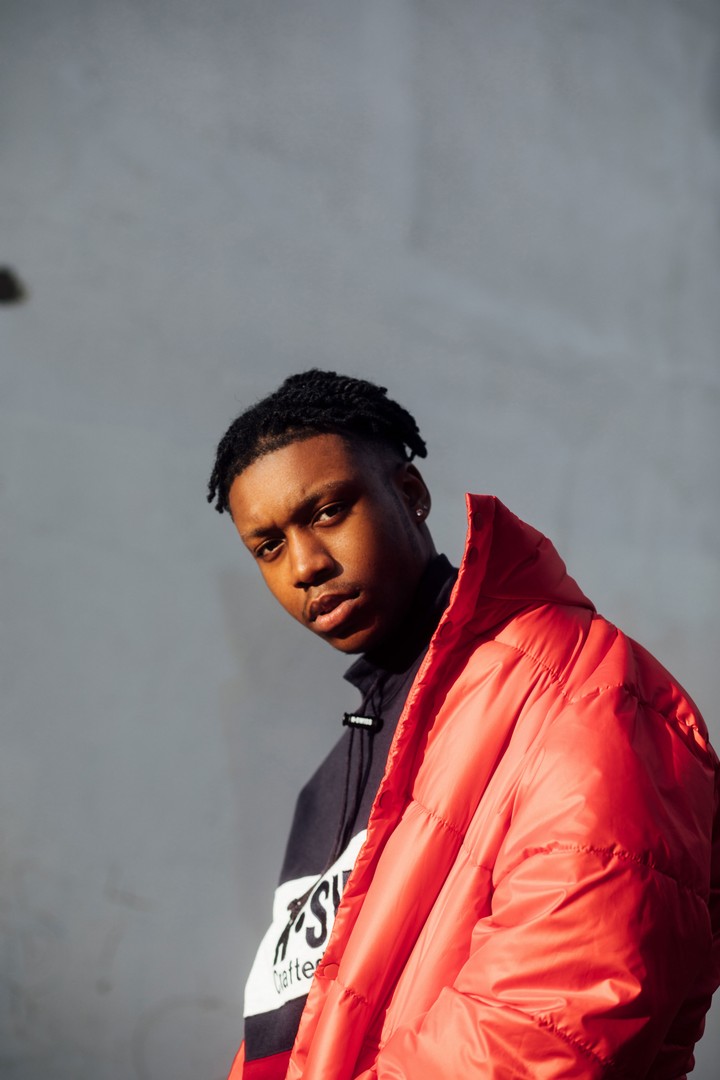 Photography Ashley Verse
It's just as well Jvck James spells his name with a V, because when you Google Jack James you get a link to a furniture company, or pictures of old men who'll probably try and con you into life insurance.
The 19-year-old east Londoner is churning out butter-smooth tunes which, coincidentally, are an apt soundtrack for this long overdue summer. It figures -- his inspirations include the smooth croons of Lauryn Hill and D'Angelo. Except that he's squeezing it through the mixing desks of producers like Scribz Riley (Khalid, Cardi B), Di Genius (Drake), 169 (Dave) and New York's 'Mixpak' head honcho Dre Skull (Drake and Rihanna). When pressed, he describes it as "futuristic nostalgia."
Take On My Way, which we're premiering today. Jvck's voice glides over a lilting piano line, a sparse initial drumline giving way to a snare-lined chorus. With impressive vocals and notes of noughties R&B, he's not far off a modern day Usher (yeah yeah). Just take a look at last year's live session for Berlin-based music platform COLORS .
He can clearly move too, which figures: he raised himself on a diet of Michael Jackson videos. "From the musicality to the dance routines, you begin to analyse and appreciate every single detail that goes into putting on a show. Then you come across other great performers -- Beyonce, Bruno Mars," he says, "and Usher."
The echo chamber of gospel music that is church also had a big influence, as did graduating from East London Arts and Music school: "Being in such a creative, diverse environment every day with so many different music tastes, cultures and people made me appreciate music on a wider scale."
It's still early days, but with a fresh batch of slow burners coming out this year we'd say he's on the cusp of a fair bit of success. As he says when asked what he'd put on three billboards outside Downing Street: "The kids are the future." Ain't that the truth.
Tagged: