evvol's new video has too much queer sex for youtube and vimeo
dark-wave duo evvol push the boundaries of music videos with the new video for their track 'Release Me'
Berlin based duo Evvol, aka Julie and Jane, decided to tackle the under-representation of queer females in media and the censorship of the female body with their latest video. To do that they teamed up with director Matt Lambert, who we collaborated with on our documentary with Mykki Blanco last year.
Release Me is a beautiful piece of work: erotic and sensual and celebratory, exploring the intimate moments between women who love each other, but it does push boundaries -- both Youtube and Vimeo declined to host it. "Queer women should be as strong and loud as gay boys," says Matt. "They should be powerful in their sexuality and not hidden in the way some people perceive queer women to be." Co-directed by Julie, the video represents a group of people who so rarely get to see themselves at their most intimate on screen.
And while we don't disagree with Matt -- queer women definitely should be as strong and loud as gay boys, or the fact that queer sex is rarely seen on screen -- we also decided against publishing the video ourselves. We wouldn't have if it were two straight people bumping uglies, because that would feel gratuitous. With that in mind, we sat down with the cast to find out more about the experience.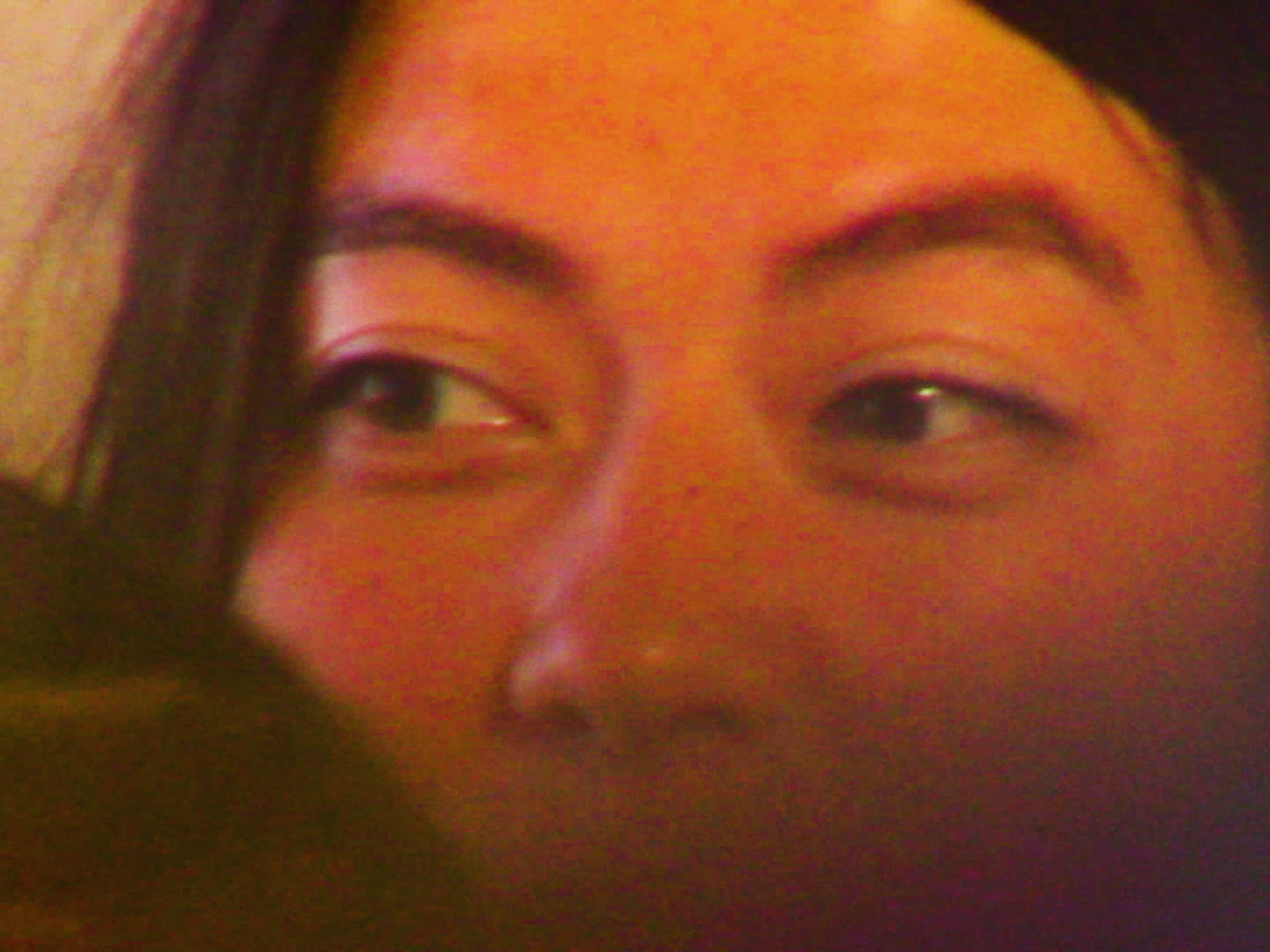 Lingji, 28, an artist and Taiji teacher.
What was the casting process for you to be in the film?
I initially met Jules and Jane at the cafe where I work. I was really intrigued by and drawn to them. I suspect they cast me because we had a great conversation about feminism and transcending the dynamic of heteronormative relationships at a mutual friend's brunch -- but I'm not entirely sure.
Some of the things you say and do are really personal and intimate, how did that feel?
It was empowering yet emotionally challenging to be so open and vulnerable for the video. Sex and nudity are the ultimate forms of vulnerability in some sense, and to share that on screen brings it to the next level. Honesty is revolutionary, but it takes a lot of courage and energy to be honest about emotion and desire -- even on an introspective level. But I think it's imperative that women visibly reclaim and express their erotic power. If you haven't read Audre Lorde's essay Uses of the Erotic: Erotic As Power, please read it -- it is about everything!
What does it mean to be young and queer in 2018?
I'm sensing a shift in the collective consciousness, there's a widespread letting-go of the false dichotomy of gender binary. In Taiji terms, not male and female -- but masculine and feminine, yin and yang, are a part of all of us... all humans, all sentient life -- everything on this planet and in the universe actually.
What would your mum think if she saw the video? Would you care?
I definitely wouldn't show the video to my mum -- but I wouldn't mind too much if she saw it. I know she wouldn't mind seeing that I'm intimate with other women, but I'm not sure how she'd feel about the nudity/sexual aspects.
Do you think it pushes the boundaries for a music video? Is that important? Why?
I do think it pushes the boundaries for a music video while remaining engaging and relatable. I think it represents genuine female desire and real bodies in a way that is disturbingly scarce in the music world.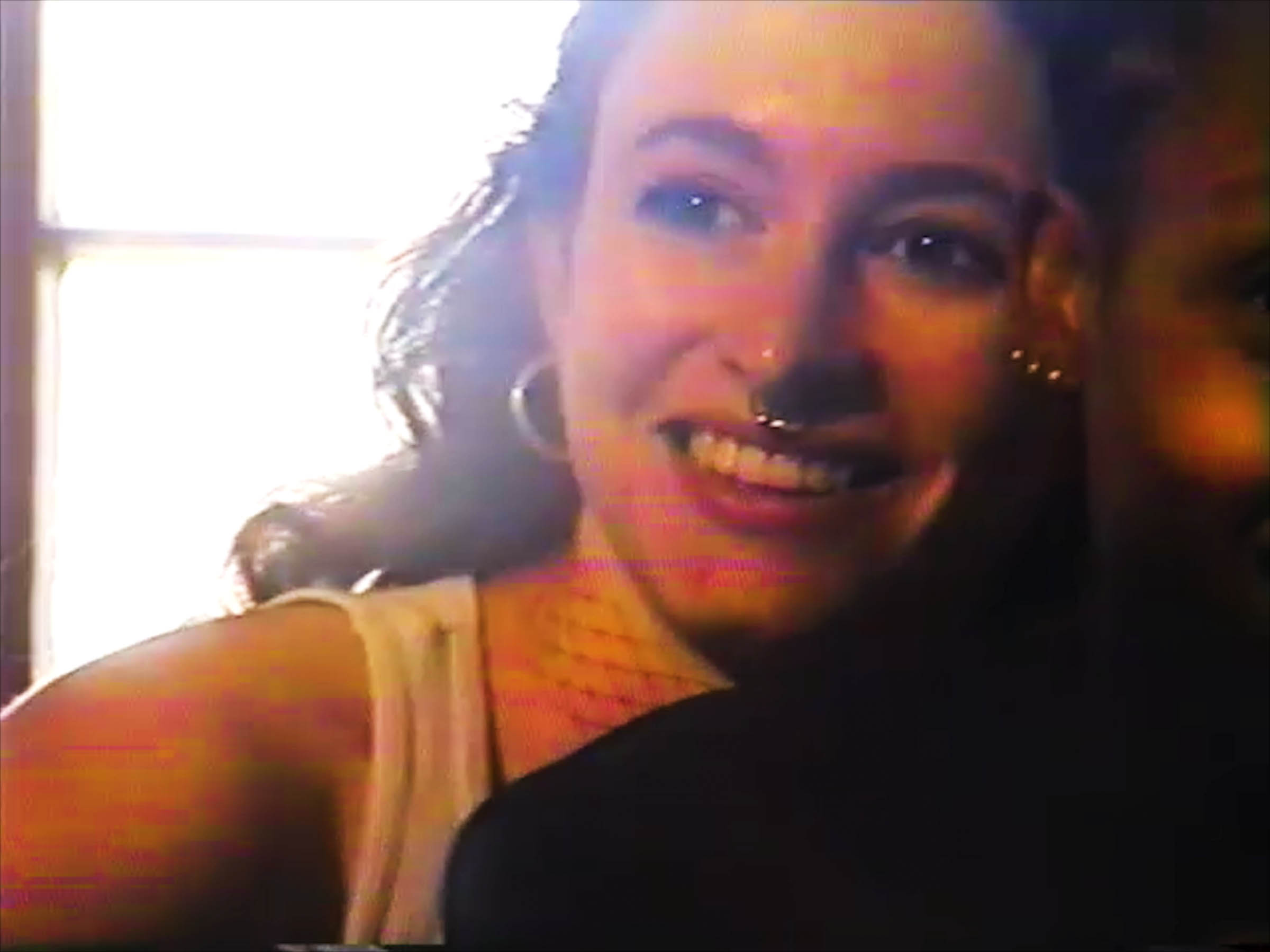 Jemima, 27, dancer / freelancing in Berlin.
How did you hear about the video?
My girlfriend saw a mate post on IG that someone was looking for a lesbian couple comfortable with nudity and sex for a shoot. We sent a DM and then were invited to join the team.
What was it like being intimate in front of a camera?
It was a really special experience and hard to put into words. To feel so bonded and intimate with people I had basically just met was beautiful.
What does identifying as queer mean to you?
I am lucky that it means loving who I am and expressing that love daily. Also, recognising that it's because of the hard work and courage of the previous generations OG's that I am able to. This is sadly not the case for all young queer people in 2018.
Were you a fan of the band before you heard the music?
l put them on for the first time when they had just asked us to join the shoot. We were like "f*ck, they're amazing!".. and then I felt stupid for not knowing them before.
Will you show your mum the final product?
I don't mind if she sees it one day but I'm not gonna shove it under her nose.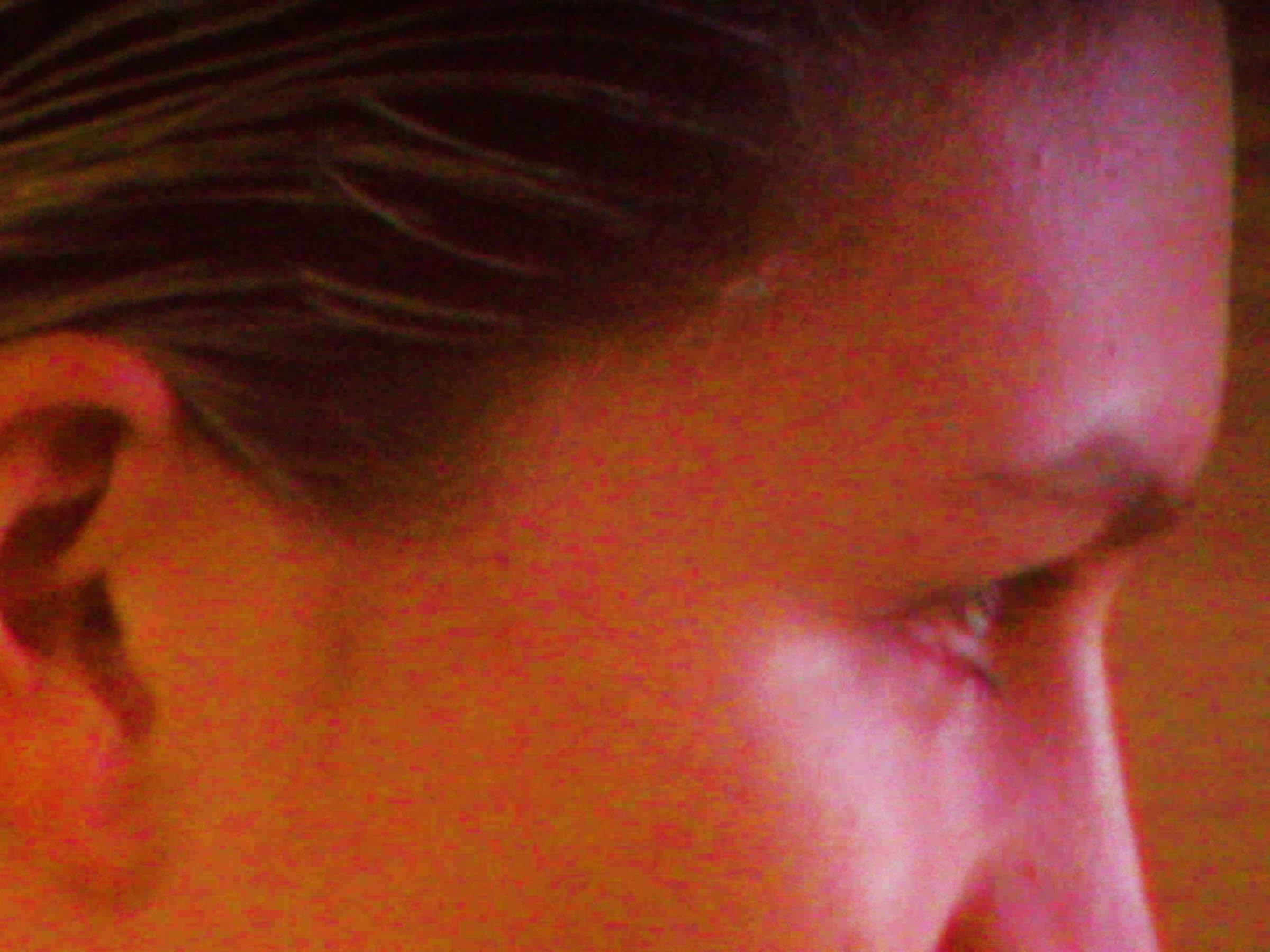 Nele, 23, writer
How come you ended up in the video?
I've known Julie & Jane (of Evvol) for some years through a mutual friend but we never hung out much. One day Julie approached me on Facebook about being part of their next music video, and after she told me what it was gonna be about, I knew I had to be in it.

Was it awkward shooting the video? Its pretty intimate.
It was awkward for the first five minutes, and then it was just a lot of fun. Matt is a great director, and he knows how to create a vibe that's intimate yet comfortable. The fact that he's a gay man made it feel like he had less of a stake in the sexiness going on around him, so after some initial coyness, we didn't have to "pretend" anymore to be a gang of extremely cool, polyamorous lesbians hanging out -- we were. We all went out together some nights ago, and after that, Julie wrote in our group chat "I feel like we're gonna be friends forever". I think it's true.
What does it mean to be young and queer in 2018?
Living in Berlin, it feels like the natural state of being. Nearly all my friends are gay or bi, and being queer feels more liberating than limiting -- it sometimes makes it hard to understand why anyone would want to confine themselves to preconceived notions of "normality" -- even though in most places, there are obvious reasons to do so. There is a real problem of misogyny in Berlin's male-dominated gay scene, there is a lot more space to express your identity and sexuality, compared to almost anywhere else in the world. Stepping out of the bubble can be a bit of a shock -- cut to random teens on the streets of your hometown loudly speculating about your gender -- but you can draw a lot of strength from the sense of community you can find here, and store it away for those more vulnerable times.
What would your mum think if she saw the video, would you care?
My mum is definitely gonna see the video. She's pretty chill and we're probably way too close. She'll roll her eyes a bit because I compulsively throw myself into "edgy" projects. But she'll support it.
Do you think it pushes the boundaries for a music video? Is that important? Why?
It definitely feels like its pushing boundaries -- more so than if it were a video full of gay men -- and I think that's a bit of a bummer. Gay women and trans-men are still not getting the same visibility as other members of the queer community, and there's only recently been some media about women loving women that operates outside the male gaze. I don't think the sex in the video is terribly graphic, but people can't seem to fathom lesbians being so promiscuous. So I'm glad to have been part of a project that is thwarting that misconception.
Azza, 30, contemporary dancer
Were you nervous?
At first, I was super nervous and scared, but as time went on the atmosphere allowed me to feel like it was a safe space where I could be open and feel comfortable.
What does being queer mean?
I'm sill trying to figure it out. I guess, that's it's okay to live life as my true self and to love always, all ways.

What would your mum think if she saw the video and would you care?
I think my mother would freak out. At the same time, I wouldn't care if she saw it because this video to me represents something beautiful; a reaffirmation of who I am.
Do you think it pushes the boundaries for a music video? Is that important? Why
Of course! The fact that the original version has to be edited for public viewing shows that certain people aren't ready or willing to acknowledge the existence of females. It's important because it's real, it's happening, it's beautiful.
watch the full video here