read rina sawayama and nicola formichetti's texts to each other
This creative dream team discuss their mutual adoration for one another, karaoke classics, and the 1980s Tokyo glam music video for Rina's Ordinary Superstar they just made with i-D.
We put her in our latest issue. She played our stage at TGE. It's safe to say that here at i-D we're fans of future pop icon Rina Sawayama. Wanting more creative collaboration, we called on Rina and her friend, the designer and stylist Nicola Formichetti, and asked if they'd be up for making a music video with us. They were.
A whole host of back and forth ensued, but all you really need to know is that the video for Ordinary Superstar was styled and conceptualised by Nicola (who previously worked on videos for Lady Gaga's mega Telephone, Bad Romance and Born This Way no less), directed by Can Evgin of BRUCE, and centered firmly on Rina herself.
Inspired by the glitz and glam of the 1980s Tokyo club scene -- something which both Rina and Nicola remember their mums embodying -- the video sees Rina and her girl crew hit an all gold everything karaoke bar in some distinctly throwback looks. Representing the diversity of fashion in their motherland 30 years ago, an all-Japanese glam and styling team understood their vision immediately.
Watch Ordinary Superstar exclusively on i-D and take a sneak peak at Rina and Nicola's now not-so-private texts below.

We'll set the scene: Rina just played the biggest show of her career at The Garage and is en route to a festival in her tour van. Nicola, meanwhile, is sunning himself at home in NYC. They're both still waking up. As they text (slowly, in Rina's case -- her nail extensions are getting in the way), they reminisce about meeting for the very first time, share their all-time favourite music videos and reflect on making Ordinary Superstar together.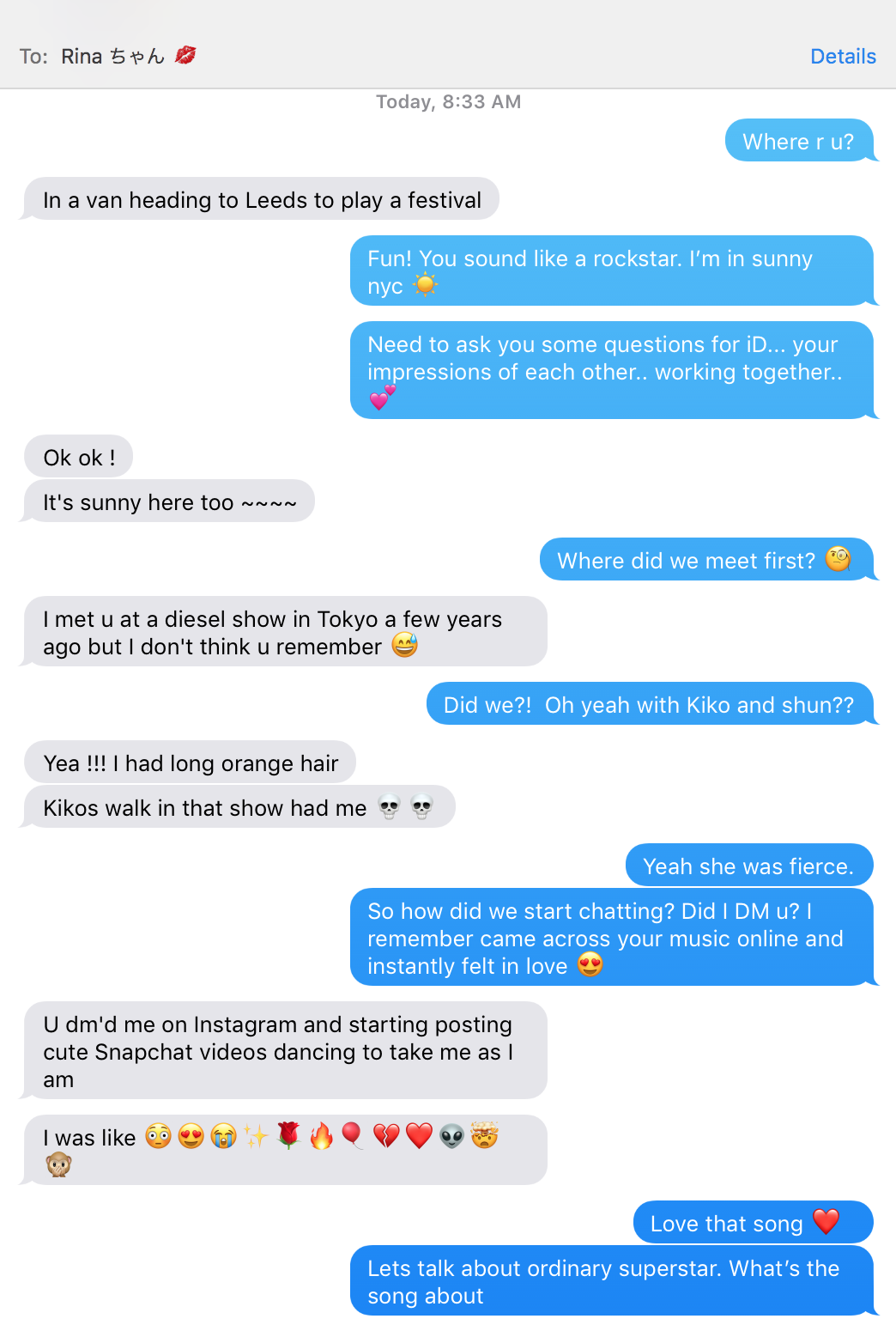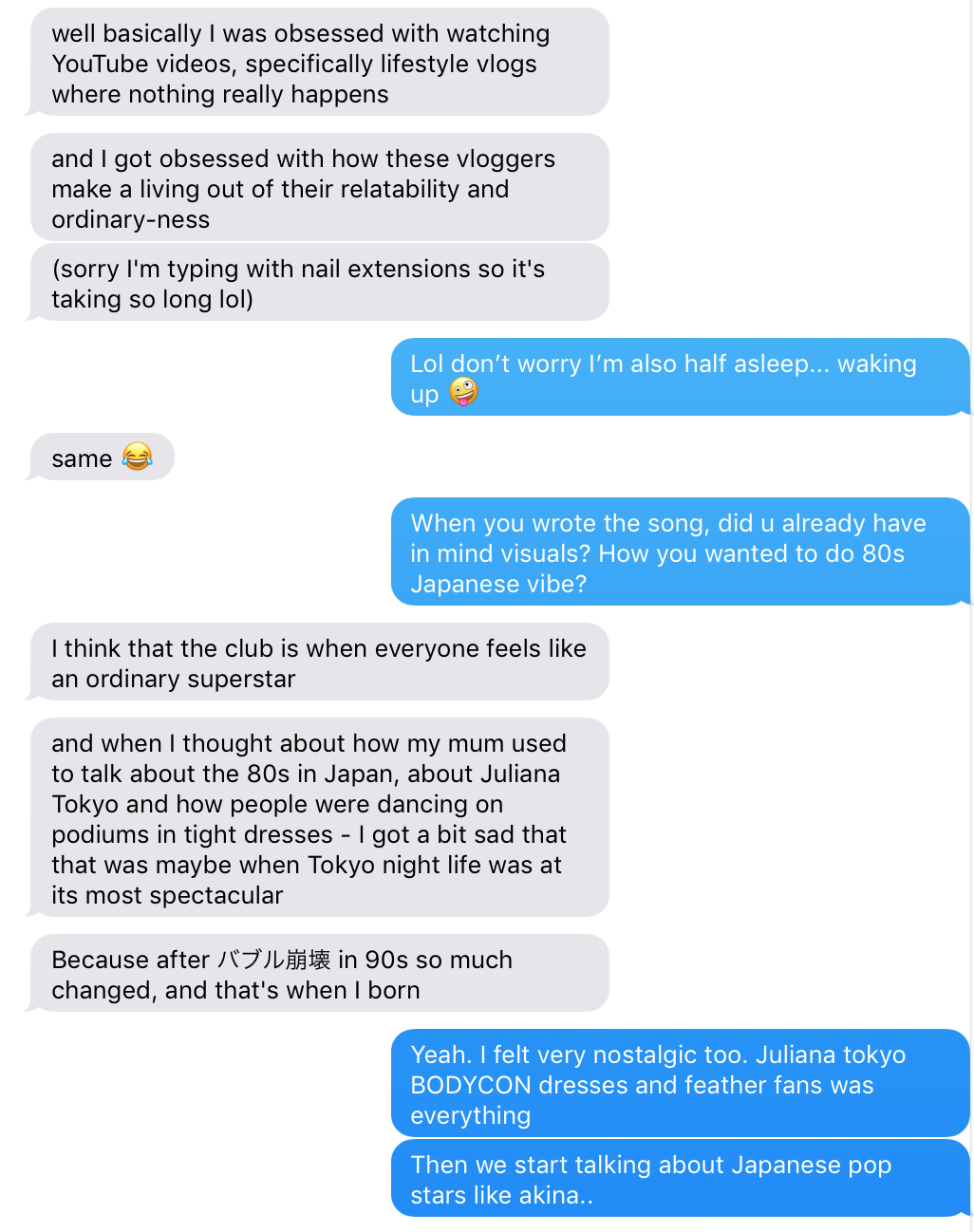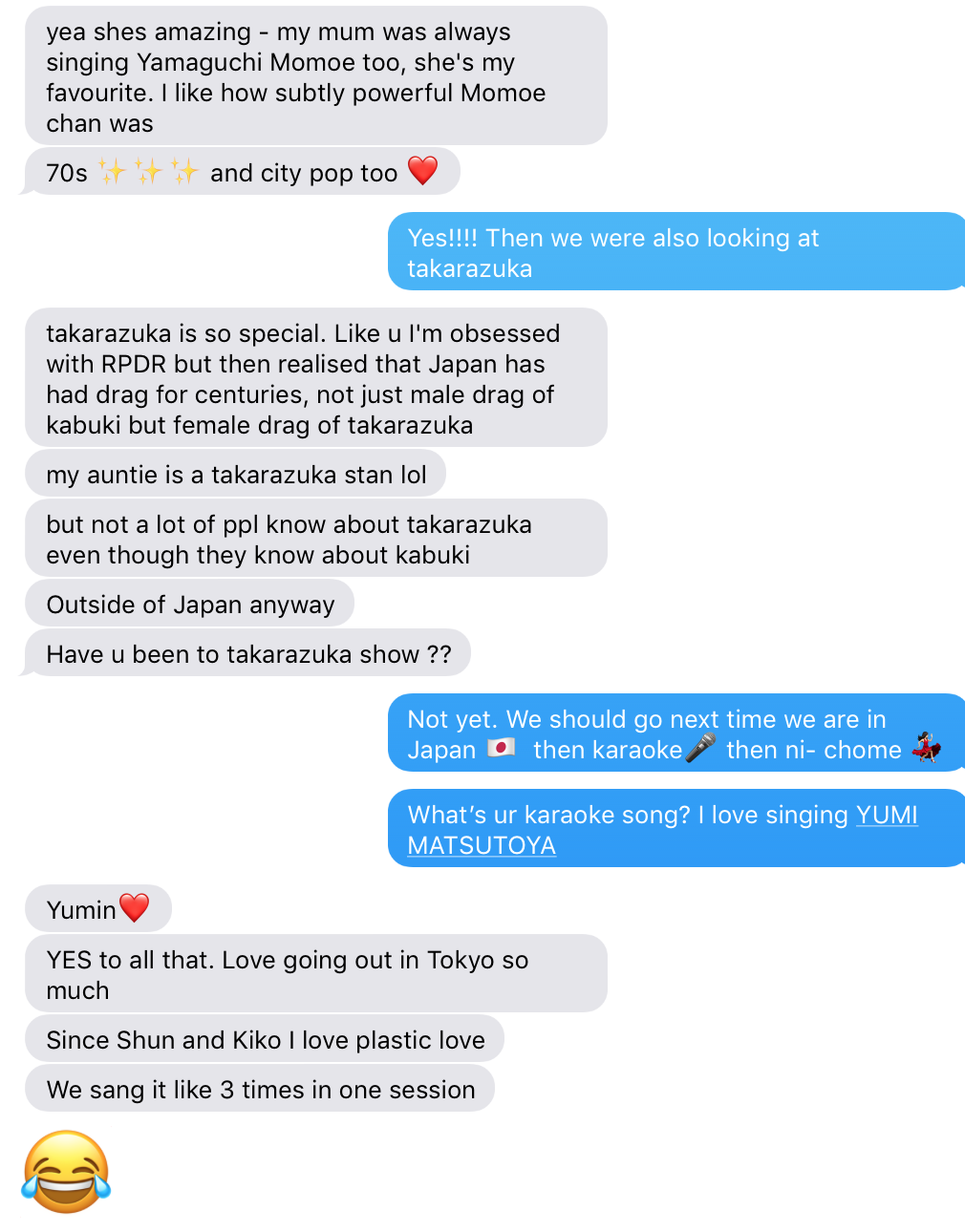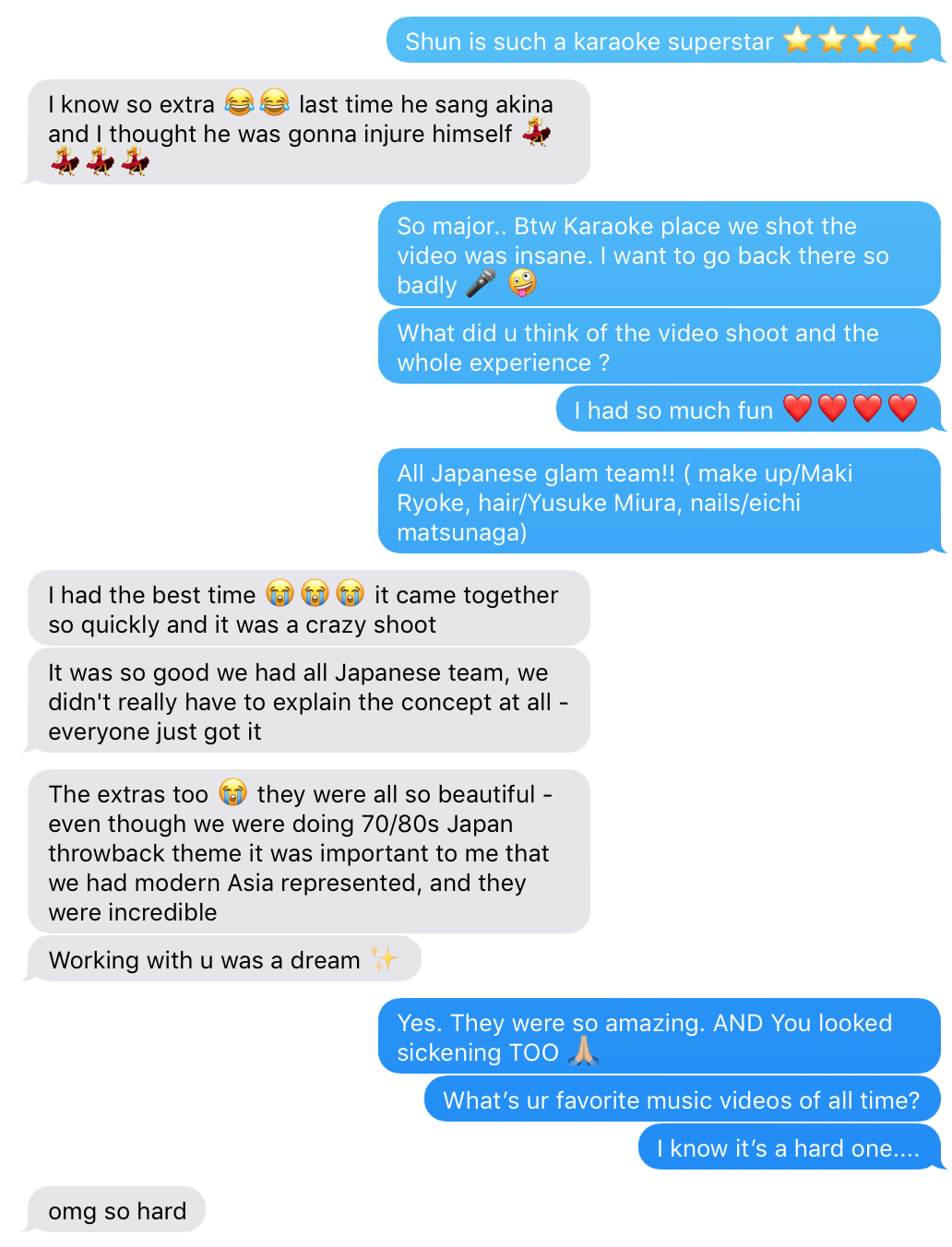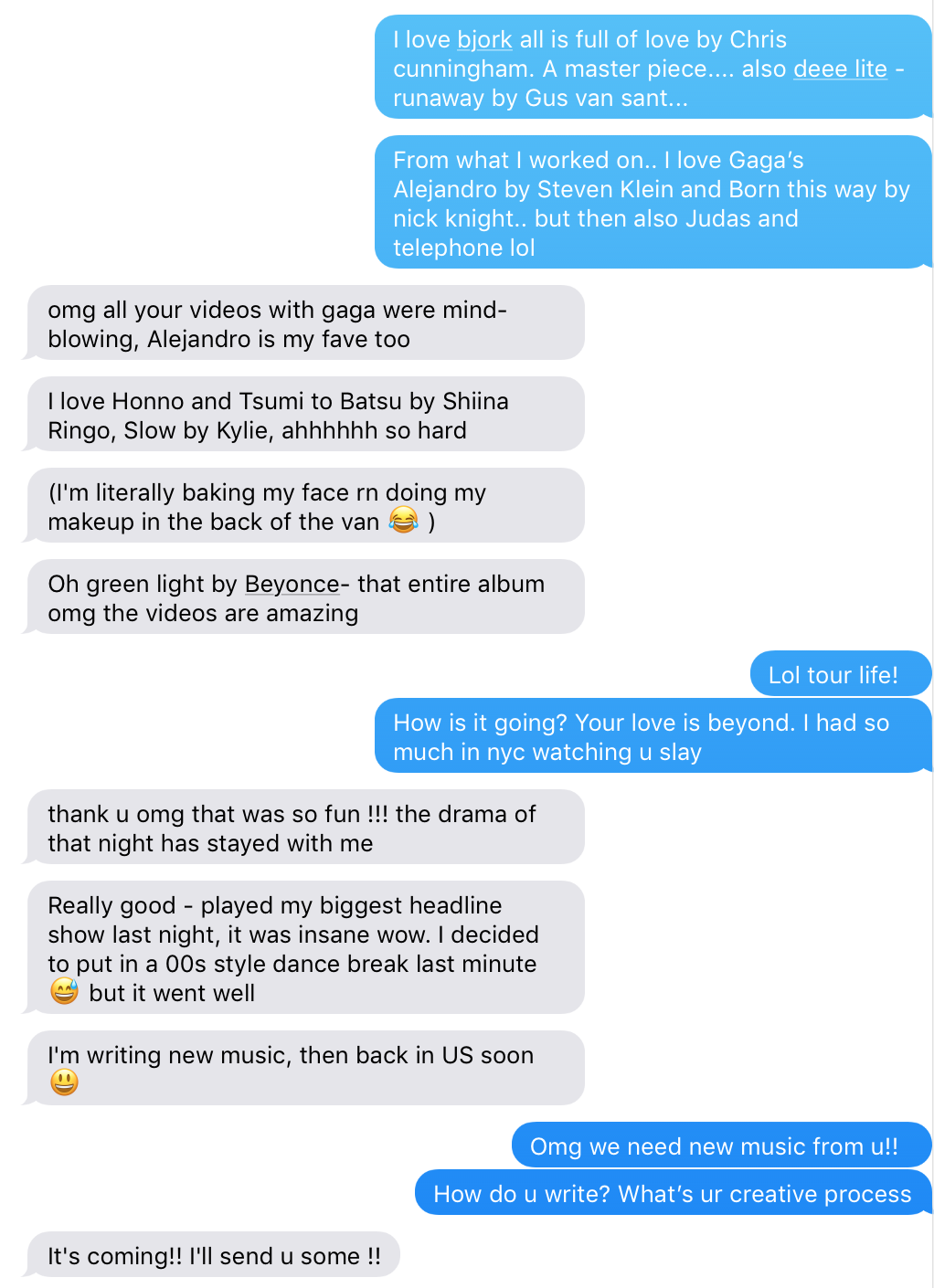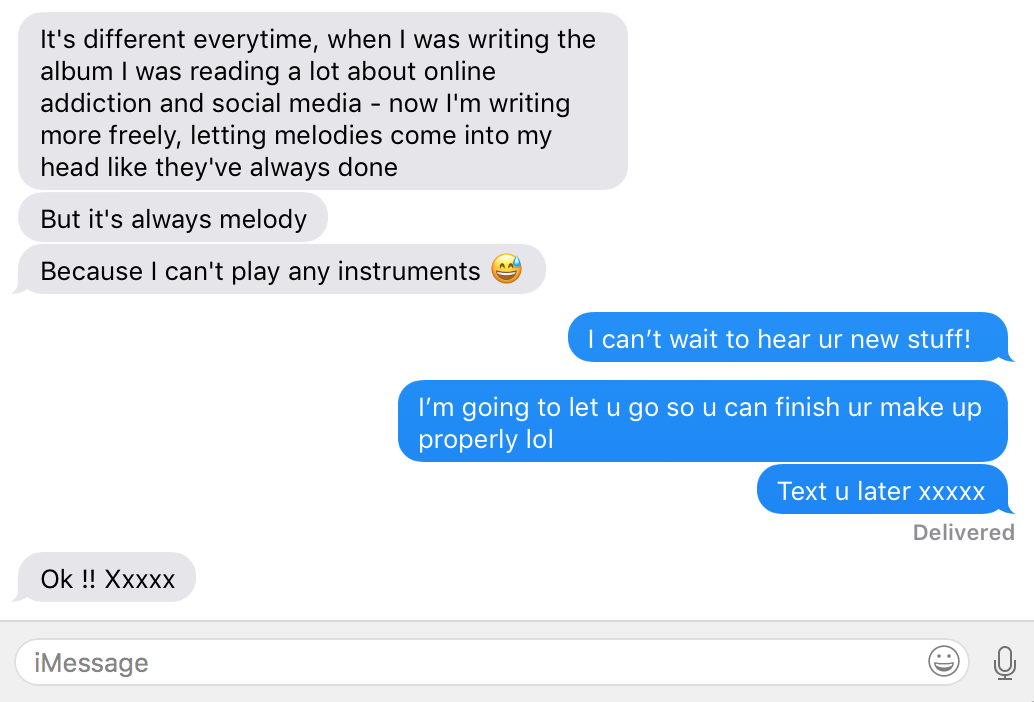 Watch all the videos your favourite people just referenced here:
Catch Rina live on her Ordinary Superstar Tour 2018, which kicks off on 12 September in Brooklyn and ends at London's Heaven on 19 October. Until then, if you liked this, you'll probably love Rina's awesome girl power playlist: