Photography Jakob Landvik
this popstar can paint tyler, the creator almost as well as she can make music
Lil Halima is the latest Scandipop talent to open up a can of earworms.
Photography Jakob Landvik
In the early noughties the Disney Channel released a string of musicals full of saccharine pop and fit boys, igniting musical ambitions in a sea of tweenagers. One such movie was Camp Rock, in which a young Demi Lovato belts out an on-the-nose anthem of independence -- This Is Me -- and sends coy glances across the room to an emo-fringed Nick Jonas. This is the very moment that galvanised a young Lil Halima. "Even though it was only in front of a couple of parents and I was like nine years old, performing that song was honestly my superstar moment," she says. "I'm still waiting to feel like that once more."

Now nineteen, Lil (short for Lillian) has traded earnest ballads for percussion-based pop. Aesthetically, she also treads a different path from her noughties beginnings: more tracksuits and trainers than skinny jeans and heeled booties. More braids or curls than poker-straight hair with a side fringe. And while she might have only released two and a half songs (Interlude is just 33 seconds long), we get the sense she's about to enjoy her next superstar moment very soon.
"I see a lot of music as colours. If I wake up and feel yellow, I paint yellow, I wear yellow, and I make yellow songs."
Lil's debut single, Abstract, released in April this year, is a well-crafted concoction of alternative pop. Vocals slide over synths before the staccato chorus kicks in, all layered beats and something that sounds like a sample of flowing water, or maybe a can opening. It's just as sonically satisfying. Lyrically, she draws on an array of artistic metaphors -- "school taught us to paint with the brush/ paint the sky and paint it blue/ but artists don't go to art school no more / never seen something abstract before". It makes sense when you discover that she made her own album artwork, or trawl through her Instagram to find it peppered with paintings of Tyler, the Creator and Kanye West.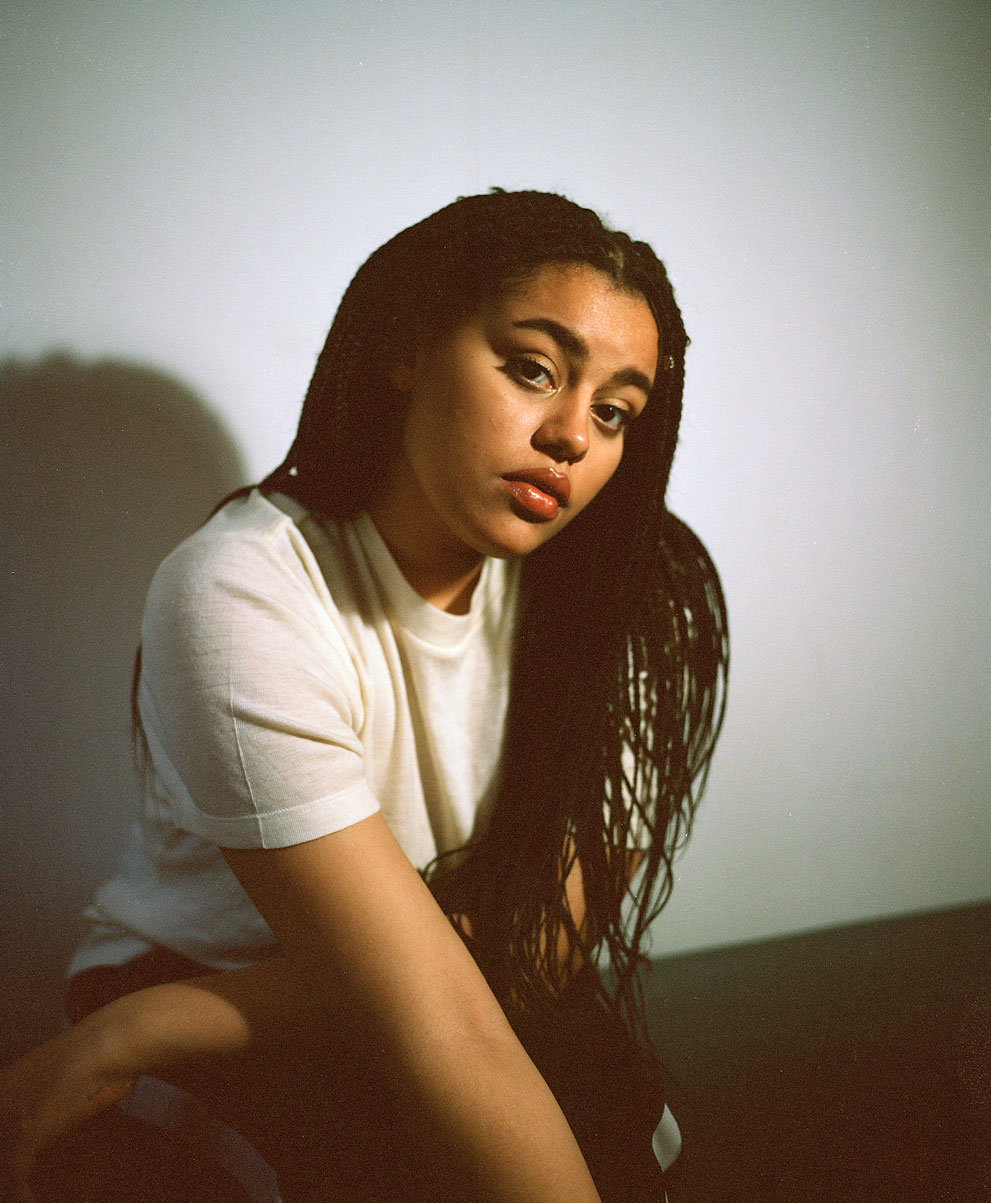 "I've always been painting and drawing, because it brings attention to things I usually wouldn't notice," she explains. "I see a lot of music as colours. If I wake up and feel yellow, I paint yellow, I wear yellow, and I make yellow songs." Her second single Train, which we're premiering the video of today, is red and green. "Sometimes a bit blue." It features the same distinctive clipped vocals and percussion, with equally addictive hooks. It's about being on the train ride home, numbly staring at the subject of your unrequited infatuation through your phone. Unsurprisingly, she wrote it on a train.

Half Kenyan and half Norwegian, Lil Halima's hometown of Bardu in northern Norway was used as the location for the music video. And reader, it looks like a pretty great place to grow up: full of grass, waves, wind, sun halos, snow and marigold yellow flowers. As with most far-flung places not (yet) swarming with tourists, the music scene's fairly small there, which prompted Lil to relocate to Oslo last year. "There's a lot of talented youth here," she explains. "It's truly very inspiring, and everyone is supporting everyone else. We all know that Norway is a small place and the world is so big, so there's space for all of us on top." In an industry as traditionally cut-throat as music, it's a kind and encouraging outlook, one that's clearly working out rather well for the country. Norway is fast proving itself as an incubator for young kids making runaway hits -- from pop angel Sigrid to musical Mac DeMarco mini-me, Boy Pablo. "I honestly am living for it," she says.
Same.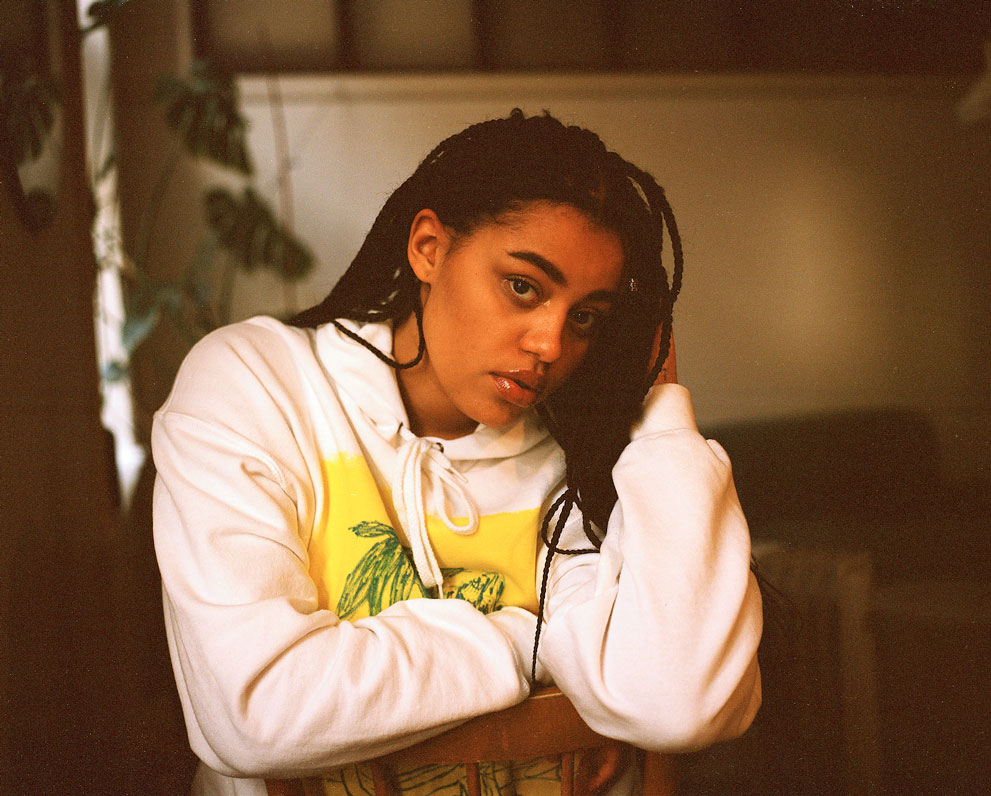 Credits
---
Photography Jakob Landvik