Photography Mitchell Sams
the star of virgil abloh's latest off-white collection is bart simpson
Eat my deconstructed shorts.
Photography Mitchell Sams
Who?
Virgil Abloh has fought against and broken down fashions walls. He's gone from upstart outsider, to head of one France's most historic fashion houses. On the eve of his new dawn at Louis Vuitton, Abloh used his OFF-WHITE spring/summer 19 show to pay tribute to one of the founding fathers of graffiti, Dondi White. Before the opening looks walked down the astro-turfed catwalk, Dondi's voice echoed across the venue: "I never had to compromise myself. It was always me, doing what was comfortable, and relaying the message that I didn't have to be taught to be creative and do good things. I guess what I'm saying is that I'm here and I want to be heard. I come from the streets, I painted on subways, and I feel my work is important. I want people to see it -- I want to influence others."
Replace "painter on subways" with "creative director"— as Abloh's reach extends far beyond simply fashion through collaborations with everyone from Ikea to Rimowa — and the quote summaries for what Abloh himself is doing in 2018. "I feel like now the computers need to be reset," Abloh explained to Charlie Porter in an exclusive preview for the FT. "The genre of fashion design that I come from is no longer satisfied by just being new. I feel there's a new establishment happening. And now is the time to be assertive."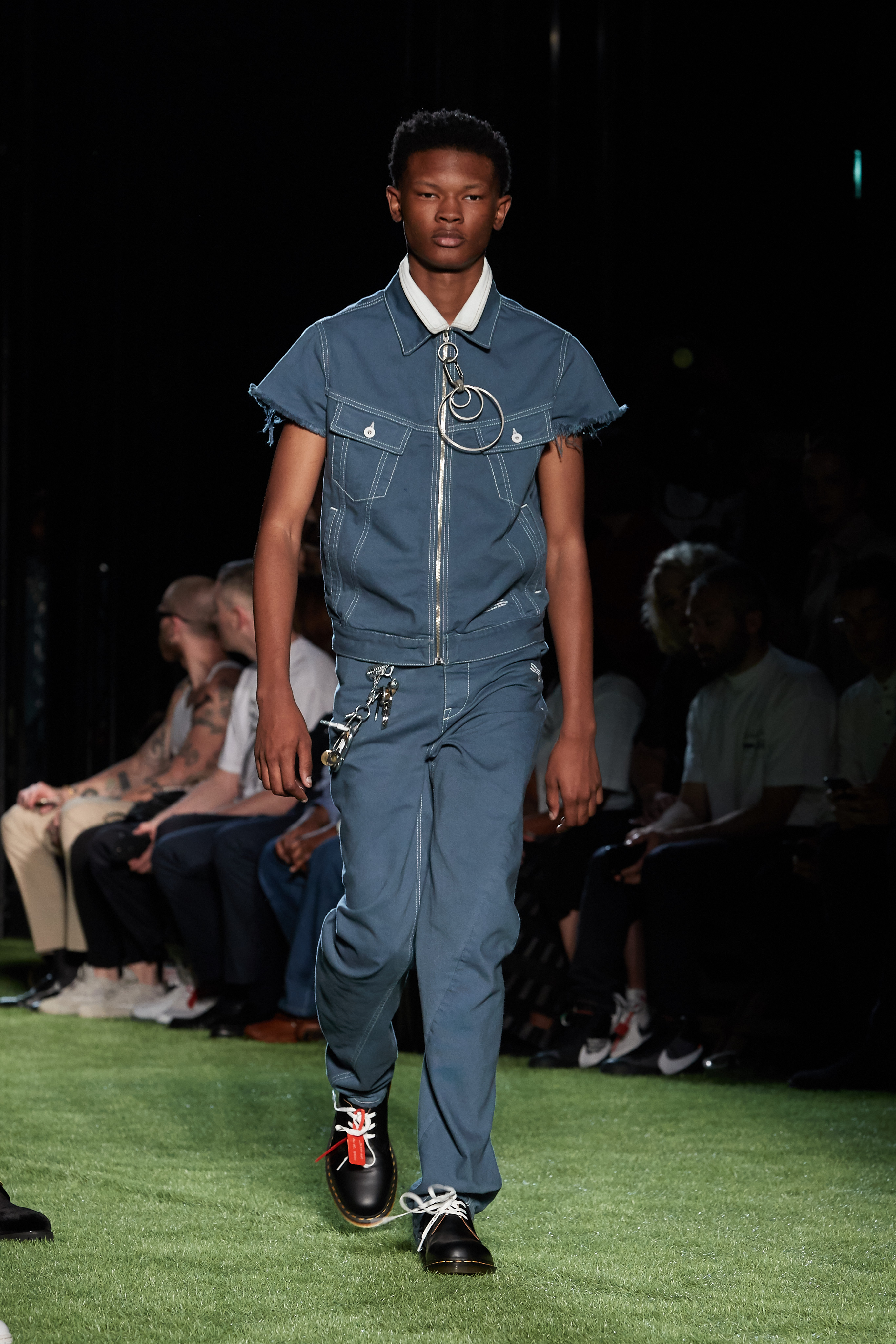 What?
So he might be thinking about a new establishment, but for spring/summer 19, Abloh's Off-White celebrated teenage rebellion, taking in its iconography of Bart Simpson, graffiti, double denim. At its heart it was a collection about reality wear and normcore — T-shirts and hoodies and comfort — and highlighted Dondi's legacy in art and graffiti's legacy on streetstyle. Virgil promised proceeds from the collection to God's Love We Deliver, a New York-based charity that delivers meals to the needy across the five boroughs. Beyond this worthy sentiment, Abloh was in a playful mood with Bart Simpson, a recurring character in the collection, as his ultimate symbol of disobedience.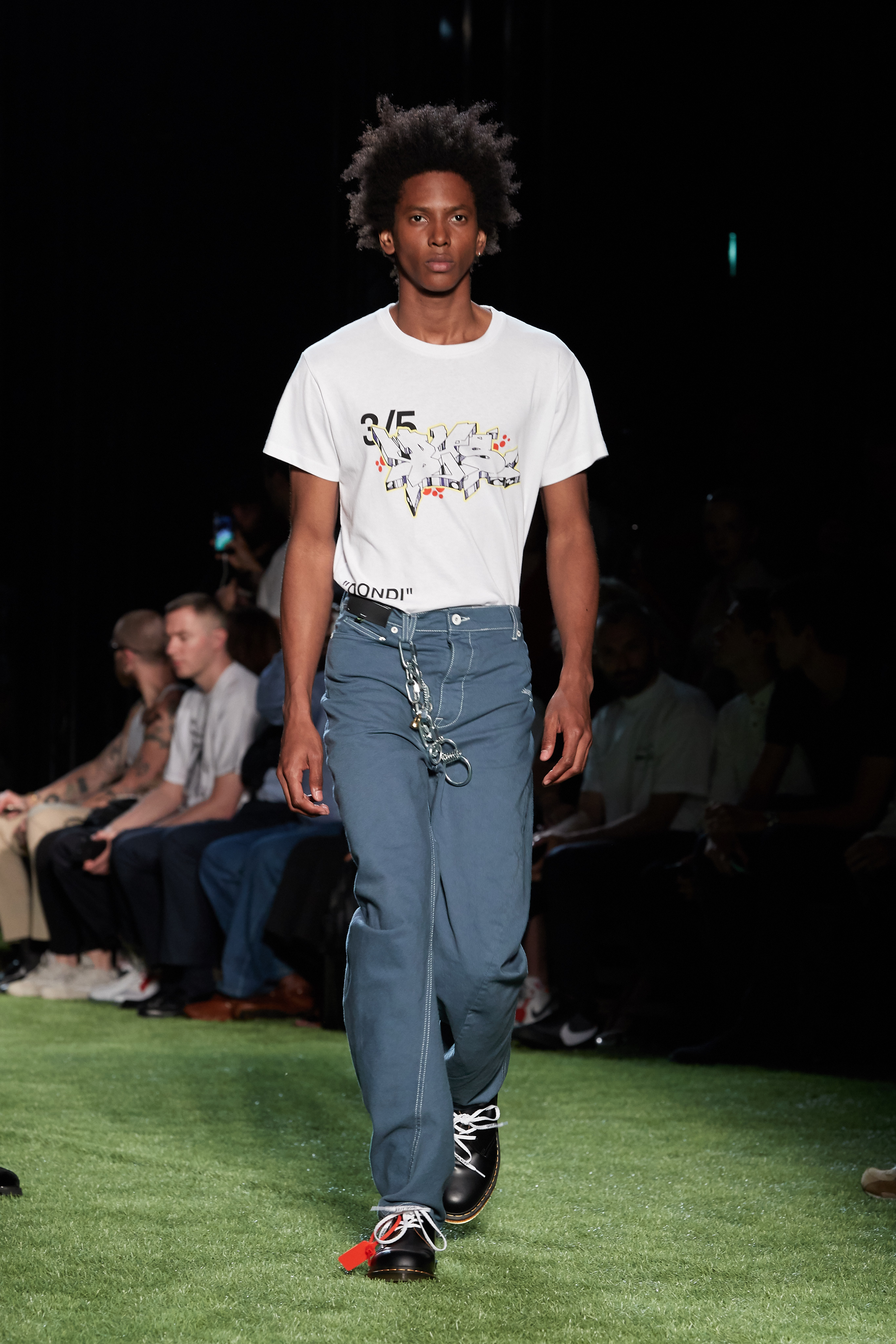 Wow!
There was a moment in which fake snow covered the catwalk (and a few guests too) as a distorted mix of Bing Crosby's White Christmas interrupted the soundtrack. Here, we were treated to the transparent Rimowa backpack cases. After wondering what we'd proudly display in ours — perhaps a few pairs of Abloh's two new OFF-WHITE x Nike Air Max 97s, which debuted here) — Abloh opted to show nothing but thin air. We'll have to wait till tomorrow to see what Virgil can do with another revered luggage manufacturer.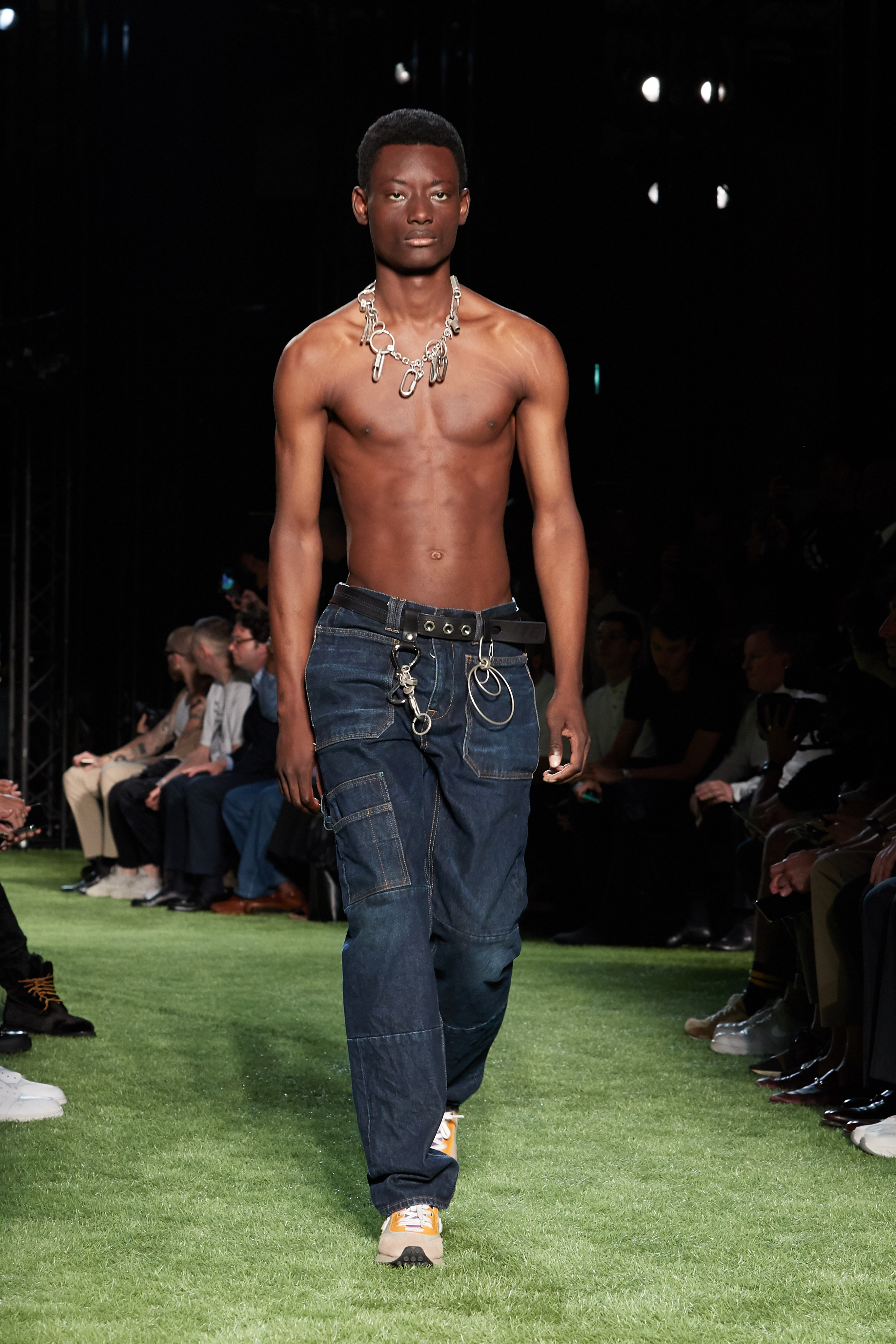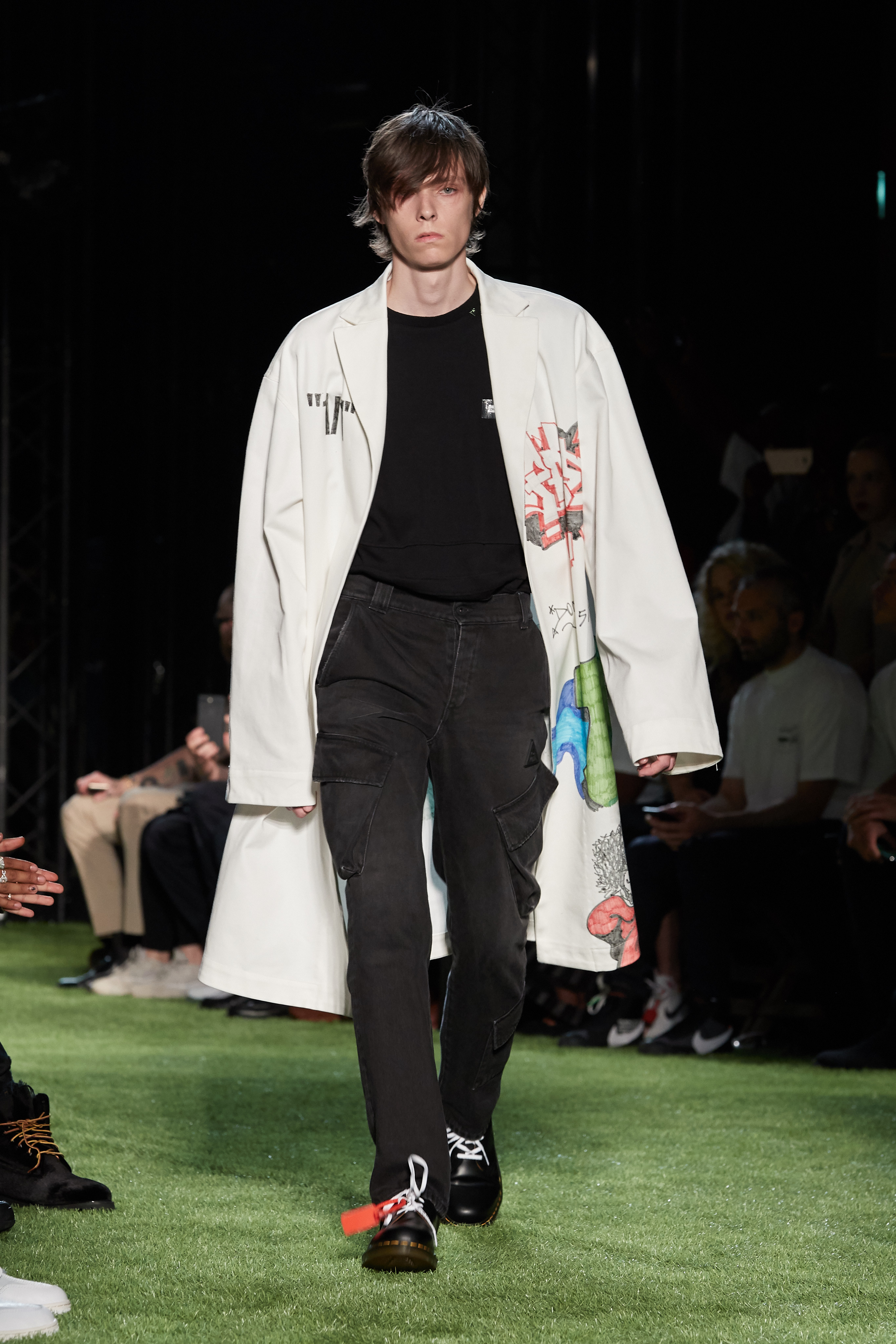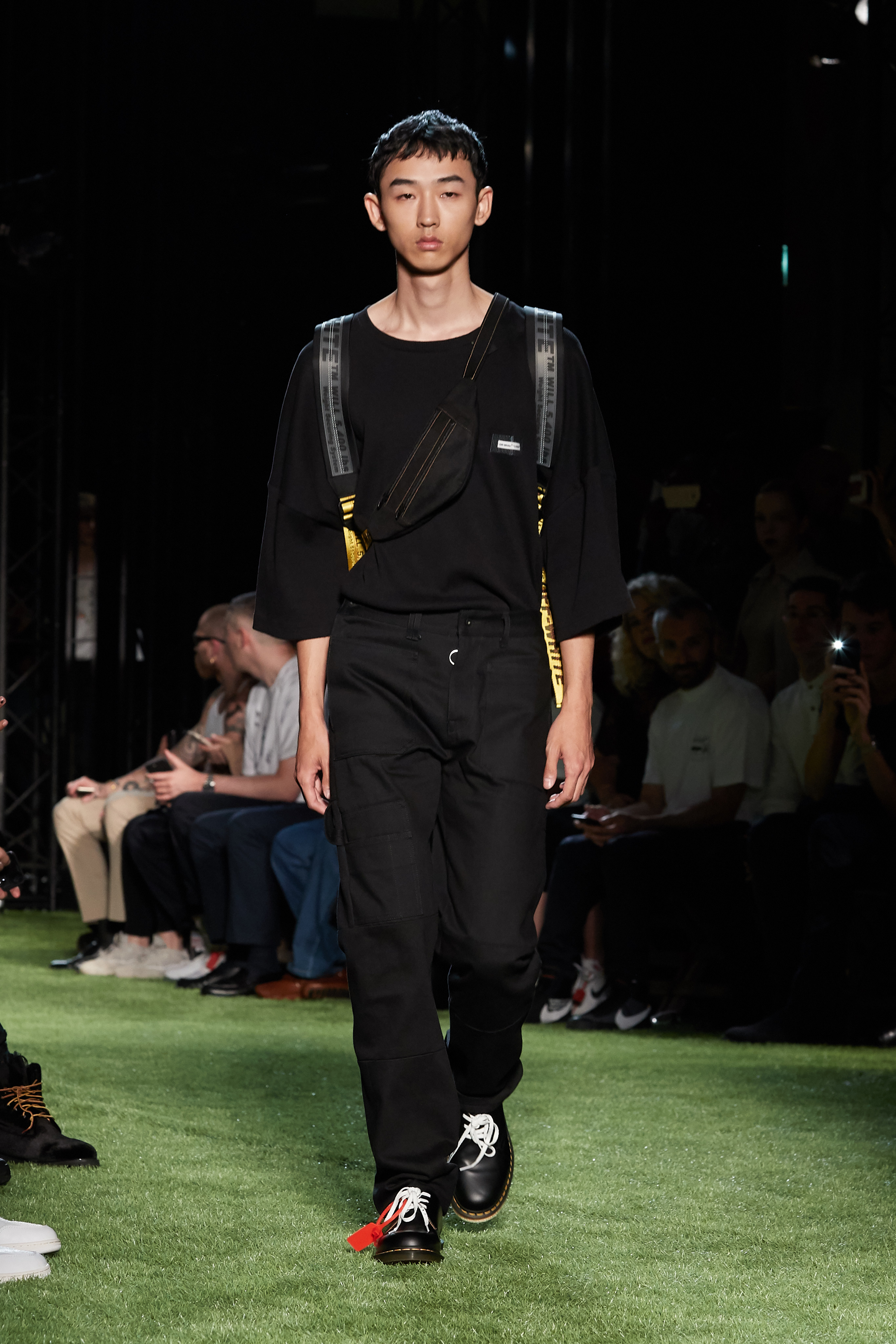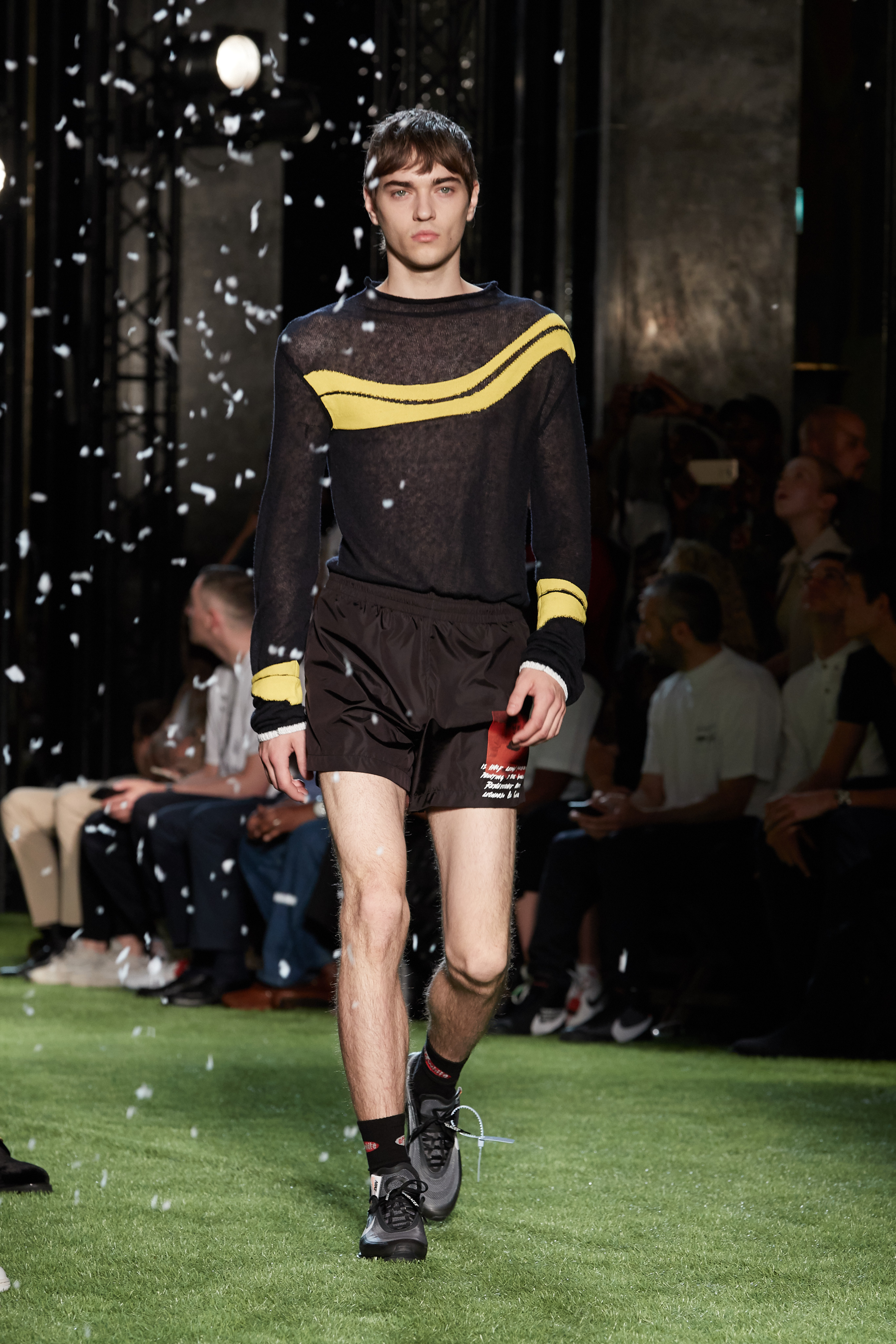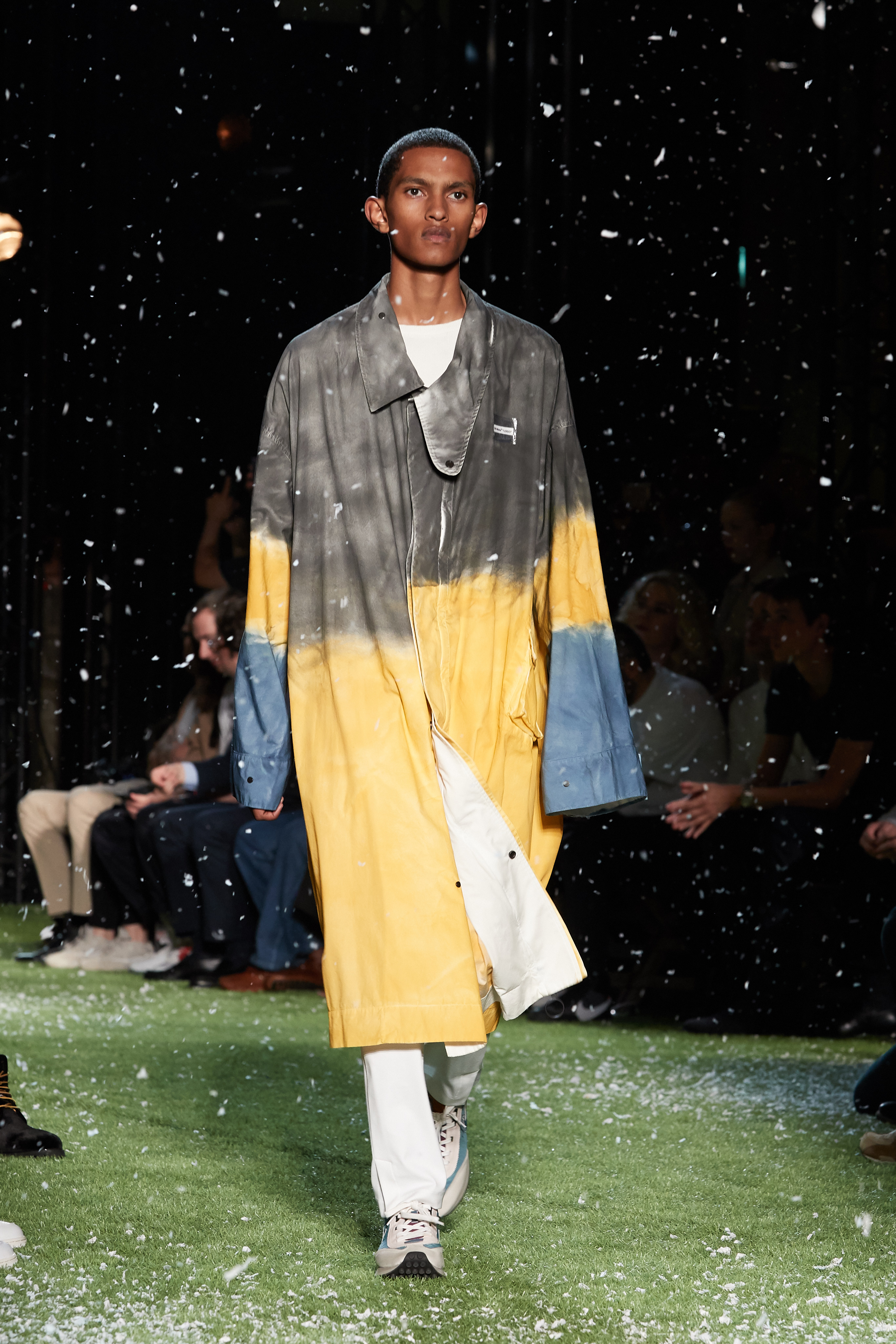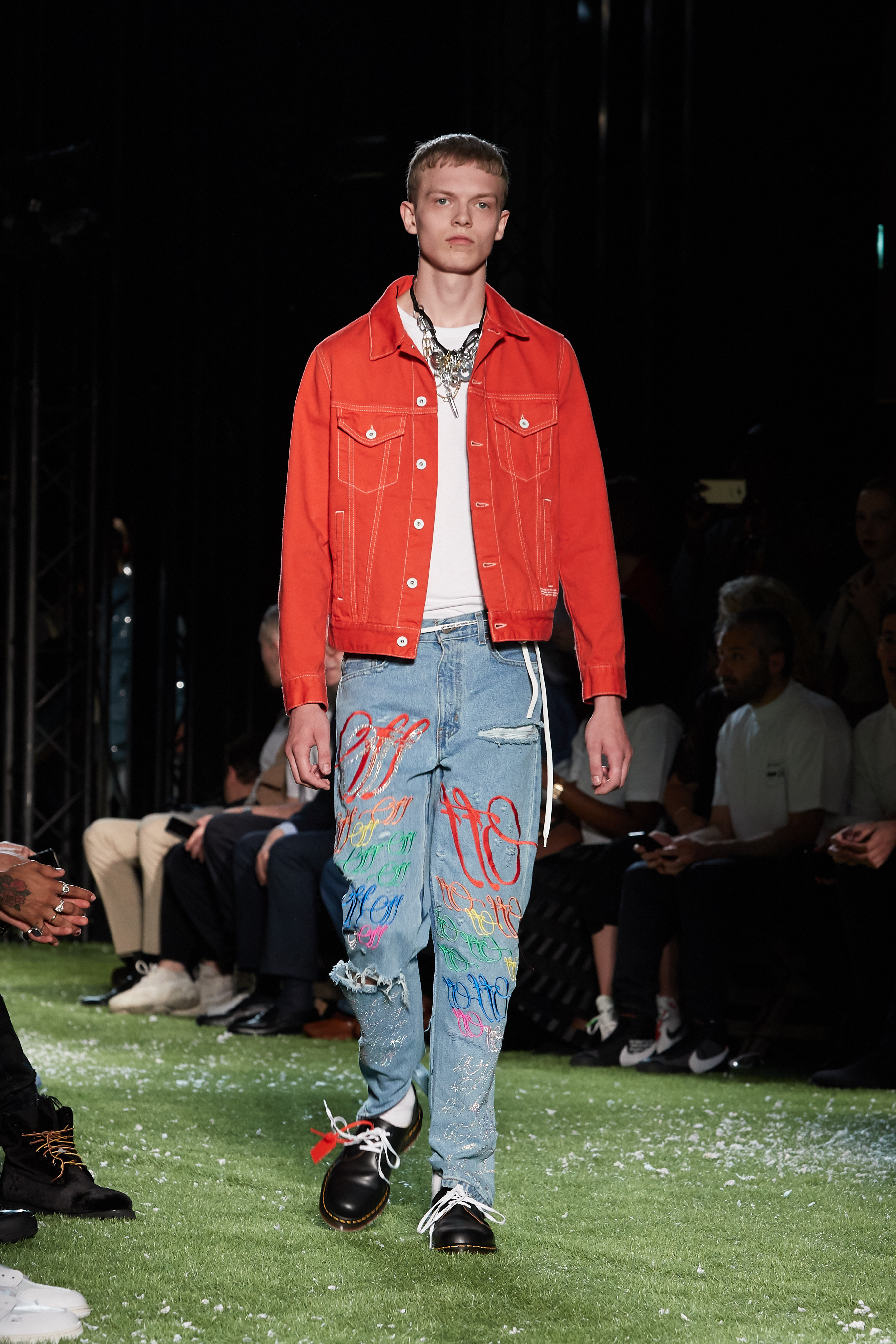 Credits
---
Photography Mitchell Sams
This article originally appeared on i-D UK.