photographs of swaziland's first ever lgbt pride march
See the jubilance of a historic event in a country where homosexuality is illegal.
Photography by Mathias Wasik
Last weekend, the streets of Swaziland — otherwise known as the Kingdom of eSwatini — were flooded with elated citizens and activists draped in rainbow flags, many of which were emblazoned with love hearts and poignant messages. The large-scale demonstration marked the first ever Swaziland Pride, a landmark event whose importance cannot be underestimated.

The tiny, landlocked country is nestled away in a southeastern corner of Africa, and it is the continent's last absolute monarchy. Since 1984 the reigning monarch has been King Mswati III, a man known internationally for reportedly describing same-sex relationships as "satanic". Unsurprisingly, these viewpoints are written across a series of draconian laws that punish homosexuality by law. Some of those were enforced by the British Empire during its colonial rule.
Still, this officially repressive stance did nothing to deter activists from blazing forward with last weekend's event, launched by local advocacy group and supported financially by international NGO All Out.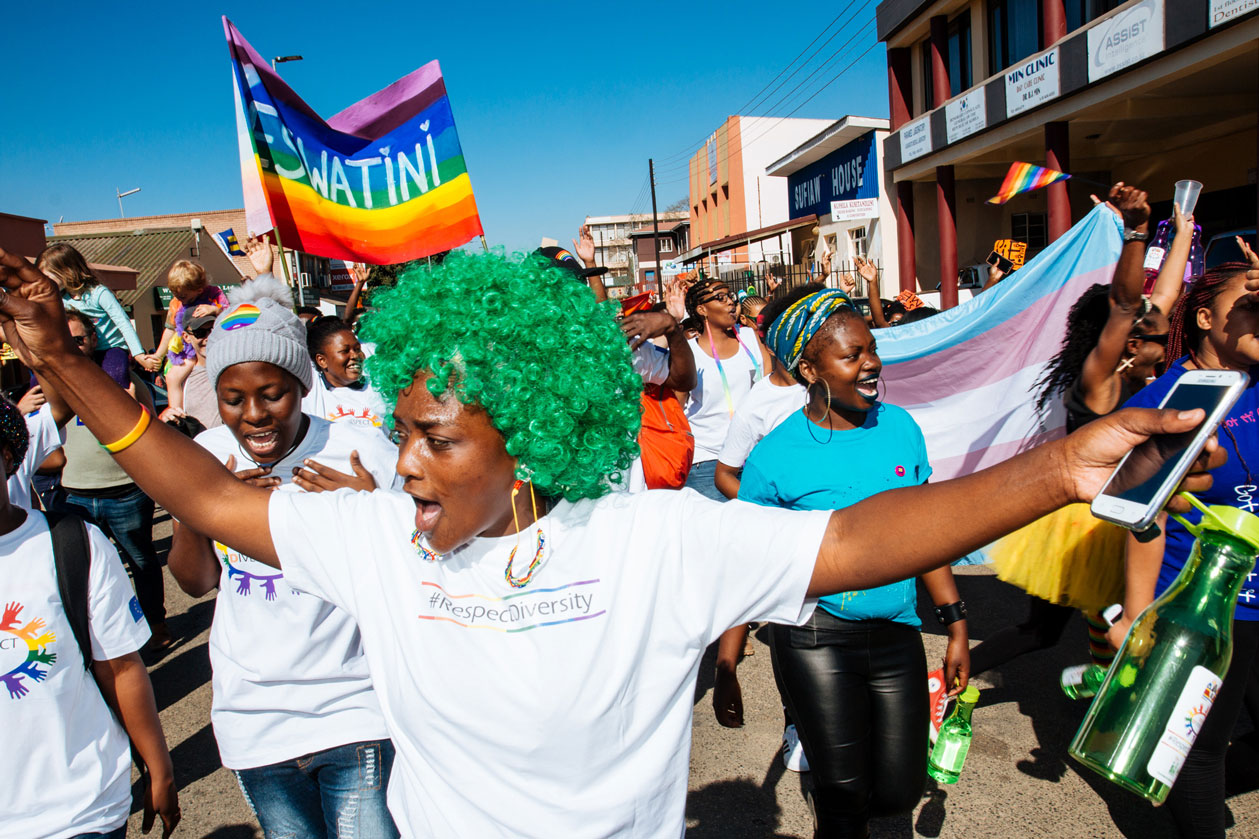 Matt Beard, the company's Executive Director, was among the activists marching through the streets and celebrating the country's LGBT+ community. Recalling his experiences to i-D, he described the parade as, "beautiful and colorful. At certain moments, the infectious joy of this community was so intense that it was difficult to hold back the tears. We were loud, proud and dignified, and nobody came to hurl hatred, abuse or worse at us, as had been feared. Instead, this was a moment of community and personal empowerment, and a powerful boost to so many who have previously had to hide, but who today experienced the giddy excitement of visibility."
Unsurprisingly, the weeks leading up to the event were fraught with worry and concern. Just last week, The Rock of Hope's Melusi Simelane revealed to that threats had been made; yet activists remained undeterred. "This is the first event of its kind, our first opportunity to show our faces to the world and to our country," he said. "I am not scared."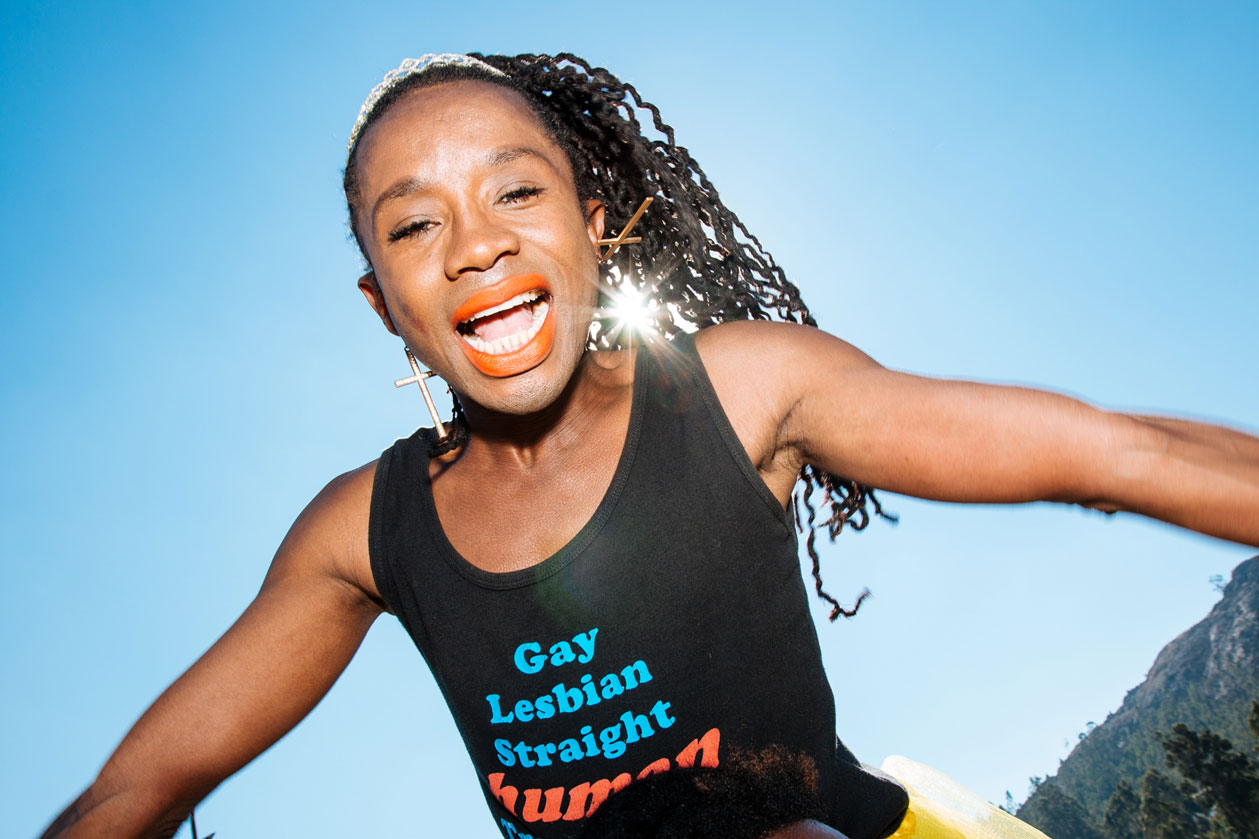 Local news outlets contributed to the climate of fear that preceded the official celebration. "There was some mobilization in the media and online by hate groups in the week leading up to the event," Matt says. "There were also concerns that the event could cause disruption, or even a risk to the safety of participants. eSwatini is a country where same-sex love is illegal; it is therefore not difficult to imagine opponents of equality feeling legitimized in their attempts to prevent this moment of peaceful assembly and association."
These concerns are justified; also last weekend, activists in Istanbul were pelted by plastic bullets, sprayed with tear gas and attacked by police dogs after defying yet another Pride ban. Authorities relaxed their official stance on the day, allowing demonstration as long as it was contained to the small, narrow Mis Street. Activists soon spilled out of their designated zone, and the repercussions were violent; dozens were injured, and 11 attendees were arrested.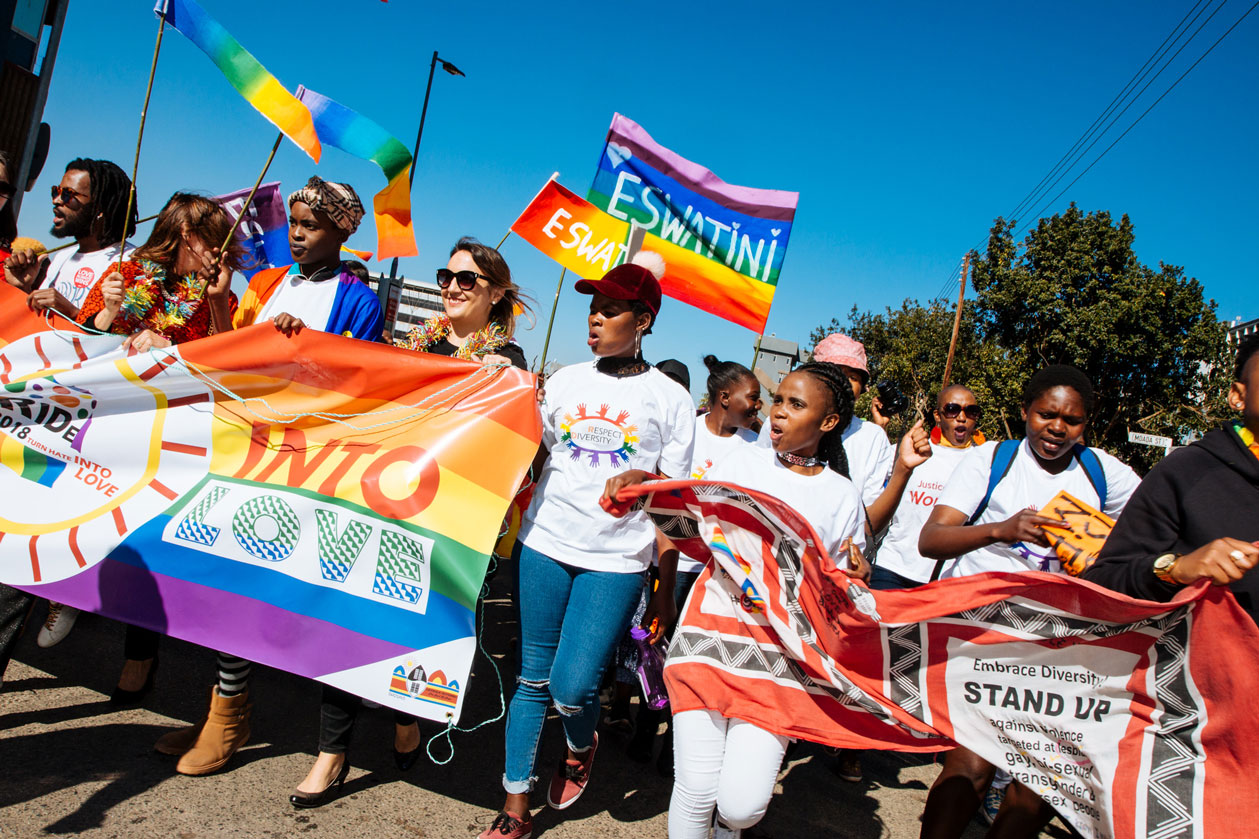 Attacks like these only heighten reluctance to allow for a strong police presence at Pride. After all, the origins of Pride are often traced back to the 1969 Stonewall riots, a series of brutal fights sparked by a violent police raid on a well-known LGBT+ venue. Minorities of all descriptions in many different countries remain skeptical of authorities, and to support their cynicism.
But there were no such scenes in Swaziland. When speaking to i-D, Matt is quick to praise both the country's authorities and the event organizers for their willingness to cooperate. "The police were included as an active stakeholder throughout, and the event organizers diligently obtained all the necessary permissions for the event to go ahead. Their painstaking work really paid off and the eSwatini police were fantastic, providing protection with a smile. The haters stayed away, clearly aware that the positive, inclusive, family-friendly message of eSwatini Pride has won the day."
This celebratory mood is written across a series of striking images taken by Mathias Wasik, photographer and Senior Campaigns Manager at All Out.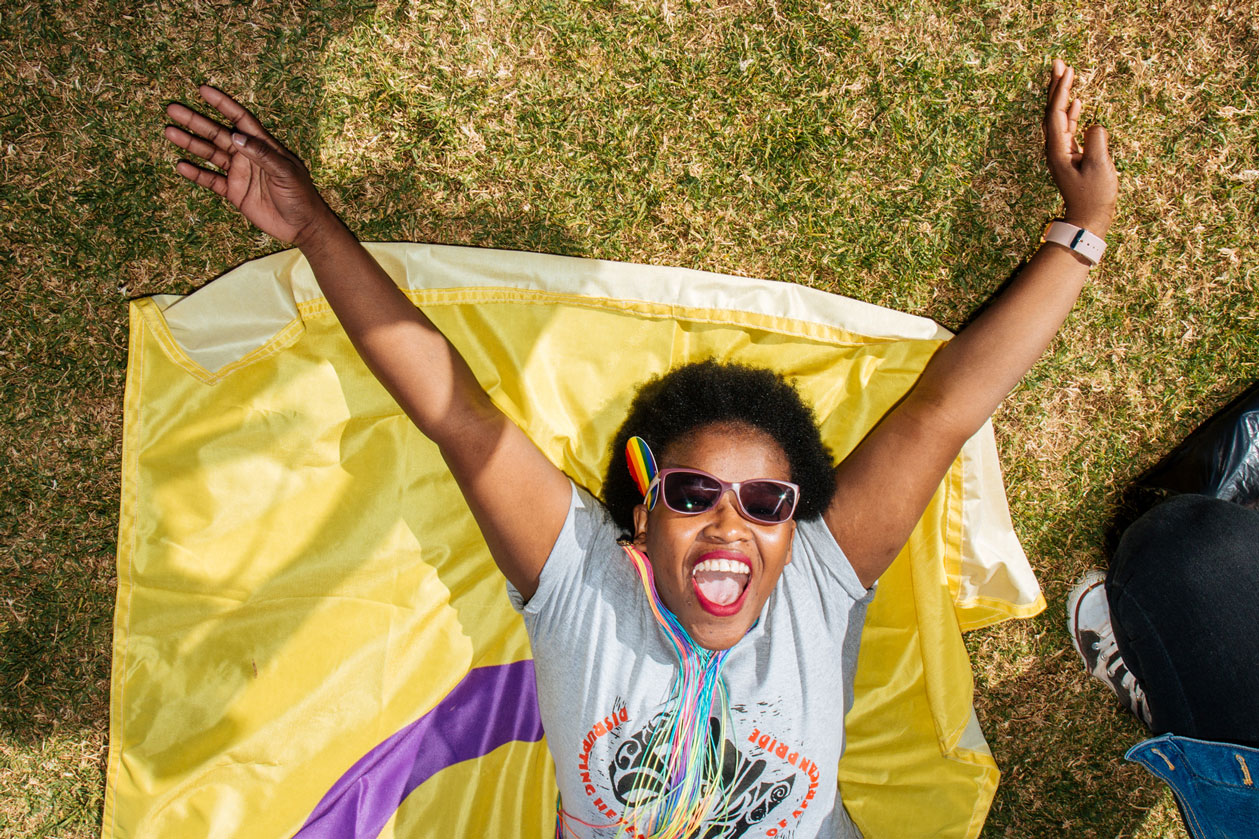 "Photographing Swaziland Pride was a very extraordinary experience for me," he explains. "When I arrived at the venue before the march, the air was already buzzing with excitement. Then, the attendees started to unfold their self-made rainbow flags _ hesitantly at first, as if they still couldn't believe it was actually happening. Soon the venue was flooded with rainbows, music, dancing crowds and joy."
Mathias says that shooting the jubilant portraits was less difficult than he had anticipated; although he was initially nervous, he quickly realized that attendees were keen to "show their pride to the world -- they have waited for this moment for so long." As the country's LGBT+ community began marching through the streets of Mbabane and chanting their cries for acceptance, he too describes an "explosion of joy. I later heard from many attendees just how proud and relieved they were that everything went so well. It really was a wonderful experience to witness this historic moment in Swaziland."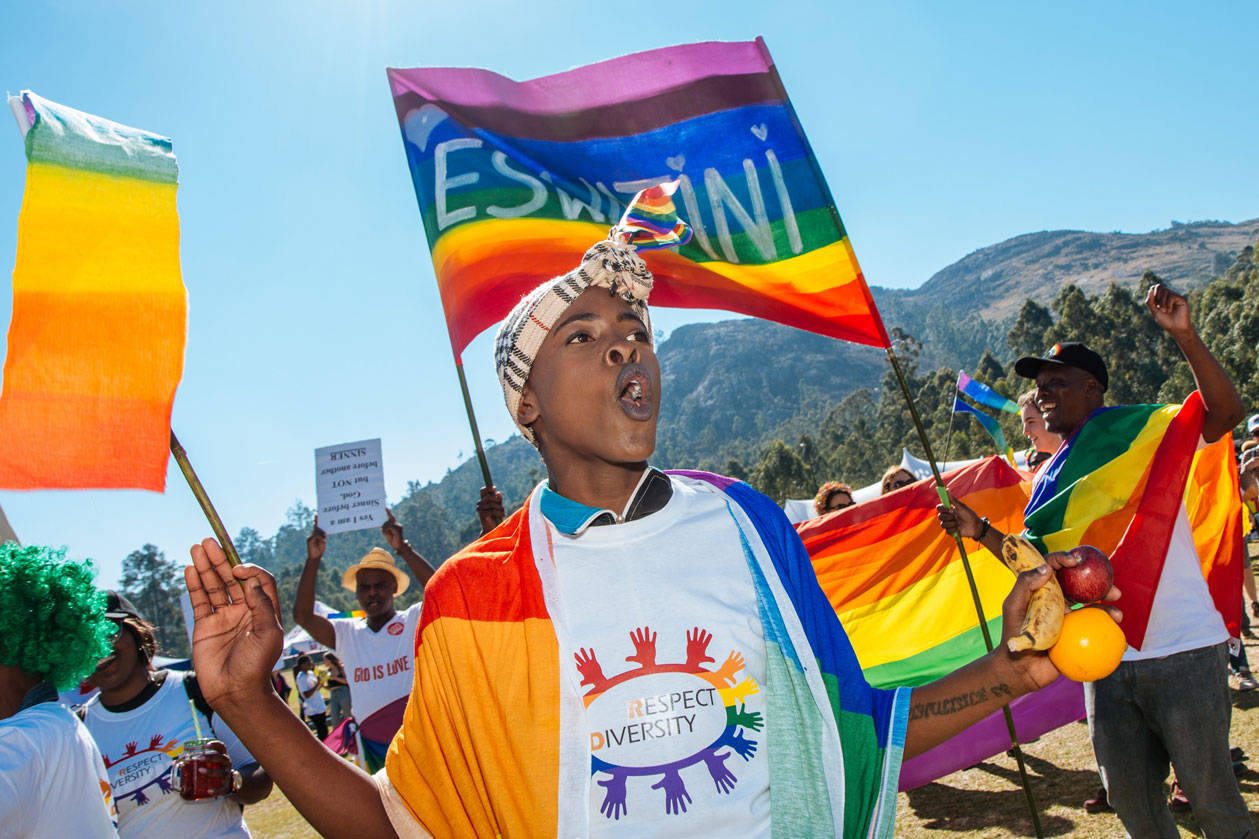 Not only is the event's success a testament to the excellent work of NGOs such as the Rock of Hope, it also demonstrates that genuine progress can be made when international organizations focus their efforts on under-represented communities. Not only was the parade funded by a campaign launched by All Out, other organizations such as the US Human Rights Campaign (HRC) stepped in to support the landmark event.
Naturally, there is still work to be done. Swaziland is still a country whose rates of poverty and inequality are tremendous, but huge strides have been made over the last few years to combat its worryingly high HIV rate. Grassroots organizations like The Rock of Hope have been instrumental in spearheading this progress; not only does it publish research and create accessible resources, it also partners with HIV-specific NGOs to eradicate the problem. Even local Swazi media outlets have written reassuringly positive media coverage of last weekend's celebration, indicating that this could be the first in a long line of steps needed to ensure global LGBT+ equality.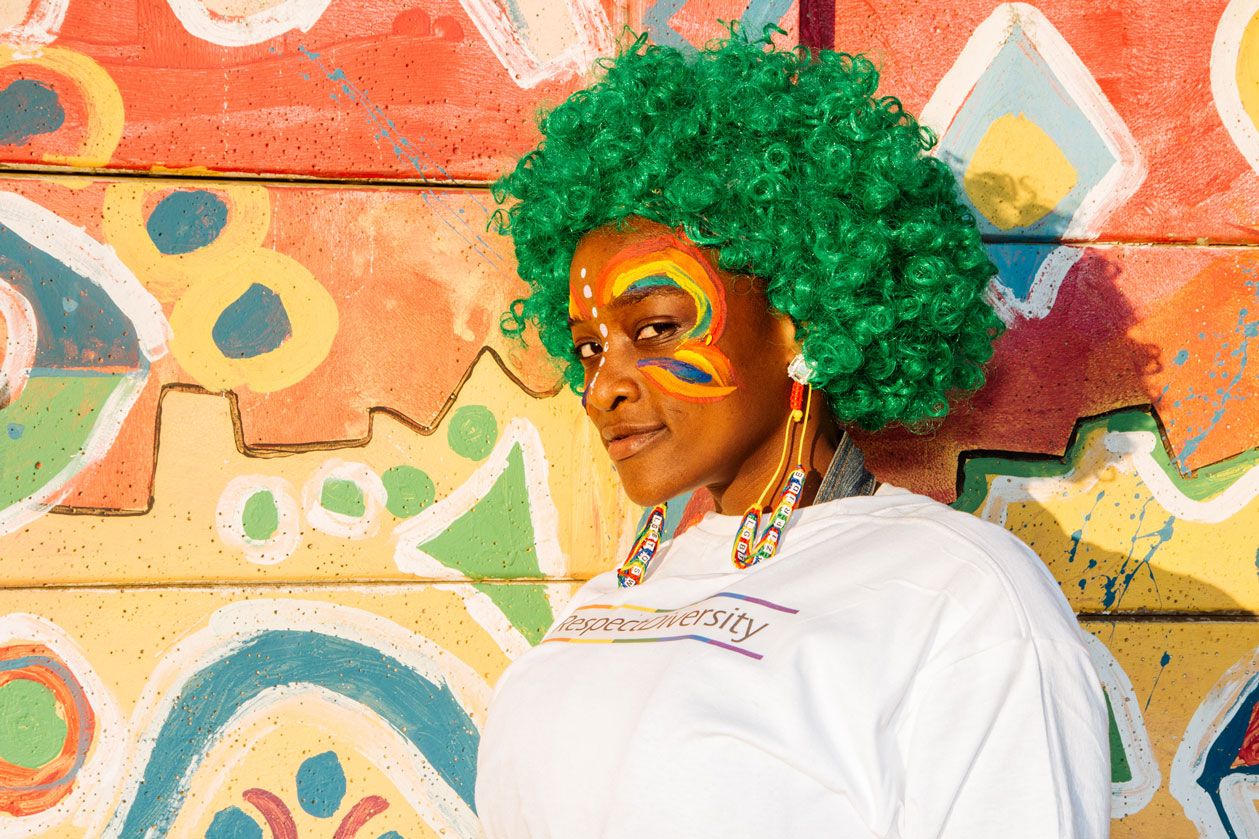 This article originally appeared on i-D UK.