gucci's new beauty instagram is inspired by art history
The account shares artworks that transverse history as well as gender, culture and geography.
|
18 September 2018, 5:34am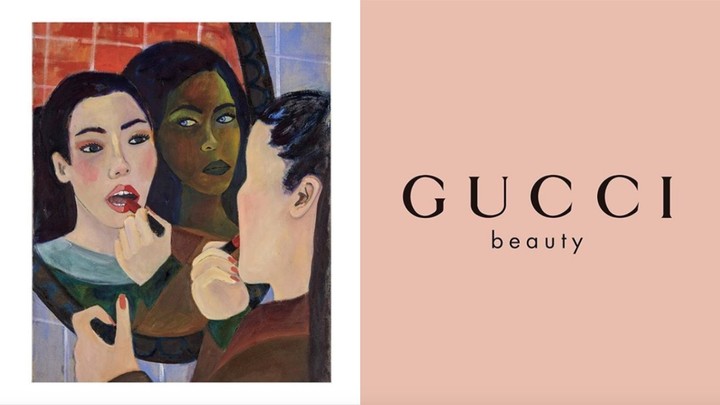 Images via Instagram
Gucci just dropped a surprise announcement in the form of a mysterious new Instagram account, @guccibeauty. After conquering the minds and wallets of Gen Z with maximalism, colourful graphics and logomania, Alessandro Michele is now looking to continue his successful tenure at Gucci by revitalising its beauty offering.
The Gucci Beauty account leaves a lot of questions unanswered — at the moment its feed consists of historical artworks sourced from various public and private collections. The works transverse history as well as gender, culture and geography with varying posts of 2000 year old Egyptian art, to Japanese woodblocks, to contemporary African American painters. The story behind each piece of art is explored in the caption by a group of art writers with varying perspectives.
It's expected that eventually the Gucci Beauty account's focus will shift from art history to relaunching Gucci's cosmetics line. The company first attempted cosmetics under Michele's predecessor Frida Giannini, who collaborated with Pat McGrath on a line in 2014. Unfortunately for us the line seemed to have gone by the wayside in recent years — until now.
Keep watching @guccibeauty for both an art history lesson and a potential sneak peak at what could be the house's next bestselling products.