saint laurent is taking over colette on monday
Get those Christmas lists ready.
|
24 November 2017, 2:45pm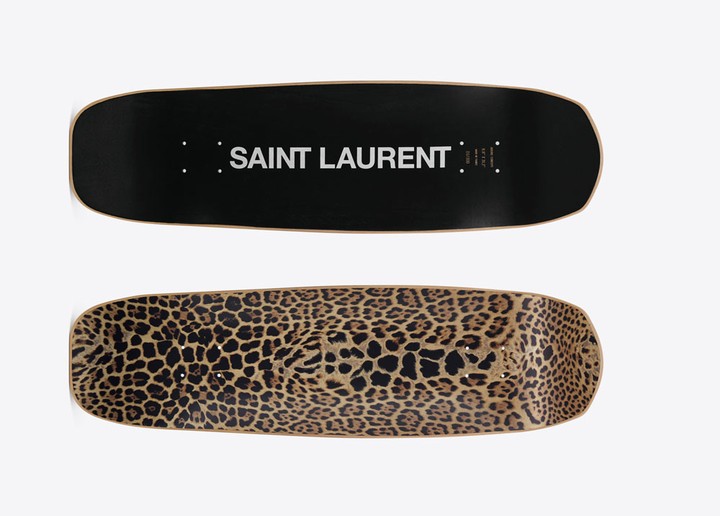 This article was originally published by i-D UK.
Fans of famed French fashion house Saint Laurent rejoice, because they are taking over famed French department store Colette this coming Monday. The brand have created a line of collectable items for the store just in time for you to start dropping really unsubtle hints about what you want for Christmas.
Highlights include: a leopard print skate deck, an actual Vespa scooter, a customized Polaroid camera, and a lighter referencing Yves's Le Smoking.
Don't fret if your family's not quite generous enough to shout you a motor vehicle. More modest than a scooter — but no less desirable — items in the line up include a Patti Smith hoodie, a Bryan Ferry tee, a Travis Scott-curated vinyl compilation, a David Sims-shot calendar and lots and lots of chocolates.
The brand's collaboration is the latest in a series hosted by Colette, with Chanel, Thom Browne, and Sacai among the host of other brands to take over the store this year. Unfortunately it's also the last — Colette is set to close in December, after 20 years as the number one fashion shop stop in Paris. And with Saint Laurent rumoured to be taking over the space, the surprise collaboration may suggest a friendly transfer between the pair.

If you're not in the French capital come Monday, don't worry — the collection will be available online (if you haven't spent all your money on the Black Friday sales first).