kate moss gave us all her beauty tips
You're welcome.
|
21 November 2017, 5:20pm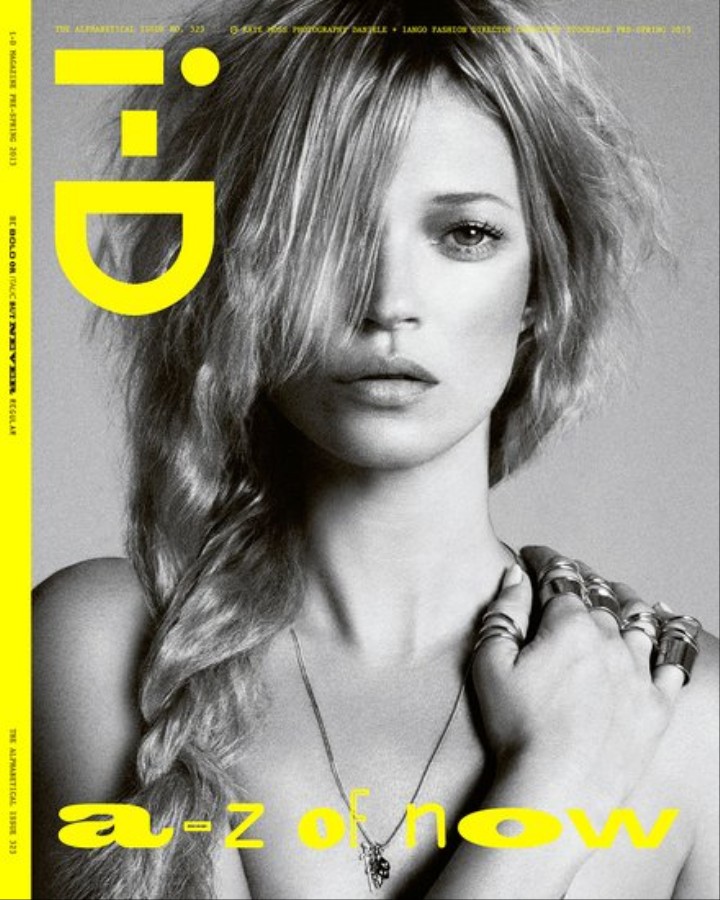 Photography Daniele + Iango. The Alphabetical Issue, no. 323, 2013
This article was originally published by i-D UK.
Kate Moss knows her way around a mascara wand. Not only has the Croydon-born, decade-defining supermodel spent more hours in a makeup chair than we've spent trying to make our liquid eyeliner, she's also managed to perfect in seconds the just-got-out-of-bed look, which can take the rest of us mere mortals days (and an entire glam squad) to achieve.
To quote Miuccia Prada, "What can one say about Kate that hasn't already been said?" Not much, to be honest. Since her doe-eyes and freckled features first graced the cover of The Face in 1990, she's had an inordinate influence on style and beauty. She's the personification of 90s fashion and the definition of supermodel cool. It's estimated she's graced over 300 covers (around 20 of which were ours) — we'd fact check this, but it would literally take all week. She's started her own model agency, and there's a solid gold statue of her by Marc Quinn in the British Museum worth over two million. She's even been inked up by Lucien Freud — where others have regrettably saccharine quotes adorning their biceps, she has an actual piece of art on her body.
So it makes total sense that the Japanese beauty juggernaut Decorte has tapped Mossy to be the new global face of its brand. To celebrate its arrival in Selfridges, we sat down with the OG supermodel to mine her magnificently encased brain on all things beauty.
Read: Who is the real Kate Moss?
What is your earliest beauty-related memory?
Buying Rimmel Heather Shimmer lipstick to wear to the school disco. I was about nine.
When did you first actually start wearing makeup and how did it make you feel?
When I was younger I mostly only wore it for work, but suppose I started to wear it more regularly over the years… I still like to keep it simple unless I am going out and want to create more of a look. A flick of eyeliner and a nude lip always works for me. I created a palette for Decorte which had all the essentials in it.
Who has inspired your looks over the years?
Definitely Anita Pallenberg and Marianne Faithful from the 70s… I love having a character in mind when I'm getting ready for a night out.
Can you talk us through your regime today?
I love all the Decorte products, I like to use water on my face so use the foaming facial wash and then moisturize with a few drops of Vitality Tincture added to the Meliority intensive cream. I do this morning and night.
What's the best beauty advice you've ever received?
I've worked with all the best makeup artists, so I've picked up loads of advice, but I think the best and simplest is to use eyelash curlers. They really open up your eyes.
What does beauty mean to you?
Happiness.