a music photographer tells the stories behind incredible images of kate bush and siouxsie sioux
"Iggy Pop was quite overpowering, but I could handle him," says Brian Griffin.
|
13 November 2017, 11:40am
The Specials
Back in the 80s, British photographer Brian Griffin was the go-to guy for shooting rising music stars. He photographed everyone from Iggy Pop to Kate Bush, from Depeche Mode to Echo & the Bunnymen. He was -- and still is -- one of the foremost visual chroniclers of new wave, post-punk and the New Romantics, with over a hundred album covers and magazine spreads under his belt. And yet, when the Birmingham-born photographer moved to London in his mid-twenties, after studying photography at Manchester Polytechnic, he was hell bent on becoming a fashion photographer.
"It went badly," he laughs now, explaining his early days as "a photographer of businessmen." Then how did he end up shooting the most recognizable faces of the 80s music scene? "I just took my portfolio around to STIFF Records, which was an independent label at the time, and showed them my work. They liked it and I got on the way," he says.
Brian's new book POP -- a 400-page tome spanning the mid-70s to the late 80s -- shines a light on one of the most a creatively rich periods in music history, with new music scenes seemingly exploding every other week. Sharpening his focus on the fresh-faced stars shaping this new musical landscape, Brian was there to capture it all. Here, he takes us through some of his most striking shots from that period.
The Specials
"This was taken at a barbershop in Coventry for the Radio Times; it was all planned for me, I just had to turn up and try and take a decent photograph. I was only a young photographer then. I was probably only four years out of college. I mean they would've eaten me alive, really, because I was naïve. I had to really given them direction. I've always had to direct people. I direct people quite heavily, even more so now. I direct people as if they're marionettes in a way. I'll move their bodies and everything."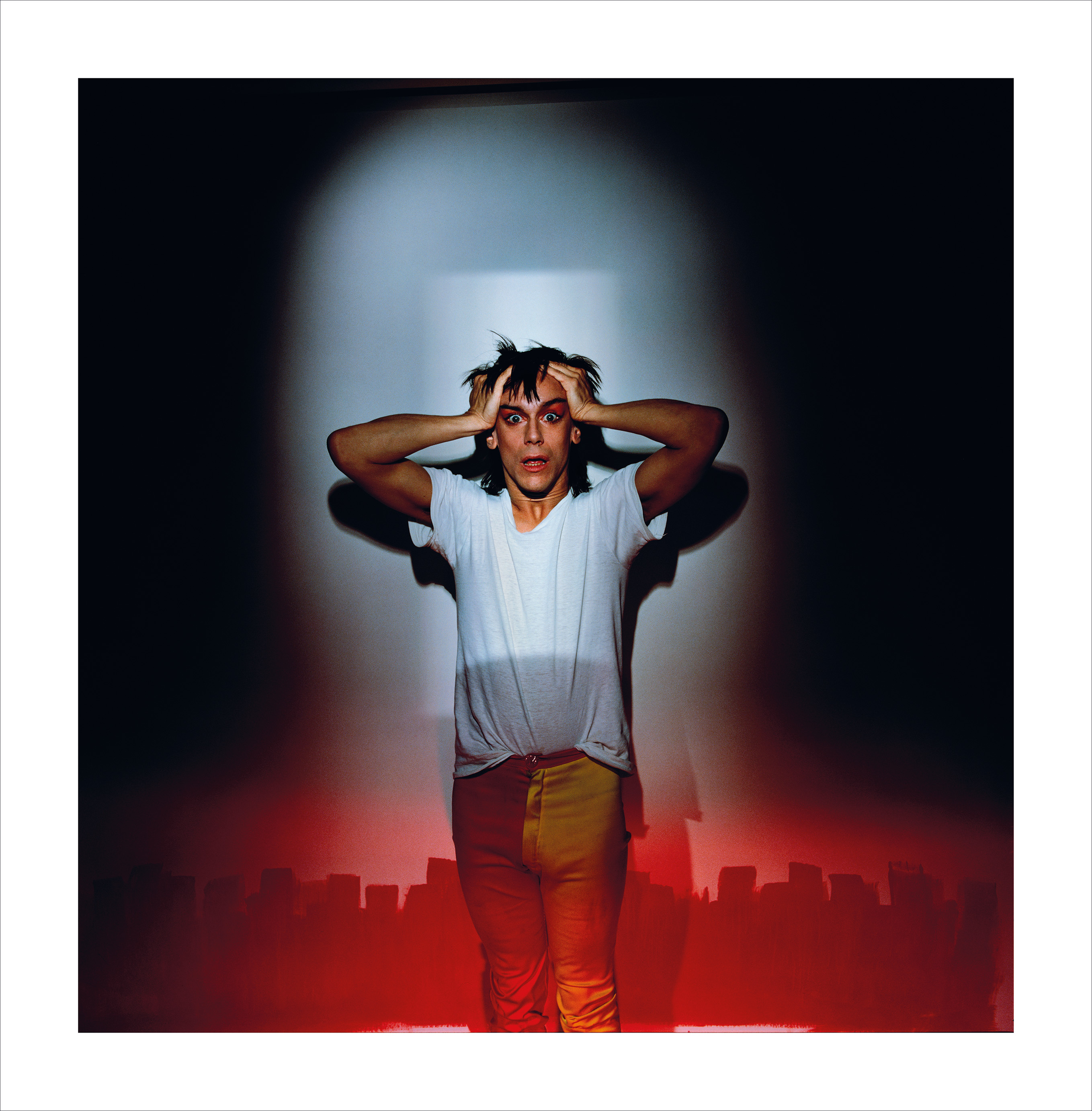 Iggy Pop
"This was a whole day's shoot and Iggy exhausted me. We did it in Notting Hill. You can understand what he was influenced by. He just completely wrung me out, he was so energised. I was a young man so I was quite fit, but he was extraordinary; very inventive, amazing with his body, the way he can move his body. I had a lot of respect for him, because he'd come back from working with Bowie in Berlin. Iggy was quite overpowering, but I could handle him. The next day they did the promo shoot and I wasn't on there because I wasn't commissioned to do it, and he was going crazy because I wasn't there. So he obviously liked me to be around. I don't know why but he did."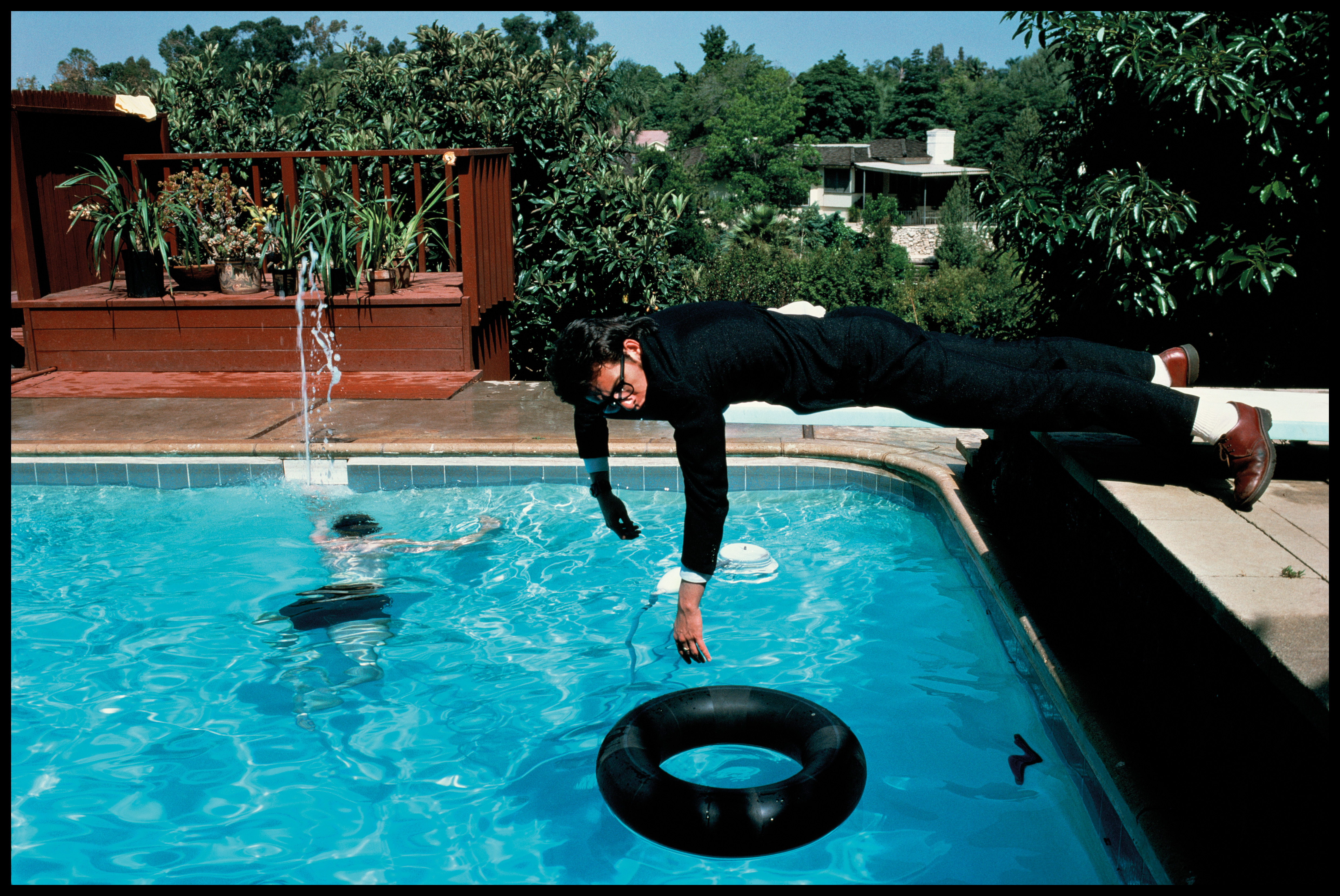 Elvis Costello
"This was taken at a record executive's house, or palace, up in the Hollywood Hills. I was shooting the whole thing for the Sunday Times Magazine as the band were playing at Hollywood High School. I was hanging out with them a lot, and it was an off the cuff moment, just sitting around having drinks or something, next to the pool. I told Elvis to lie like that on the diving board. Later, I took all the work back to London and it was firmly rejected by the Sunday Times, they didn't want any of it. So Elvis's manager, Jake Riviera, wanted the whole lot, and they were used on single backs and album covers."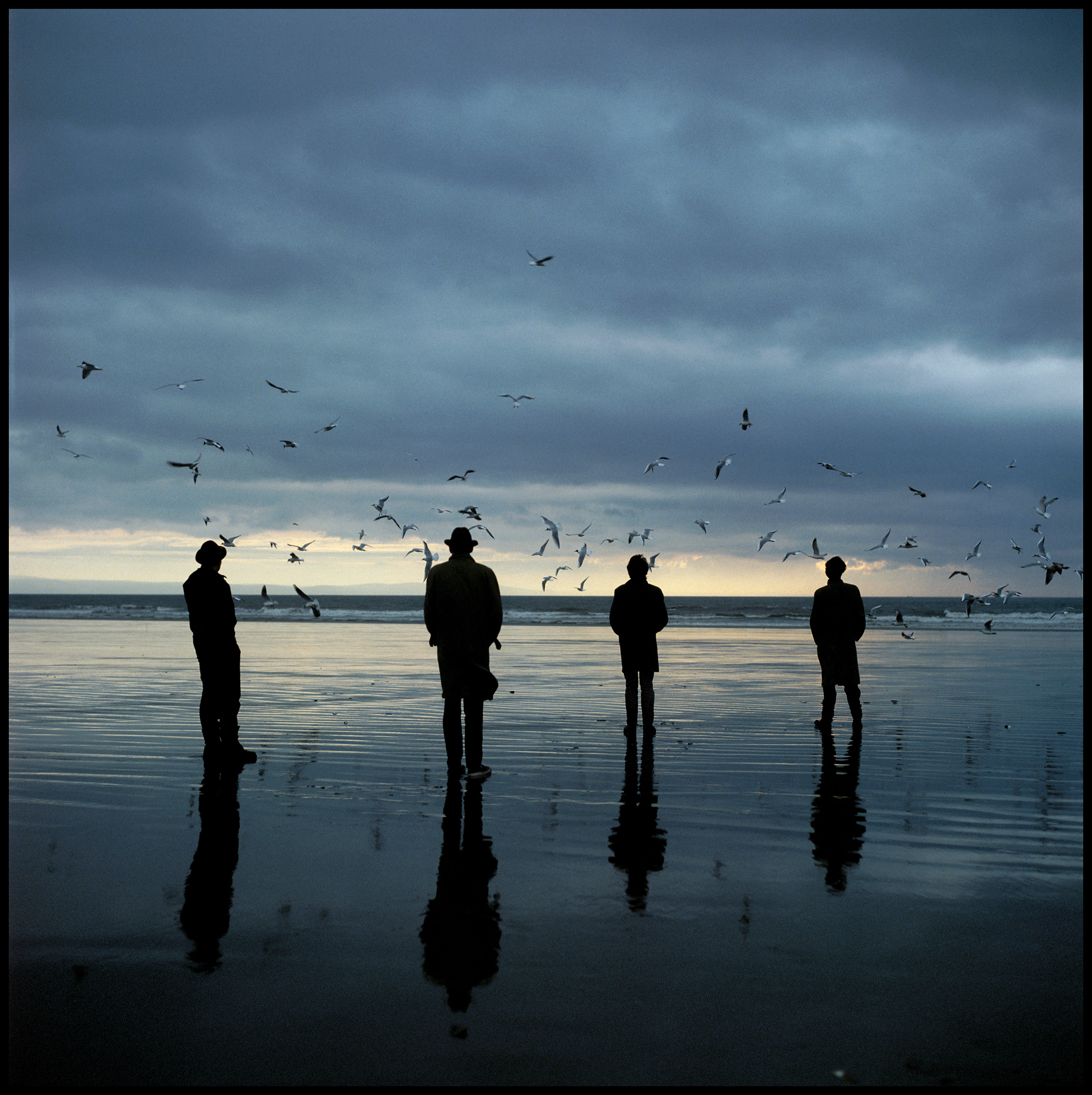 Echo & the Bunnymen
"I shot this at Porthcawl beach in South Wales for their Heaven Up Here record cover. The band were working at Rockfield, a top studio at the time, and that was the nearest beach. The idea came from their management, that they wanted seagulls on a beach. The thing was, I photographed them like mini silhouettes, which didn't go down terribly well at the record company as you can imagine, because Ian McCulloch was very beautiful and they like to see a lot of him. It wasn't received very kindly I can tell you. Then they settled on it and it was voted best album cover of the year in the NME, I think."
Kate Bush
"Kate had seen A Broken Frame by Depeche Mode and really liked the image in the cornfield. She saw that and she wanted something in a similar category. So therefore I found a field that we could work in, which was near my home in High Wycombe. We drove up there with the location person, make-up, hair, stylists, assistants, lights and did it in a field. She's an amazing woman, just extraordinary. That's all you can say, really. Extraordinary. A personality that you'll never forget. Just to spend a day with her..."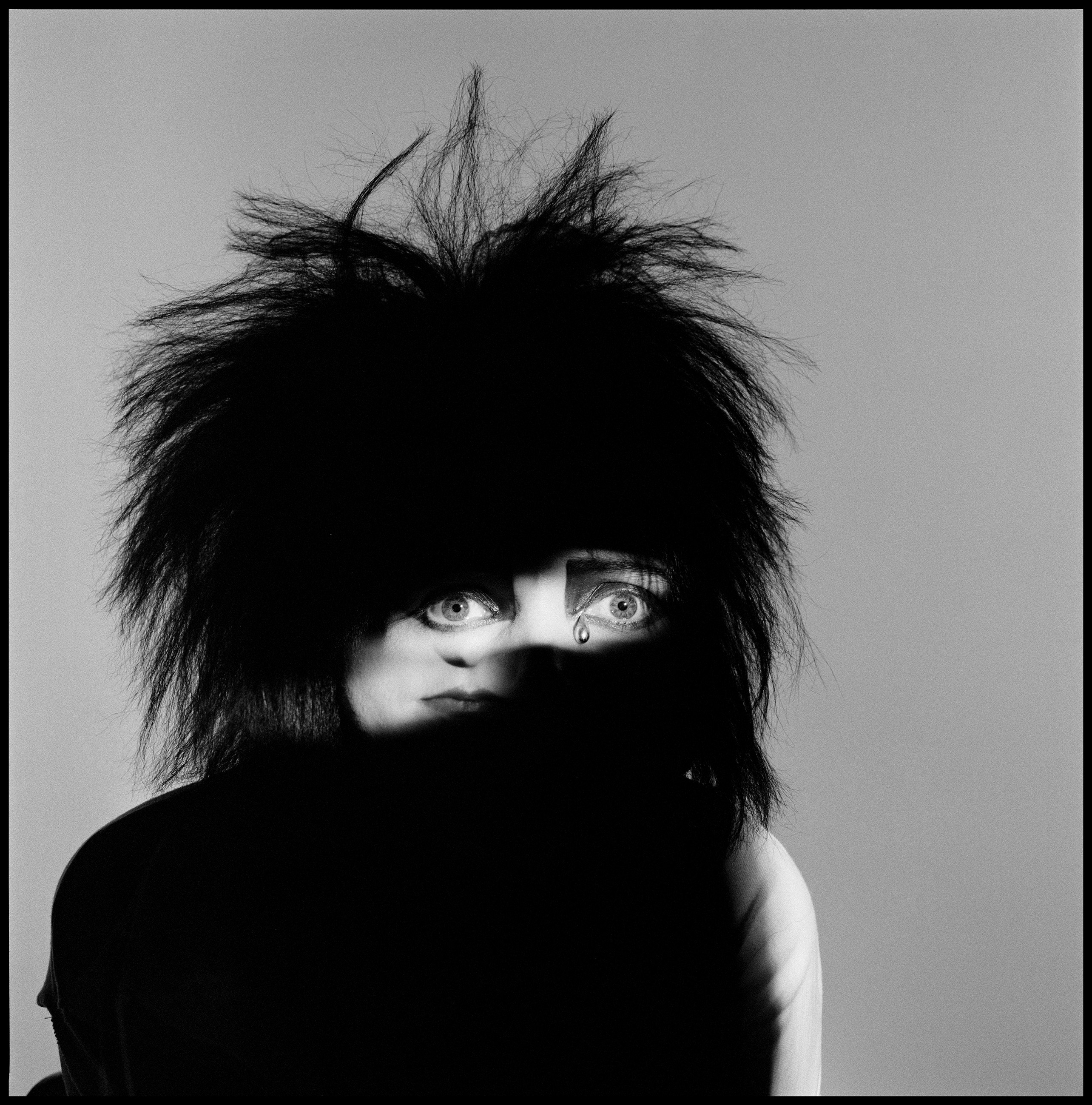 Siouxsie Sioux
"We had a silver tear made, which you can see in her right eye. I did a lot of double exposures, with the music stuff especially, and that's what it was with Siouxsie. Just keep the film in the camera, don't move it, wind the camera on and shoot another picture on top."
POP by Brian Griffin will be published on 14 November by GOST Books