why everyone is dressing like they're in that cult from midsommar
If Copenhagen Fashion Week is anything to go by, dressing like an Edwardian woman is sexier than ever.
This article originally appeared on i-D UK.
Fashion is having a major Midsommar moment. Seemingly overnight, the industry has embraced a kind of cultish adoration for the modest folk dresses worn by the commune of blond Swedes in the horror film, set in a Scandinavian summer solstice festival and directed by Hereditary's Ari Aster. Nowhere was it more prevalent than at Copenhagen Fashion Week last week, where designers such as Ganni and Cecilie Bahnsen have made their stamp on the kind of prairie-style dresses that wouldn't look out of place in an Edwardian doll's house or even Greta Gerwig's forthcoming adaption of Little Women, set in 1860s New England. The look is distinctly 'then', but is, for some reason, resonating right now too.
If fashion has a strange predilection for reviving bygone styles, this is one that seems far away from the general rigmarole of '60s-70s-80s-90s' eras. Think Victorian nightgowns, Lolita styling, trailing skirts, puffed sleeves, smocked bodices and covered-up modesty. It may have gained momentum in Copenhagen, but in London, Simone Rocha, The Vampire's Wife and Molly Goddard have echoed the sentiment with dresses that fit the bill in their own ways. In New York, Batsheva dominates the prairie dresses market, with a cult range that nods to the archive of Laura Ashley. Perhaps now more known for interiors, Laura Ashley was once the arbiter of this particular aesthetic: linen dresses, folky blouses and romantic ruffles. Reaching its peak in the 1980s, the brand crashed out of fashion as we embraced noughties minimalism. So how did it all come full circle all over again, to modern women dressing like Victorian girls?
"It became a key shape because the large volume of fabric originally came from [women] being allowed to be super feminine," says Cecilie Bahnsen, whose shows evoke the kind of collective femininity of Sofia Coppola's The Virgin Suicides or The Beguiled. Cecilie's babydoll dresses are made from lightweight and yet opulent fabrics, developed in collaboration with a mill in Lake Como. Judging by the guests at her show, the dresses are usually dressed down with sneakers or flat sandals. In some sense, that dressing-down is what makes the period-inspired dresses look modern. "For me, it's been about showing sexuality in a different, softer way. It's not open cleavage, but maybe the back is open or other parts of the female body [are on show] that are just as beautiful but not as obvious.
"I think it releases an inner love for dressing up or daring to be yourself without overcomplicating it," Cecilie adds. "You feel beautiful, and it gives you an extra kind of energy in a way that a t-shirt and a pair of jeans can't."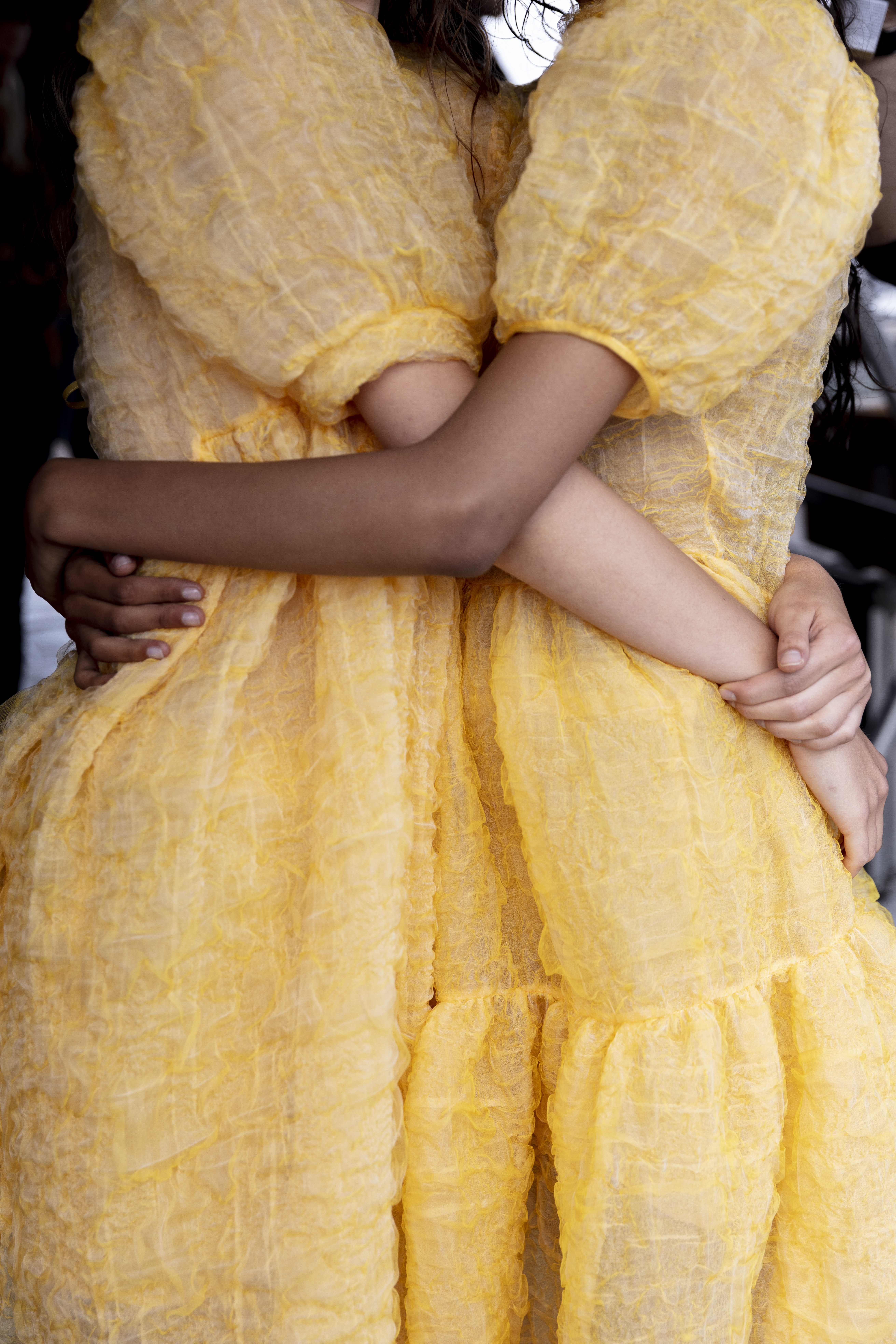 At Ganni, the look is more modern, in that it's less 'on-the-nose' period piece, and more of an off-the-cuff reference. This season, the Danish brand celebrated its 10th anniversary since Ditte Reffstrup took over as creative director and ushered in a new age of affordable, practical dresses that are both feminine and comfortable. When Ditte took over what started as a little-known cashmere brand, the idea, she explained, was to channel the women of Copenhagen, who were often found pedalling around the city on a bike in dresses. The idea caught on. This year alone, a green version of Ganni's check smock dress has gone viral — appearing all over Instagram and selling like hot cakes in the brand's 600 stockists around the world. It's a streamlined rendition of the Edwardian look, but echoes its full-skirted and smocked bodice silhouette. Central to the success of Ganni is the community it has built — recognisable by the hashtag #GanniGirls — that echoes that kind of sisterly spirit that these dresses evoke. "It's about feeling comfortable in your own skin," explained Reffstrup after her show, in which Danish singer MØ performed in the rain.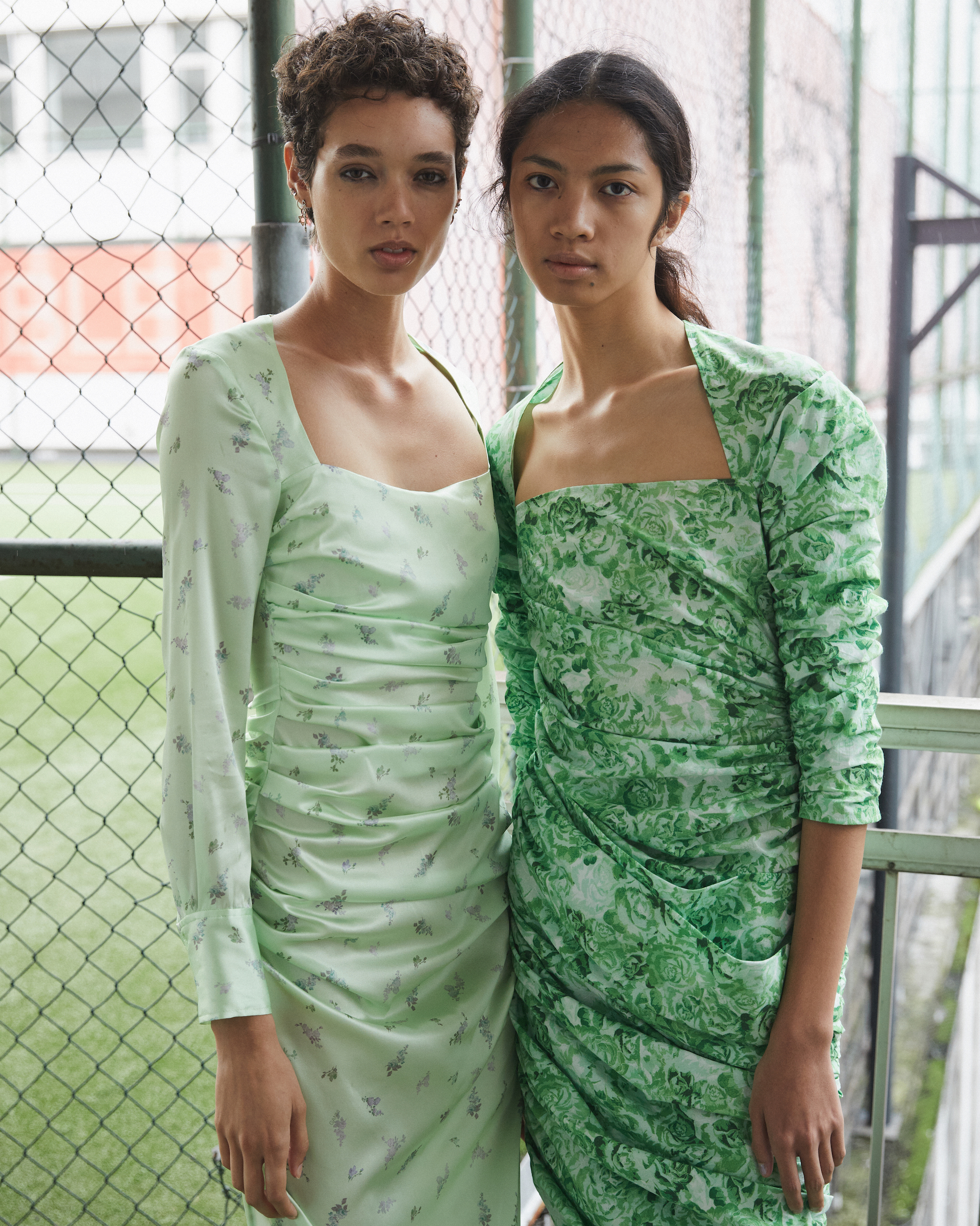 Modest, innocent and sweet, it's a look that would once would have been considered twee. This isn't the first time that fashion has looked to centuries past, either. Mary Quant borrowed from Victorian childrenswear to create her go-go vision of the Swinging Sixties, keeping the proportions mini in a way that was subversive on adult bodies . Back then, Quant tapped into a youth culture zeitgeist, reflecting how a generation of teenagers were coming of age at the time of a post-war youthquake and wanted to differentiate themselves from their parents' straight-laced generation. However, this time round, these dresses have been embraced by women of all ages.
The idea of grown women dressing like Edwardian children has more to do with modern ideas of femininity than age. Pretty, saccharine dresses are no longer considered silly or twee— which resonated with the idea that women need not dress like a man in the workplace to succeed like one. Today, women want to shatter the glass ceiling looking unapologetically femme. Sometimes that's the body con sexiness that everyone seems to be hashtagging #HotGirlSummer; sometimes it's something more covered-up and traditionally crafty. Both are equally appealing polar opposites.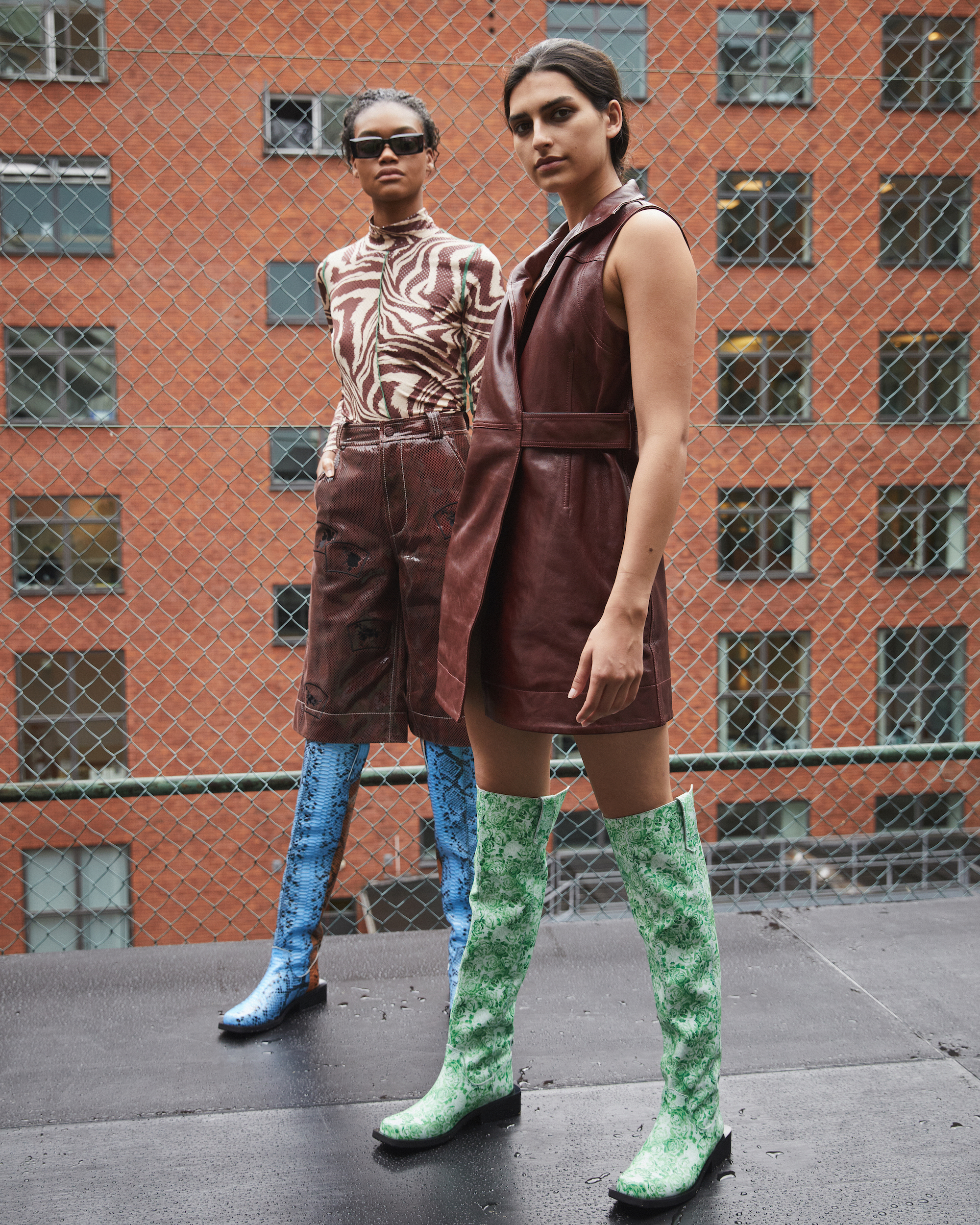 Though just like Midsommar, there's something distinctly Scandinavian about it. Ganni's seasonal house party -- a sort of closing party for Copenhagen Fashion Week -- was peppered with Midsommar-esque floral arrangements, on swings in the garden or across the bar and girls in dresses to match. Alfred Bramsen, an up-and-coming floral artist, was responsible. A Danish native, Alfred can often be found running around in the kind of smock dresses that his country women have become synonymous with. "It's something that a lot of older ladies have in their closet," he says, "and I can imagine my mum pulling out some of these dresses from a weird bag at her summer house in Northern Denmark." The love for soft florals and modest silhouettes has blurred the line between fashion "Here," Alfred says, "we get flower crowns instead of mortarboards when we graduate!"
This article originally appeared on i-D UK.