50 queer films that defined the 2010s
From 20th century-set lesbian love stories to transgender sex workers seeking revenge in modern day Hollywood, these are the 50 LGBTQ+ movies that shaped a decade of cinema.
|
10 December 2019, 3:17pm
Ten years feels like a long time, doesn't it? Presidencies have changed hands, whole industries have adapted to new methods of consumption, and the news that the planet is dying has gone from being a political footnote to galvanising the most vital, pressing movement of our times. Some communities, however, have barely changed at all. Instead, they've continued the fights they've been fighting for decades, awaiting their honest moment in the cultural spotlight.

For queer representation in cinema, the 2010s felt like a benchmark moment. What had existed before -- scatterings of queer love stories with heteronormative leads; inaccurate portrayals of trans bodies; queer characters fetishised or used for cheap laughs -- was finally starting to come undone. The tapestry of characters that graced our screens finally became representative of what life was like in the real world. Queer filmmakers got their time in the spotlight. Queer actors, finally, got the roles that had been stolen from them for decades.
To celebrate that, we've compiled a list of 50 queer films that defined the decade. While the top 10 is a standard countdown of what we consider to be the finest queer films to have hit cinema screens this decade, the remaining 40 are presented in random order: excellent films that deserve your recognition regardless of their position.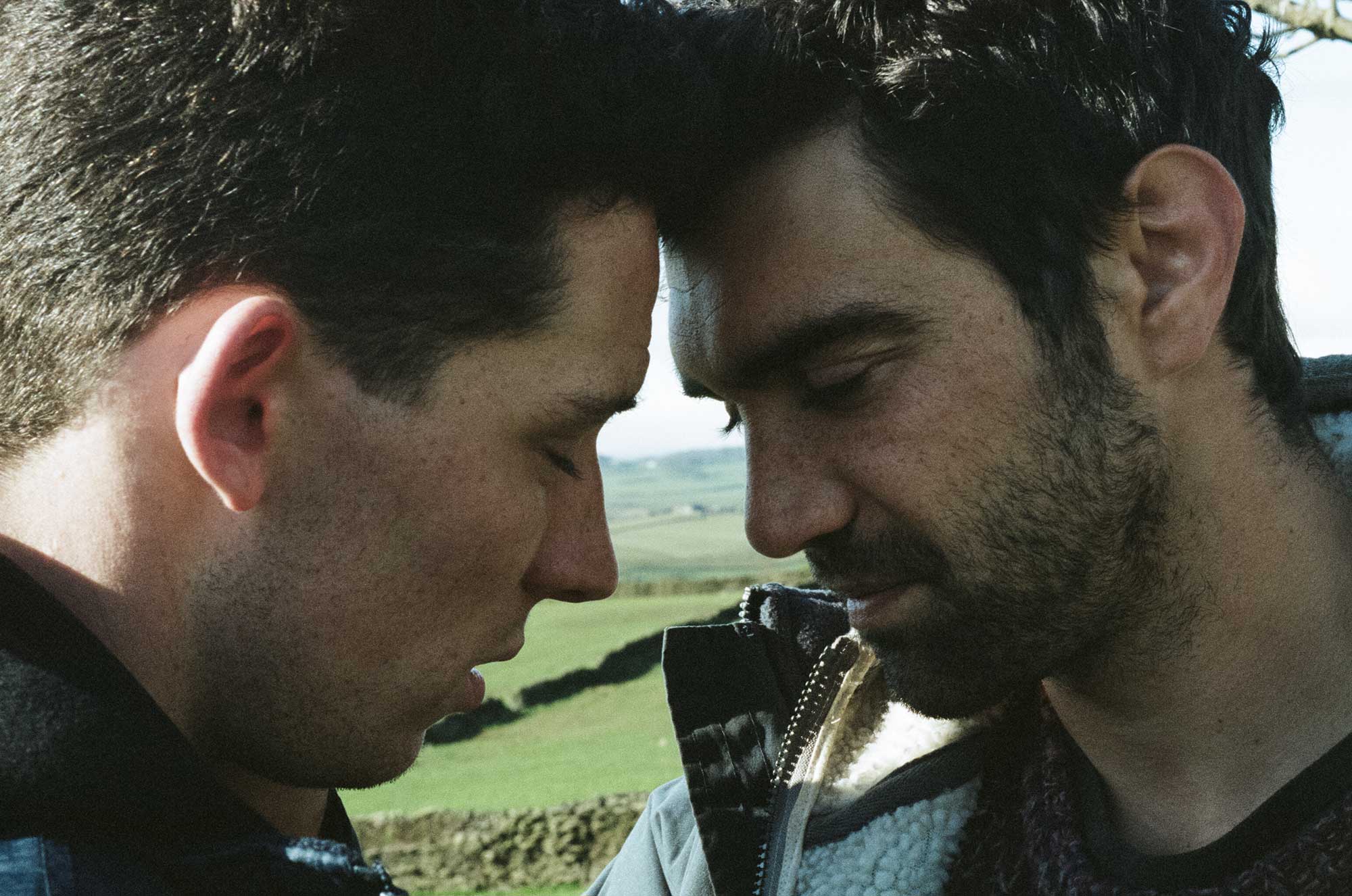 50. God's Own Country
A glowing testimony to the current state of modern British cinema, this quiet love story between a closeted farmhand and an immigrant shepherd is widely hailed as one of the key pieces in the gay storytelling renaissance. Debuting at Sundance in 2017, alongside Call Me By Your Name and Beach Rats, Francis Lee's considered directorial debut launched his career, as well as The Crown star Josh O'Connor's.


49. They
Anahita Ghazvinizadeh's name is not one heard much of outside of arthouse cinema circles, but she has a real knack for quiet, clever storytelling from a queer perspective. Her 2017 film They, executive produced by Top of the Lake's Jane Campion, follows a non-binary teenager on hormone blockers, contemplating whether or not they want to transition. It's a modest movie, Anahita's debut, that sweetly explores identity, family and living a life in limbo.
48. Kiki
Three decades after the enigmatic, colourful characters of Paris is Burning were walking the balls of uptown Harlem, Kiki came to be: the spiritual sister project to Jennie Livingston's formative 90s classic. This documentary about young queer people of colour in NYC reckoning with homelessness, sexuality and HIV around the Christopher Street Pier was a critical success, and won the Teddy Award at the Berlinale back in 2016.


47. Rafiki
Few contemporary queer films attract as much controversy as Rafiki did. Premiering at the Cannes Film Festival in 2018, this Nairobi-set story of two women forging a relationship in a society that doesn't welcome it sidestepped its baggage (it was banned and then unbanned in Kenyan cinemas) and won hearts for one reason. It suppressed the hammy tropes of queer trauma, and swapped them out for a tale that perfectly captures the nuances of our first true love. As its protagonists, Samantha Mugatsia and Sheila Munyiva delivered subtle and star-making performances.


46. First Girl I Loved
Before Booksmart sauntered into our lives and became the big queer energy film about high school LA, Kerem Sanga's First Girl I Loved took us to the sad, confusing core of what it's like to fall for someone during your formative years. Following the editor of the school yearbook, Anne, as she lusts over the stupefyingly good looking softball star Sasha, it raises issues of consent and sexual health that few others have handled with such finesse.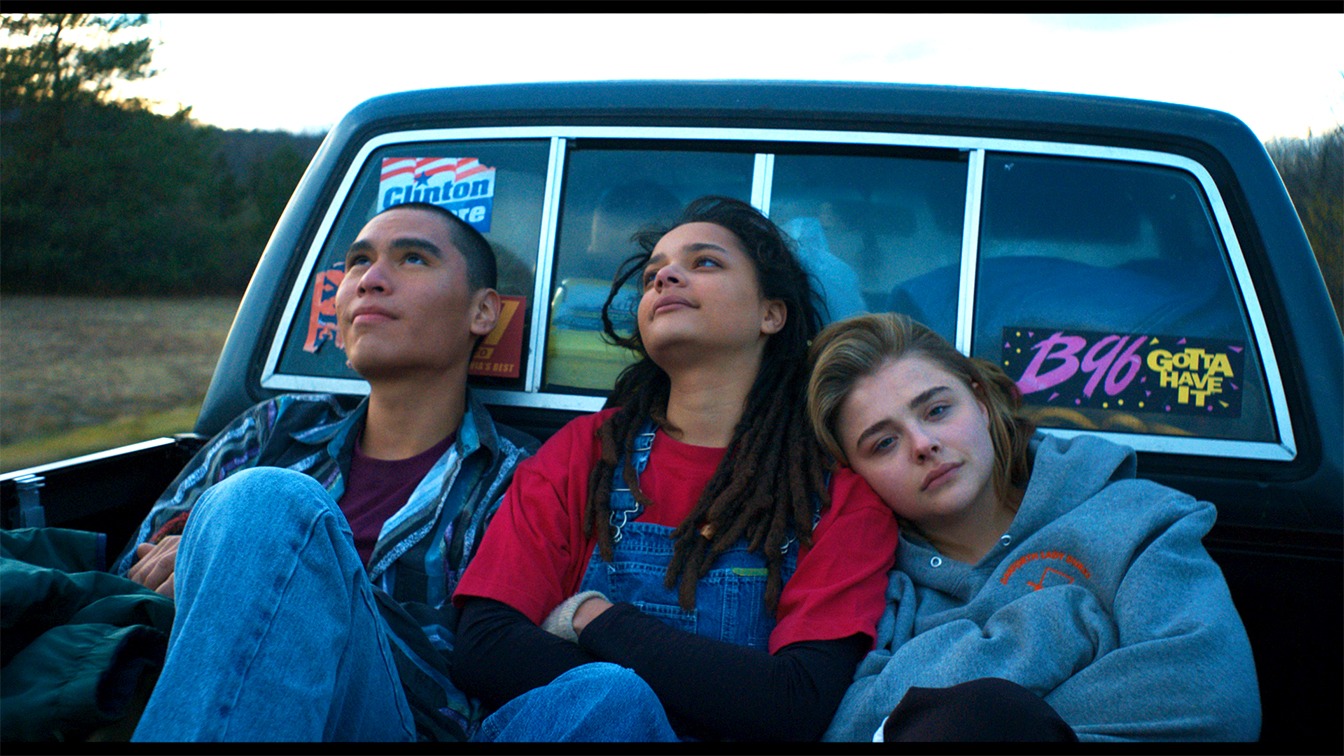 45. The Miseducation of Cameron Post
An adaptation of Emily Danforth's debut novel, this story of a young woman battling her religious upbringing in a gay conversion therapy camp was transformed into a poignant and understanding film by Desiree Akhavan. Starring Chloë Grace Moretz in the titular role and American Honey's Sasha Lane as her rock in the camp, it perfectly articulated what it feels like to have your existence questioned by those you trust, and the inner conflict that stems from it.


44. Girl
A crowd favourite at the Cannes Film Festival that was met with harsher criticism once it reached the real world, Girl -- the directorial debut from Belgian filmmaker Lukas Dhont -- tells the story of a young trans girl whose dreams of becoming a ballet dancer run in parallel with the gender reassignment surgery she's about to undertake. As she fights the battle on one side, bruised and blistered after every dance class, she has to handle the confusing gender dysphoria and everyday transphobia that comes with it. Queer critics have criticised its focus on the often dismal trans narrative, while the film's inspiration, ballet dancer Nora Monsecour, has stood by its side.


43. Clouds of Sils Maria
Olivier Assayas' films often feel queer-friendly in a tangential sense. Known for his off-kilter storytelling with strong women protagonists, his casting decisions (read: a real admiration for our fave Kristen Stewart) often cement that status. Clouds of Sils Maria, however, unambiguously placed a lesbian narrative at its centre. In this fractured firecracker of a film, honorary gay icon Juliette Binoche plays an ageing actress who returns to the stage show that first launched her career; one that tells the story of a lesbian couple's fledgling relationship. Meanwhile, she's caught up in that predicament in real life too, falling for her assistant, played by K-Stew.


42. Sorry Angel
In the dark corners of a quiet carpark, bodies dance around each other, searching for sex and connection. This scene, perhaps the most potent and breathtaking in Christophe Honoré's sorely underrated Sorry Angel, transforms an act considered sordid into a work of art. Honoré has a knack for that, and it rings true here too. This story of an older HIV-positive man striking up a close friendship with an artistic student several years his junior is like Call Me By Your Name, if that film had kept history intact by not shifting its time setting to predate the AIDS crisis: languorous, memorable, and a sorely overlooked entry in queer cinema's modern history.


41. A Fantastic Woman
What happens when you're a woman who loses the person you love most? Normally, you would mourn as normal, but in the case of Marina, the trans protagonist of Sebastian Lelio's A Fantastic Woman played by Daniela Vega, your body and existence is up for debate. The success of this Oscar-winning film about a widow battling with her old partner's transphobic family for her right to pay her respects literally forced the Chilean government to recognise the gender identity of trans people, proving art can make change in the real world.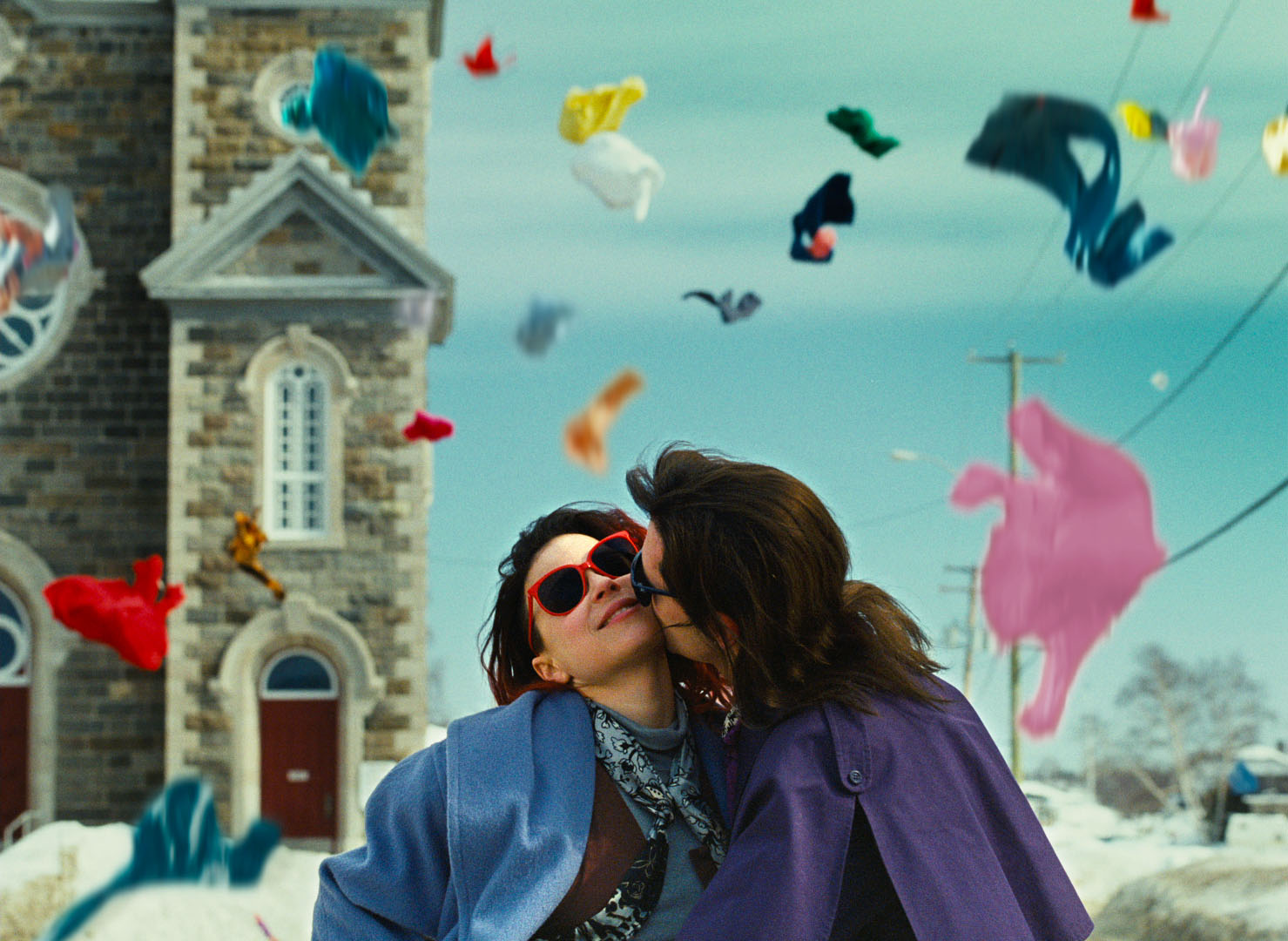 40. Laurence Anyways
Clocking in a few minutes shy of three hours, Xavier Dolan's brilliant magnum opus – perhaps the first film in which he feels confident enough to put his signature style at the forefront – is a documentary-like portrait of a decade-spanning relationship. The eponymous Laurence is a successful and intelligence writer in love with his girlfriend Fred. One day, Laurence decides to transition, and the years that follow sees the duo's relationship fracture. A big, audacious example of complex queer cinema.


39. Being 17
The nuclear combination of André Téchiné and France's greatest modern screenwriter Céline Sciamma gave us this unsung gem. More a coming-of-age tale than a straightforward film about queerness, Being 17 tells the story of two teenage boys who, after being enemies for much of their time together at high school, suddenly find themselves living under the same roof. What was once animosity soon becomes admiration for each other's fractured lives, and its fine-drawn queer subtext unfurls.


38. The Wound
In the Xhosa community, teenage boys mark their transition to manhood by taking the traditional pilgrimage that schools them on how to navigate life as an adult and become a family breadwinner. The Wound takes us on that journey, but shifts off-piste, following two men who fall in love in a time and space that insists on aggressive heteronormativity. It's painful, but it sings thanks to the stunning work of its lead, singer and artist Nakhane.


37. And Then We Danced
In a Georgian dance school, the machismo and feather-light sides of traditional performance collide when an agile young man falls for a new student. What ensues goes beyond the stereotypical path for young gay love stories. And Then We Danced is subtle in tone but successfully captures the complexities of queer first loves in a place that forbids it. The film's Georgian premiere was halted by protestors, but its power lives on in the international audiences who've fallen for it since.
36. The Way He Looks
This Brazilian high school drama about a blind teenage boy desperately seeking his own independence was a hit at festivals around the world in 2014. Set in São Paulo, we watch as its protagonist Leo strikes up a friendship with the handsome new kid in town, Gabriel. Though it ticks towards the inevitable, it does so with such unhurried confidence that it's hard not to give in to its charms. With a score that skips from Bowie's "Modern Love" to Belle & Sebastian, this is a melodious love story that knows itself.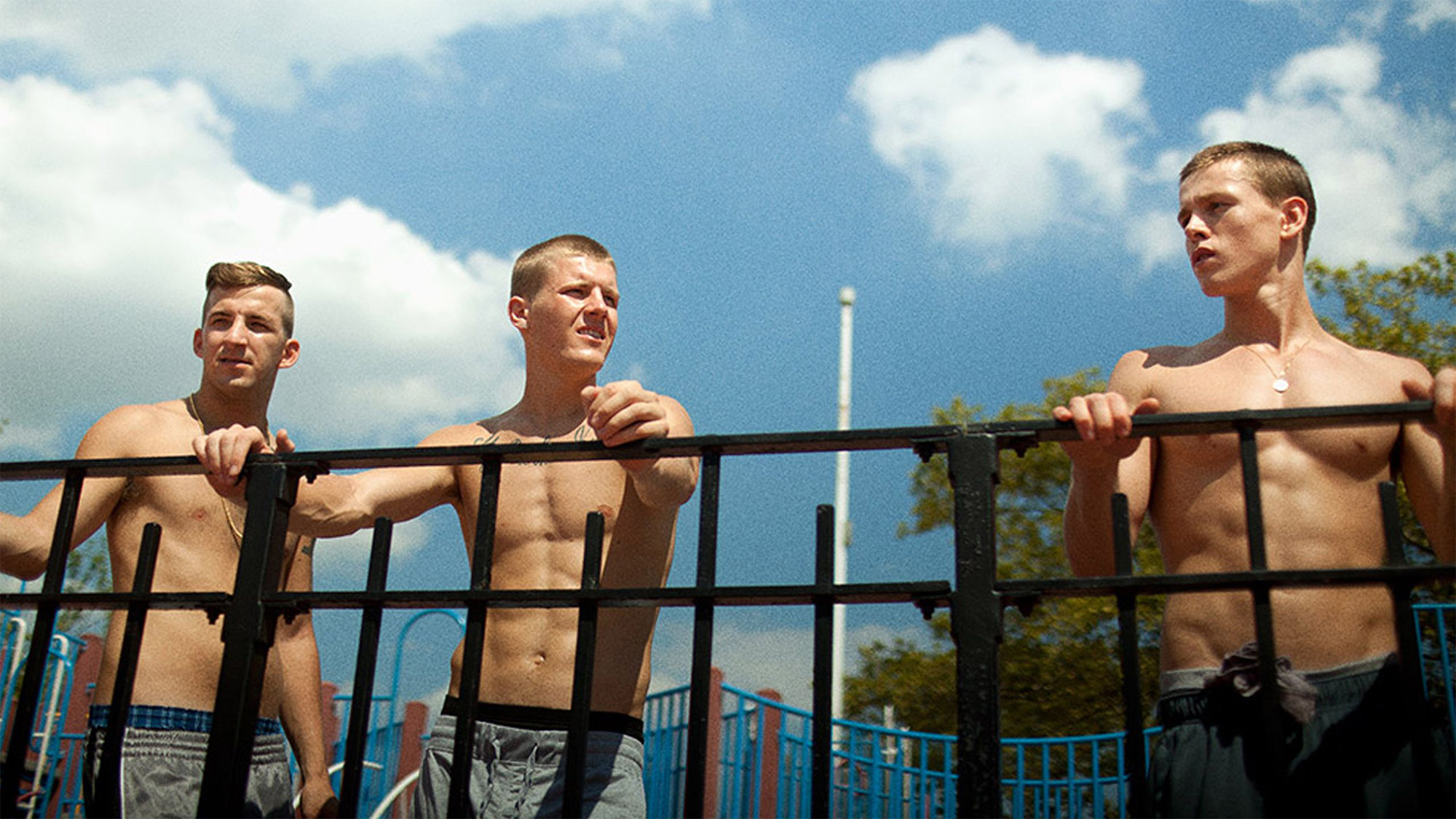 35. Beach Rats
The frantic beachfront carnivals of suburban Brooklyn cast an exposing light onto Frankie, a teenage boy making sense of his sexuality as the raging hormones of his best friends push through. He has a girlfriend, but after dark, he cruises gay chatrooms to find local men to have sex with. This complicated and beautifully shot story of complicated sexuality birthed two stars: its director Eliza Hittmann, and British actor Harris Dickinson.


34. Lilting
The boundaries of culture, tradition and language blur in the sad, Ben Whishaw-starring Lilting. In a care home, an elderly Chinese widower is grieving for her recently passed son, Kai. The only person there to console her is someone she feels bitter about: Richard, a companion of Kai's who she resents for taking up most of his time in the years before he died. She doesn't know that Richard and Kai were together. Over 90 minutes, a tale of memory and understanding graciously unfolds.


33. The Favourite
Yorgos Lanthimos' absurdist, 18th-century story of two women vying for the affection of an ailing, bratty queen is one of the few films to use queerness as a device for humour and pull it off. The Oscar winner's excellence is indebted to a few things: Lanthimos' odd cinematic language, Olivia Colman being an absolute dom-top in full regalia, and the distinctly queer energy of Rachel Weisz. Gay rights.


32. End of the Century
Imagine meeting someone, falling for them and realising you'd done it all before with exactly the same person in the past? That's the premise of End of the Century, a 21st century gay love story about two men in Barcelona that's cut from a similar cloth as Andrew Haigh's Weekend. While Haigh's film felt softer in its portrayal of queer connection, End of the Century is proudly erotic: sexy, modern and fully aware of the layers of queerness in 2019.


31. Pariah
Some six years before Moonlight became the de-facto paragon of black queer cinema, Mudbound director Dee Rees crafted this delicate film about a young lesbian in Brooklyn. Semi-autobiographical, it taps into the way the community's deep-rooted feelings bubble to the surface over time, culminating in awkward, sweet encounters or unpredictable reactions from those we consider family. Queer life is never plain-sailing. Rooted in honesty, Dee Rees' Pariah is a map to how it really moves.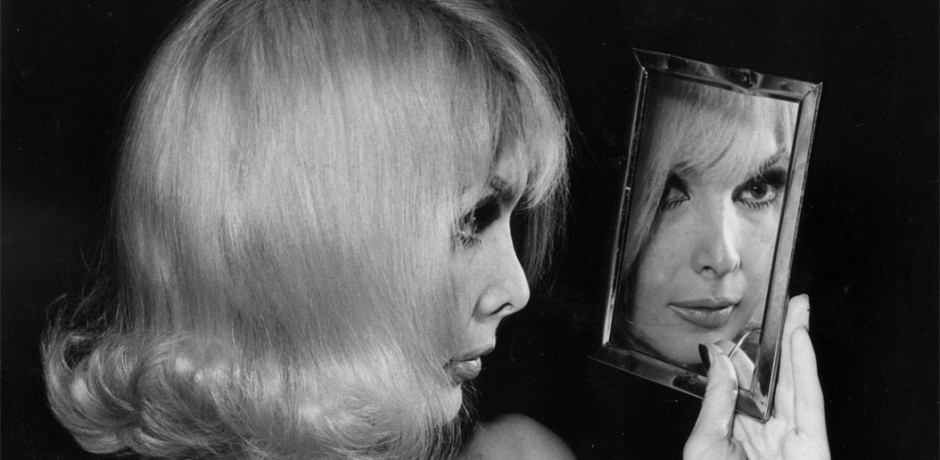 30. Bambi
Sebastien Lifshitz has made it his life's work to tell the stories of marginalised queer people. In his 2013 documentary Bambi, he turned his lens on the Algerian-born star Marie Pierre-Pruvot, a transgender showgirl known for spending two decades treading the boards at the legendary Carrousel de Paris. This sympathetic portrait of a star who's since assimilated into regular life (she was, before retiring, a university lecturer) was broadcast on television in France after winning the Teddy Award for Best Documentary at the Berlinale.


29. Princess Cyd
Family and sexuality have always been repelling magnetic forces in cinema; usually sources of conflict more than resolution and understanding. That's upturned in Princess Cyd, the story of an orphaned teenage girl staying with her single, independent aunt over a summer. The conversations shift from stilted to engaging, and what ensues is a relationship she hasn't had since her mother died: one with a liberal figure to discuss her fledgling queerness and sexuality with. Tales of queerness are often marred by trauma; Princess Cyd reminds us that compassion exists too.
28. 52 Tuesdays
Shot every Tuesday over the course of a year (as the title suggests), this coming-of-age gem follows Billie, a 16-year-old girl who lives with her mother in suburban Australia after her parents' divorce. One day, she comes home from school and announces she's starting to undergo a gender transition, and from that point forward wants to be known as James rather than Jane. It's a film about familial bonds and sacrifice, and the beauty of living in the body you've always yearned for.


27. Kate Bornstein is a Queer & Pleasant Danger
Helmed by trans filmmaker and artist Sam Feder, this documentary film follows the life and influence of Kate Bornstein, the gender non-conforming artist, playwright and activist who's been a saving grace for young gender-questioning people the world over. Drawing from the shared experience of transitioning, Sam's film is a defiant ode to a person whose had an immeasurable impact on so many vulnerable lives.


26. It's Only The End of the World
A misunderstood firecracker in Xavier Dolan's catalogue, It's Only The End of the World takes us to the family dinner table of a gay man who returns home to tell his siblings, step siblings and mother that he's dying. But what's meant to be an emotional final reunion is hampered by the conflict that they collectively never resolved. Its queer storyline is slim -- almost wholly reserved to a two minute flashback sequence of his first male lover climbing through his bedroom window to the sound of Dragostea din Tei -- but this animated work from one of modern cinema's most impressive young gay directors remains one of his best.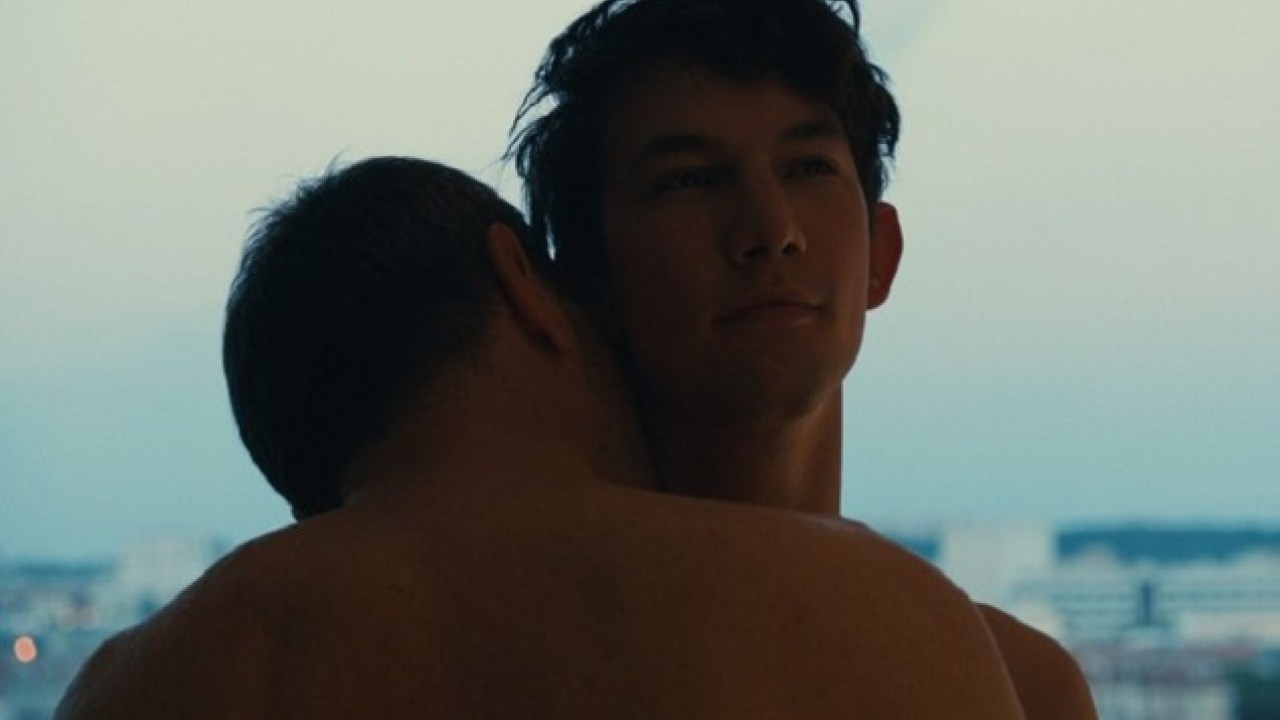 25. Eastern Boys
Four years before his masterpiece BPM shook queer cinema, Robin Campillo won the top prize at Venice Film Festival for Eastern Boys, his film about how a middle-aged man's one-time encounter with a young escort shapes his future in an unsuspecting way. A bittersweet movie about repressed homosexuality and how catharsis can come to us from the strangest of places, this is a must-see from a man who is influencing new queer filmmakers the world over.


24. Call Me Kuchu
In 2010, a Ugandan tabloid newspaper published a photo of LGBT rights activist David Kato in a piece calling for the trial and execution of all homosexuals. A year later, he was murdered. That's the starting point for this documentary on life as a queer person in Uganda, where homosexuality is punishable by death. Made on a low budget, it relies on the horror of the truth to tell this heartbreaking story of what it's like for your mere existence to render you a criminal in your own country.


23. Mapplethorpe: Look at the Pictures
Queer art of all kinds is, at its core, an act of rebellion against the heteronormative establishment. In the case of Robert Mapplethorpe, it was more than that; it was a big middle-finger-fuck-you. This Sundance-premiering documentary doesn't dilute anything Mapplethorpe stood for -- the enlarged genitalia and sadomasochism of his most famous works still remain. In refusing to do so, it becomes a glowing portrait of a man who defined an era in queer American photography.
22. Theo et Hugo (dans le même bateau)
In the sweaty depths of a gay Paris sex club, two men meet, fuck, and are from that point on deeply intertwined in each other's lives. What should be a brief encounter rolls on ceaselessly through the night and into the morning in this fascinating portrait, told over 97 minutes in real time, of what it means to give yourself to someone fully when there's always a risk involved. Underseen, but sensational.


21. Disobedience
In the suburbs of North London, two young Jewish women are drawn to each other and are soon shunned from their community because of it, physically and mentally fleeing in separate directions. Sebastien Lelio's Disobedience catches up with the two women decades down the line, as their relationship, families and where they grew up cross paths one final time. Another star entry in the Rachel Weisz queer cinema canon.


20. How to Survive a Plague
Five years before BPM took us into the deepest crevices of the Parisian chapter of AIDS activist group ACT UP, this defiant American documentary looked back upon the brave queer people who fought against the FDA to try and save themselves and their friends. At the time, America's federal body for drug regulation had the ability to help stave off the spread of HIV but didn't. This heartbreaking look into those vital years in LGBTQ+ history shows both how far we've come, and how much further we still have to go.


19. Viva
As a queer person, accepting your own identity is the first step in a journey littered with hundreds of hurdles. In Viva, a young hairdresser from Havana who spends his nights surrounded by effervescent drag queens contemplates what it might be like to become one himself. But his stage debut is stalled when his father, confused and disapproving, turns up at his front door. Gutsy and soul-stirring filmmaking from a director -- Irishman Paddy Breathnach -- who's more familiar with horror tropes than hip pads.


18. Love, Simon
The LGBTQ+ community was understandably a little wary when 20th Century Fox announced they would be putting $17 million behind a big-screen adaptation of a cult queer teen novel, making it the most expensive LGBTQ+ film ever made. Starring Nick Robinson in the lead role, this semi-clichéd coming-of-age tale was far from faultless, but its presence alone was a huge gift to a community who, to date, had been sorely underrepresented in multiplex cinemas. If you don't shed a little tear at this, you're truly made of stone.


17. Vito
Nominated for GLAAD's Outstanding Documentary Prize back in 2011, this tribute to Vito Russo -- one of the gay pride movement's foremost figures -- was a hit with audiences at New York Film Festival when it first premiered. Picking up on his life after the Stonewall Uprising, it paints a portrait of an author and activist who dedicated his too-short life to recognising the rights of his peers. Essential, schooling viewing for anyone who wants to know what life was like during the movement's most powerful moments.


16. Blue is the Warmest Colour
Abdellatif Kechiche's lengthy and rewarding love story, between a blue-haired woman and the infatuated teenager she falls for, pretty much kickstarted this decade's queer movie renaissance. But it also attracted controversy on both sides of the screen: it magnetic lead stars, Léa Seydoux and the then newcomer Adèle Exarchopoulos, spoke of the exhausting and gratuitous days (yes, days) spent recording the infamous 12-minute long love scenes; queer women pointed out how its sexual choreography was wholly inaccurate. Still, it won its director and arguably more deserving lead stars the Cannes Film Festival's Palme d'Or, and remains on this list for the palpable devastation that shapes its strongest moments.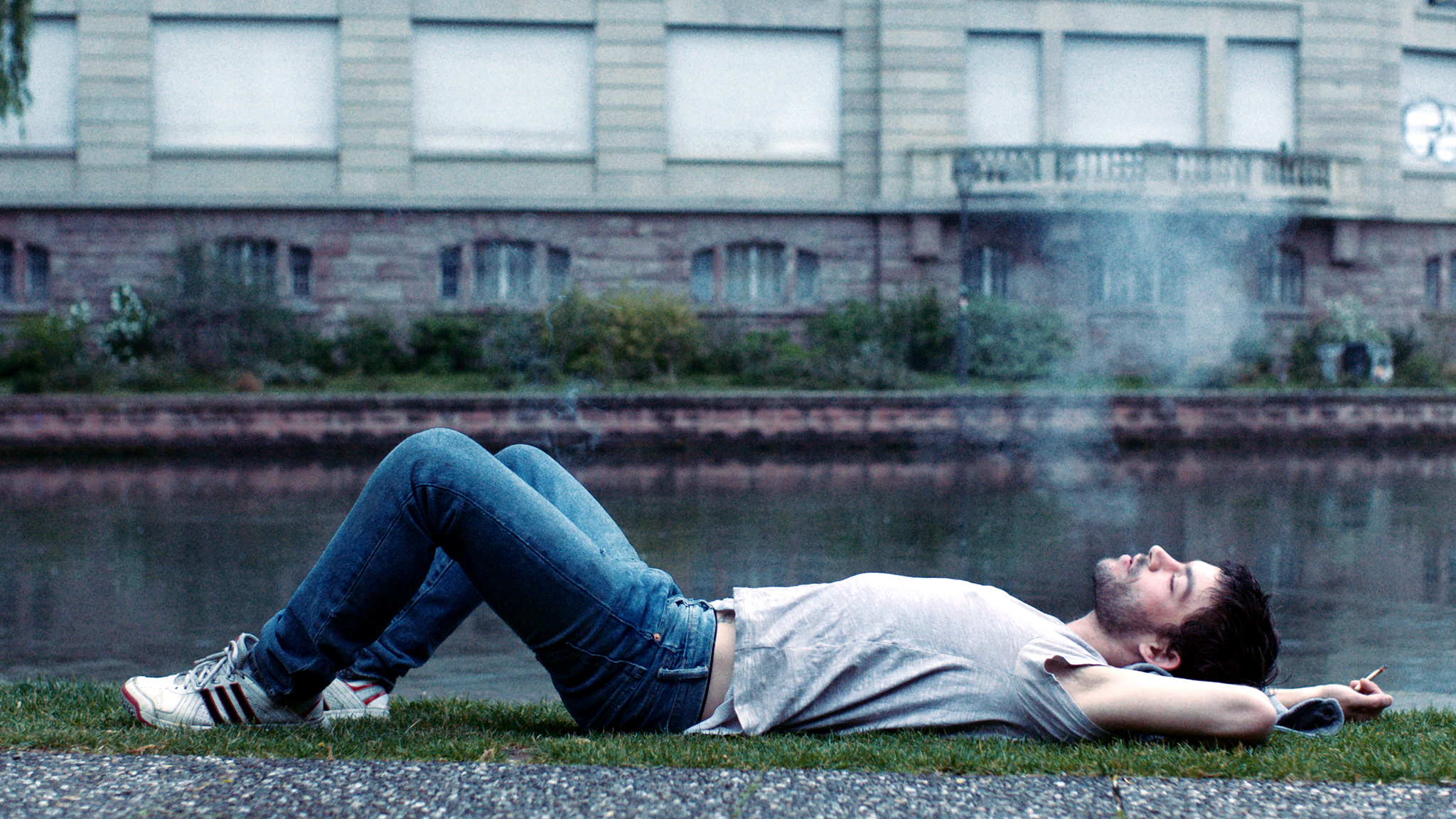 15. Sauvage
Sauvage is about sex work and the complex push and pull of how it shapes those who engage with it. Its protagonist, played tenderly by BPM's Félix Maritaud, is a drug addict who is desperate to get out of his line of work, but can't quite picture a life without it. Released in 2018 to critical acclaim, this won Félix the Cannes Film Festival's Rising Star award.


14. The Ornithologist
Considering their status as long-time oppressors of the LGBTQ+ community, religious parables are fair game for queer filmmakers to fuck with. The Ornithologist is, in the words of its director, a "blasphemous reappropriation" of the story of Saint Anthony of Padua, one that's reworked into a quest that a bird-watcher takes through the Portuguese wilderness. On it, he encounters a pair of tourists who hold him captive and a goat-herder called Jesus, who he has a whirlwind affair with. Esoteric and challenging but a rewarding experience if you submit yourself to its power, this is modern queer filmmaking at its most impressive.


13. Weekend
Before he transformed Chloë Sevigny into a young jockey in Lean on Pete, and told a complicated geriatric love story in 45 Years, British director Andrew Haigh cut his teeth with this rare, breakout film about two gay men whose first encounter sticks longer than either of them had expected it to. Frill-free and meaningful, it's an unconventional depiction of how love can creep up on you in the most unsuspecting of situations.


12. McQueen
Fashion documentaries are often considered fickle; light watching in the grander scheme of things. Then, along came McQueen: Ian Bonhôte and Peter Ettedgui's documentary feature about the life of a man who tore the conventional codes of luxury fashion apart and made masterpieces from the remnants. Half fast-track schooling on style rebellion, half portrait of a queer artist living a life marred by mental torment, this is a soul-stirring homage to an industry maverick.


11. Appropriate Behaviour
Desiree Akhavan's second entry on this list sees the writer and director enlist herself as the lead in a wryly funny romcom about a closeted bisexual girl re-exploring the single life in New York City. Having moved out of her ex's apartment (though her parents think they were nothing more than good friends), its protagonist Shirin has to navigate a notoriously cutthroat landscape while reckoning with the consequences of fully 'coming out'. A testimony to Desiree's unwavering talent, this is a slick and well-meaning entry into the queer movie canon.


10. I Am Not Your Negro
In many ways, the work of James Baldwin remains the most valuable in queer cultural history: a novelist and activist who toed the lines of a multi-layered marginalised existence (he was a gay black man who grew up in working class Harlem). His work emanates those identities, often many at once; Giovanni's Room is arguably the greatest and most natural queer love story put to paper. While I Am Not Your Negro doesn't exist as a comprehensive run through of Baldwin's life, what it does do is envision a work he never finished: Remember This House, a manuscript that unpacked the assassinations of three of his close friends -- Medgar Evers, Martin Luther King Jr. and Malcolm X -- and the ripple effect they had on American black culture. It might not be an obviously queer film, but for dissecting the artistic and political power of one of our culture's most important figures, it deserves to be seen by everyone – regardless of sexuality, gender or race.


9. Tomboy
Céline Sciamma is the only filmmaker to have three films present on this list. She has, over the course of a 15-year career, crystallised what it means to come of age as a young queer person perhaps better than anyone else her age. Her work is pure, but never sanitised; knowing, but never didactic. 2011's Tomboy tells the story of Laure, a gender non-conforming 10-year-old who moves house one Parisian summer, and enters their new life as a kid called Mikäel. Their experiment yields interesting results: friendships flourish where they might not have; their relationship with their body shifts. But at the end of it all, what Mikäel (or Laure) learns, is that the significance of one's gender can be transient if you want it to. The current of life goes on, and our decisions to be who we want to be are ever-changing.


8. Stranger By the Lake
The fear of HIV/AIDS is often weaponised by filmmakers; used to transform fleeting encounters into flirts with death. But in Alain Guiraudie's Stranger By The Lake, the source of danger shifts to something more physical. In the French wilderness, cut off from the hubbub of everyday life, a beach and the woods that frame it are transformed into a cruising ground. Men fuck, suck and are ogled by passers by. It's here than the film's protagonist Franck meets Michel, a handsome man who -- if the other queer men who visit the spot are to be believed -- is behind the spate of recent disappearances of gay men in the area. But Franck's lust overrides the threat of Michel's murderous tendencies, and a violent, molotov cocktail of a love story ensues. Imagine Hitchcock pivoted to LGBTQ+ cinema, and that's what Stranger By the Lake gives you.


7. Tangerine
Back when working with unorthodox formats was more of a shtick than a method of innovative, in-tune filmmaking, Sean Baker gave us Tangerine. Shot on an iPhone 5s with a shoestring budget, his breakout feature tells the story of Sin-Dee and Alexandra, two transgender sex workers who are reunited on Christmas Eve after Sin-Dee's short stint behind bars. They reunite to find their pimp, Sin-Dee's boyfriend, has been messing around with some other girl behind her back; what ensues is a wild goose chase across Hollywood to make him pay for his sins. While most films from white, heteronormative filmmakers frame queerness as a source of strife, Sean's movie unpacks the humour and importance of trans sisterhood in a way few directors have executed properly. It also gifted us two miraculous new performers in the form of Kitana Kiki Rodriguez and Mya Taylor, who carry Tangerine's tart, winking narrative like seasoned pros.


6. Portrait of a Lady on Fire
The greatest films about romance seem poised on the surface while carnal desire boils beneath them. Portrait of a Lady on Fire, Céline Sciamma's second entry in our top 10, takes the tropes of a period drama and roots out the saccharine aspects of their cinematic history, delivering the immaculate story of Héloïse, an unflappable, 18th century woman who refuses to be married off to a suitor she's never met. Every artist who's arrived at her coastal home in Northern France to paint her portrait (used to present her beauty to said suitor) has failed to finish the job. Then Marianne arrives. Under the guise of being her maid, Marianne paints her portrait in secret, picking up on the most minor and unassuming details of her beauty. The duo grow close, and a scintillating, unhurried love story ensues. It hits every note perfectly throughout, but the final five minutes in particular might just be some of the most affecting, incendiary filmmaking any director has delivered in the past decade.


5. The Handmaiden
Brutality and cunning behaviour have long been Park Chan-Wook's signature traits as a filmmaker. It manifested in Oldboy, and was twisted with a fucked-up erotica in Stoker a decade later. But it was in The Handmaiden, his near-three hour, three-part interpretation of Sarah Waters' novel Fingersmith that deceit, sex and queerness overlapped perfectly. Shifting Sarah's story from England to colonial 1930s Japan, the film sees Sook-Hee, a young pickpocket living a life of squalor, have her life upturned after she's enlisted by a cunning Count to look after a bourgeois family. Her role is to separate Lady Heiko, a young heiress, from her fortune. What unfolds is a prickly, love triangle psycho-thriller that reframes lesbian sex in a way that Blue is the Warmest Colour, released two years prior, had failed to. Not only is The Handmaiden an exemplary film in the queer canon, but you'd struggle to find someone who wouldn't agree its top-tier cinema in its own right too.


4. Call Me By Your Name
Sometimes, a film's impact is so inexplicable that, even with years of hindsight, the effect it has had on culture as a whole remains baffling. Such is the case with Call Me By Your Name, an unequivocal masterpiece that somehow escaped the confines of the queer arthouse realm and became a heavily dissected and adored piece of pop culture, too. The story, as you know, takes us to a summer in Northern Italy in the 1980s. Stuck in his family's cavernous villa with not much to do, 17-year-old American expat Elio is passing the days reading sheet music and swimming in the lake. Then, all of a sudden, his father's intern arrives: Oliver, a handsome archetype of American beauty, and a languorous, care-free romance between the two ensues. For a sub-genre of cinema that's wallowing in melancholy, the idealism of Luca Guadagnino's greatest film to date is the most precious gift it has to give. It will be a reminder of the good side of queer existence for decades to come.


3. Carol
In 1952, Patricia Highsmith published the source material for this 2015 masterpiece under a pseudonym, in fear of being labeled a "lesbian book writer" for the rest of her career. Titled The Price of Salt, it was inspired by the author's time working as a department store clerk in Bloomingdales' toy section; by a woman in a mink coat who walked in, bought a doll from her, and left again. The transaction, that woman, would become the bones of Carol Aird; Patricia Highsmith would slip into the skin of her imagined lover, the book's protagonist Therese Belivet. Set in 1950s New York, this Highsmith adaptation -- written for the screen by her close friend Phyllis Nagy -- is widely considered the jewel in the creative crown of everyone who was a part of it. Cate Blanchett plays the seductive, caring and strong eponymous character: a woman who turns her back on a monotonous, unfulfilling life with her husband to run away with Therese, played with quiet deftness by Rooney Mara. Set at the peak era of the American white picket fence dream, this film upended the bleak narrative applied to queer love stories to show that, while conflicts exist, so does understanding and resolution. Through Todd Haynes' lens, guided by cinematographer Edward Lachmann, every touch feels tender. Returning to Carter Burwell's sensitive score always feels like witnessing the first snow of the winter. Carol is ravishing, pristine and note perfect.


2. BPM
In the 1980s and 1990s, LGBTQ+ people and our closest allies fought with fury to force institutions, governments and pharmaceutical companies to recognise the violent deaths of the hundreds of thousands of people to HIV/AIDS. The most prevalent group were ACT UP, an international movement who staged die-ins and protests in cities around the world, rubbing the fate of queer people exposed to the virus in the faces of those who were doing everything to ignore it. BPM, Robin Campillo's visceral and pulsating masterwork, takes us into the lives of two queer ACT UP members in particular. It's 1990, and Nathan, who is HIV-negative, has just joined the group, spurred on to take part in the fight by the work of his peers. Sean, who has tested positive for the disease, is already deep inside the group's movements. Together, they explore the escapism of the city's club scene (hence the clever double entendre of the film's title) and the reality of living as a queer person in an era where persecution and death was rife. The entire film is takes place on a brink, somewhere between a jubilant celebration of queerness and a stark, dark statement on the violence we as people are drawn to. It cemented Robin Campillo as a visionary and brilliant queer filmmaker, gave us excellent new acting talents in the form of Nahuel Pérez Biscayart and Arnaud Valois, and became the most unfiltered and vital example of queer narrative cinema we've seen in just about any decade.


1. Moonlight
Sometimes, a film never stops unfurling; it grows the more that people see it. In that sense, Barry Jenkins' Moonlight is a stunning life lesson: an example of what the New York Times' film critic A.O. Scott calls "infinite consanguinity" -- a work of cinematic architecture that ties us all together in one loving loop. Told in three chapters from the perspective of the same person -- a child named "Little"; a teenager named Chiron; a grown man called "Black" -- this adaptation of Tarell Alvin McCraney's play In Moonlight Black Boys Look Blue could be viewed as a specific story of queerness and black identity intersecting. It feels crass to call this film "universal" (it never preaches, only quietly leads you towards something everyone, at some point, has needed to hear), but it exists as a layered and yet never esoteric film about crossed identities as a whole; about growing up knowing your existence is infinitely more complex than the society you've wound up in. Throughout his life, the character of Chiron encounters figures that are fighting similar battles, only the components of their identities differ. His mother, his caregiver, is a drug addict; the man who takes him under his wing, Juan, is the same person who holds the monopoly over the neighbourhood's drug industry. But he learns from him regardless: how to swim; how to fight back against school bullies; how to carve his own path in life and pay those who don't matter no mind. Moonlight is inherently queer, but also more than that. It's suggestive enough to gently seduce everyone who watches it into understanding an experience many people who witness it will have no relation to. This is queer cinema at its finest: a non-combative masterwork that defines a decade in moviemaking without fighting its way to the front. Everyone has fallen under its narcotising, brilliant spell.