stormzy, fka twigs and all the winners from the uk music video awards 2019
It's been a great for music videos.
|
23 October 2019, 10:00pm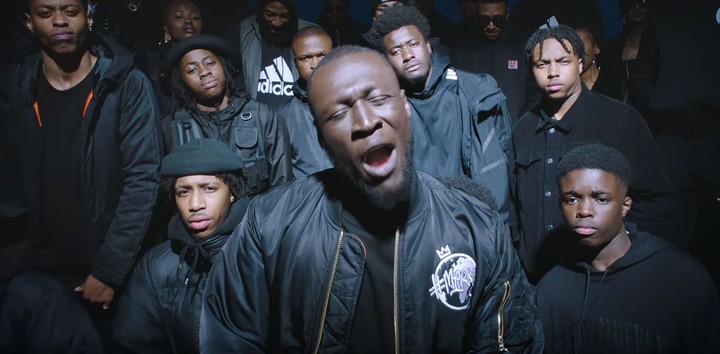 London's Roundhouse came alive last night as the UK Music Video Awards celebrated another year of all the incredible talent involved in making music videos.

Winning big this year were Stormzy and FKA twigs. The former picked up the gong for Video of the Year and Best UK Urban Video for "Vossi Bop". Henry Scholfield, who directed the video and its follow up "Sounds of the Skeng", also picked up the award for Best Director.
FKA twigs and her video for "Cellophane", meanwhile, became the biggest winner of the night. The recent i-D coverstar won awards for the Best UK Alternative Video, as well as awards for Cinematography, Editing and Visual Effects. twigs also won the the UK Music Video award for Best Artist. It's the second time in six years that twigs has won the award.
Following a stellar slot at this year's Glastonbury, Kylie Mingoue picked up the award for Live Concert, along with directors Blue Leach and Rob Sinclair, for her Golden tour, while Sam Fender won Best UK Rock Video for his song "Dead Boys" and Beardyman won the award for Best UK Dance jVideo for "6am (Ready to Write)".
i-D also got in on the action, joining forces with the MVAs to pick the winner of Best Styling in a Video, with the award going to Belgian and Congolese rapper Baloji for his incredible video "Zombies", which he also styled and directed.
Check out the full list of winners below:
Best Pop Video UK in association with Cinelab London – Barns Courtney – "You And I"
Best Rock Video UK – Sam Fender – "Dead Boys"
Best Alternative Video UK – FKA twigs – "Cellophane"
Best Dance Video UK – Beardyman ft Joe Rogan – "6am (Ready To Write)"
Best Urban Video UK – Stormzy – "Vossi Bop"
Best Pop Video International – Rosalía – "De Aquí No Sales"
Best Rock Video International – De Staat – "Kitty Kitty"
Best Alternative Video International – Cayucas – "Girl"
Best Dance Video International – Salvatore Ganacci – "Horse"
Best Urban Video International – A$AP Rocky ft Tame Impala – "Sundress"
Best Pop Video Newcomer – Ashnikko – "Hi, It's Me"
Best Rock Video Newcomer – Flasher – "Material"
Best Alternative Video Newcomer in association with OB Management – Obongjayar – "Never Change"
Best Dance Video Newcomer – Cora Novoa – "State Of Mind"
Best Urban Video Newcomer – Jay Prince – "Beamlight"
Best Production Design in a Video in association with CHEAT – Loyle Carner ft Jordan Rakei – "Ottolenghi"
Best Styling in a Video in association with i-D – Baloji – "Zombies"
Best Choreography in a Video – Thom Yorke – "ANIMA"
Best Cinematography in a Video in association with Panalux – FKA twigs – "Cellophane"
Best Colour Grading in a Video in association with CHEAT – Prince – "Mary Don't You Weep"
Best Editing in a Video in association with Cut+Run – FKA twigs – "Cellophane"
Best Visual Effects in a Video in association with Creep – FKA twigs – "Cellophane"
Best Animation in a Video – Weval – "Someday"
Best Special Video Project in association with The Mil – Kano – "Trouble"
Best Live Video in association with Procam – Maggie Rogers – "Light On" (La Blogothèque - Live In Paris)
Best Live Concert in association with Anna Valley – Kylie Minogue – Golden Live Tour
Best Artist – FKA twigs
The Icon Award – Michel Gondry
Video Of The Year in association with Promonews – Stormzy – "Vossi Bop"