This collective are organising country-wide raves to get rid of Boris Johnson
Made up of young BAME women in London, the activist group FCK Boris are determined to hold our increasingly useless Prime Minister to account.
|
15 November 2019, 8:30am
Read the rest of i-D's 2019 Election content here!
Sometimes Boris Johnson does or says something so incredibly clueless, harmful or maliciously idiotic that all you can do is sit back and watch in horror; the political equivalent of car crash TV. But one London-based collective is dedicating themselves to channelling that abject horror and powerlessness into something productive. Introducing the aptly named FCK Boris campaign.
The FCK Boris campaign came from a group of young women, friends, who decided that they weren't going to let the Tories capitalise on our disgust and apathy any longer. "With everything going on in the world around us -- the climate crisis, migrants regularly drowning in the Mediterranean and it not even making the news anymore, rising poverty on every scale, escalating racist attacks -- that this horrific prick was going to become PM was just too depressing," an organiser told i-D. With that in mind, the group gathered together to run a massive street party with a cause. Complete with an open top bus, a festival grade sound system and a DJ on a firetruck, the party attracted 10,000 people, shut down central London and even blocked the Transport Secretary from getting into Downing Street.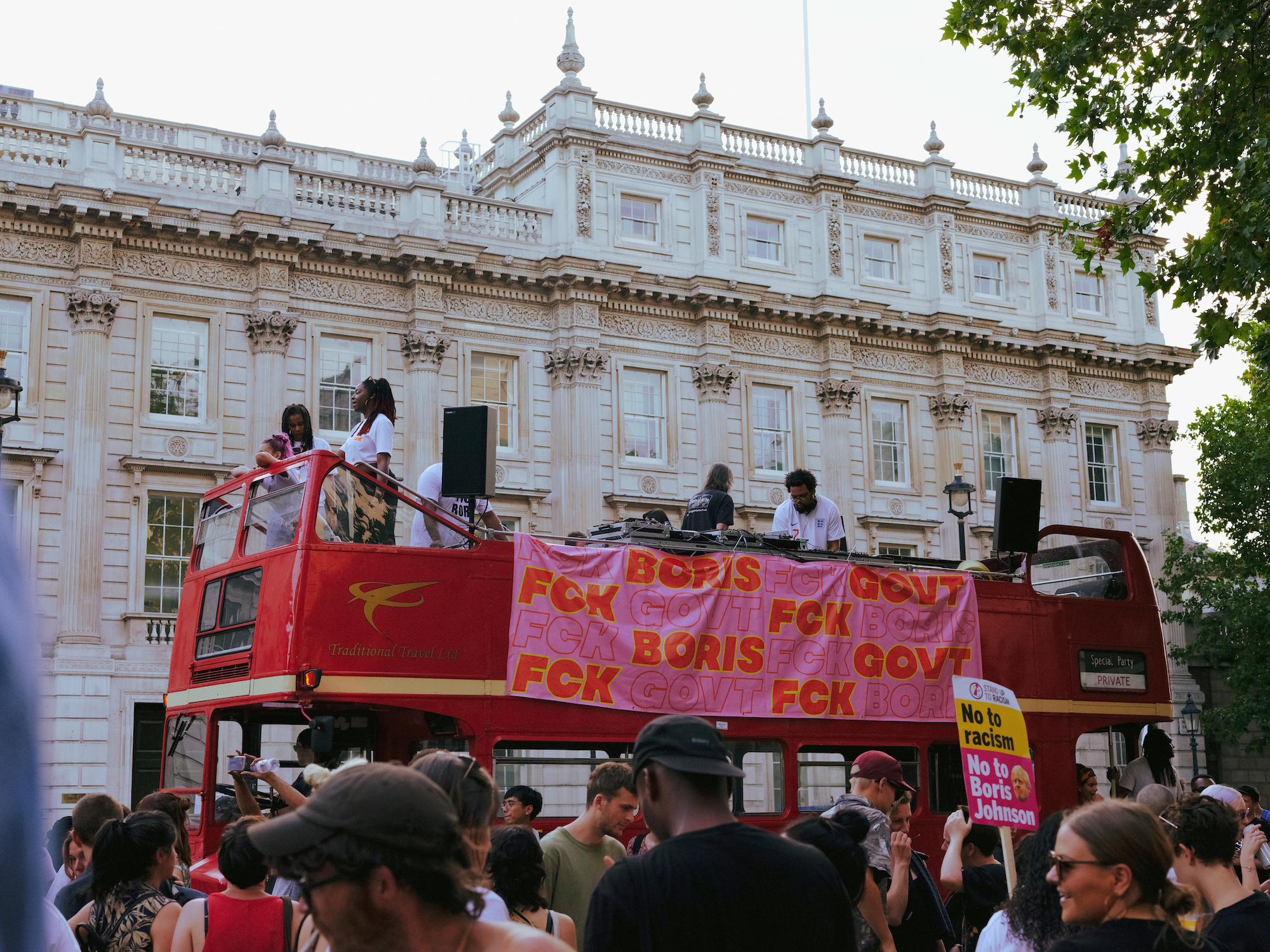 Now the volunteer collective, made up of mostly young BAME women, has grown from their original eight members to a team of over 50. "I got involved because I felt like this was the baitest way I could let my views about Bin Juice Boris be heard," Shamine, a 21-year-old Kensington community organiser and student says. "The FCK Boris campaign puts young people at the forefront of a very political discussion by making the campaign feel accessible to young people both in style and way of communicating the FCK Boris message. DIY Block parties for voter registrations? A parade through BoJo's constituency filled with good people, good vibes and good music? Yes, I'd love to join, thank you very much."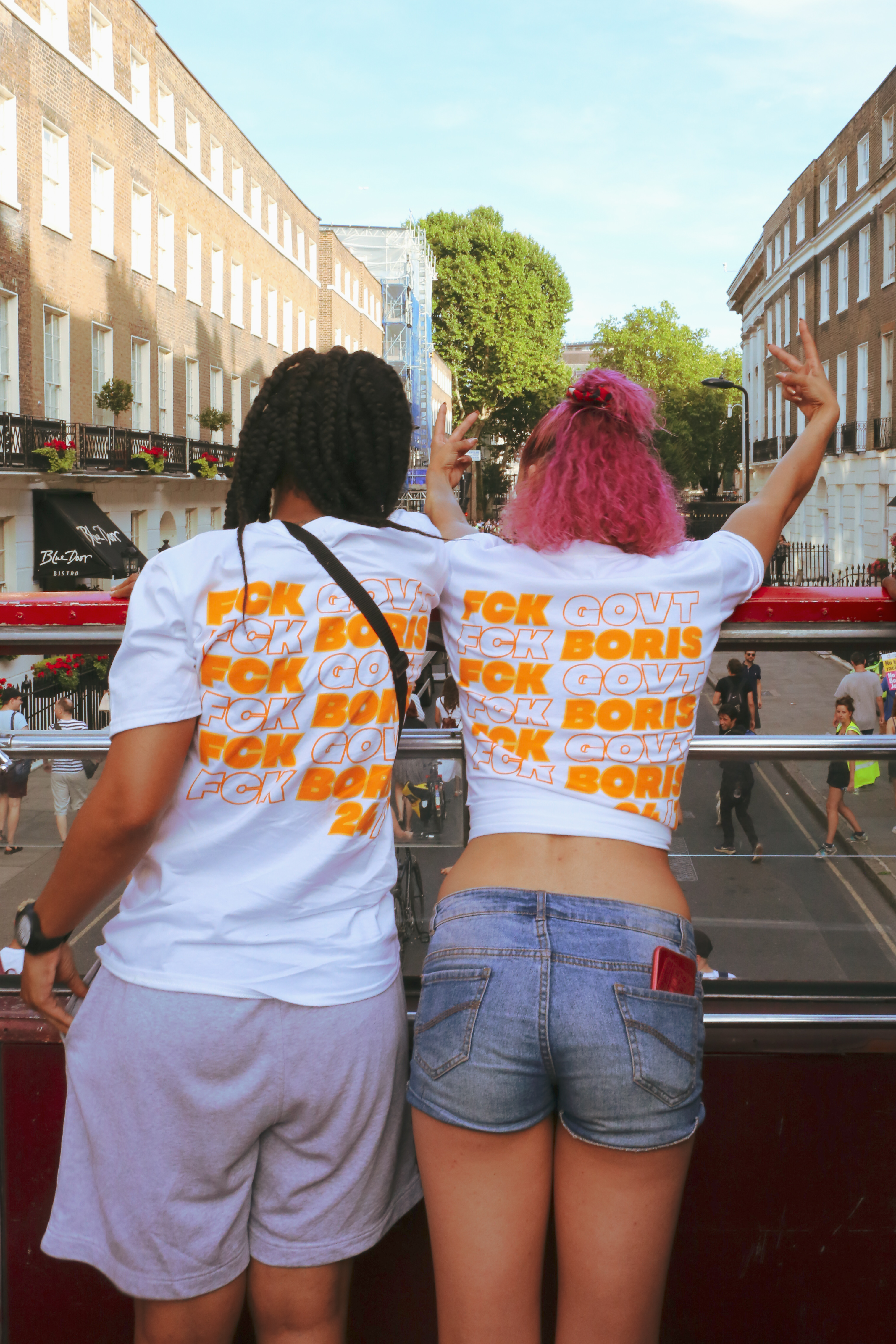 You may have noticed a few bus adverts around London -- particularly in Boris's constituency of Uxbridge and South Ruislip -- emblazoned with some choice words for the Prime Minister. FCK Boris are behind those. The ad-hacked, #KickBorisOut posters are part of a wider campaign from the collective to raise awareness for a #FCKBoris campaign taking place in Uxbridge this Saturday. The group hopes the event will draw out the constituency's young people in particular, and encourage them to register to vote. Boris holds power by his fingernails in Uxbridge and South Ruislip; currently holding the seat by a majority of just 5,000 votes, the lowest home constituency majority for any sitting Prime Minister. It's a very real possibility that, with enough sway, he could be kicked out of Number 10.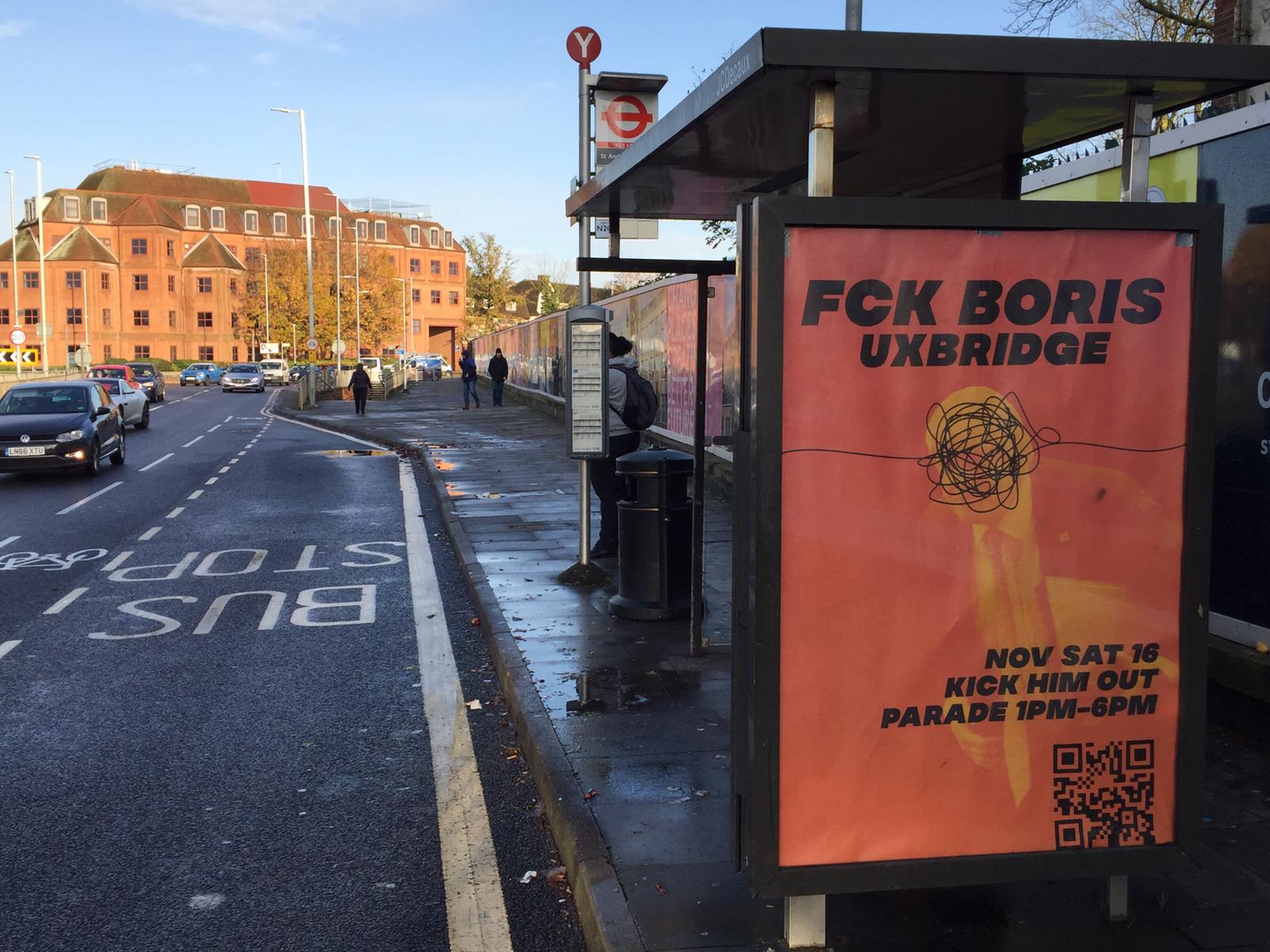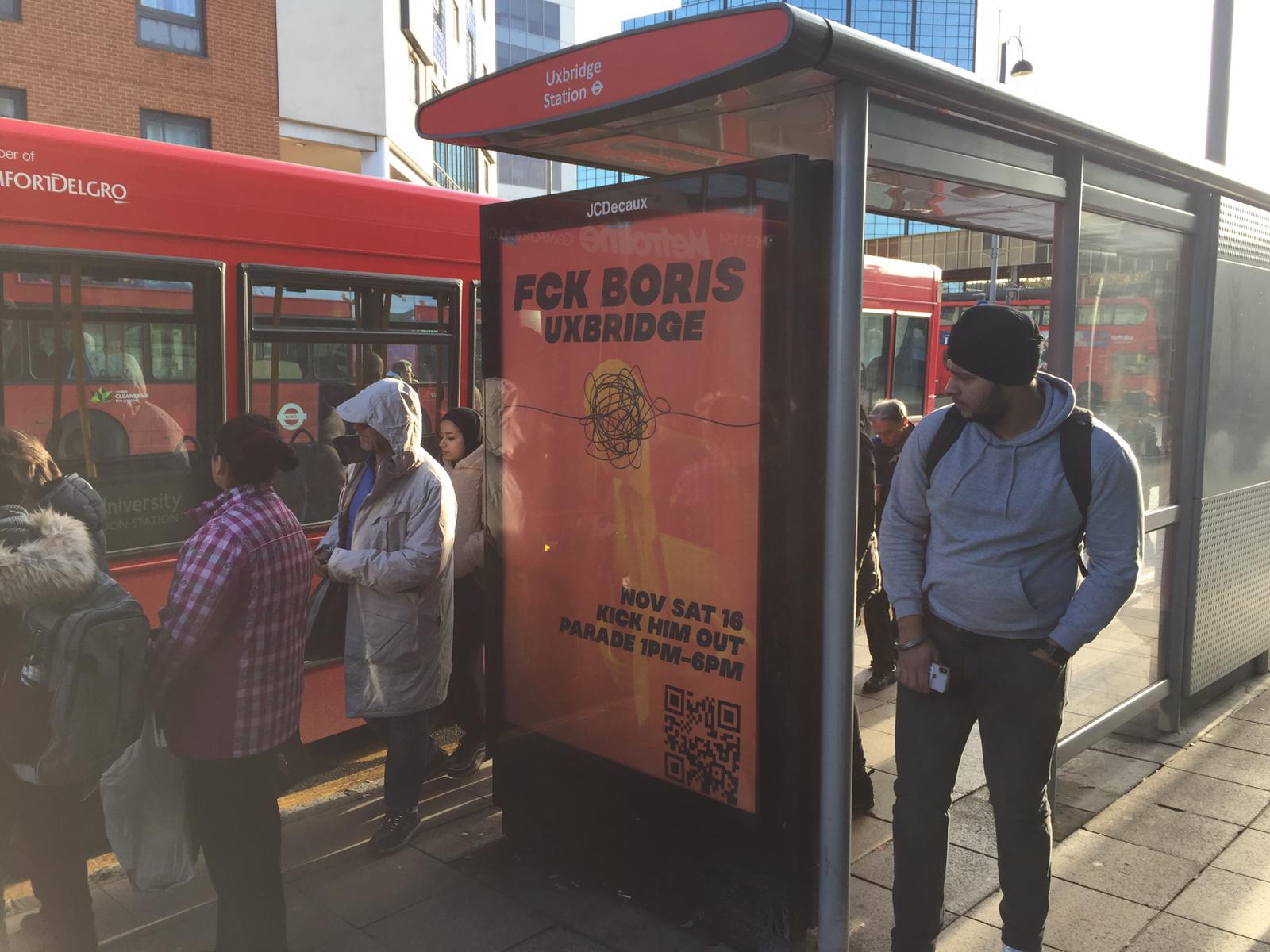 Although all of that sounds very productive and very serious, FCK Boris are keen to emphasise that the weekend's event is also a "joyful winter carnival". "We are doing mass voter registration in style," they promise. Along with obligatory carnival sparkle, there are DJ sets from Rags (Livin Proof), Tommy Gold (Bone Soda) and DJ Leiz (Gomez Sound) playing partygoers through the day's parade. While this weekend's event is planned in London, it's worth noting that across the UK, 30 Tory MPs hold onto their constituencies by a majority of under 1,000 votes. FCK Boris have their sights set on those places next. With outposts in Plymouth, Leeds and Hastings, the collective now have 25 planned "register and rave" events due to take place over the next few weeks. So there'll be plenty of chances to get involved in the revelry.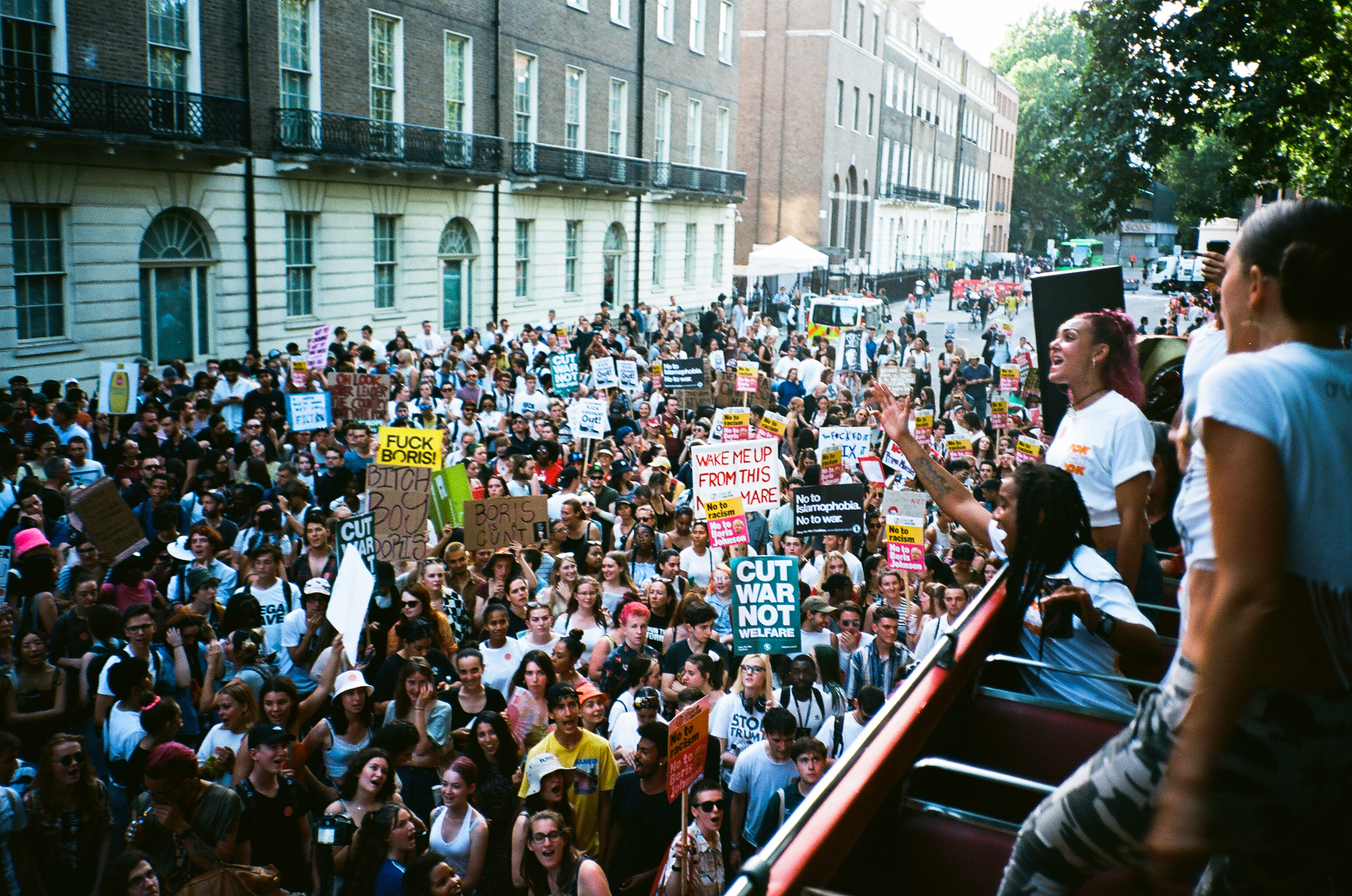 But for the man at the centre of it all, what does the FCK Boris collective have to say to our Prime Minister (on the off chance he reads i-D)? "Fuck you, you complete and utter wasteman," one of the organisers offers. "If Boris had the guts to listen to young people in this country he would hear the vast majority saying 'FUCK BORIS'. Millions of us are done with him because it's our generation that has to deal with the worst effects of the climate crisis, a destroyed NHS he's trying to sell to Trump and an elitist education system. None of his PR games can cut through the reality young people are living through. Can you print that?" Yeah, we probs can.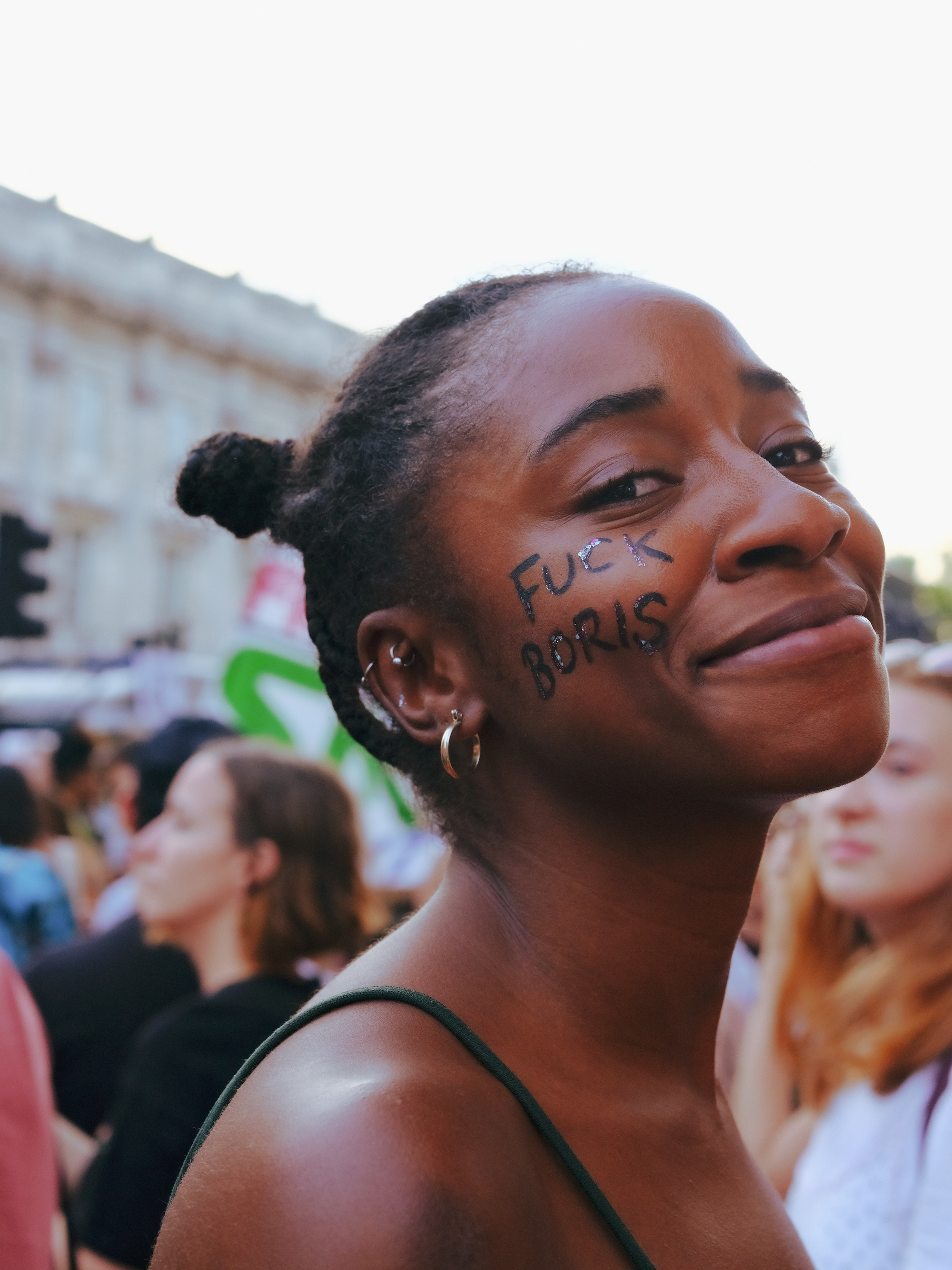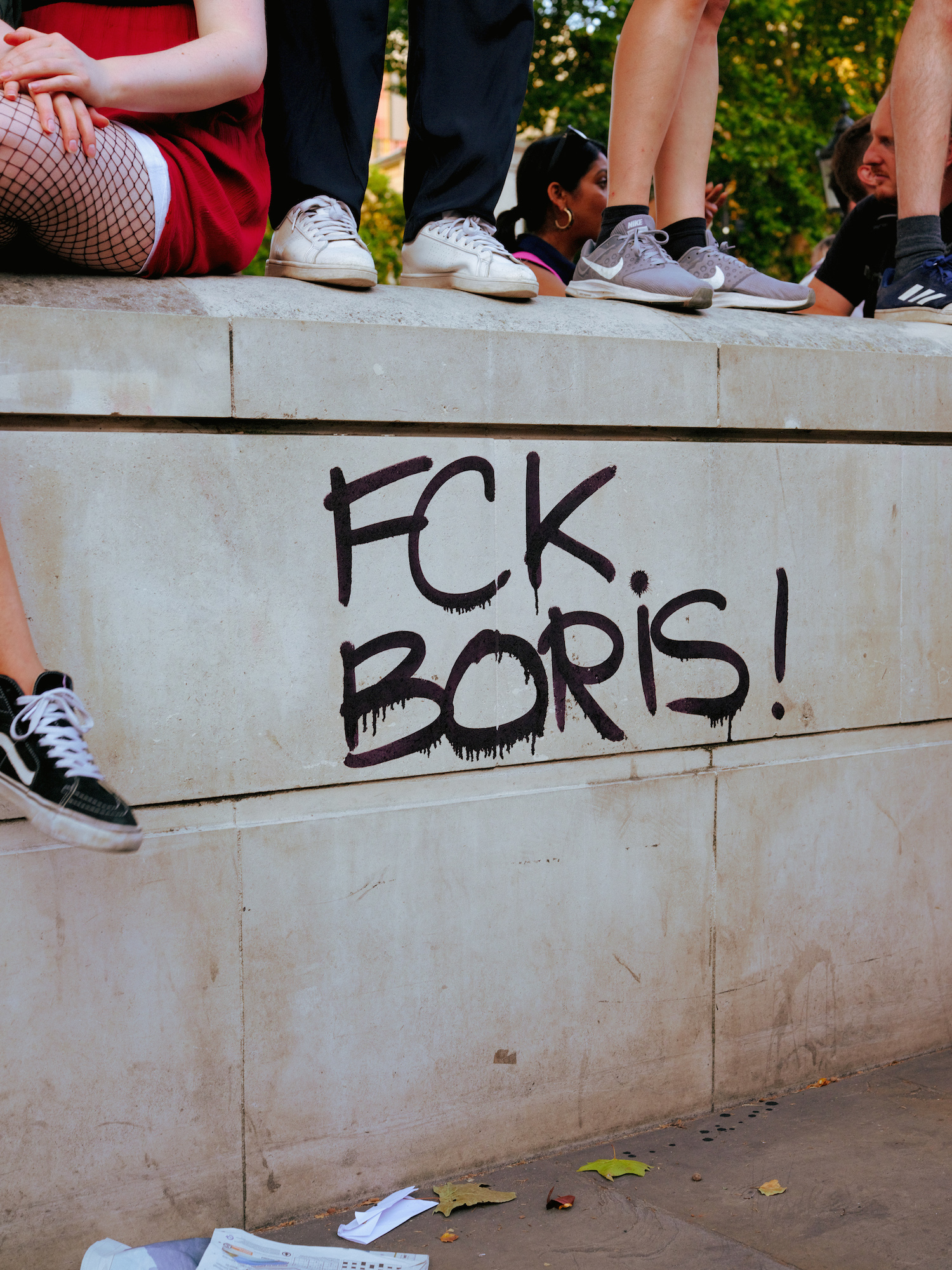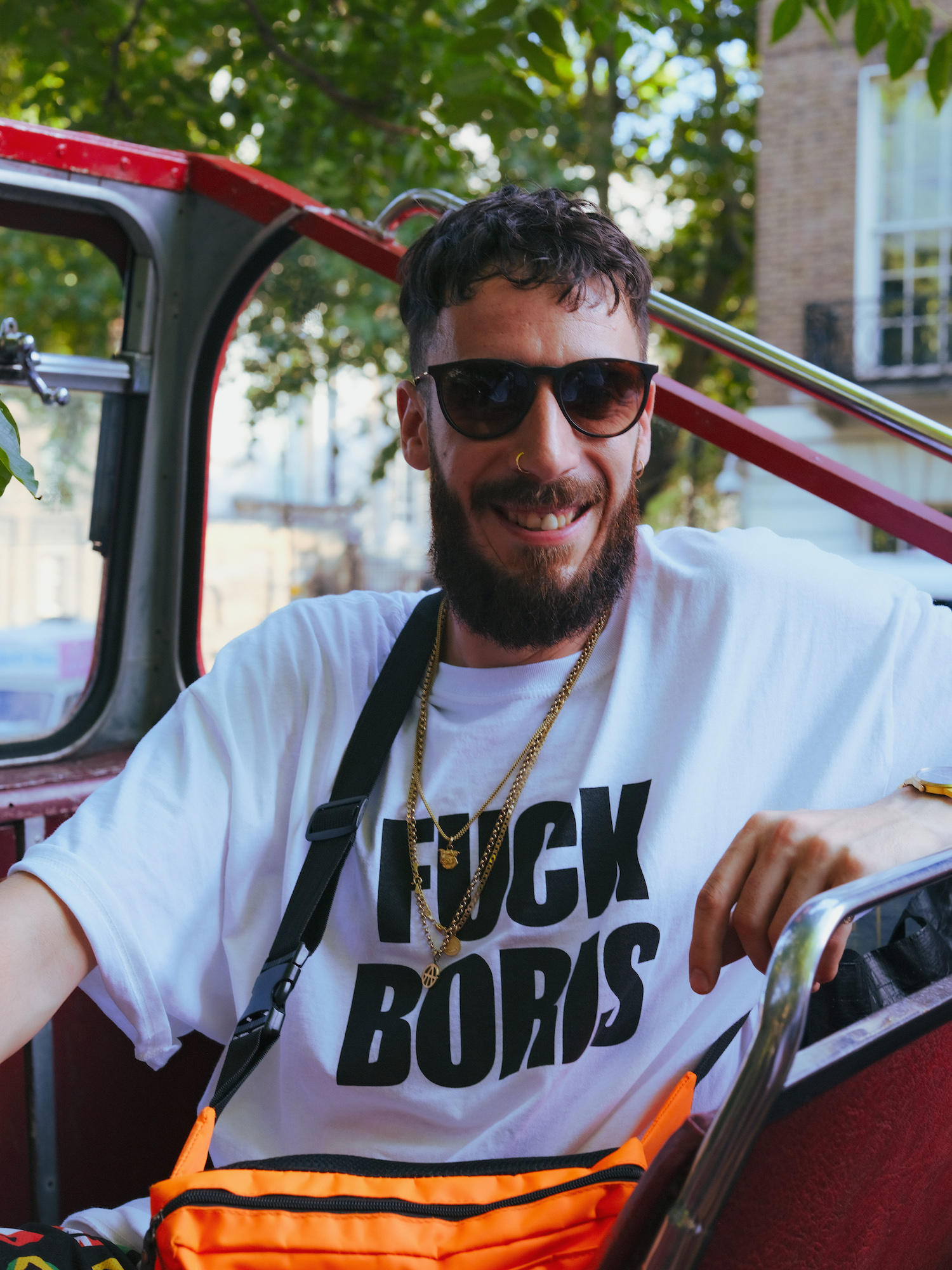 ---
Credits
Photography Nadine Persaud