Harry Styles released the 'Fine Line' tracklist
First SNL, now this?
|
19 November 2019, 9:46pm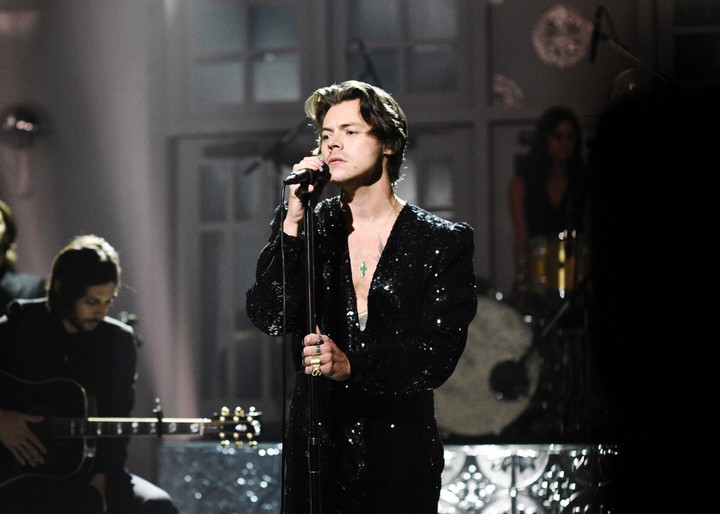 As if we weren't still reeling from Harry Styles' iconic SNL performance this weekend as both musical guest and host, from the scandy Sara Lee bread sketch to the debut of his new song "Watermelon Sugar," the musician has given us yet another gift. This time the bread crumbs come in the form of revealing even more details about his upcoming album Fine Line.
The much-anticipated follow up to Harry's eponymous 2017 debut will be released on December 13, and just this morning he announced the track list. Fine Line contains 12 songs, split across four sides. In addition to the singles "Lights Up," and "Watermelon Sugar," the record includes "Golden," "Adore You," "Cherry," "Falling," "To Be So Lonely," "She," "Sunflower, Vol. 6," "Canyon Moon," Treat People With Kindness," and "Fine Line." But not the supposed bisexual anthem "Medicine," as stans are eager to point out. Sigh.
See the full track list below.