How Browns is championing eco-conscious fashion in Berlin
The London store's pop-up in the German capital shone a light on the latest wave of environmentally conscious talent.
|
19 November 2019, 3:00pm
When luxury brands expand in Germany, it is rarely in Berlin. The German capital is far from the country's financial hubs of Munich, Hamburg and Frankfurt, but it has something more valuable: a raw commerce-averse sensibility that's often described as "poor but sexy". People are more likely to be dressed in sportswear and second-hand clothes than the seasonal trends hot off the runway. The city has notoriously attracted "creatives" from around the world due to its low costs and anti-establishment art-world kudos. So why would a luxury retailer open a pop-up in an abandoned supermarket there? Though it may sound like a paradox, the truth is that Browns Fashion isn't just interested in selling clothes, it wants to tell stories.

The boutique-cum-global-retailer opened the latest outpost of its Nomad project (the first of which was a store in Shoreditch, the second of which a pop-up in Fred Segal in Los Angeles). Browns partnered with Reference Studios, the Berlin-based communications agency founded by Mumi Haiti, one of the city's gatekeepers of creativity and organiser of the Reference Festival. The retailer and agency came together to curate a series of events — from a rave in said supermarket scored by Juliana Huxtable, No Shade and IAMDDB to shamanic palm readings, in-store tattooing and talks from the world's most exciting designers, such as GmbH, Priya Ahluwalia and Kenneth Ize.
In a bid to be more environmentally-conscious, no stock was carted over by plane (instead customers' orders were registered online, to be delivered to them in recyclable packaging) and the setting was kept minimal. Industrial art duo OrtaMiklos created a colourful dreamscape set entirely from recycled materials and electronic waste. The hanging fixtures were repurposed from previous Browns installations. The entire venue was as plastic-free as possible.
Part of Browns' ethos is to discover and support upcoming talent. Everyone from John Galliano and Alexander McQueen to Conner Ives and Supriya Lele have come up through the store, which is also the patron of the British Fashion Council's NewGen scheme. So the pop-up had an emphasis on the new generation of the store's newcomers, many of whom are grappling with the climate crisis by re-thinking, recycling and repurposing fashion.
Amsterdam-based designer Duran Lantink created an in-store studio for shoppers to bring in three items of their clothing for him to upcycle into an entirely new piece — the idea being that you're not really buying anything new at all. In fact, earlier this year, Browns invited Duran into its warehouses to upcycle its unsold and damaged stock into a unique capsule collection. Meanwhile, Leicester-based designer Mariah Esa, whose graduate collection caught the eye of Browns earlier this year, was also on hand to tell shoppers the story of how she turned 20,000 fast-fashion garment labels that were on their way to being incinerated before Mariah re-worked them into tailoring.
Ida Petersson is the Browns buying director responsible for upping the number of sustainability-focused labels. She even goes as far as to set them up with The Bear Scouts, an agency that helps designers improve their methods of production with total transparency. "Young designers feel that it's something they shouldn't have to even talk about," she says. "It is just the basis of what they do. But we have to talk about it because it's about educating our customers, making it easier for them to make choices. People don't always have time to do that research."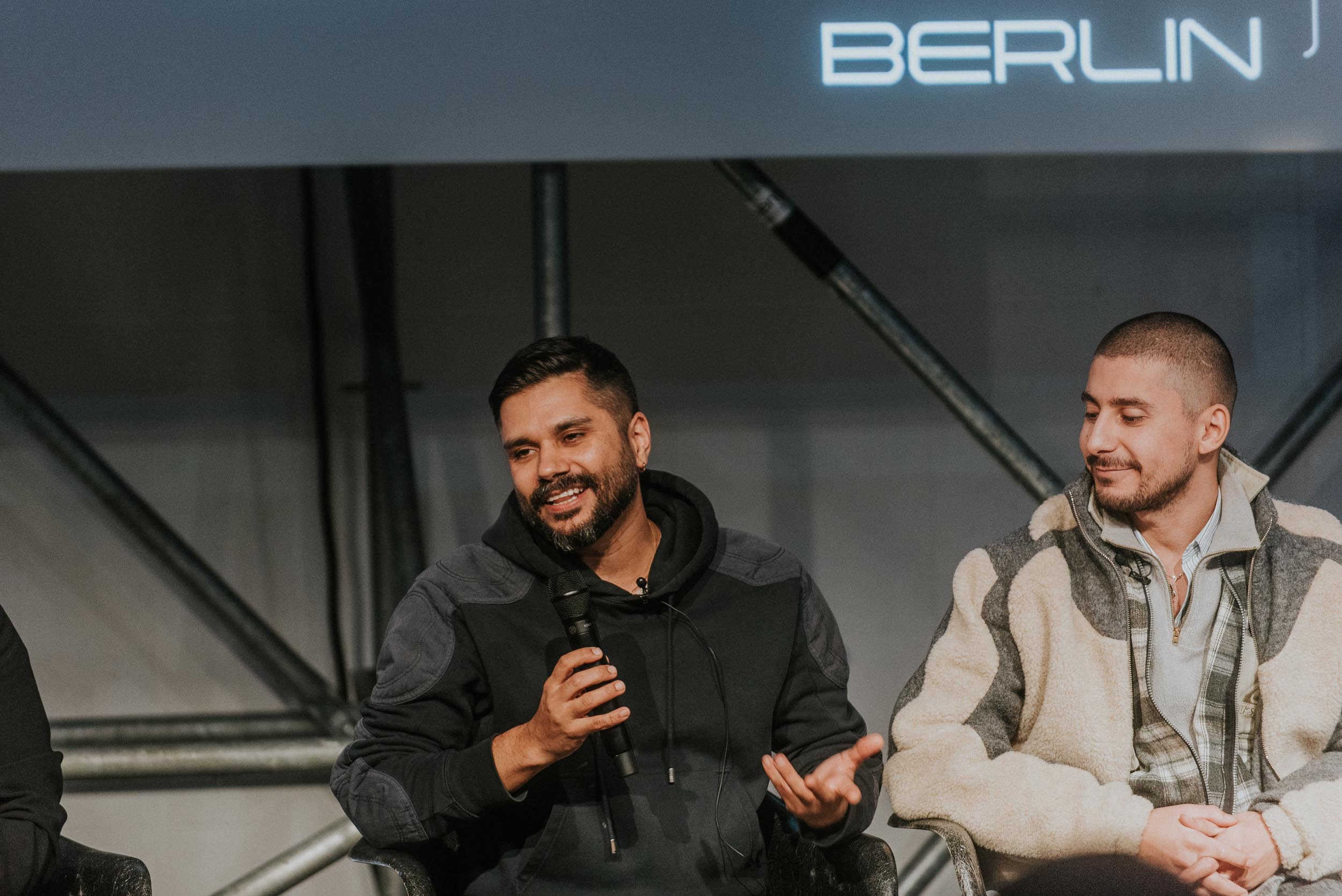 "If fashion is split between what is sustainable and everything else," added Priya Ahluwalia, a London-based menswear designer who upcycles discarded clothing into pieces that nod to her Nigerian-Indian heritage. "It will never become normalised. The more it is integrated, the more people will fall in love with it." If anything, the superbrands in the Browns Nomad pop-up were a Trojan Horse to attract customers to eco-friendlier names.
One of those was Lagos-based Kenneth Ize, who was there too. Ize works with a collective of craftspeople in Ilorin, five hours northeast of Lagos, reimagining of traditional Nigerian textiles into colourful takes on modern luxury. His work earned him a place as a finalist in the LVMH Prize this year and the support of Browns. It takes days to produce his unique pieces, many of which are hand-spun with Japanese silk — Browns is one of the few retailers that pays young designers deposits upfront, allowing the likes of Kenneth the opportunity to be able to pay their manufacturers and craftspeople on time.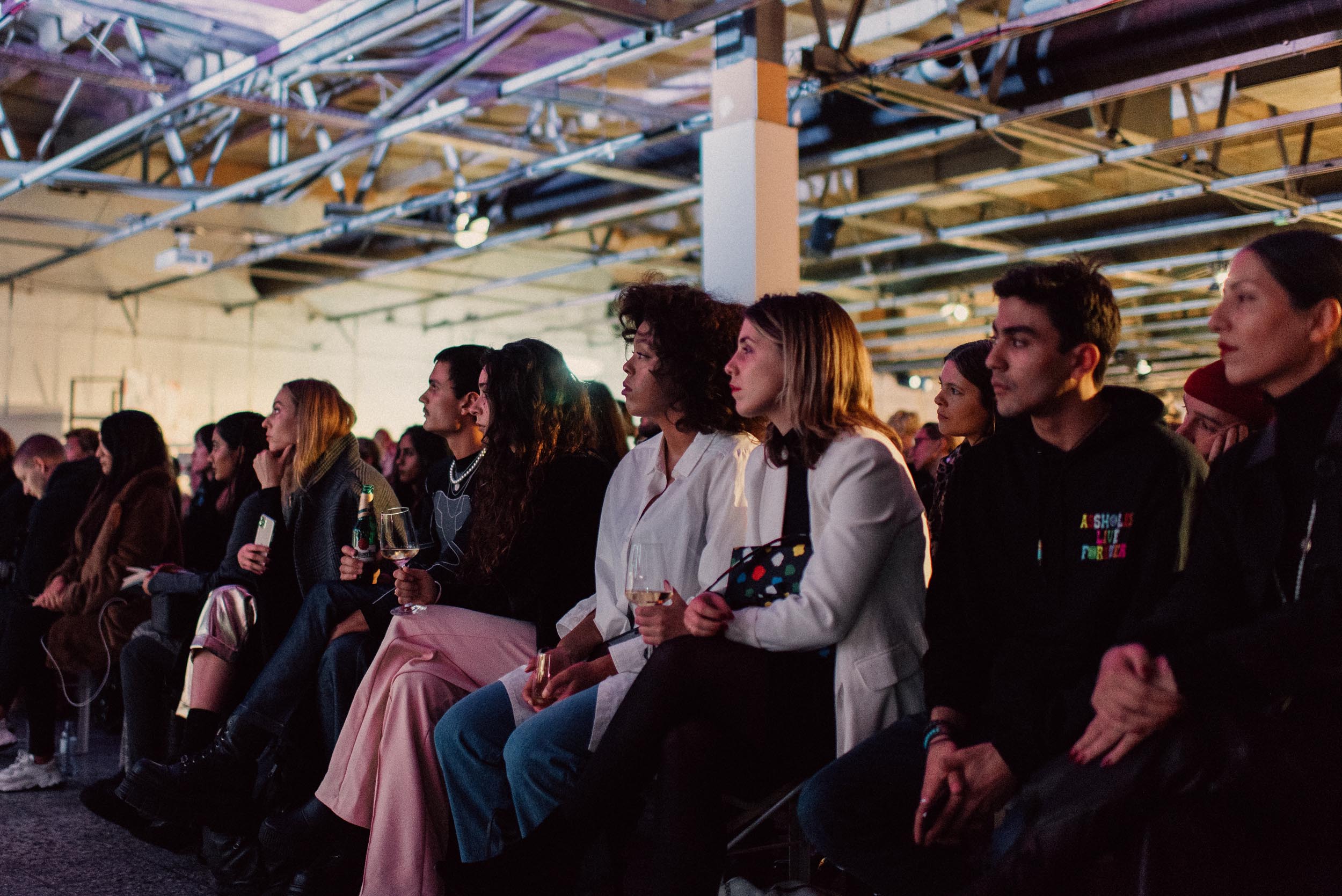 Of course, there are still an array of challenges that these eco-minded designers face when it comes to making clothes responsibly and reducing the industry's carbon footprint. One of them is that it's hard to compete with the pace of big brands, which have a considerably larger impact on the environment, all the while navigating ethical production with a small team and developing their creative vision. "We had this problem with scaling because most of our sales are with online retailers," explained Benjamin Alexander Huseby, one half of GmbH, one of Berlin's most prominent fashion success stories. "They require a level of consistency, because otherwise they have to take a picture of every single garment, which is very expensive. The system isn't set up for it. It's still an important thing to do."
For designers like GmbH, and indeed Kenneth Ize and Duran Lantink, Browns offers both a platform and lifeline for sustainable fashion and alternative methods of production to flourish alongside established luxury brands. As retail continues to be in a state of flux (the recent closure of Barneys in New York has rung a death knell for those that fail to evolve) it's clear that the future is uncertain, even for the most iconic of retailers. Though it's about to celebrate its 50th birthday, Browns is repositioning itself as a fashion retailer for the future. Partly by telling stories and bringing people together IRL, and just as importantly, is that the clothes it sells — be that in Berlin, LA or London — come with a conscience.
---
Photography Samuel Smelty

Tagged: