Gucci stopped time for their pre-fall 20 collection
Alessandro Michele does it again!
|
10 December 2019, 4:00pm
Alessandro Michele is a master of time. In his five years as creative director of Gucci, each of his collections have brought a new chapter to the house's story, re-inventing the fashion houses narrative whilst seamlessly keeping the threads of its past central. With each season, innovation and cohesion coincide. The brand's latest campaign is no exception.
"The pre-fall 2020 collection is the next chapter after the September show." Michele says. "It tells the same story about proportion, silhouette and, above all, the balance between shape and colour." Remnants of the SS20 collection continue into pre-fall: the streamlined jackets and cut-outs, the androgyny and bright colours, all partnered with the brand's now iconic oversized glasses. But this new chapter is less about the strait jackets and sex (although the latex and subtle bra exposures are not completely gone). Instead, we are invited into a more minimalist and modest Gucci, one that seems inspired by Michelle's own past, while the modern day whimsy remains in tact.
In these pictures shot by street photographer Bruce Gilden, time has stopped. We are transported to late twentieth century Rome, the city's streets which Michele grew up around. Trapeze dresses and boxy-cuts alongside care-free bohemian outfits point to the late 60s, early 70s -- think Sharon Tate in Autumn -- whilst knitted tights, collared dresses and Judy Jetson boots pull us back to the future of the 80s.
Age inclusivity is at the heart of the campaign, with women of all ages including revered Italian actress Benedetta Barzini and fashion model and activist Bethann Hardison making appearances. The beauty is, of course, the work of the phenomenal Thomas de Kluyver. But these are not models on a runway (or a conveyer belt); they are posed against gritty backdrops and not-so-fashion-friendly weather. Dump trucks, tram stops and damp, windy river-sides. That's the power of Michele, his ability to intertwine styles across different times and spaces. Despite the setting, the beauty and majesty Gucci has become renowned for comes through. These are the bold, powerful, ageless and effortlessly stylish women we all wish we were.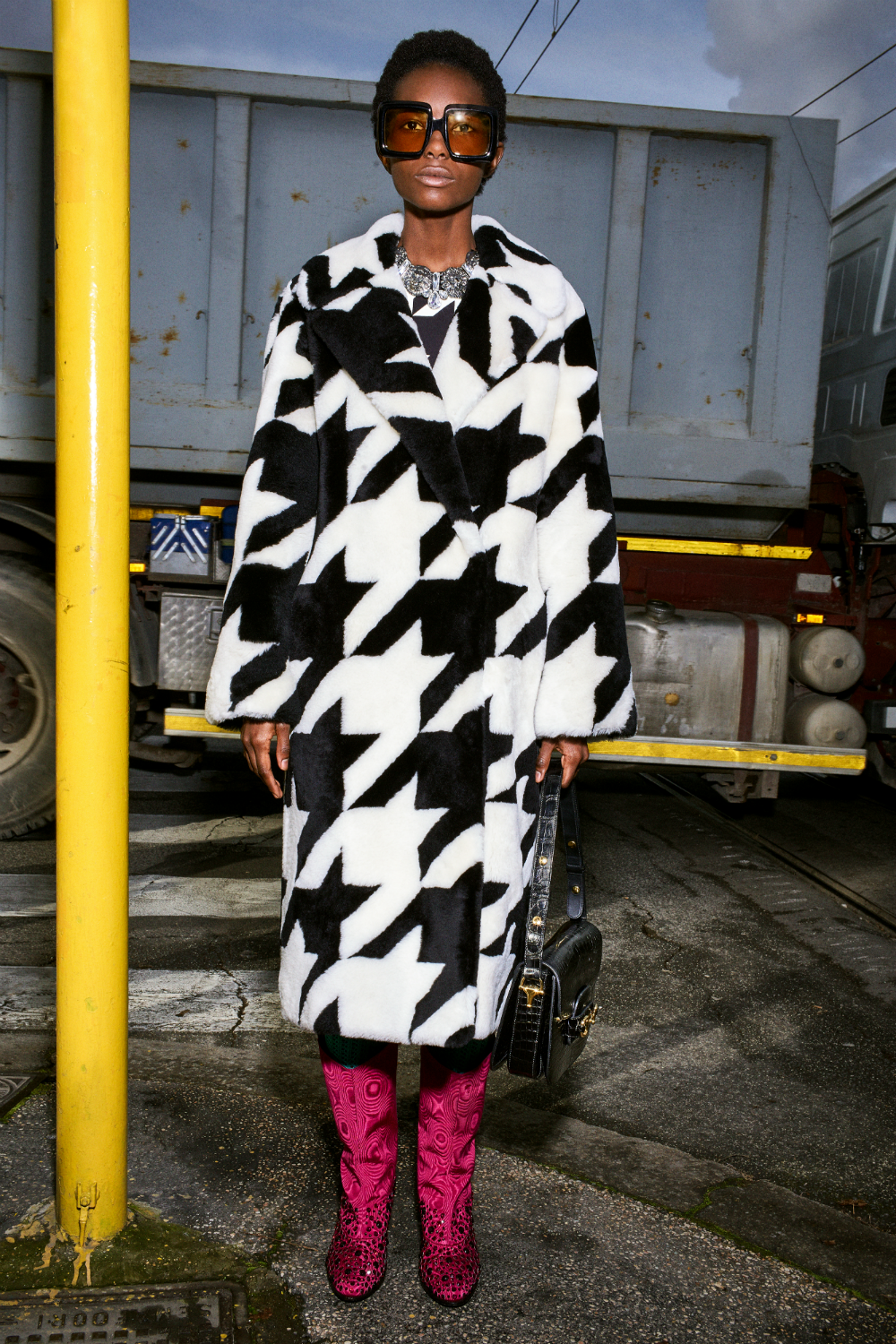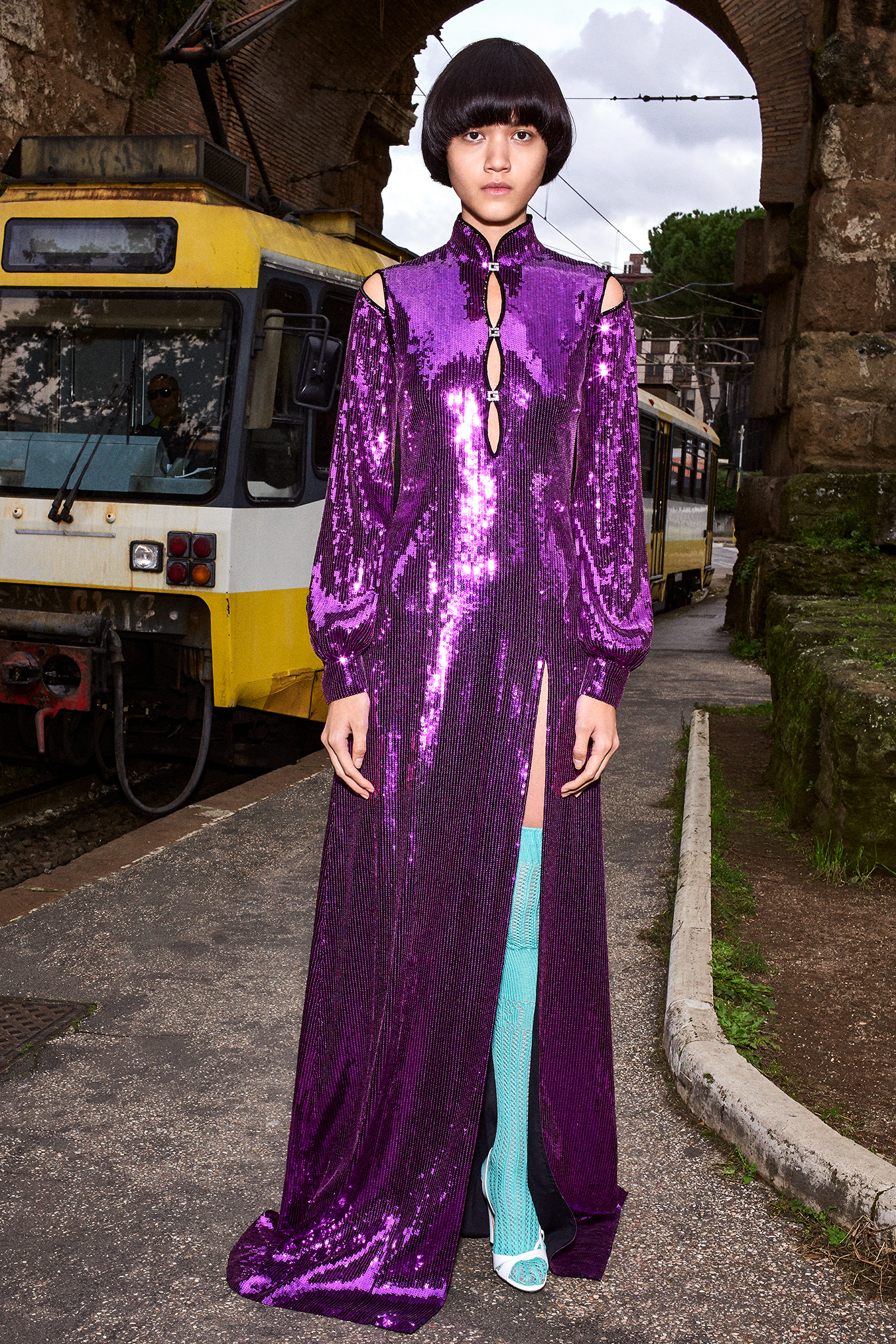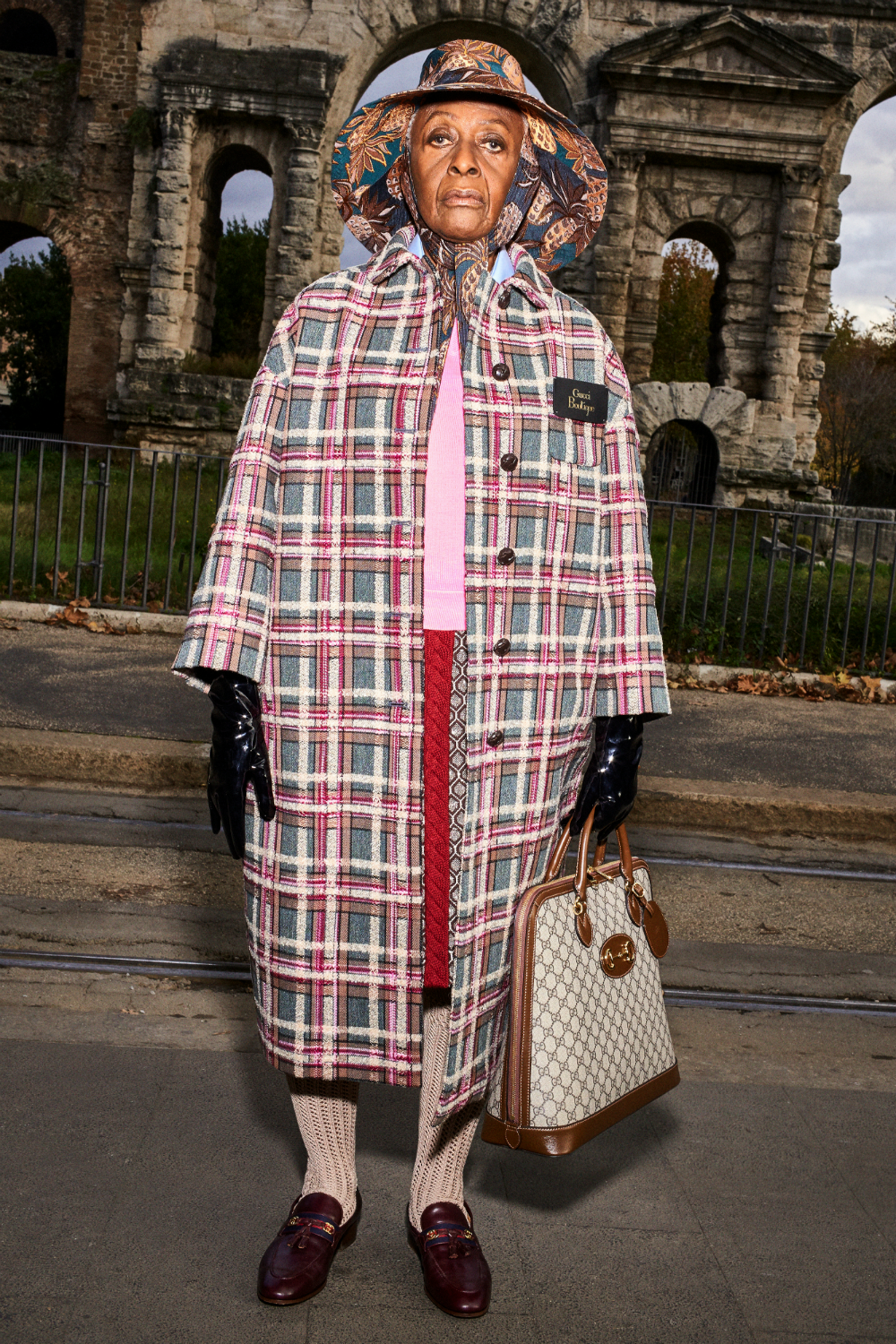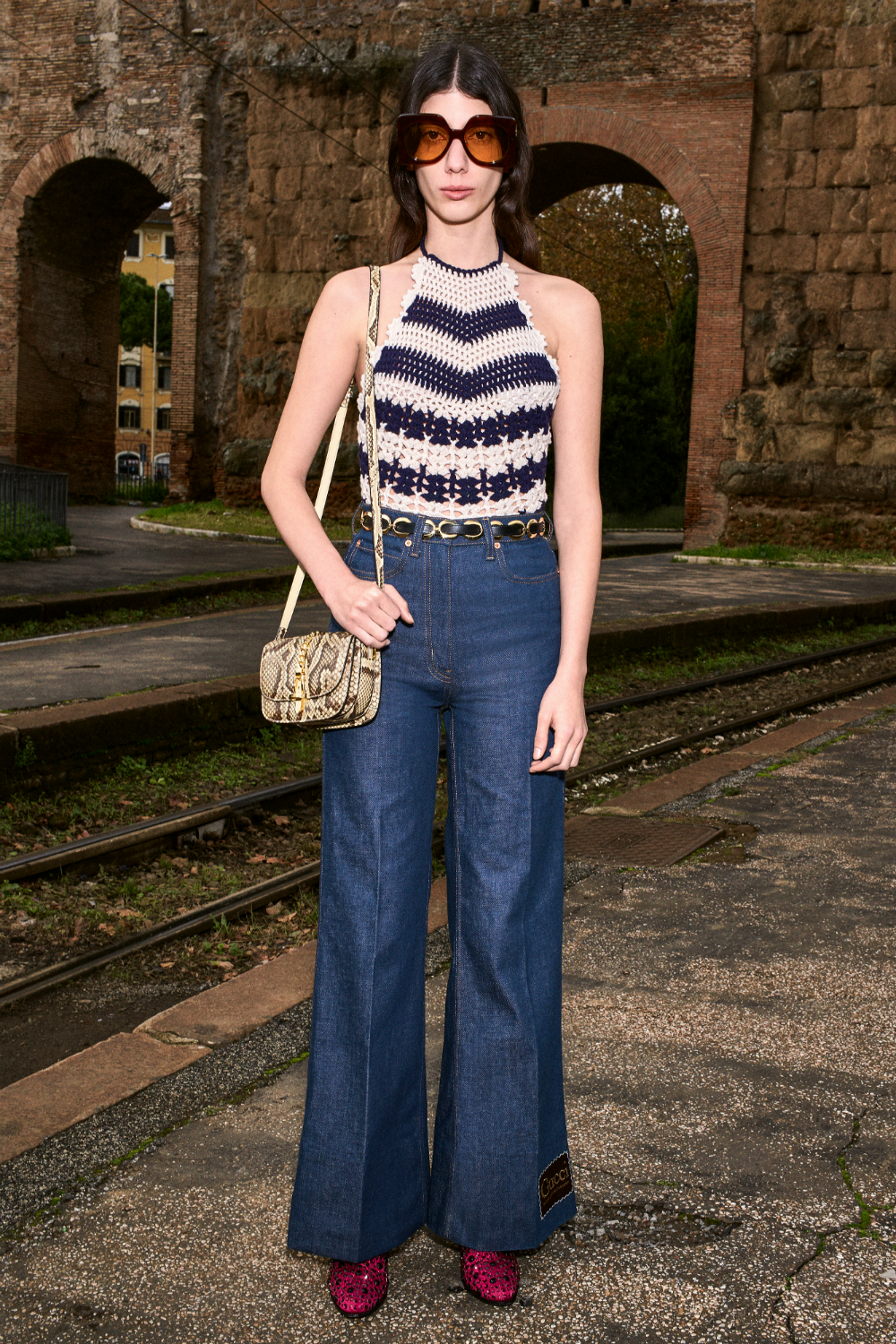 ---
Credits

Creative Director Alessandro Michele
Art Director Christopher Simmonds
Photographer Bruce Gilden
Hair Stylist Alex Brownsell
Make Up Thomas De Kluyver