Moschino's pre-fall 20 show was an oversized love letter to New York
Jeremy Scott showcased the city's best style, from the camo-covered streetwear of Harlem to the safety-pin clad leather of the Lower East Side.
|
10 December 2019, 6:02pm
There was no better way to start Moschino's first runway show in New York than to have rain-soaked attendees shuffling underground into a subway station. While it was only a replica station at The New York Transit Museum in Brooklyn, the hustle and bustle of city folks finding their seats on train cars, while a violinist and cellist busked on the platform, made it feel like a true Gotham commute.
The show, which included women's pre-fall and men's fall 20, kicked off with the familiar command to "stand clear of the closing doors." Then models in surreal looks that represented style from all corners of the city weaved in and out of the cars. The collection featured everything from the camo-covered streetwear of Harlem, and the denim-heavy hipster look of Williamsburg, to the punk-inspired and safety-pin clad leather of the Lower East Side, and the buttoned-up tweed suiting of the Financial District. Models were accessorized with cartoonishly large pieces like flat brim Moschino hats, chunky gold Moschino nameplate necklaces, colorful leather handbags the size of luggage, and one particularly huge red backpack.
The collection was creative director Jeremy Scott's over-the-top love letter to New York City, reflecting all the things that make the Big Apple so great, including the acrobatic "showtime" performers, who flipped and swung through the aisles, following the show.
"New York is the 'city that never sleeps,'" said Scott in a statement. "With that in mind, I wanted to offer a little bit of everything. A round-the-clock set of ensembles for city girls and guys who aren't afraid to go from the ballroom to the back room, then watch the sun come up over the East River. There's nowhere else in the world where you get that kind of energy and magic!"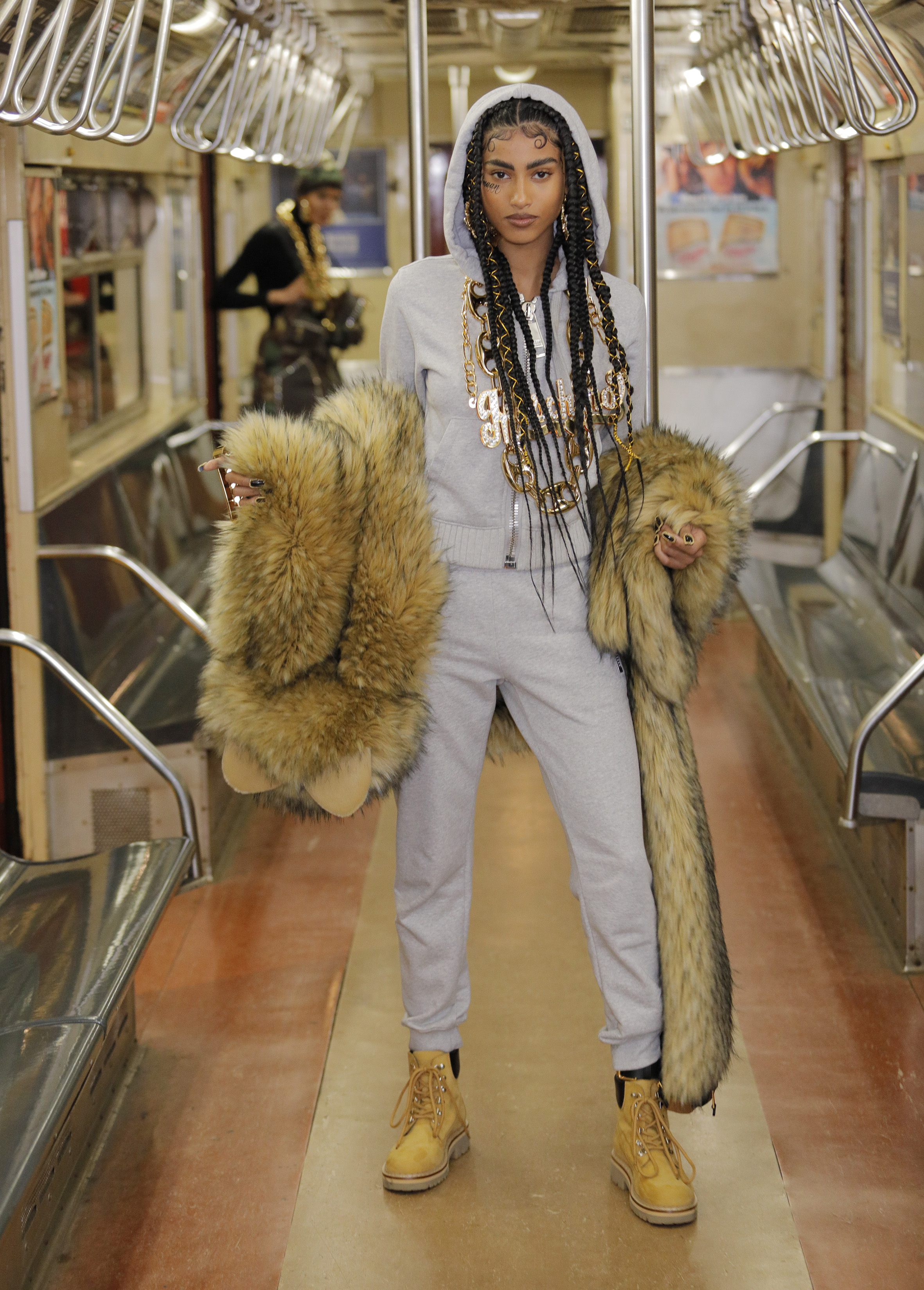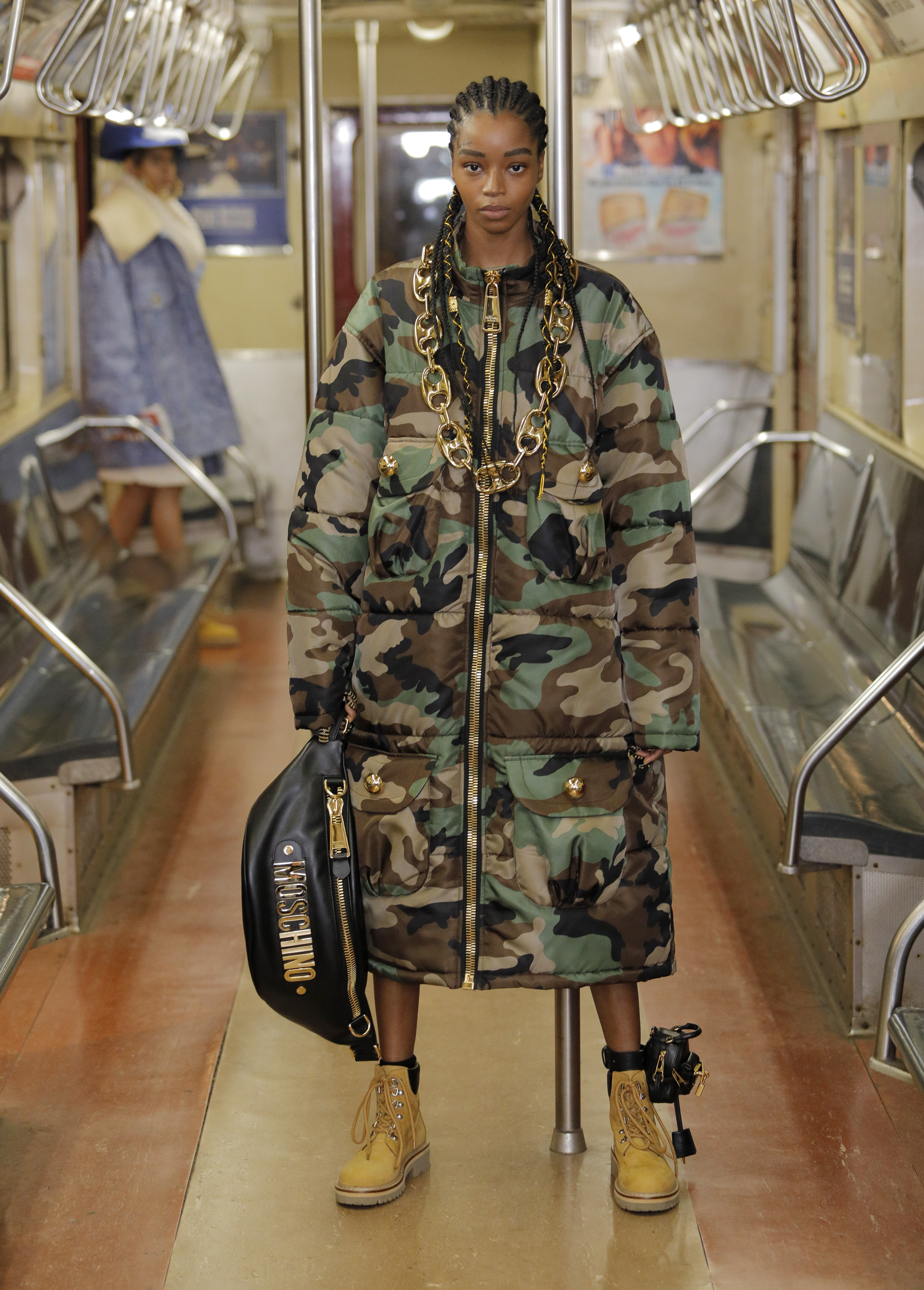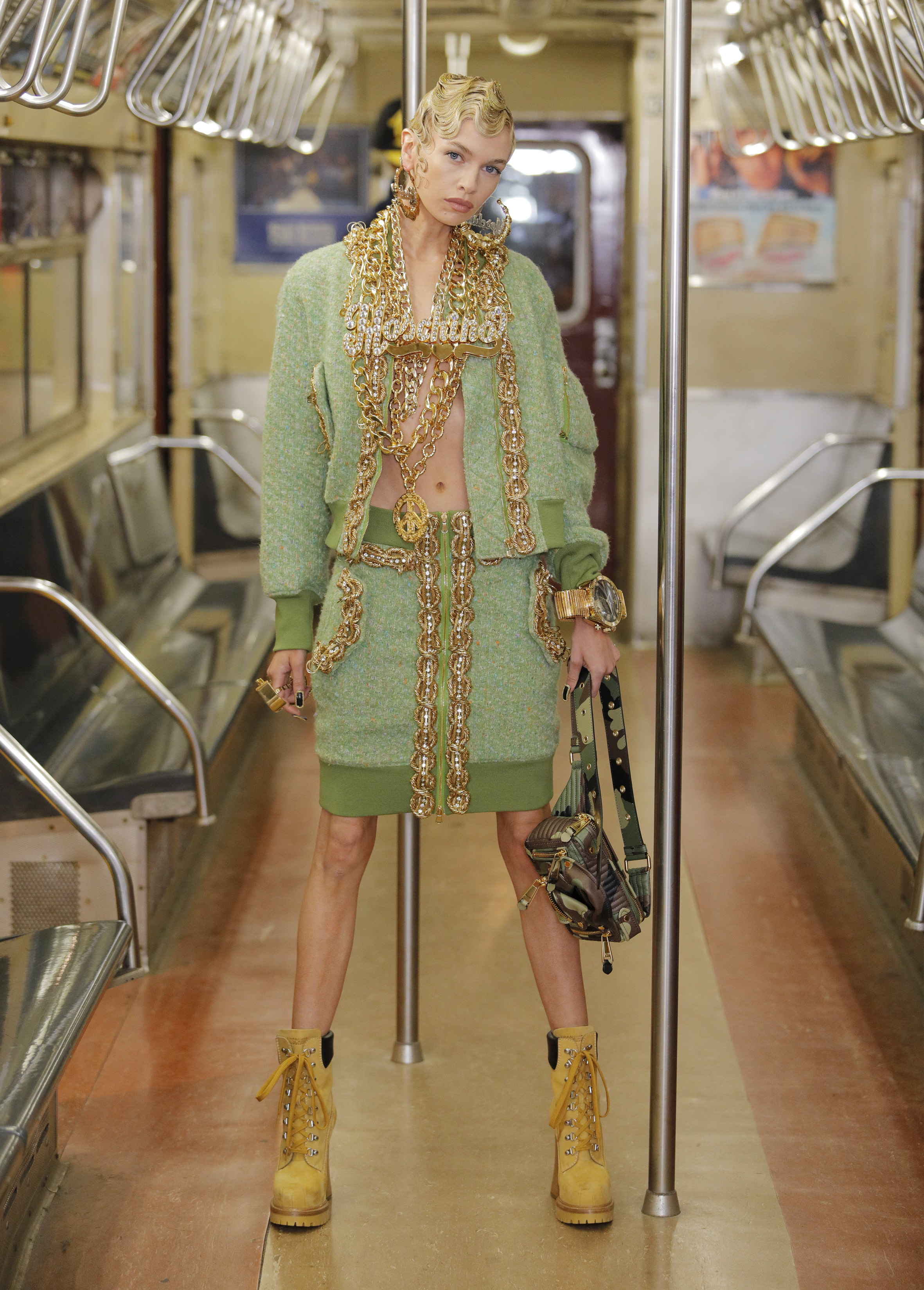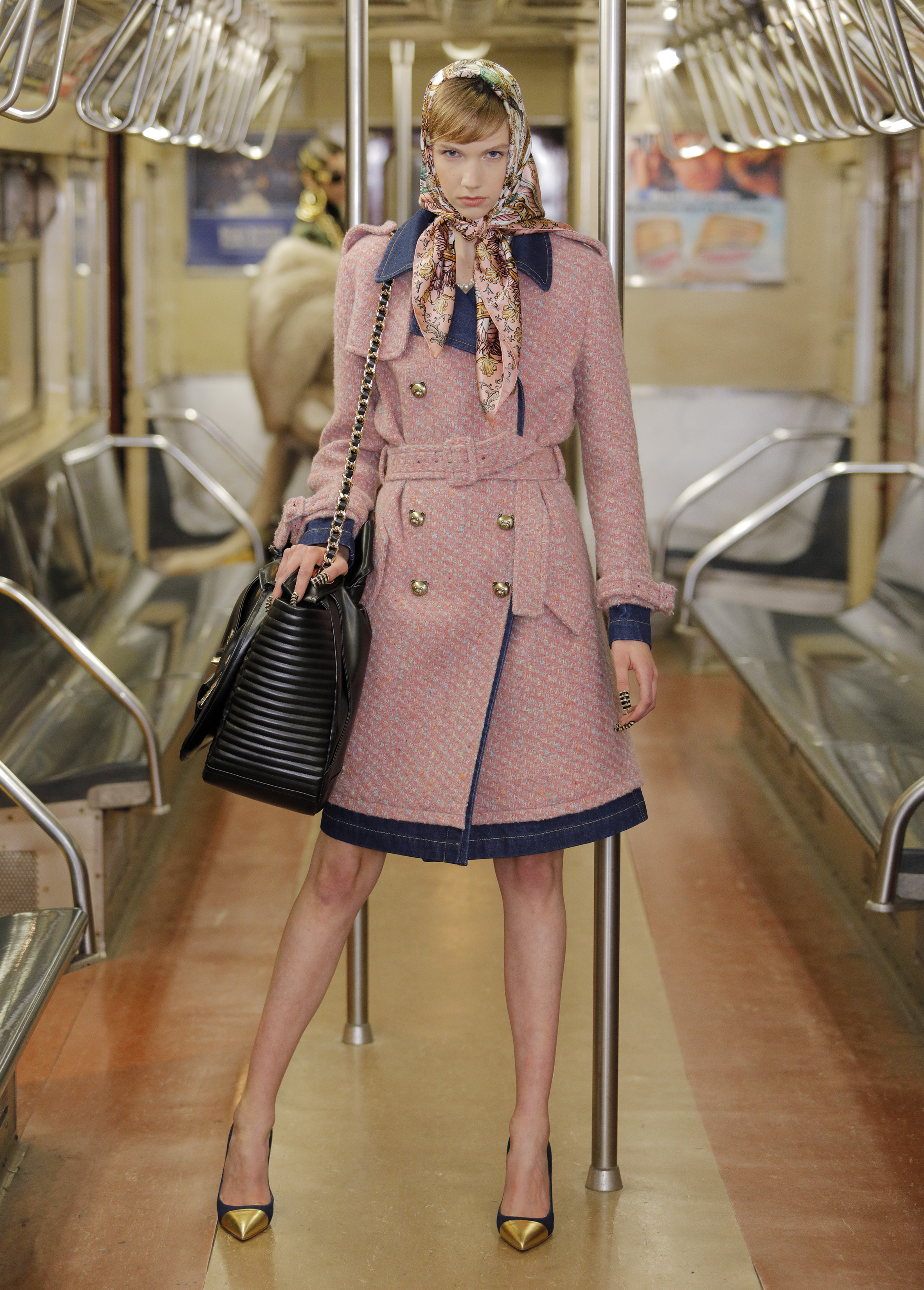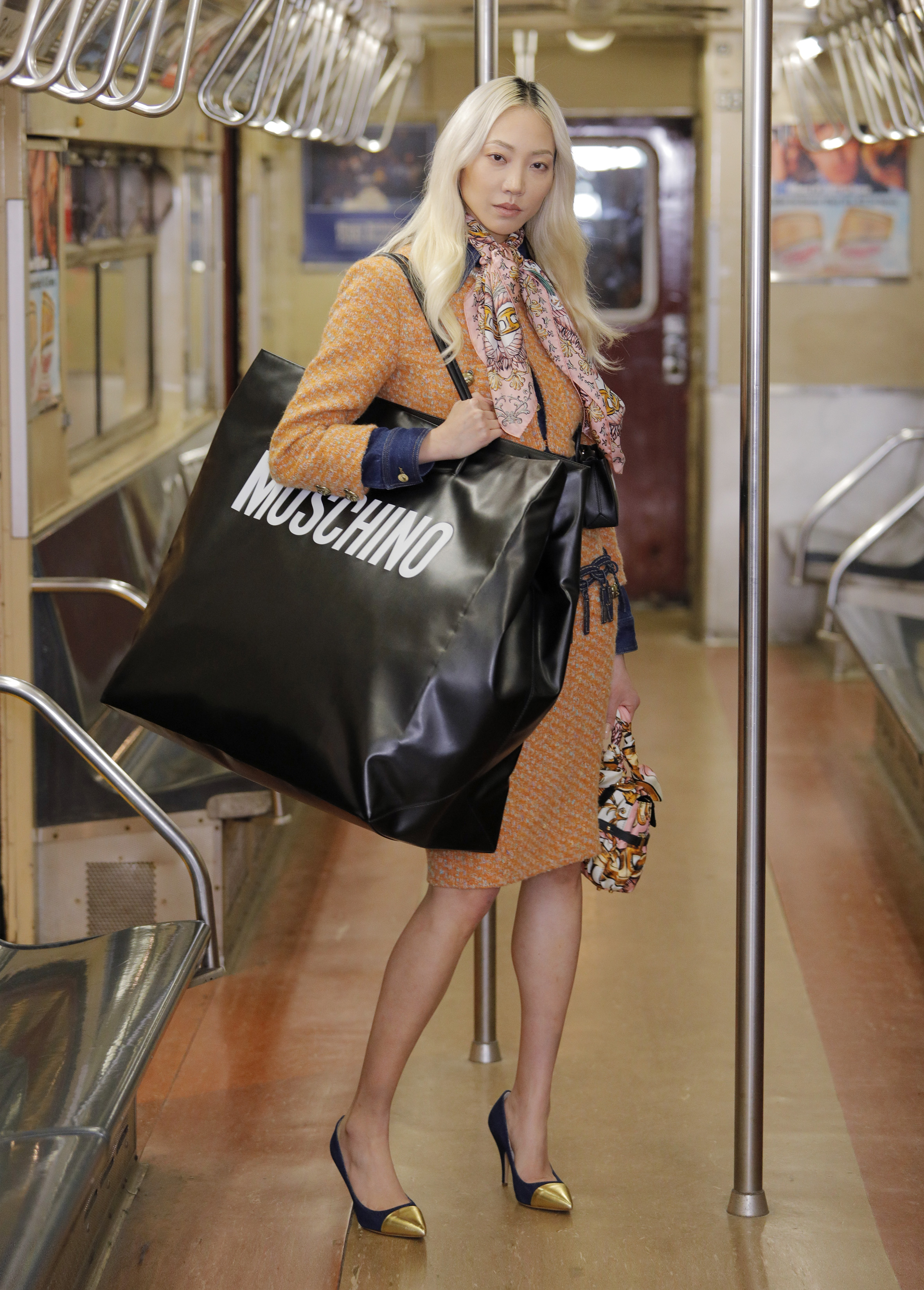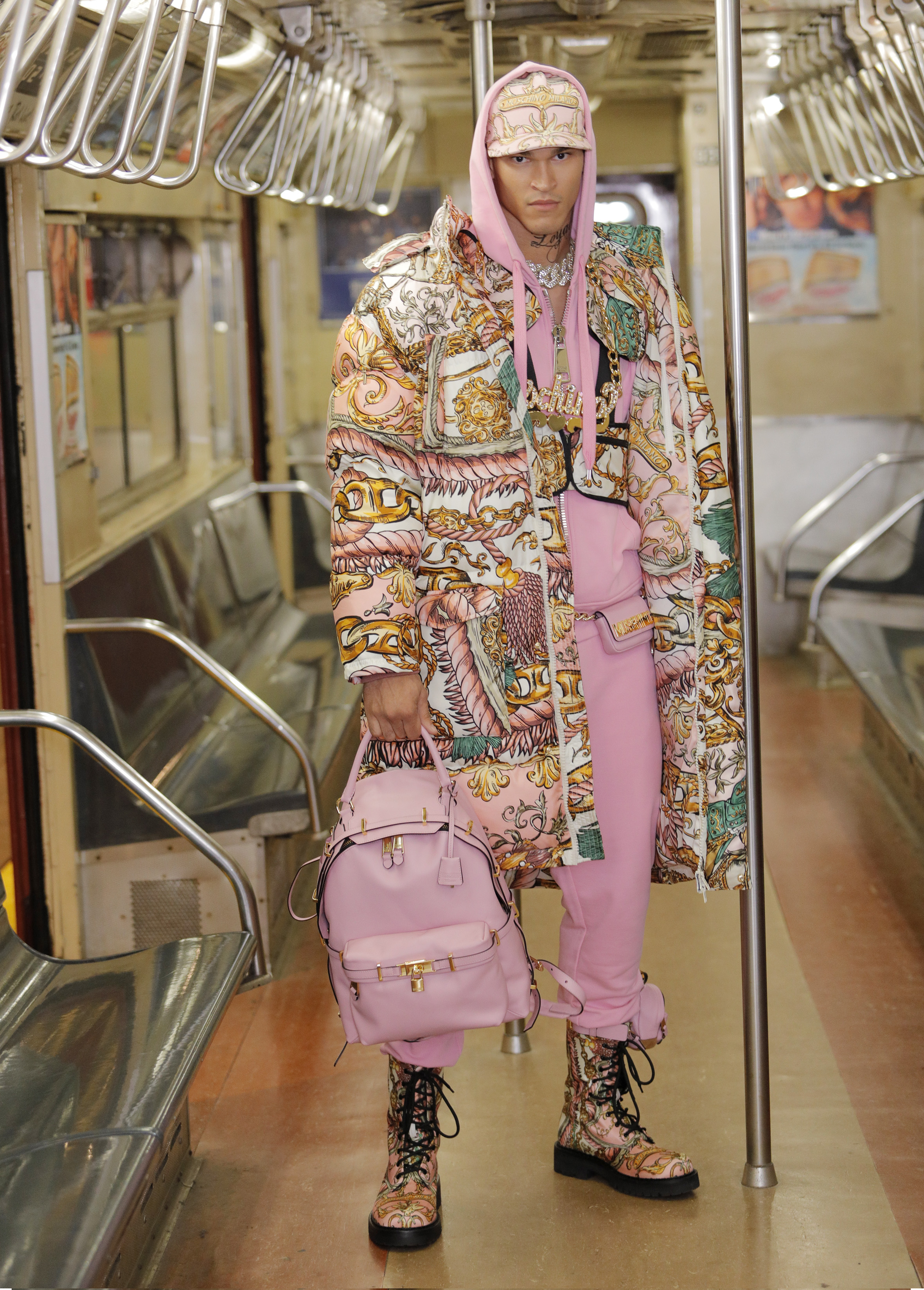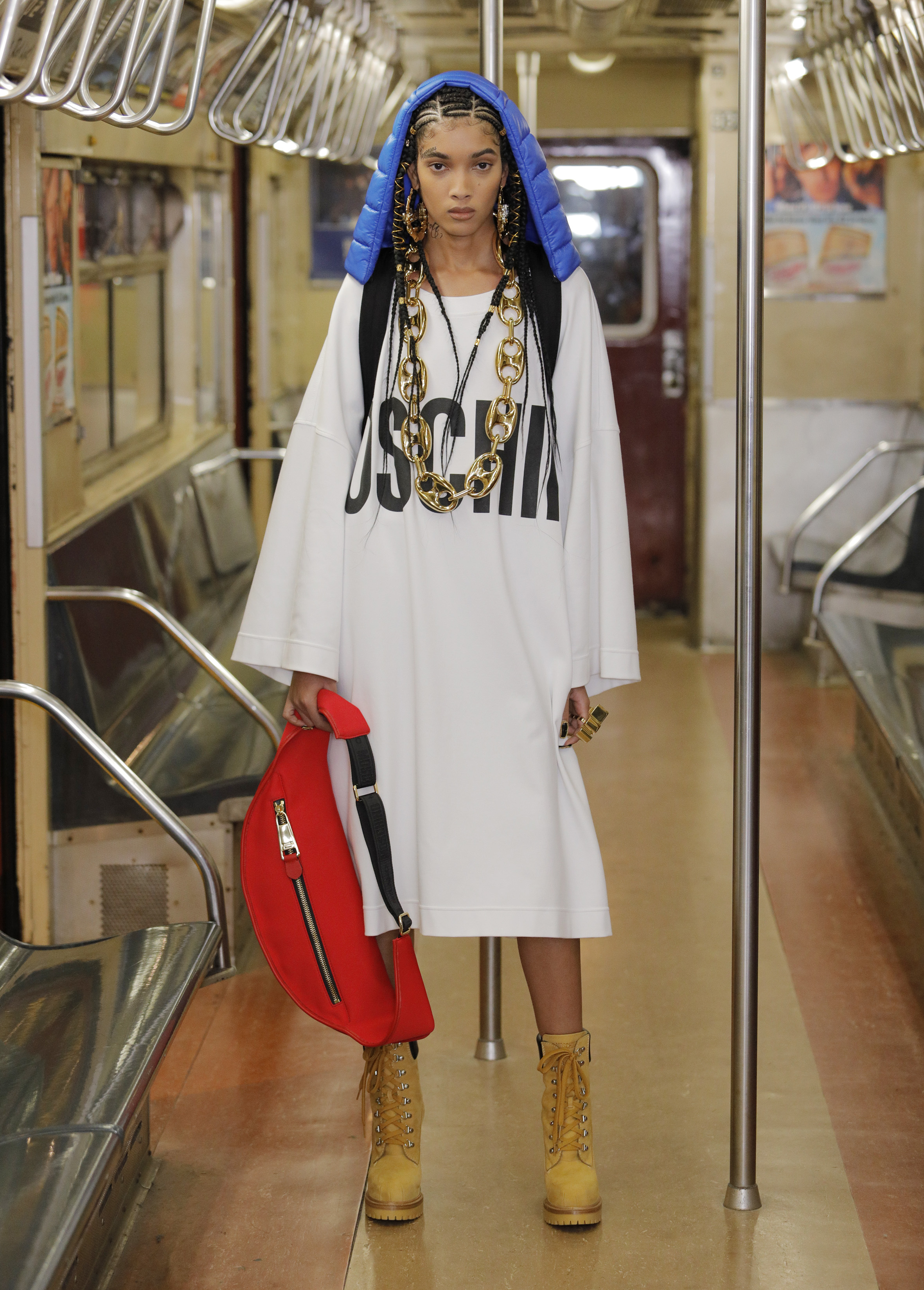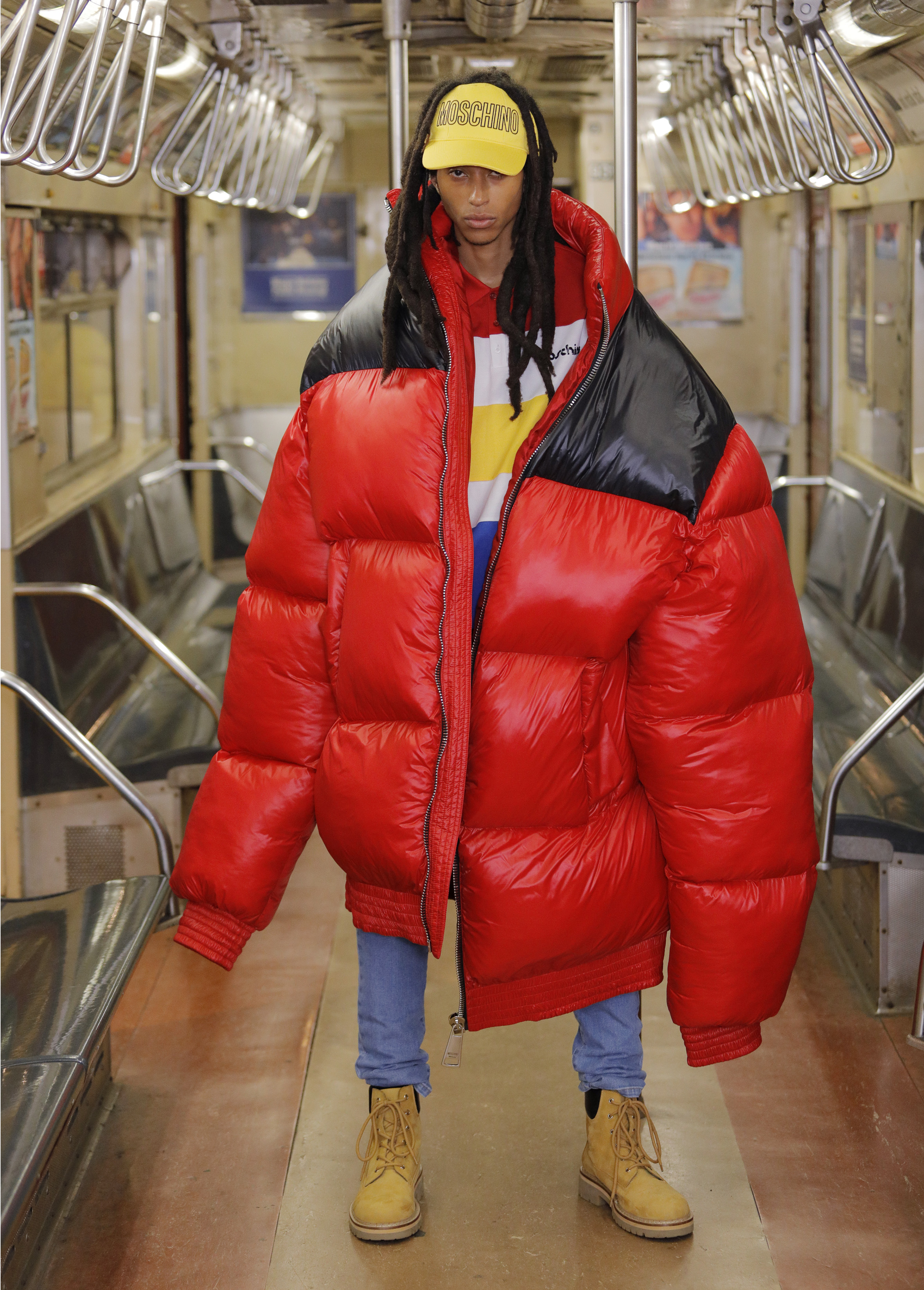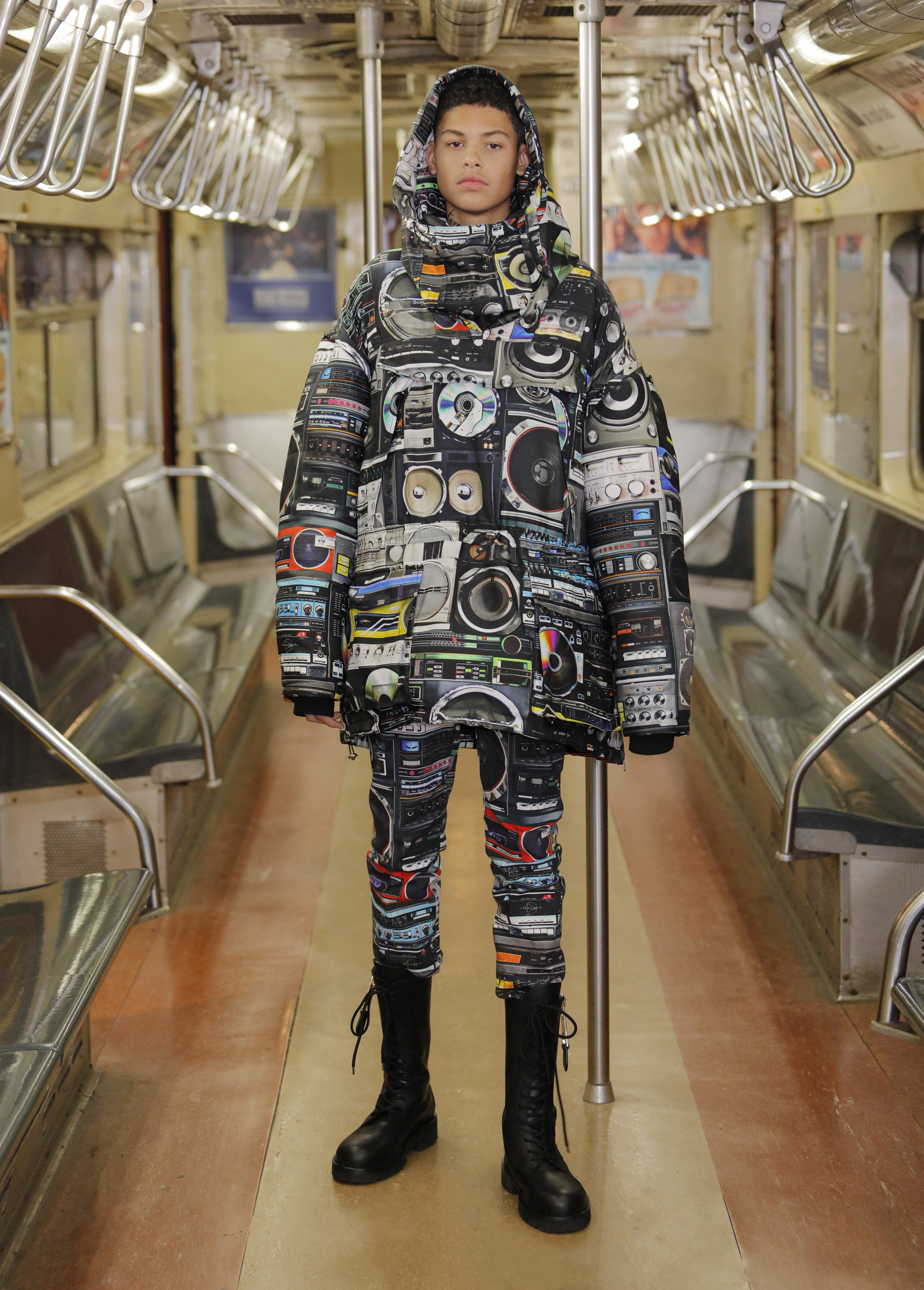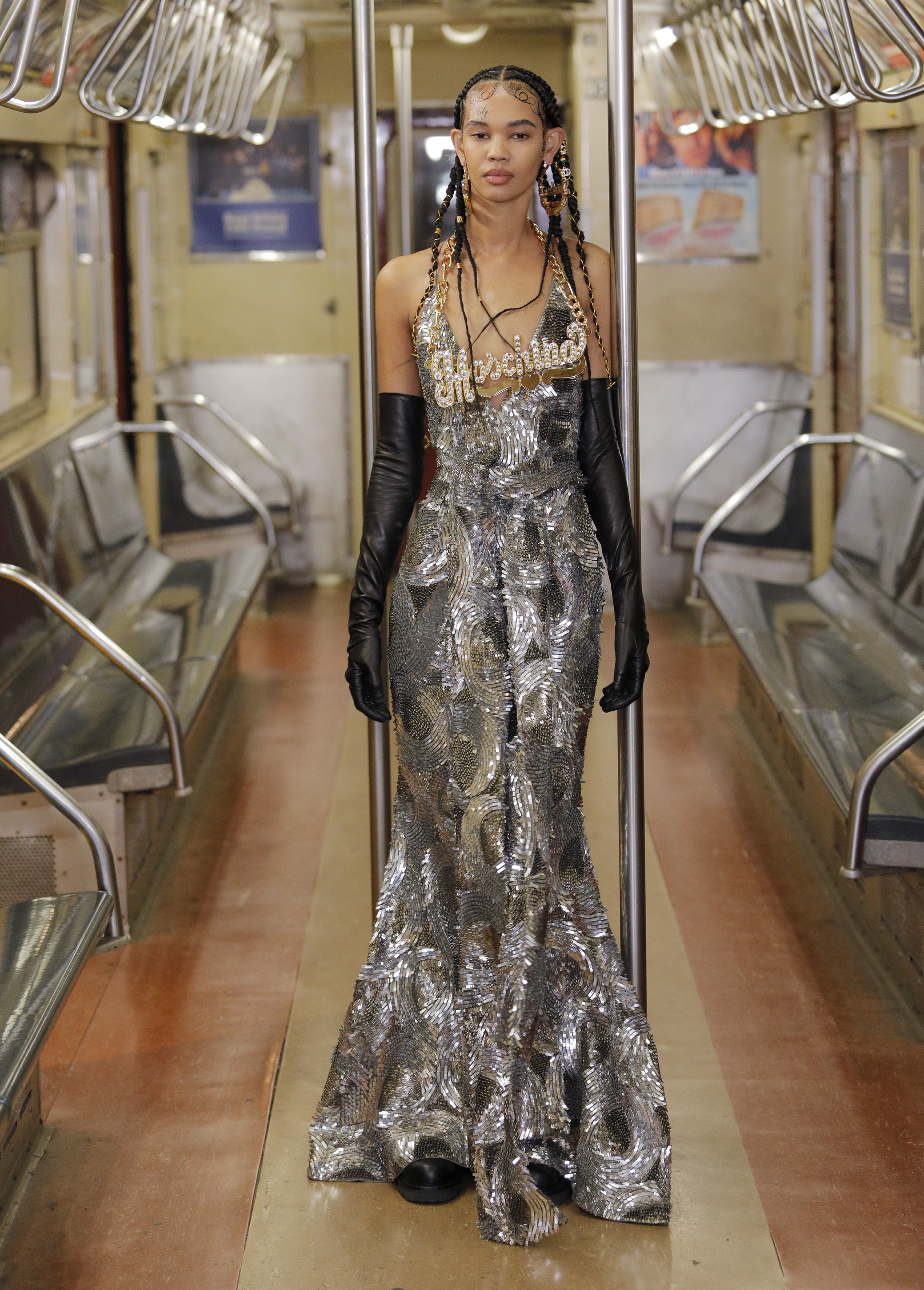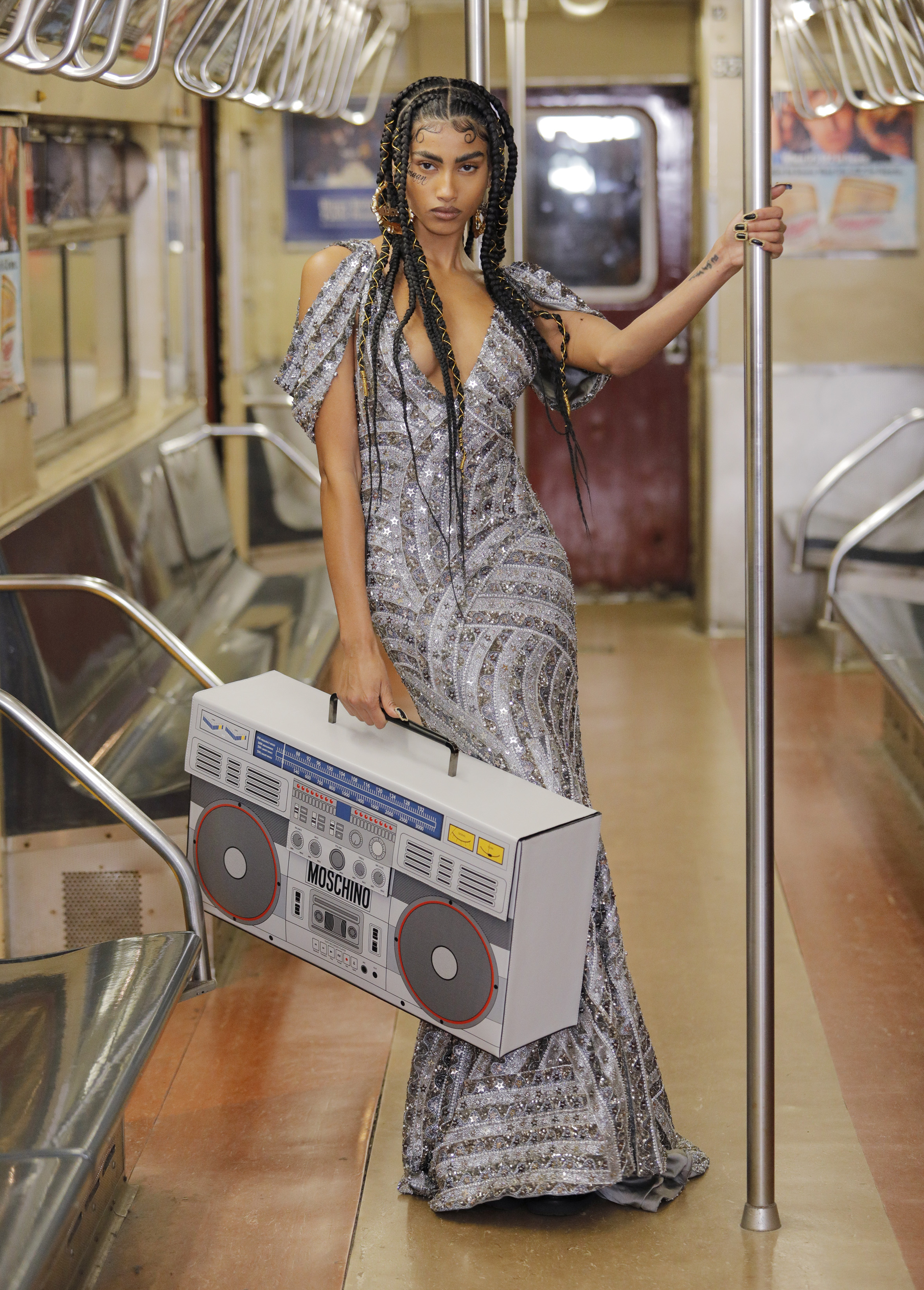 Tagged: