Photography Kensington Leverne
fall in love with shrimps' colourful ode to gertrude stein
A shrimp is a shrimp is a shrimp.
|
21 February 2018, 3:10pm
Photography Kensington Leverne
Who?
Shrimps. The candy-coloured faux fur label that's been brightening up London's rainy streets since it launched in 2014. Founded by 28-year-old British designer Hannah Weiland, the brand's guilt-free fabrics and Instagrammable designs have been snapped up by every fashionista worth their salt. Alexa Chung, Susie Bubble, Greta Bellamacina, Adwoa Aboah. Even Grayson Perry has been known to rock a beaded Shrimps bag or don a huggable faux-fur coat.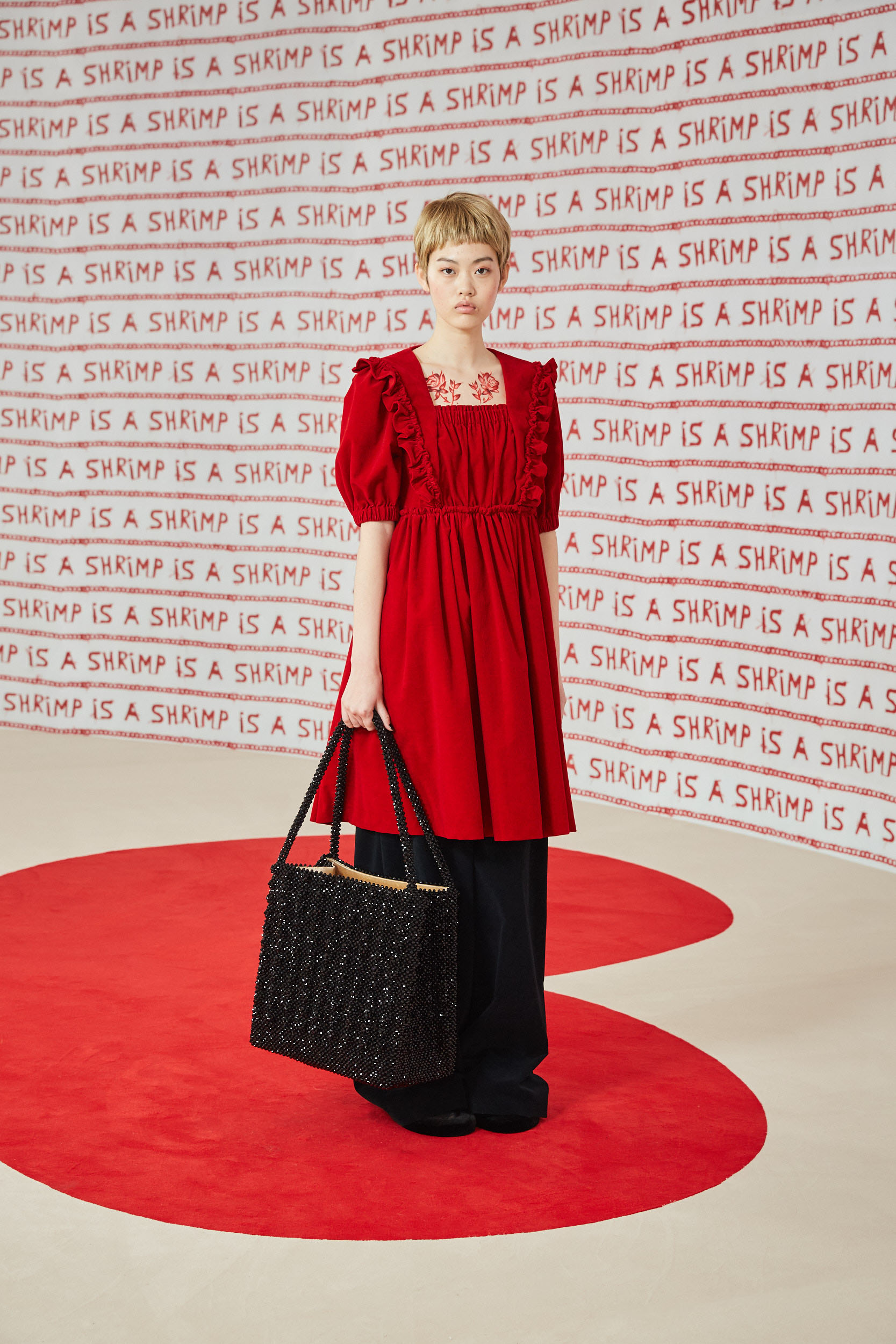 What?
As 20th century Parisian art patron, Gertrude Stein famously wrote in her iconic poem, Sacred Emily, "A rose is a rose is a rose is a rose", a nod to the line, "What's in a name?" uttered by one of literature's most iconic lovers Romeo Montague. With love on the brain (Hannah's getting married later this year) Shrimps presents us with: The Romance Collection. Here, roses are indeed red, and illustrated in Hannah's trademark whimsical style onto broderie tea frocks and Pre-Raphaelite gowns. Elsewhere, hearts, bows, and floral designs inspired by abstract artists Jean Cocteau and Otto Dix, are found in sumptuous faux fur coats, rendered in ruby red, brilliant yellow, charcoal black and turquoise.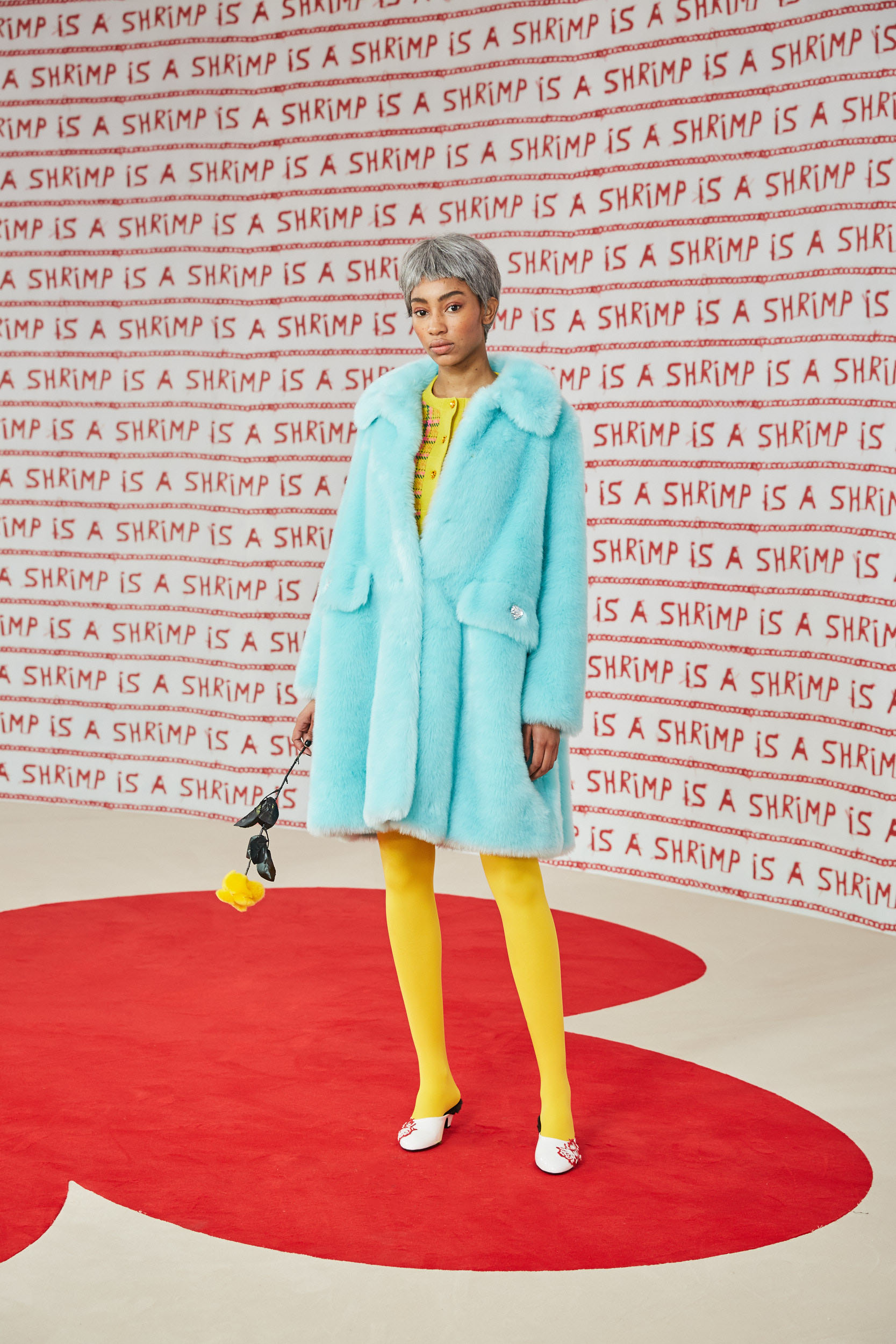 Where?
To create la mood, Hannah whisked us away to the Topshop showspace, on the rather romantically named Floral Street, where a group of lovesick looking models stood against a large white backdrop, onto which the words "a Shrimp is a Shrimp is a Shrimp" were stitched in red -- a tongue-in-cheek print that was echoed in some of Hannah's designs. Sprawled underneath them was a large white rug adorned with giant red love hearts, onto which a handful of faux fur roses were scattered, while Spector frontman Fred Macpherson had us feeling fuzzy on the inside with a suitably themed collection of 90s love songs.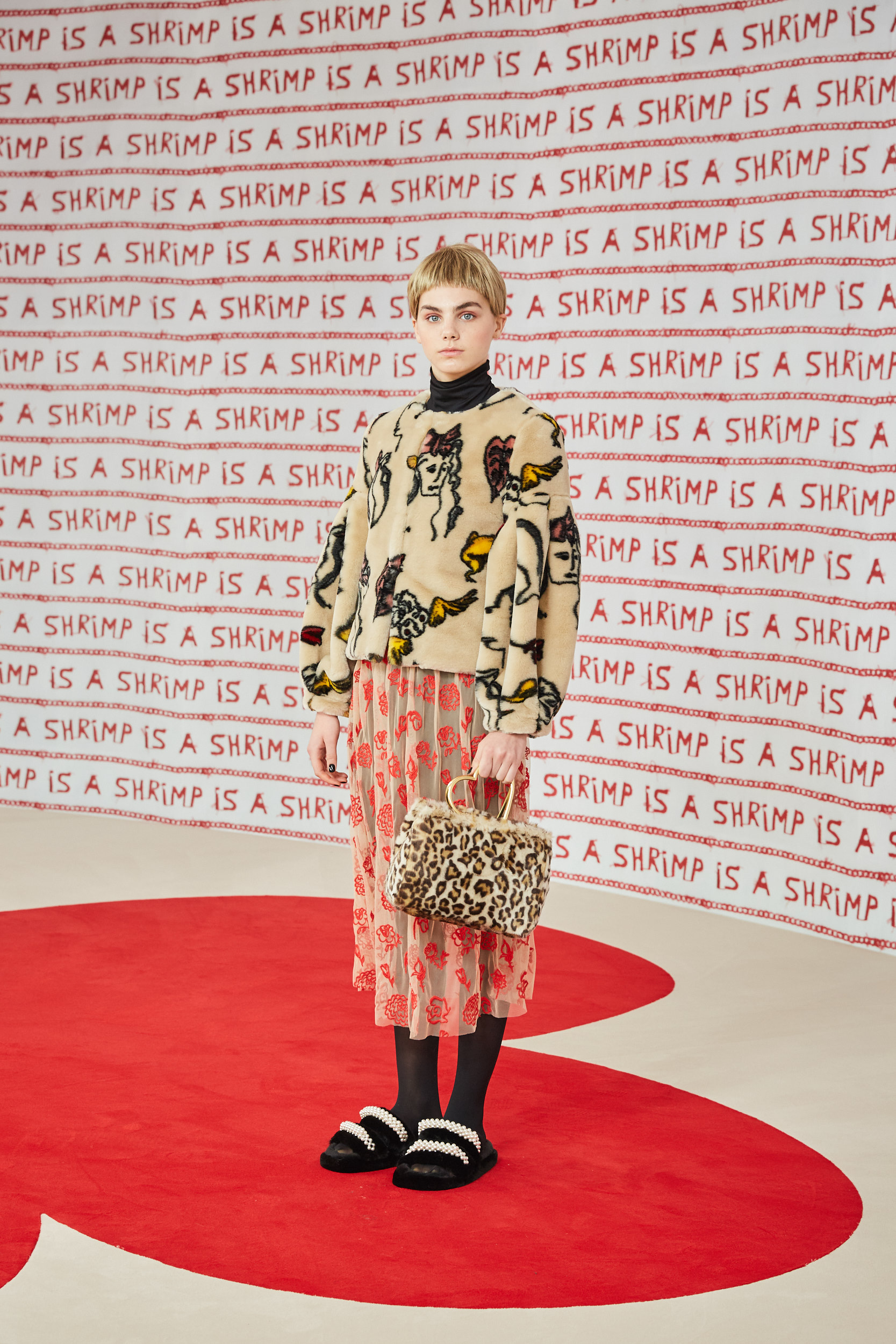 Wow!
In a world filled with hatred, it's never been so important to celebrate love, which was this season's overall message.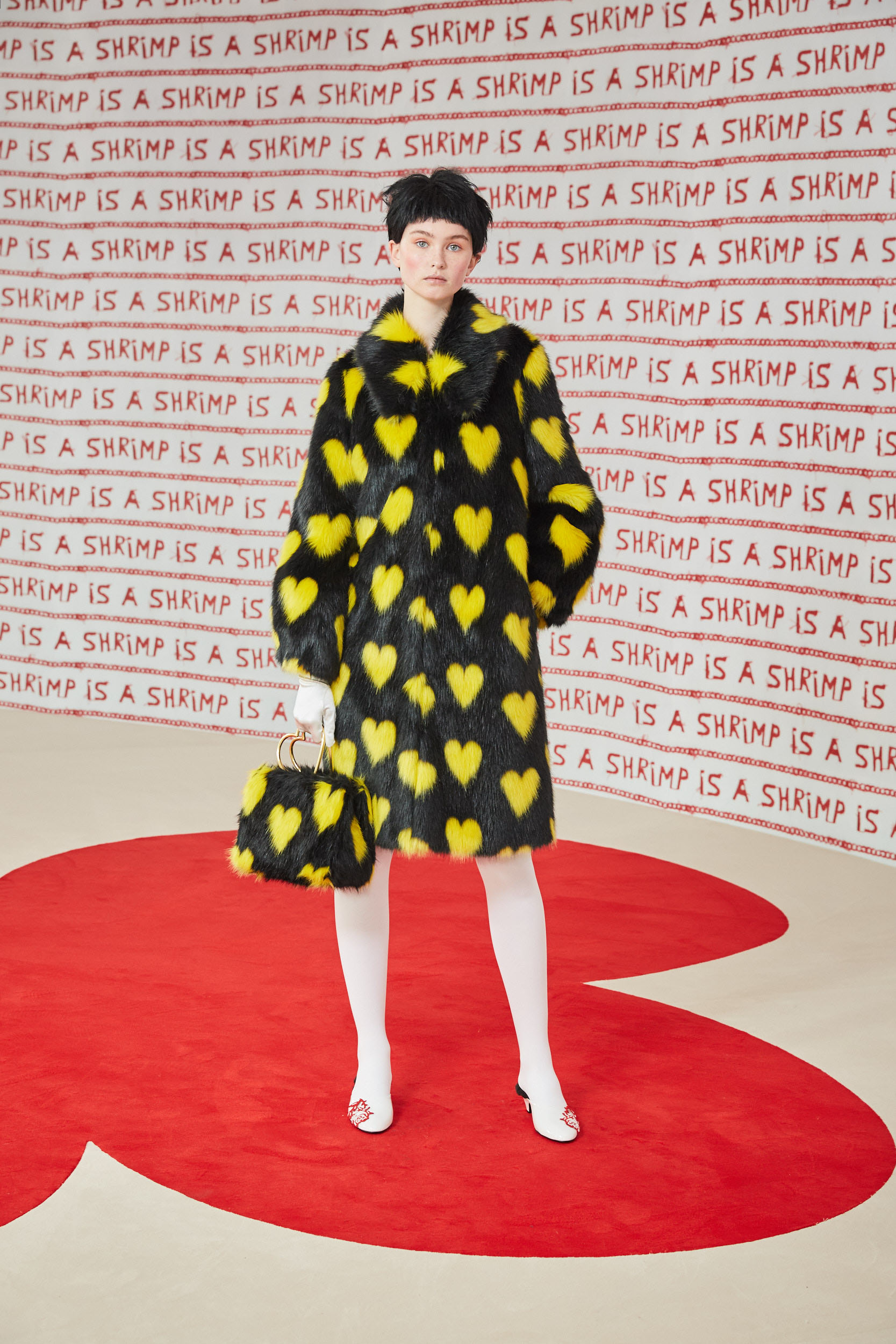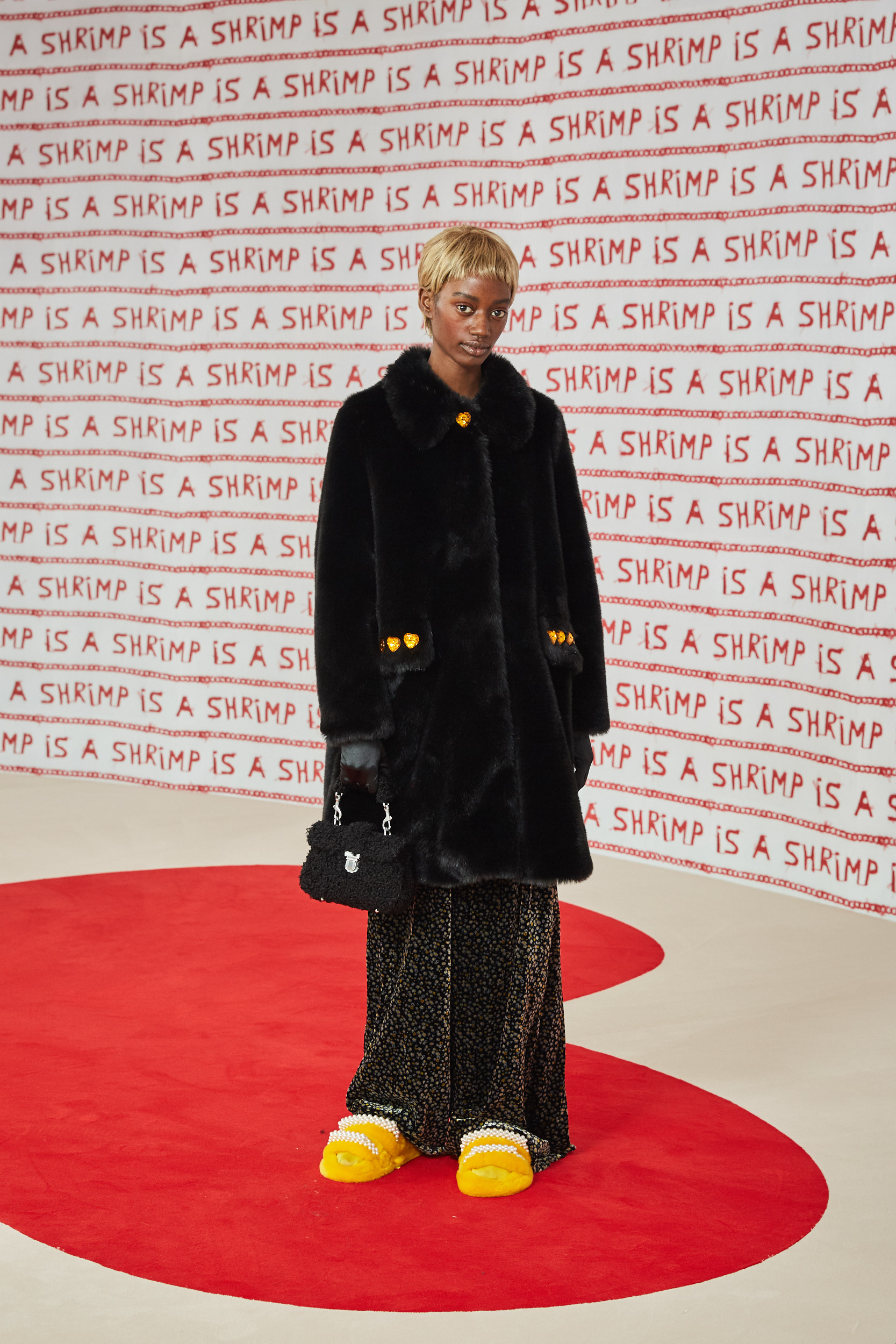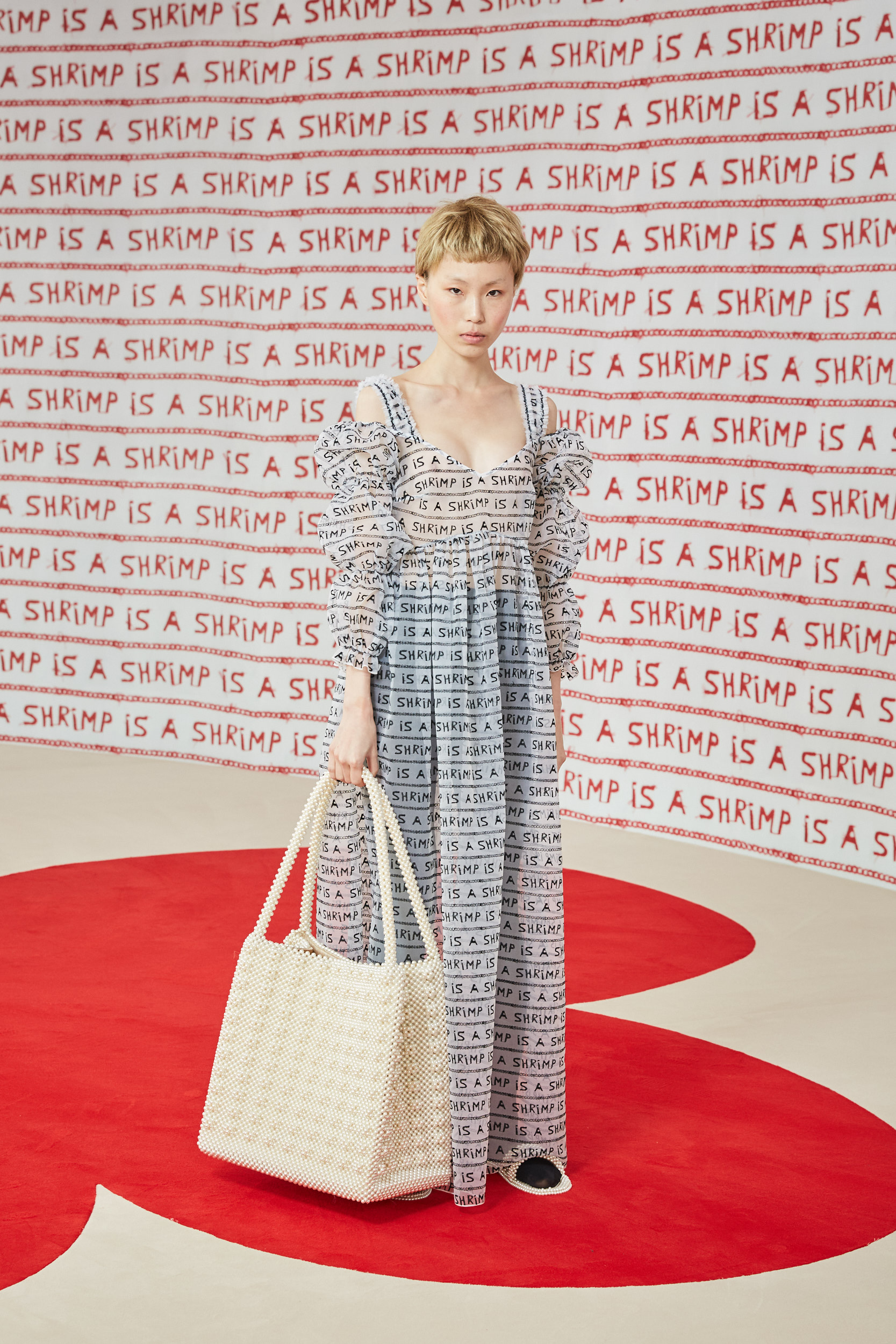 Credits
---
Photography Kensington Leverne