Photography Alex Johnstone
wiki is calm, settled, and ready to lead the next generation of new york voices
In the midst of a tour down under, Wiki talks his old spot in Chinatown, linking with Skepta, and the genius of DJ Lucas.
|
19 February 2018, 6:04am
Photography Alex Johnstone
The steps of Sydney's Opera House are scorching hot as Wiki, a native New Yorker, approaches us. Here in Sydney, where's he's settling down for a few days between Australasian tour dates, it's 30 degrees. Back home it's below zero, but Wiki and his producer Sammy, an old friend from home, are enjoying the Australian summer—and the rotation of beer and sunscreen that comes with it. In a few days he'll have headed to Brisbane, wrapping up a slew of shows in support of his debut studio album, the critically acclaimed No Mountains in Manhattan. By the time you read this, he'll have made it back home in time to spend Valentine's Day with his girlfriend, then headed off again for a round of North American dates.
When we talk, we look back on Wiki's comeup, his various extracurriculars, and what he's hoping to do for the next gen.
Hey Pat! We wanted to start off by talking about the spot you had in Chinatown. We've seen a lot of parties go down there on the roof, some Boileroom events, you've even shot some music videos up there. What's the story, it seemed like a pretty heavy crew spot.
Yeah, that's Market, I was living there for like two years. That spot was definitely an era. I don't live there anymore though, but it's still going down, it was an important ass era because that was when we all really came up. But you know how shit moves quick these days. Back then it was like we all were musicians; Isaiah from Onyx Collective would be coming through and practicing, and anytime someone came through town, like an OG writer, they'd come to the wall. It's Downtown Manhattan no one really got a space like we did. It was really a time to gas ideas and create, it was the headquarters and shit.
I bet some real crazy things happened there, did it ever go sour?
Haha! Oh yeah, definitely! There was a lot of drama too, it's bound to happen. When all the homies are living together, the tension rises y'know.
How many people were living in that joint?
There were so many bro. It was Zhu's place right in Chinatown, his parents own the spot. Because it's a very Chinese building, you can't just go get a crib in there. Zhu was one hundred percent holding it down. So he moved in, got the crib, then Shawn Powers lived in the shed for a minute. Like the shed on the roof. He was living out there with no heat! So you got SP, you got me, you got Sport and then Sammy finally moved in. People were always coming and going, and a lot of people lived on the couch for a while. When Zhu would go away, I would have the homies on the couch more, as if it was out crib. It was just a dope year, and it kinda set us up in a way.
So Chinatown is definitely an important spot for you.
Yeah, it's funny because I just moved out recently and it's kinda changed a bit already. At the same time where I record and shit, it's very close to the old spot -- two blocks. I remember this time Skepta came through, when I still lived there, he came through with Novelist and a bunch of homies. Novelist was recording in Sport's room and Skepta was with me in my room. I played him some shit I wanted him on and then he was like ,"Yo I gotta get on the remix for that God Bless Me song." I was like, "Bro the song ain't even out yet, get on the track!"
I see you got that ballerina on your shirt, is that a DJ Lucas shoutout?
Yeah, I like that bro! Shoutout DJ! It's actually an ill story. With DJ he's made his rounds in New York, but I'ma tell you right now I was the first to meet that fool. I met him when he was like young coming up and we just connected. He's just a hella fucking genius, straight up. The way he raps is so real to himself, so funny and clever, it's like perfect. But he's from West Massachusetts and he reps it hard, he's got this country boy farm shit going on, like Dunkin' Donuts -- shit you would never think to glamorise or think is cool. I really fuck with DJ. Man, we gotta do a Wiki-Lucas tour down here.
Another guy from your crew we wanted to talk about was Muckman. I know he does a lot of the artwork for your music and is running a lot of his own really great work.
Oh, I grew up with him, that's my bro! I always knew that this dude was the illest, like I knew it. Just like, all his ideas are ill, you see his airbrush tees? It's the bare ideas, like how did you come up with that! I'm just happy we get to work together. Speaking of Muckman, you gotta see Dizzy Magazine which him and his girl just started. They got two issues out now. From the jump he was doing the Ratking art, and it's dope because he always pushes me to do art and tells me to draw the work even though he's better. I respect that fool.
So you also make art?
Me and him did this zine back in the day, he taught me all that shit. We also made this book in high school, we never did anything with it but I found a copy the other day and it's like mad ill. So we about to re-print it and do a couple more pieces and a show for that. For me thats ill, if I'm doing a show with this fool I'm gassed off that! I write for Dizzy Magazine too, for the first issue I wrote a little section on hip hop music.
And the Wiki logo, is that your handstyle? Did you used to get up?
Yeah, that's mine. I used to fuck around a little bit but nah, not really like that. A lot of my homies did and I'd be rolling with them, so I mean sometimes, but I was always very focused on my craft. So I'd be like, "Music is my shit, ima go hard on this." I always loved being around my writer homies, it's like they're doing that part of hip hop -- it's all about the elements. I mean, I wouldn't have been able to come up with that if I wasn't hanging around writers -- a little two line joint!
So outside of making music, what are you doing in New York these days?
I'm living with my girl now, so I be on my homebody shit. You know, just go to the park, go to the beach, hangout and have some beers on a roof. It's more regular than it seems, but it's all about the vibe that's around you, that's the influential thing. We used to go party a lot, but we started that shit early, when we were in high school. That's when we were reckless. Nowadays you can't do that shit and be so reckless. As much as you want to, you gotta hold down the youth. There's a lot of people coming up and you gotta be there and be accessible to them, to the new scene that's coming up.
Thanks for kicking it with us Wiki, enjoy the beach!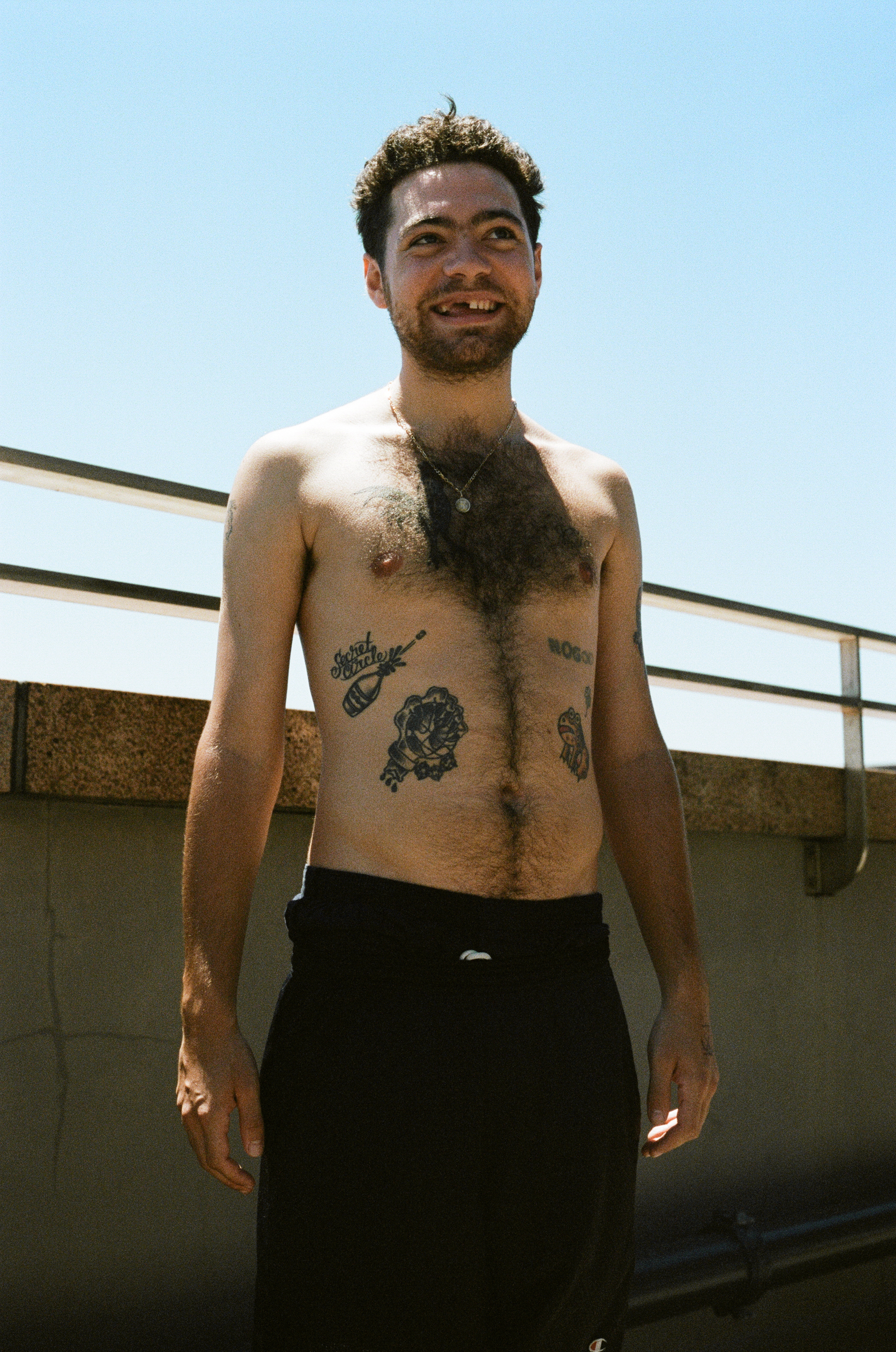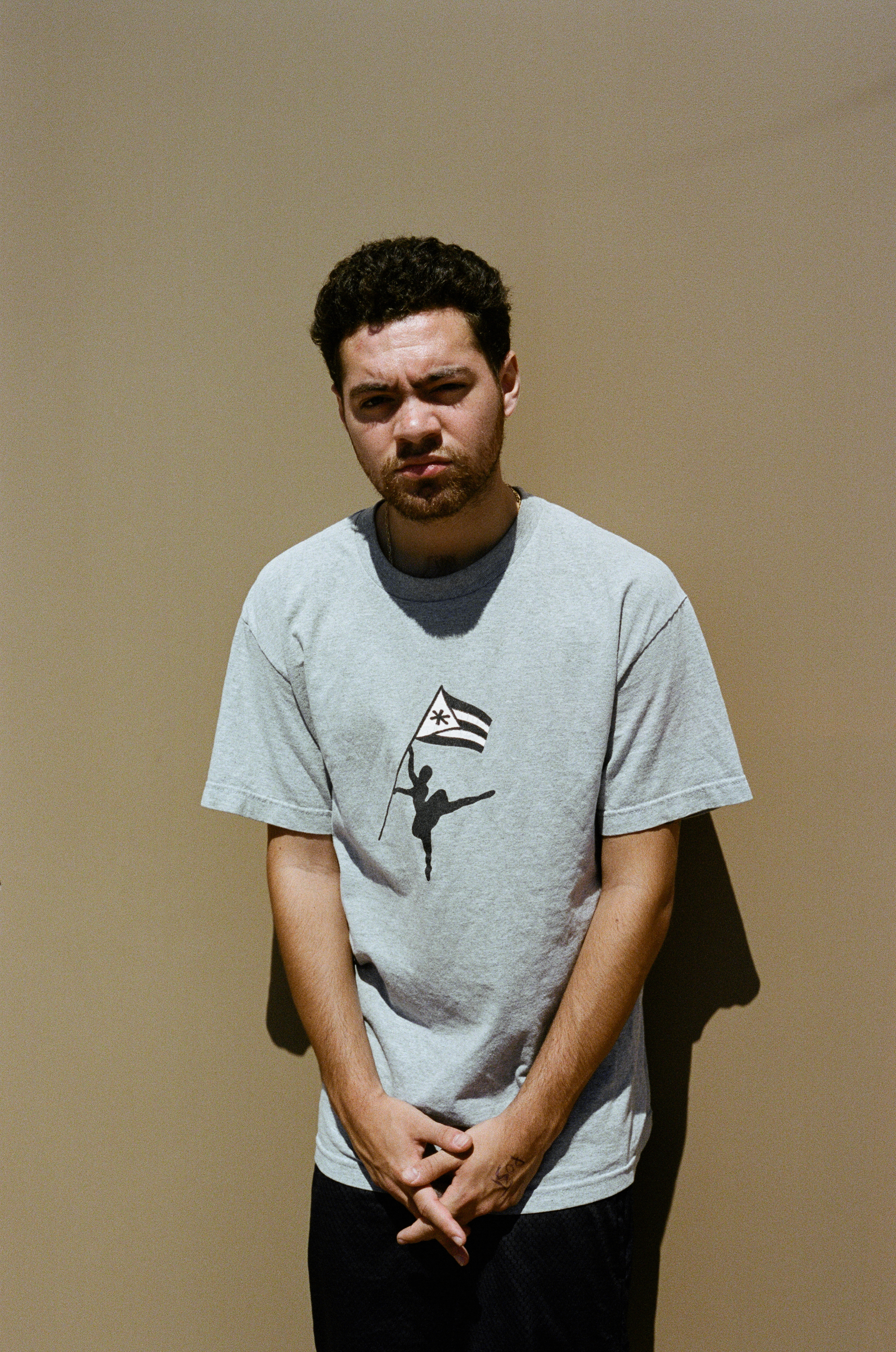 credits
---
Text Alex Johnstone and Max Doeyz
Photography Alex Johnstone