matthew adams dolan considers the kennedy kingdom of camelot
For fall/winter 18, the designer explores American myth.
|
11 February 2018, 7:36pm
A moment of Matthew Adams Dolan's runway show soundtrack seemed to be lifted from Mica Levi's Jackie score. Backstage, the designer confirmed those intense, swelling strings were not, in fact, orchestrated by the British composer. He had been re-reading Jackie's biography, though. One particularly impactful chapter: "When she did the Life magazine interview and spoke about this idea of Camelot," Adams Dolan said.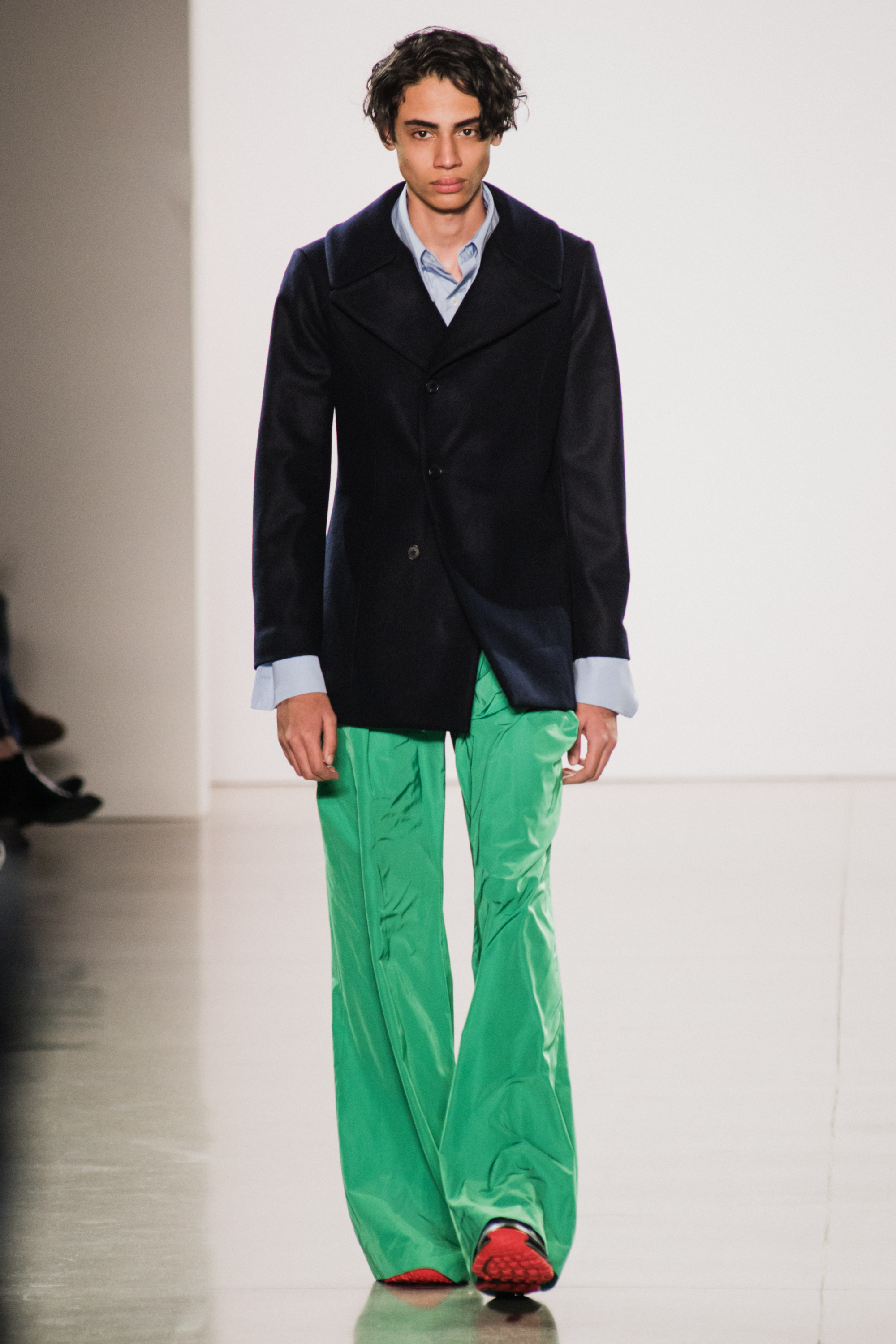 Just a week after her husband's assassination, Jackie invited journalist Theodore H. White to the Kennedy family's Cape Cod compound. During their interview, she likened JFK's Oval Office tenure to the legendary kingdom ruled by righteousness. This Camelot interview is precisely what Pablo Larraín's 2016 biopic interrogates. In Jackie, a portrait of a supremely attuned myth-maker emerges.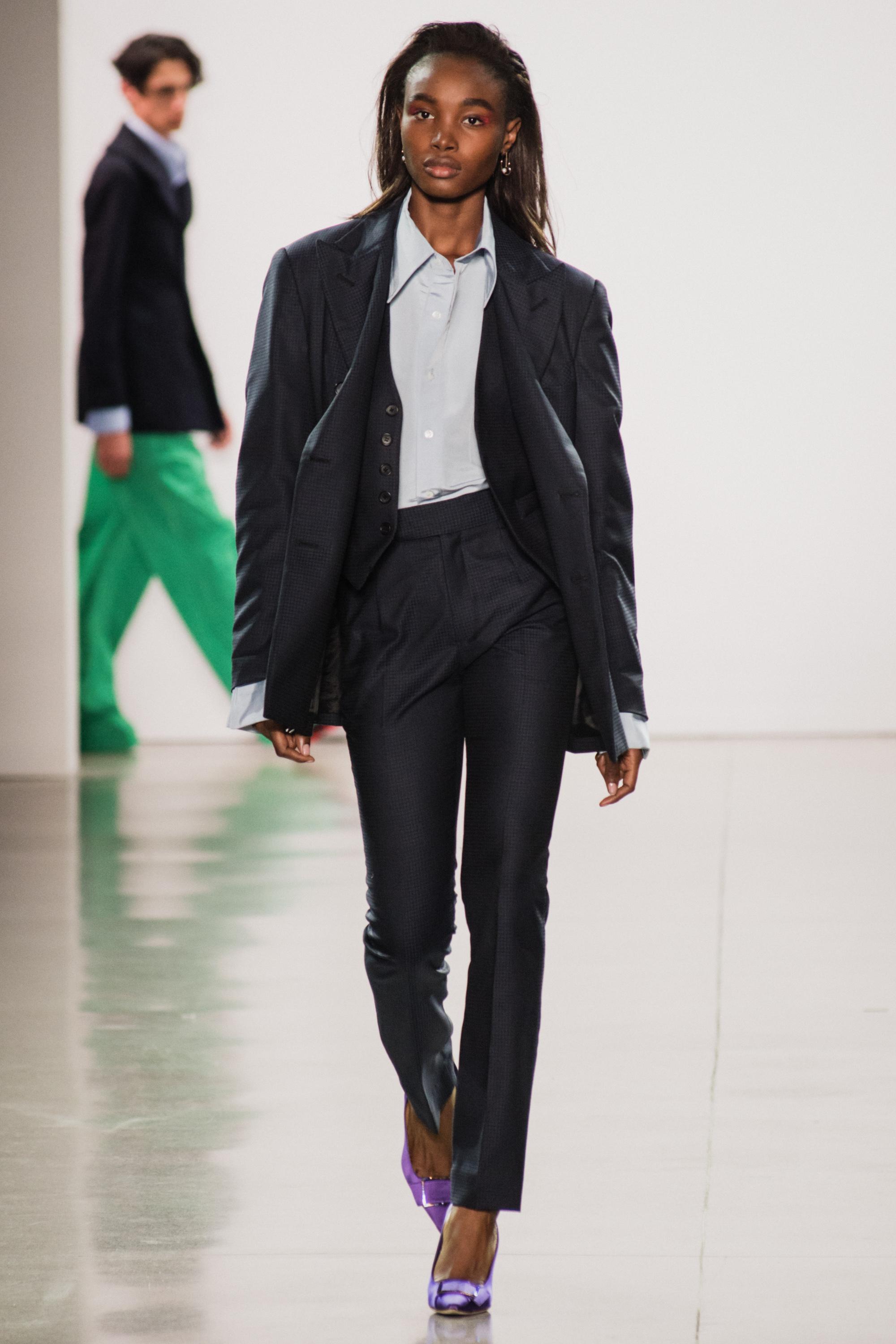 "She structured this narrative of defining how his legacy was seen by everyone, just by saying this one thing," Adams Dolan remarked. "I think there's a link to these heritage American brands that are all about selling a lifestyle. It's about legacy, and aspiration."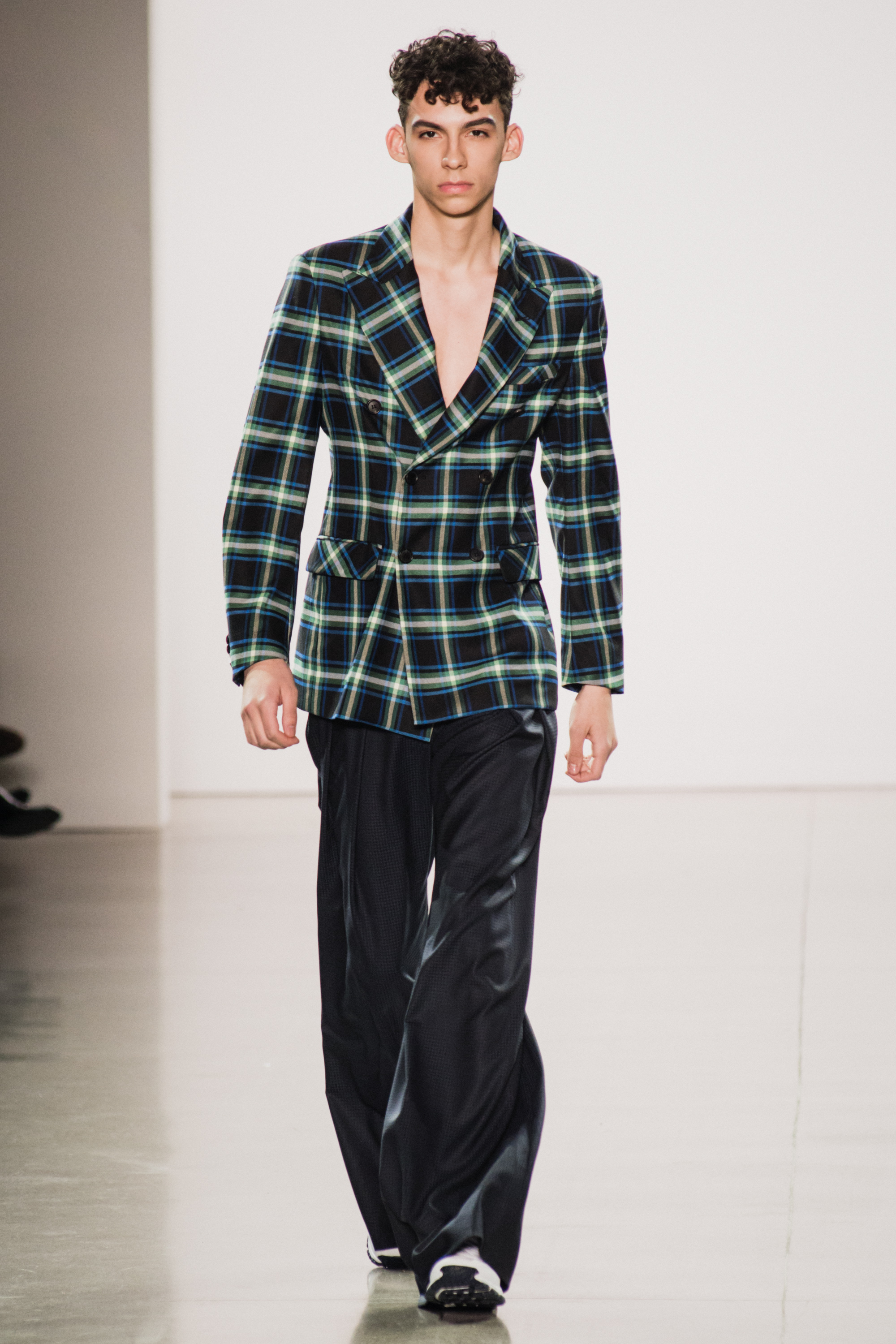 As any casual Rihanna fan is familiar, Adams Dolan made his name with workwear of epic proportions. Last season, though, he rendered lemony cable-knit sweater sets — not chore coats — in his signature outsized silhouettes. That knockout collection reimagined the codes established by casual-luxury lifestyle emperors like Ralph Lauren and Tommy Hilfiger: diamond monograms, branded boxers, logo anoraks. Adams Dolan's newest offering continued down this preppy path, but more quietly.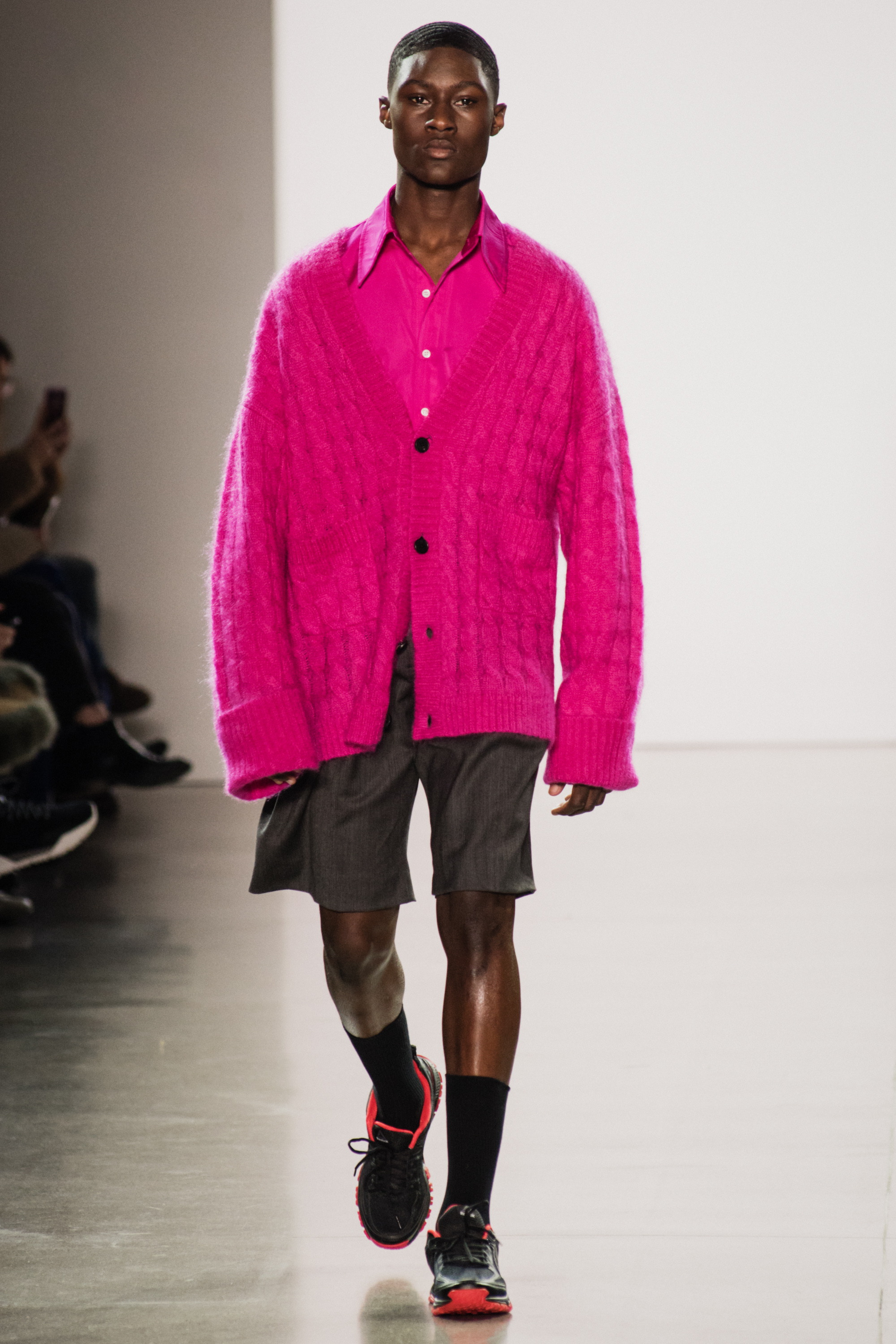 "I was thinking about the idea of American sportswear, but not having completely immediate references," he explained. "Nowadays, it's so common to see hoodies and logos. So I thought about taking those references that are super-literal, and putting them in through other ways, like shape and color." Those shocking pink and rich royal blue cable-knit turtlenecks? Inspired by "bright windbreakers and track jackets."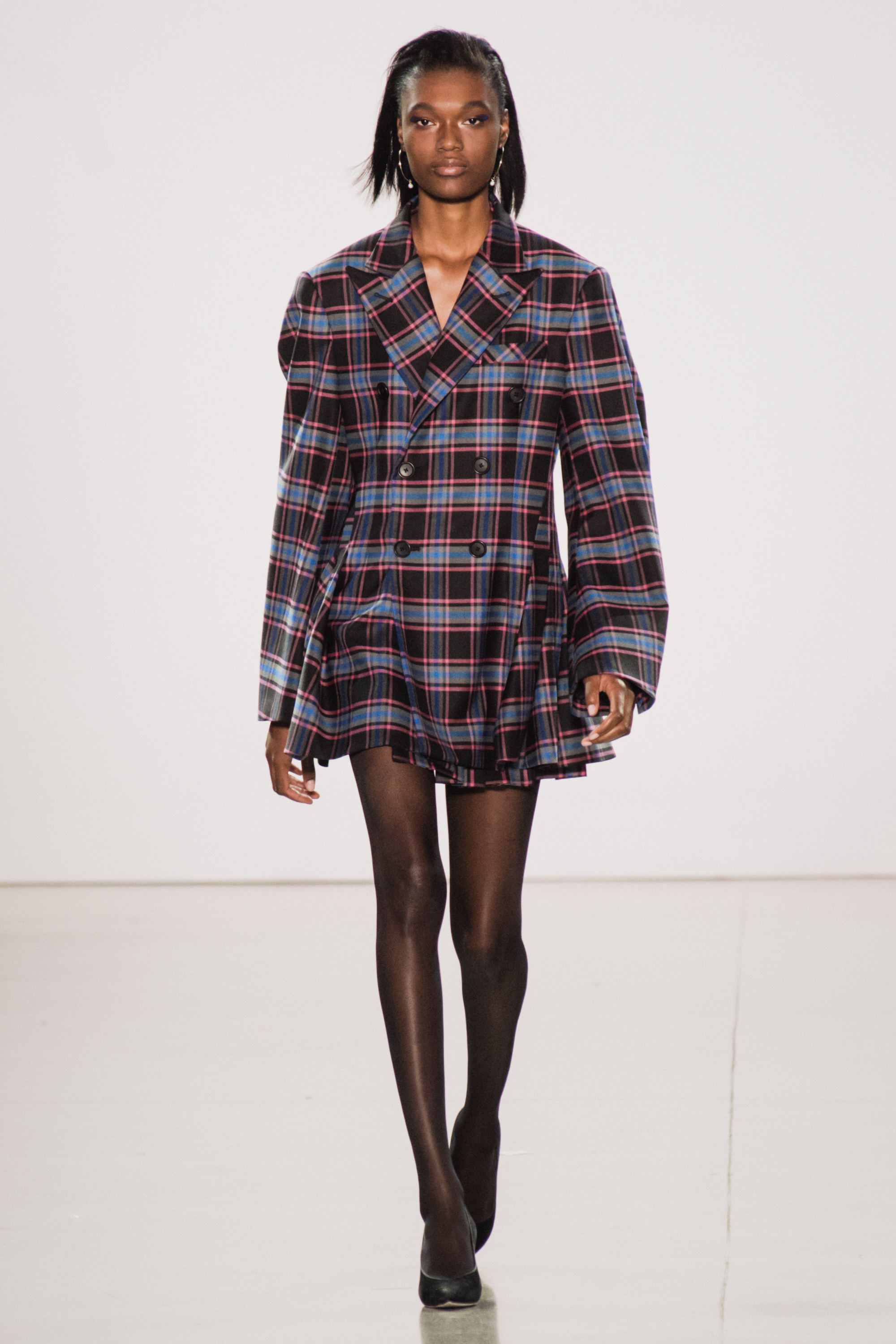 In the place of Adams Dolan's supersized silhouettes, more constructed garments that brought to mind Jackie's fondness for French couturiers like Dior and Givenchy. (The former's "New Look" literally shaped post-war femininity. Adams Dolan's nipped waists and broad-shouldered blazers seemed to nod in its direction).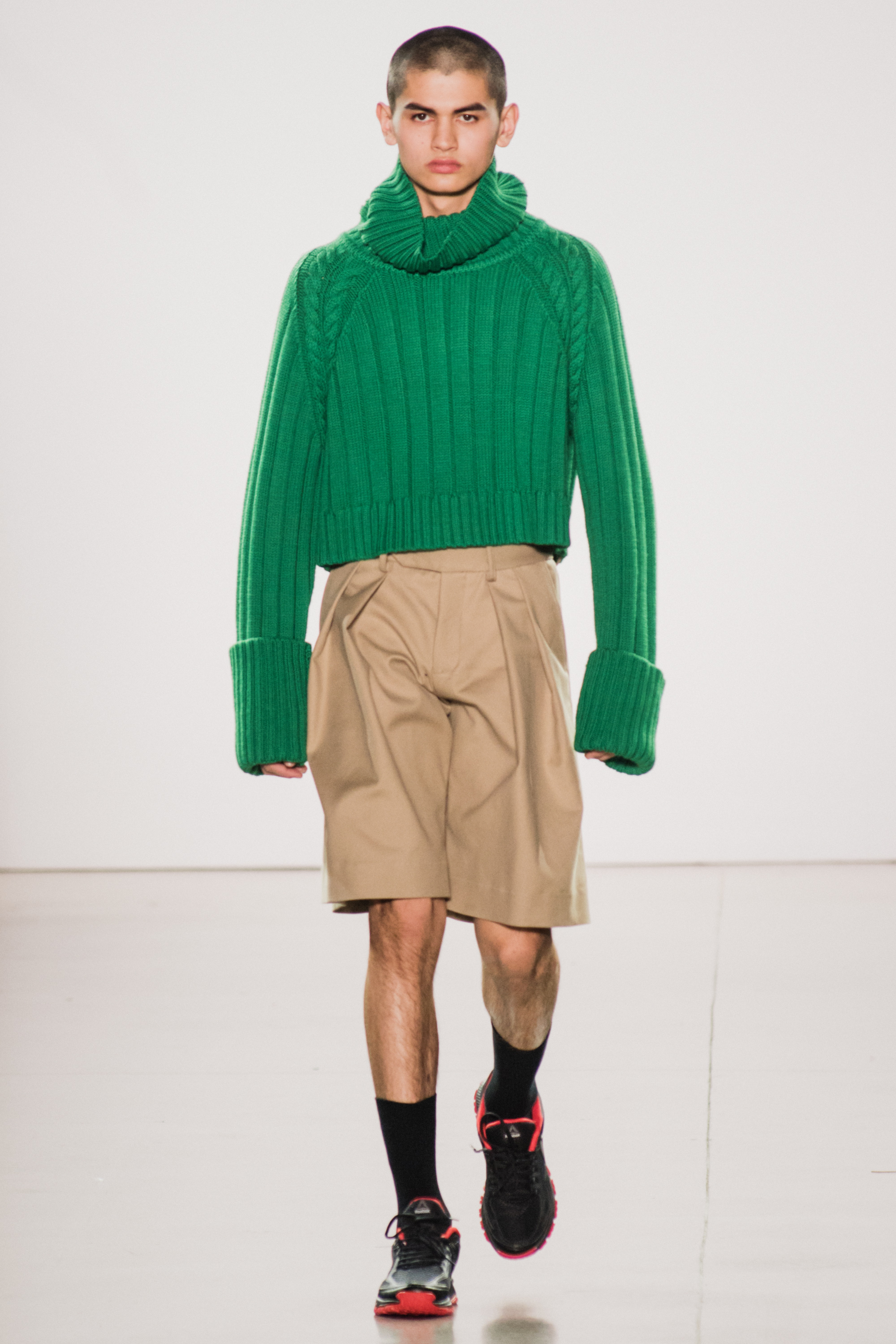 Americans have idolized, dramatized, and mythologized the Kennedy kingdom for generations. It takes someone who constructs garments as smartly as Adams Dolan to shape a fresh new view.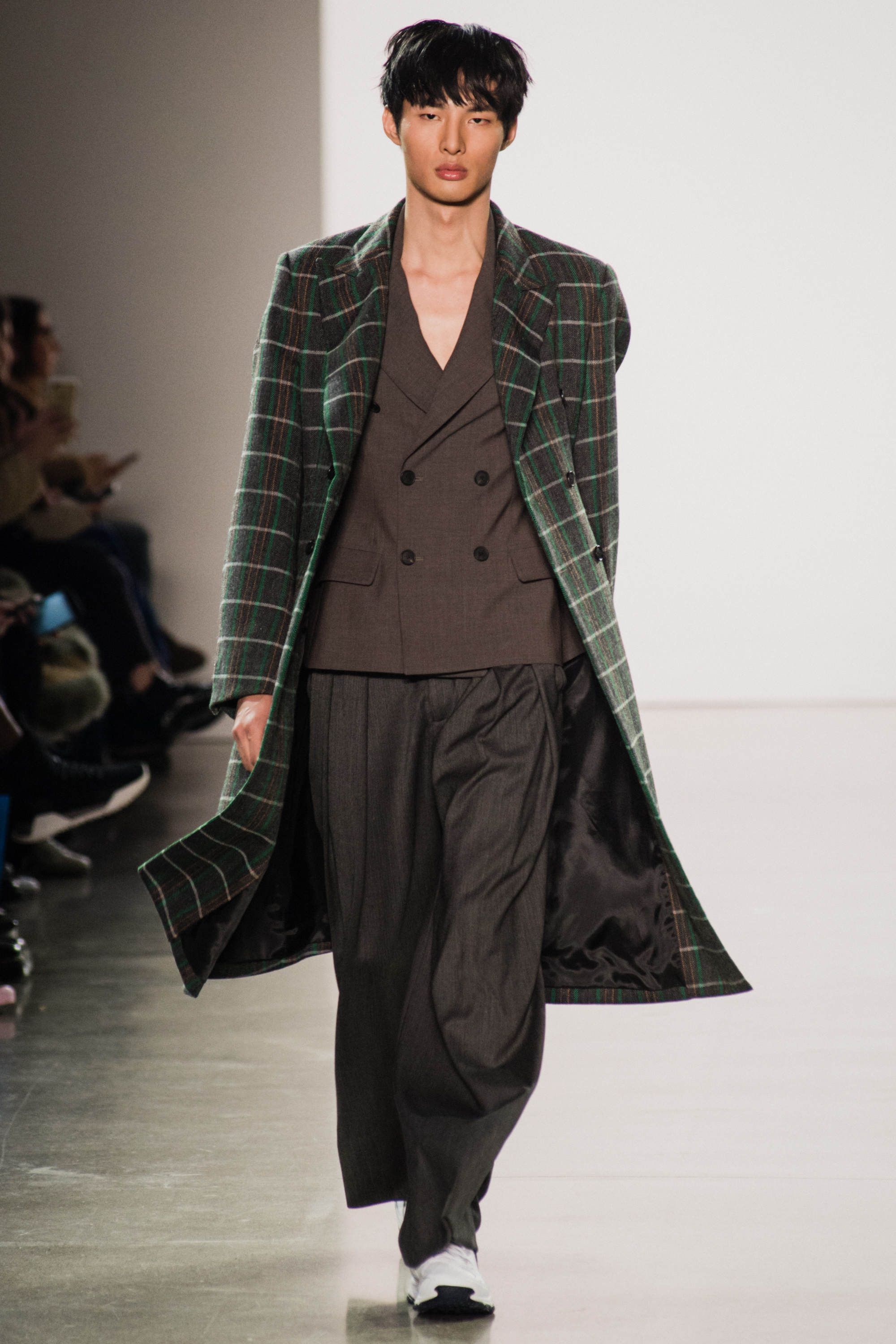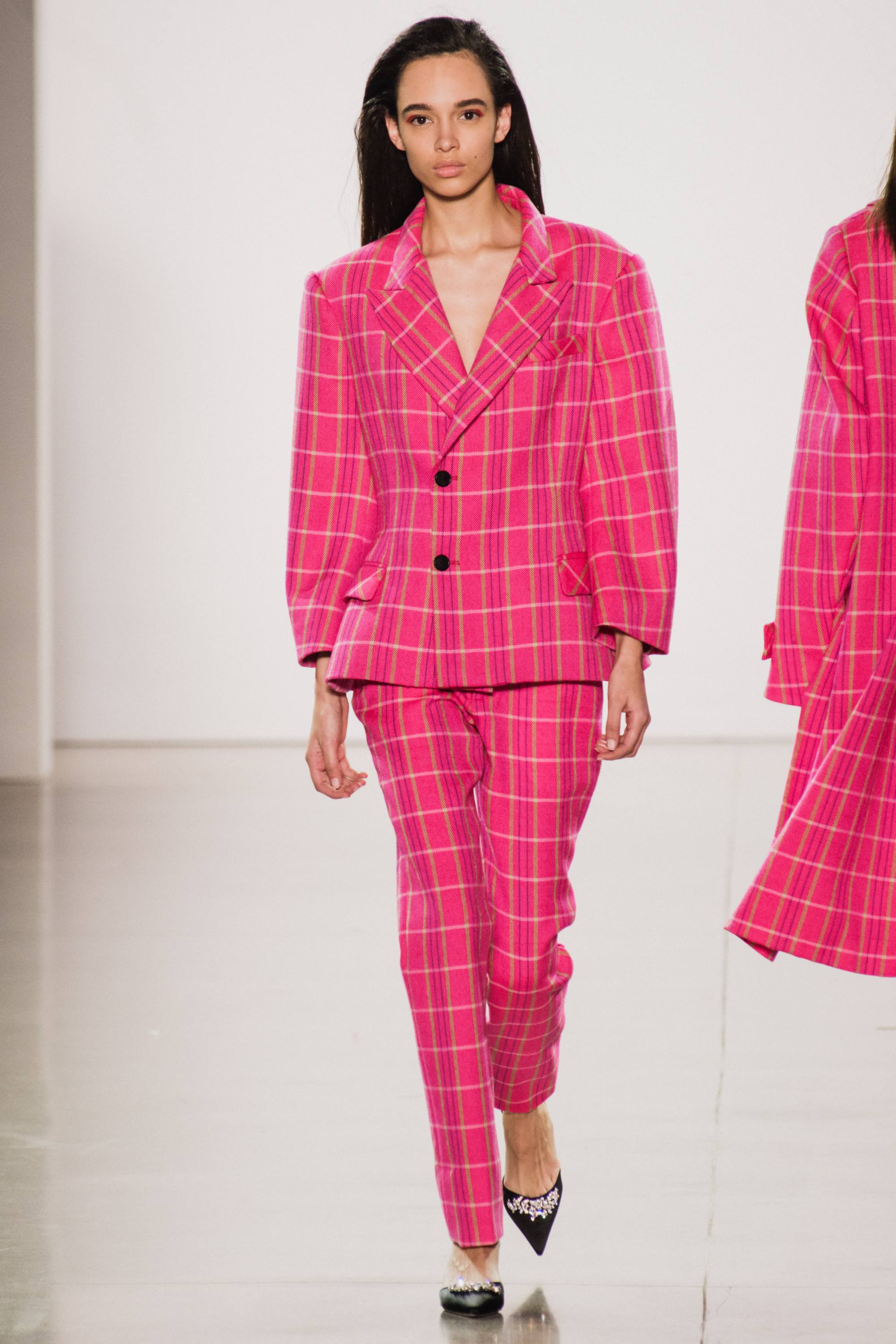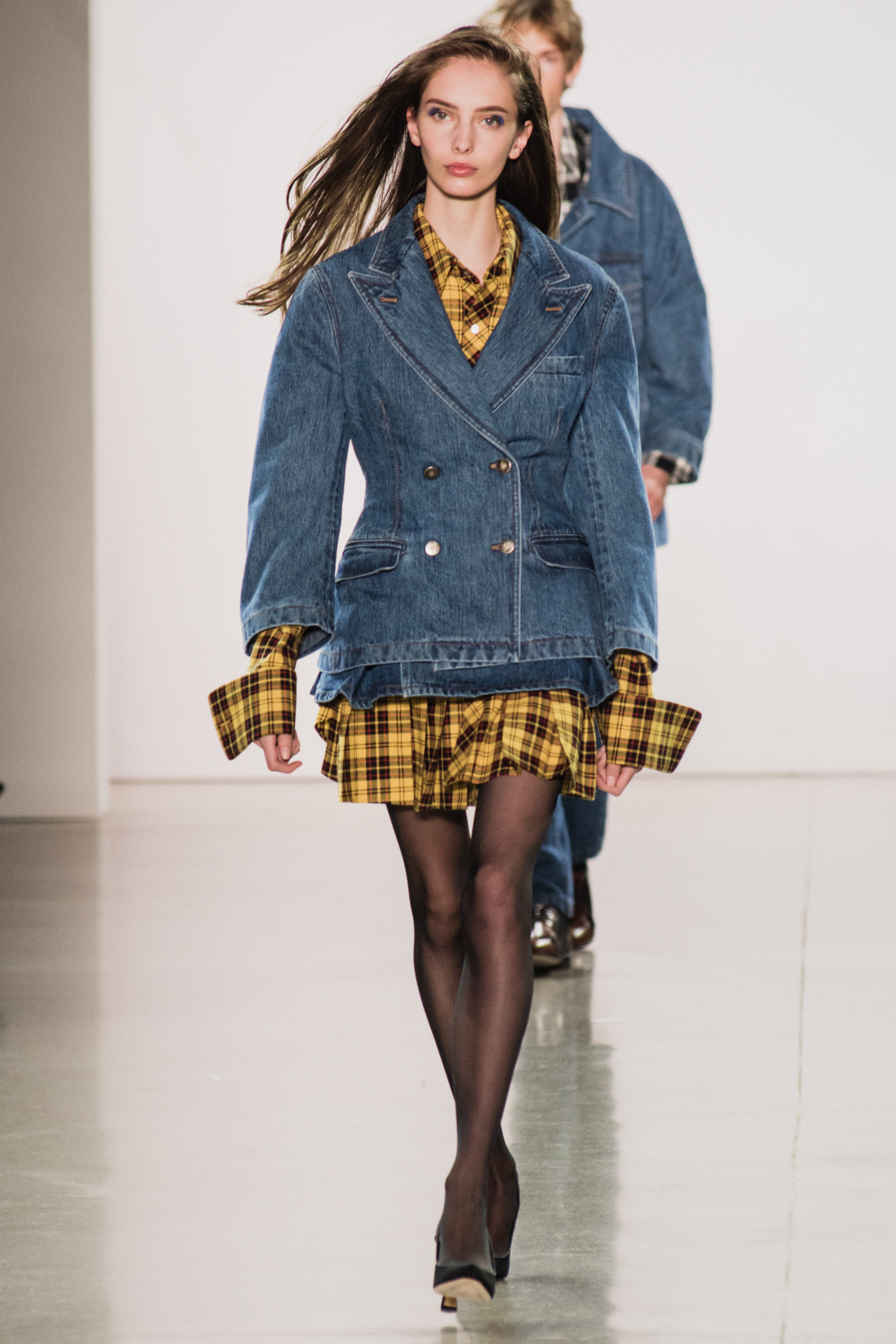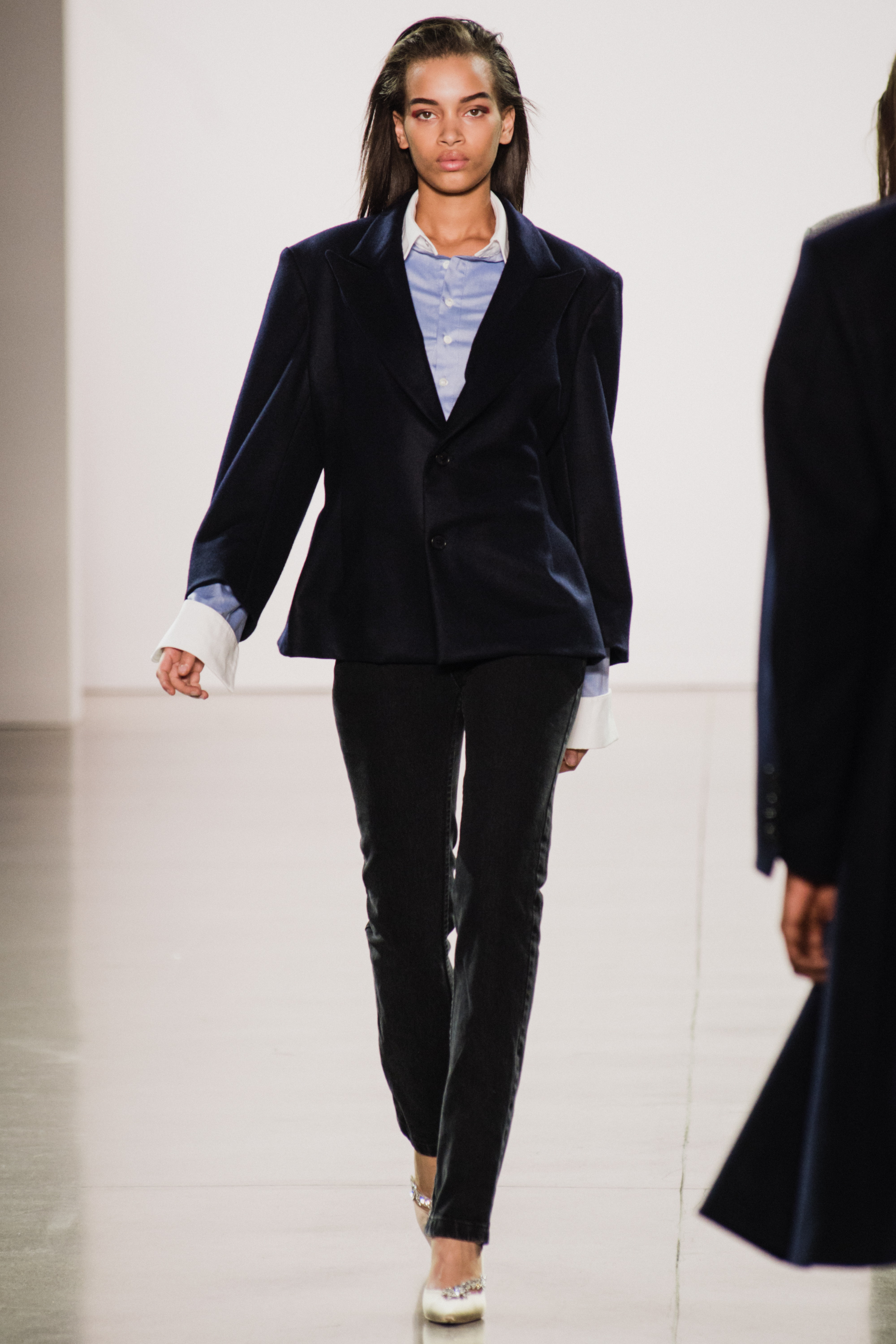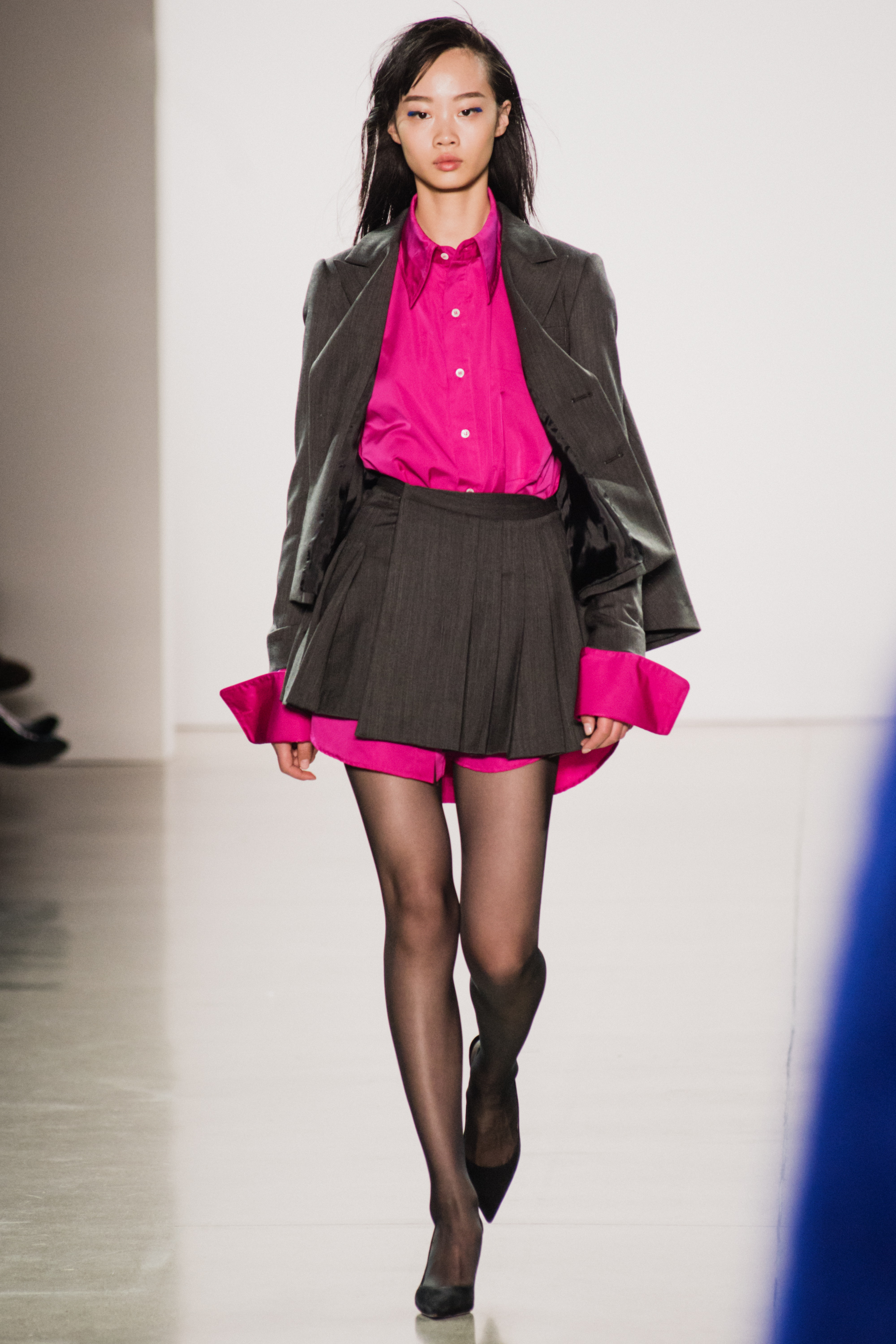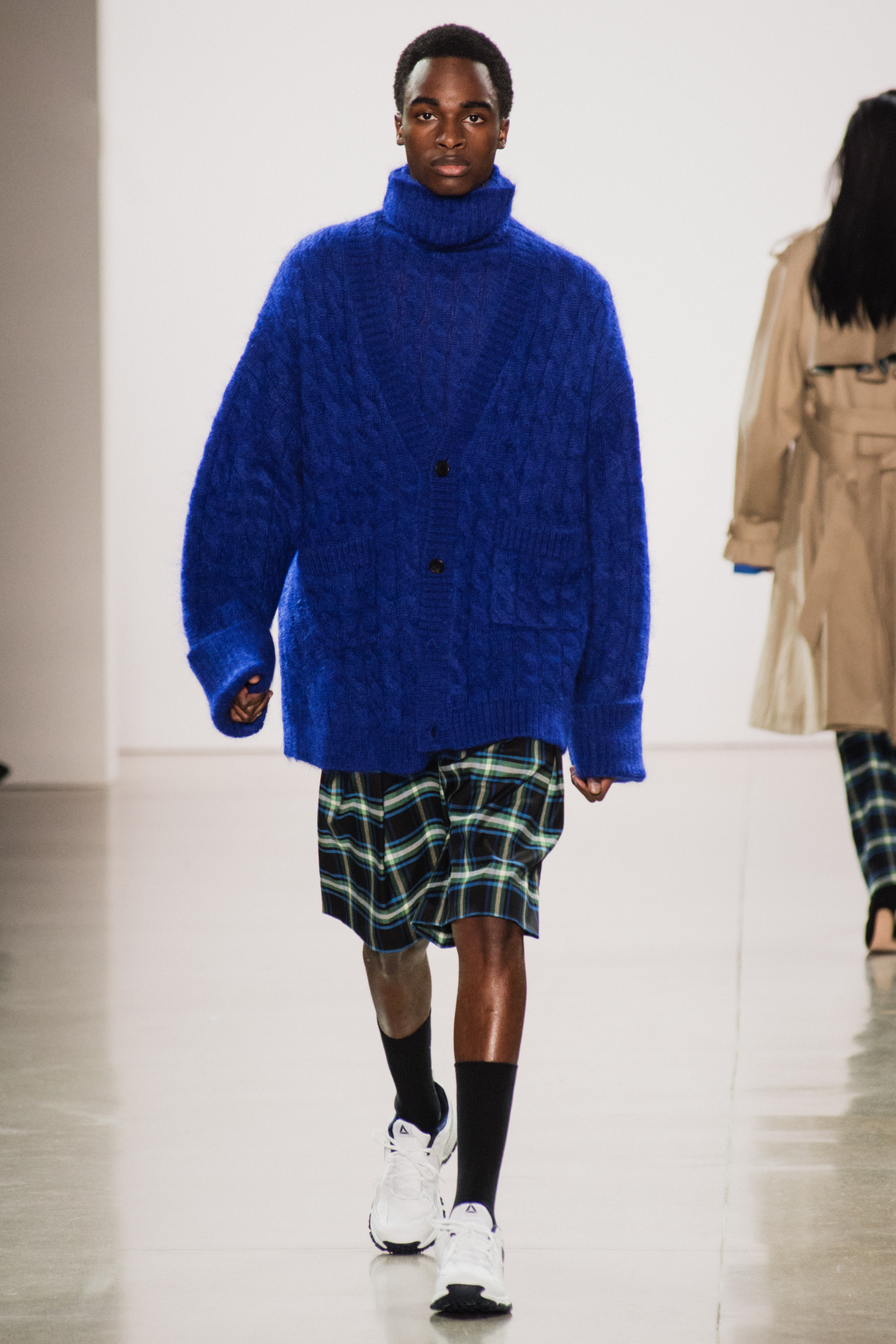 All images courtesy of Matthew Adams Dolan