Images courtesy of Victoria Beckham
victoria beckham's last new york show was surprisingly emotional
The designer showed her fall/winter 18 collection to two intimate groups of editors at the James Burden Mansion.
|
13 February 2018, 3:14pm
Images courtesy of Victoria Beckham
It's been a decade now since Victoria Beckham started the pivot from former pop-star to bona fide fashion designer. The day before her 10th anniversary outing at New York Fashion Week on Sunday, Victoria made headlines for dashing hopes of a Spice Girls reunion tour while she was giving Vogue a teaser of the fall/winter 18 collection.
Gossip sites milked the soundbite, but not a single person in Sunday's umbrella-clutching crowd appeared concerned with the fate of the 90s English pop group. Victoria's show was a quiet affirmation of the cult-like status she's been accruing stateside. The designer makes us seek out paparazzi photos because we want to know what she's wearing — usually menswear-inspired topcoats, slouchy pleated trousers, or perfect white t-shirts that look expensive yet chill. Over the last 10 years, Victoria has pivoted from her once-beloved bodycon dresses to the relaxed luxury favored by Phoebe Philo. (Last year she took her runway bow in a box-fresh pair of Phoebe's go-to Stan Smiths.)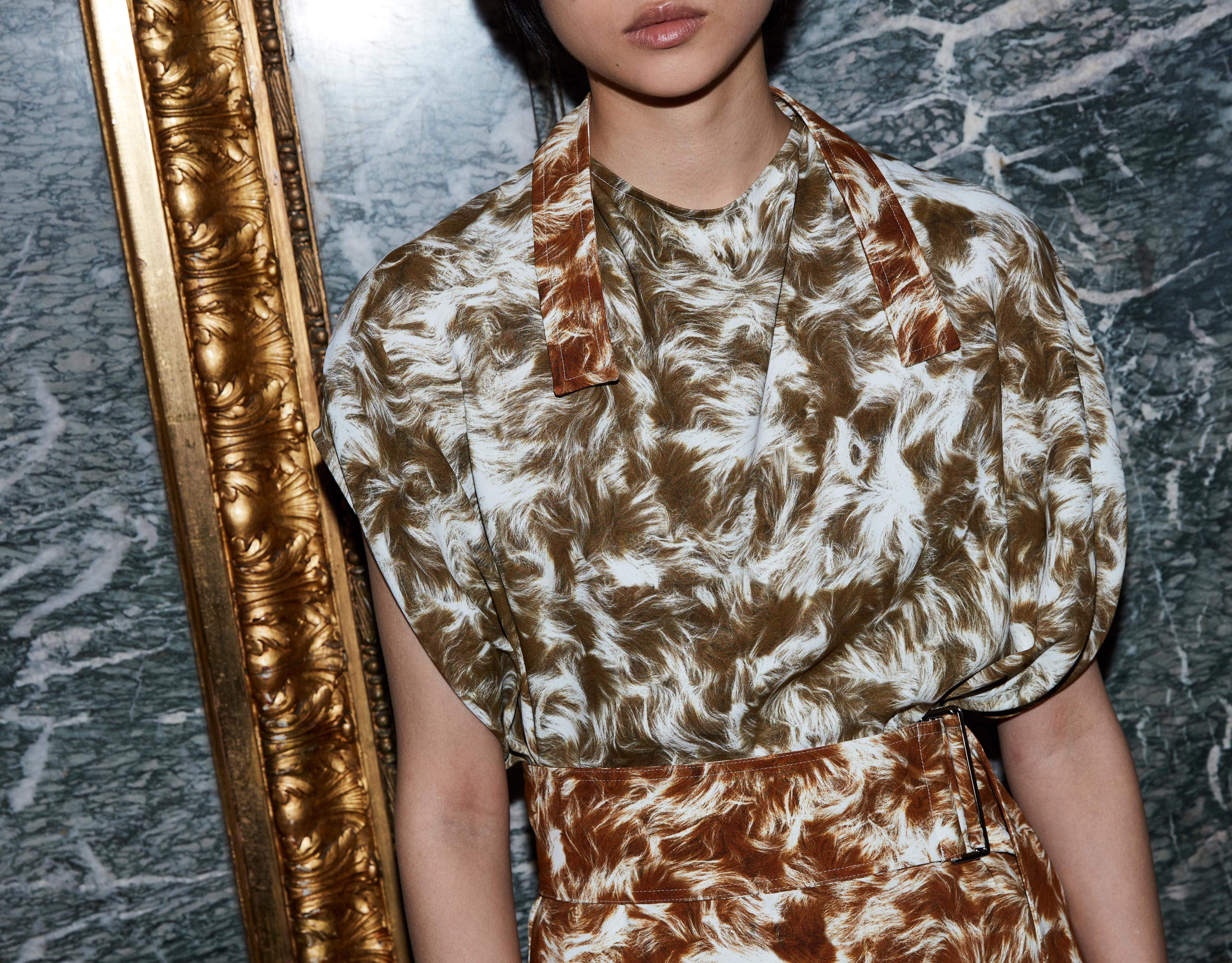 The fall/winter 18 collection sat firmly within Victoria's modern wheelhouse while paying ode to her roots. Military green coats managed to nip at models' waists while enveloping them in multiple layers. Selena Forrest stepped out in an oversized boxy vest that could have appeared on the men's runways, and pants so silky they resembled liquid. One tailored dress in olive green leather was cinched tightly and secured with silver hardware. There were even hoodies! Those were paired, however, with gold silk trousers featuring splendid 360-degree curves of perfect pleats.
Victoria's last collection in New York — she'll show in London next season — was clearly an emotional one for the designer, who made a post-show beeline towards her husband and kids in the front row. She wasn't wearing sneakers, nor buckled loafers like her models — instead bending down to hug and kiss each family member in her signature towering heels. She's still lower-case posh after all. And she'll be sorely missed come September.