Photography Mitchell Sams
telfar breaks the fashion show mould with the help of dev hynes, kelela and kelsey lu
The who, what, and wow of Telfar autumn/winter 18.
|
12 February 2018, 10:37am
Photography Mitchell Sams
Who?
Last year Telfar Clemens won the CFDA Vogue/Fashion Fund award, rightly celebrating twelve years of the brilliant designer being in business. Yeah -- incredibly (where did the time go) we've been lucky enough to witness a decade of Telfar's amusing, inclusive, and really quite beautiful world. Lucky us.
Even luckier were those who last night saw Telfar's radical fashion-musical happening. Instead of putting on a regular catwalk event, the designer staged a musical variety performance, featuring Dev Hynes, Ian Isiah, Selah Marley, Kelela [takes breath] Kelsey Lu, Angel and the LeFrak Vocal Choir. It was a freak out of the good kind, with guitars, fabulous hair and stacked shoes.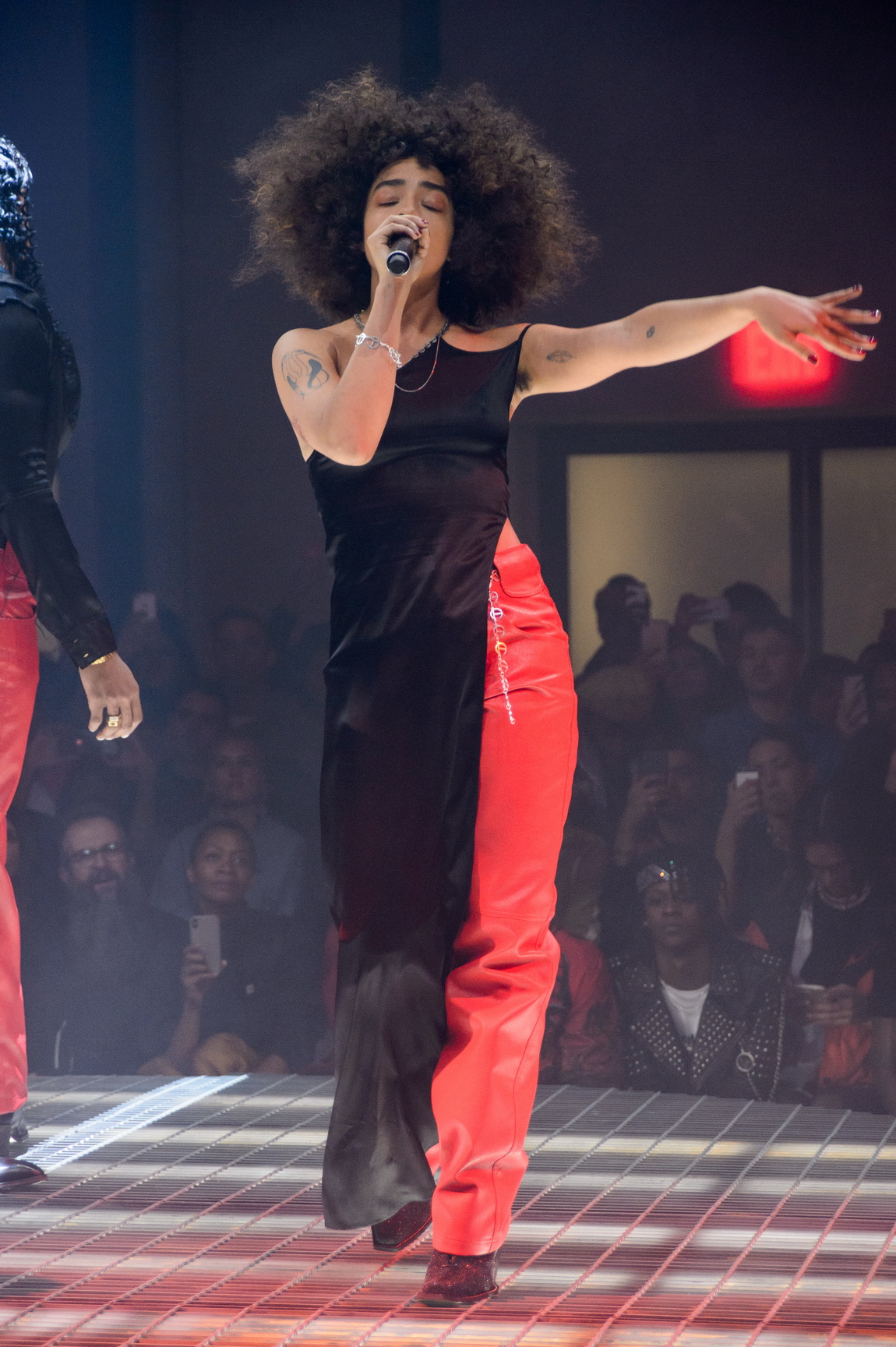 What?
"Horizontal, democratic, universal," are the words Telfar uses to describe their brand, and that spirit extended to the show too. Amidst the red lights and rapt crowd, the unisex designs were taken to another plane. Jeans were flared at the knee, worn with long sleeved sweatshirts, and black asymmetrical dresses were paired with baggy red leather trousers. Satin shirts were paired with leather chaps, worn to great effect by Ian Isiah with a chest full of gold chains.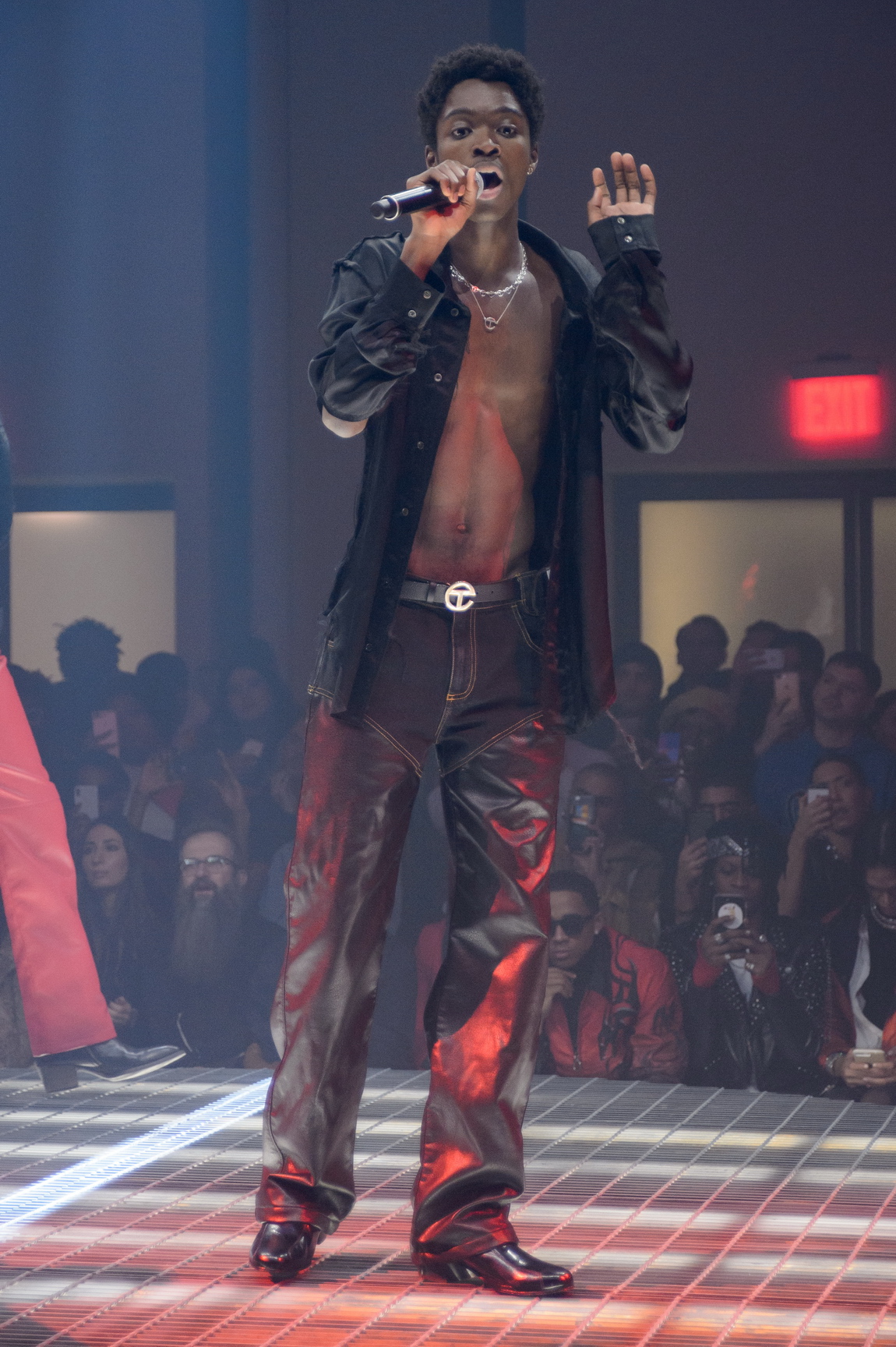 Wow?
Last October, Telfar presented a collection in collaboration with White Castle, with profits going to the Robert F. Kennedy Human Rights Liberty and Justice fund, which works to help underage offenders imprisoned on Rikers Island. This is Telfar is a nutshell -- radical and wanting to involve and benefit everyone. He did the shoppable runway before it was a thing, and wasn't concerned with gender before gender was even a thing we wrote in runway reviews. Basically, he's a visionary, and his shows are the best fun on the planet.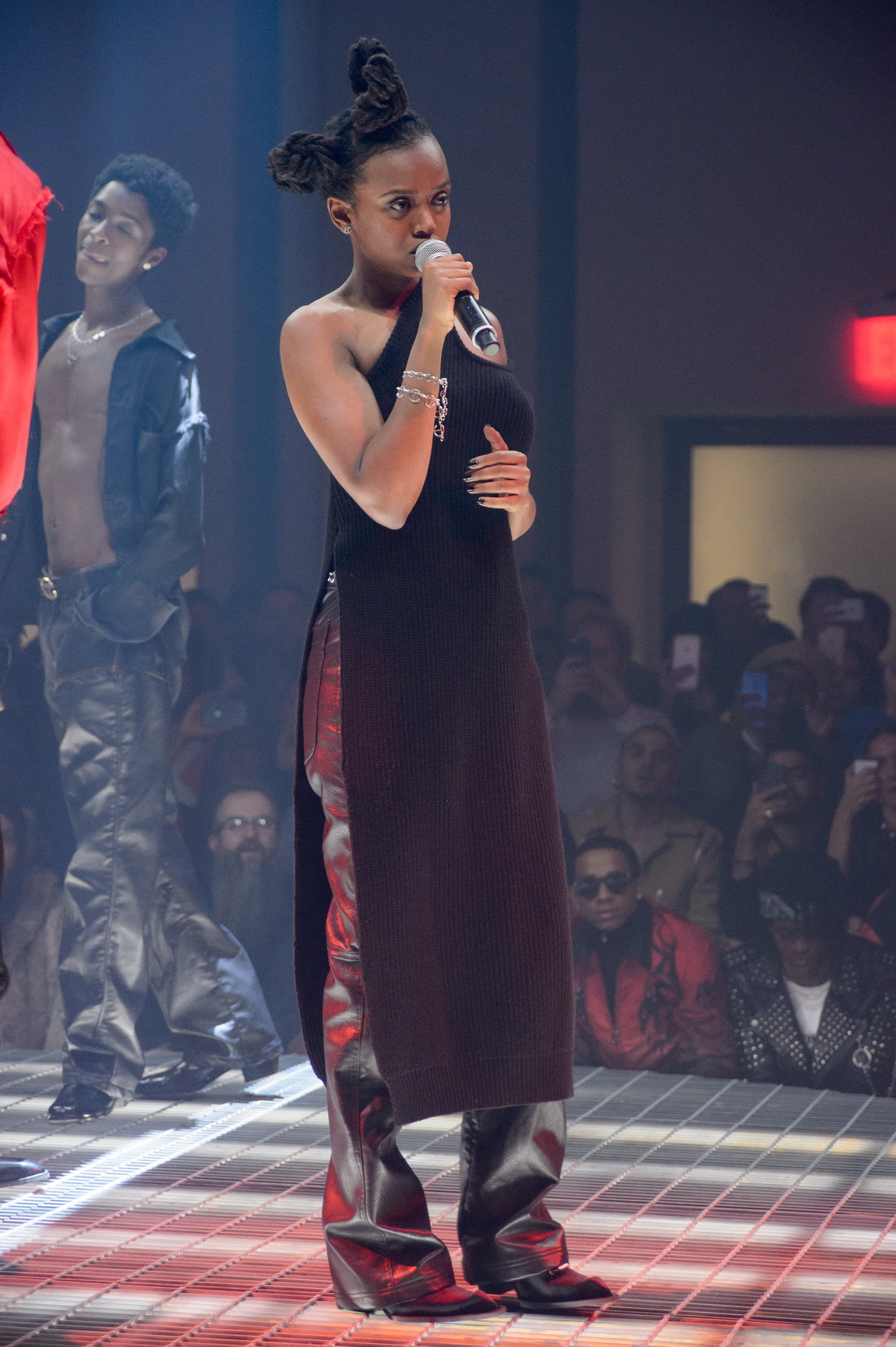 Why?
Telfar makes us think that maybe fashion's going in a direction we can get into, one where everyone's invited. As long as they want to wear leather chaps.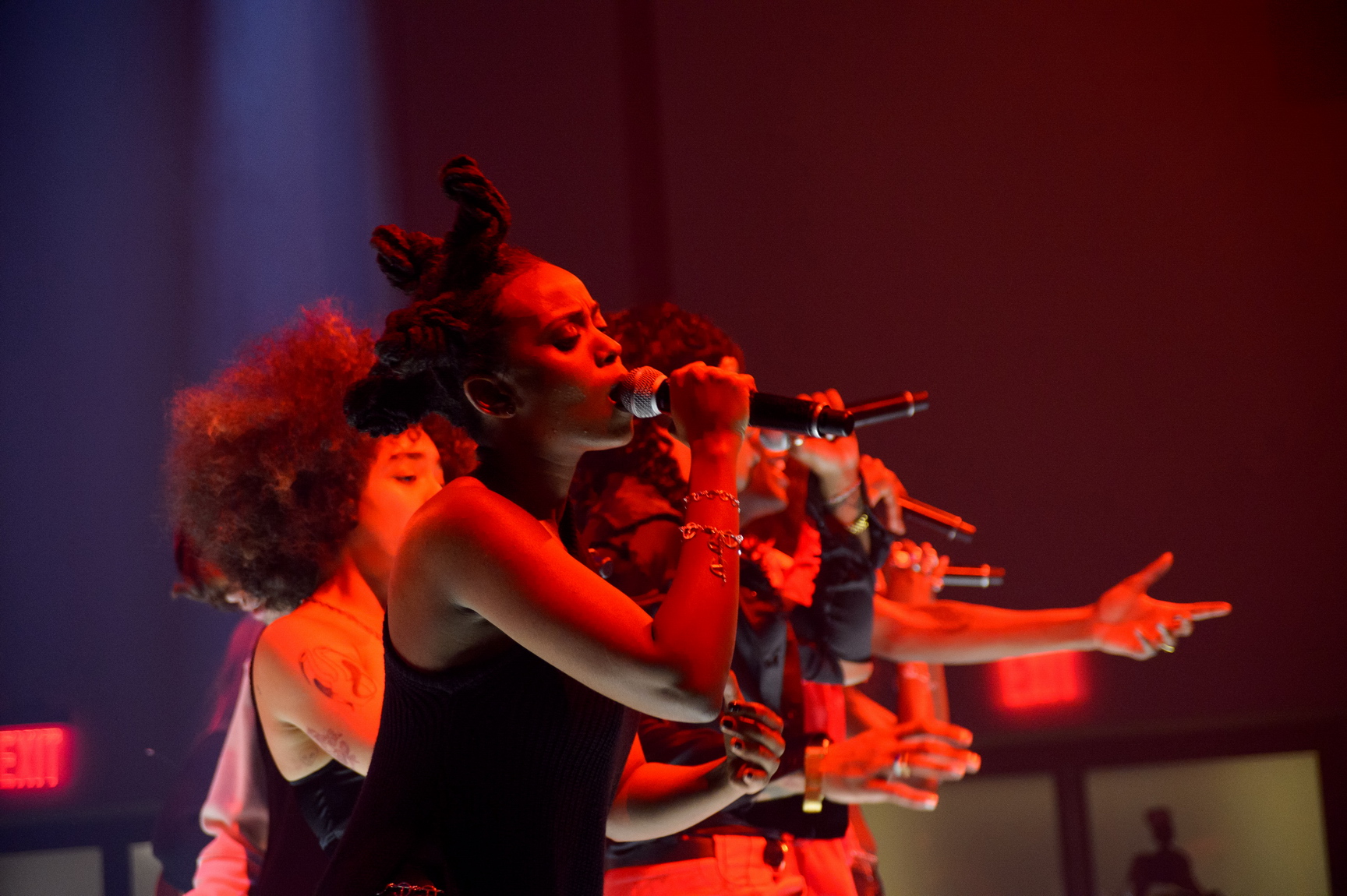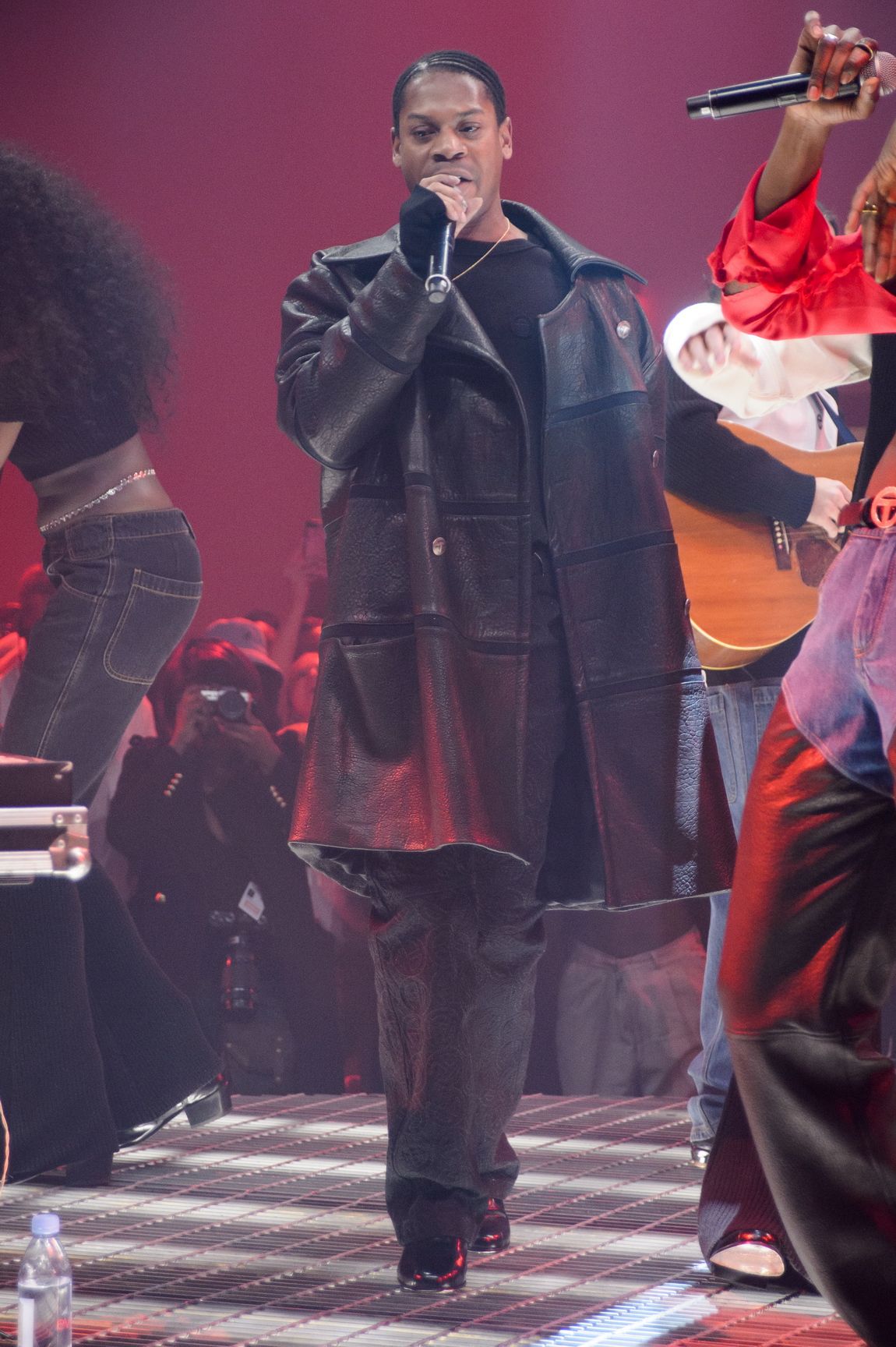 Credits
---
Photography Mitchell Sams