why opening ceremony are dizzy for disney
The designers staged the first ever fashion show at Disneyland, complete with Minnie Mouse taking a turn on the runway.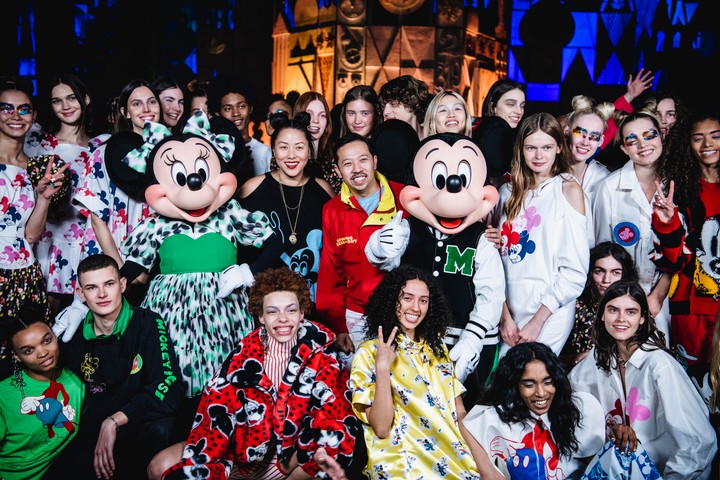 Photography Greg Kessler Studio
Carol Lim and Humberto Leon are trying to give interviews after their Opening Ceremony show at Disneyland, in Mickey's House of all places, but someone's phone won't stop ringing, really loudly in fact. Everyone's checking their pockets when Humberto starts laughing and points to an enormous old school red telephone on the desk. "It's Mickey's phone," he says, as the thing shakes and whistles. "It's Minnie being like, 'Where are you?'"
This was just one of the surreal moments of the evening. First, guests wearing mouse eared hats (obviously) watched an Opening Ceremony collection come out on models – so far, so normal. Just when we thought it was safe to clap however, a brass band came out accompanied by Mickey and Minnie doing a particularly fierce catwalk. Even the cynics couldn't help but smile as the Disney X OC show commenced. There were knits spliced together from different Disney eras, taffeta ball gowns reminiscent of both princesses and Japanese conceptual design, and screen-printed Mickey jeans.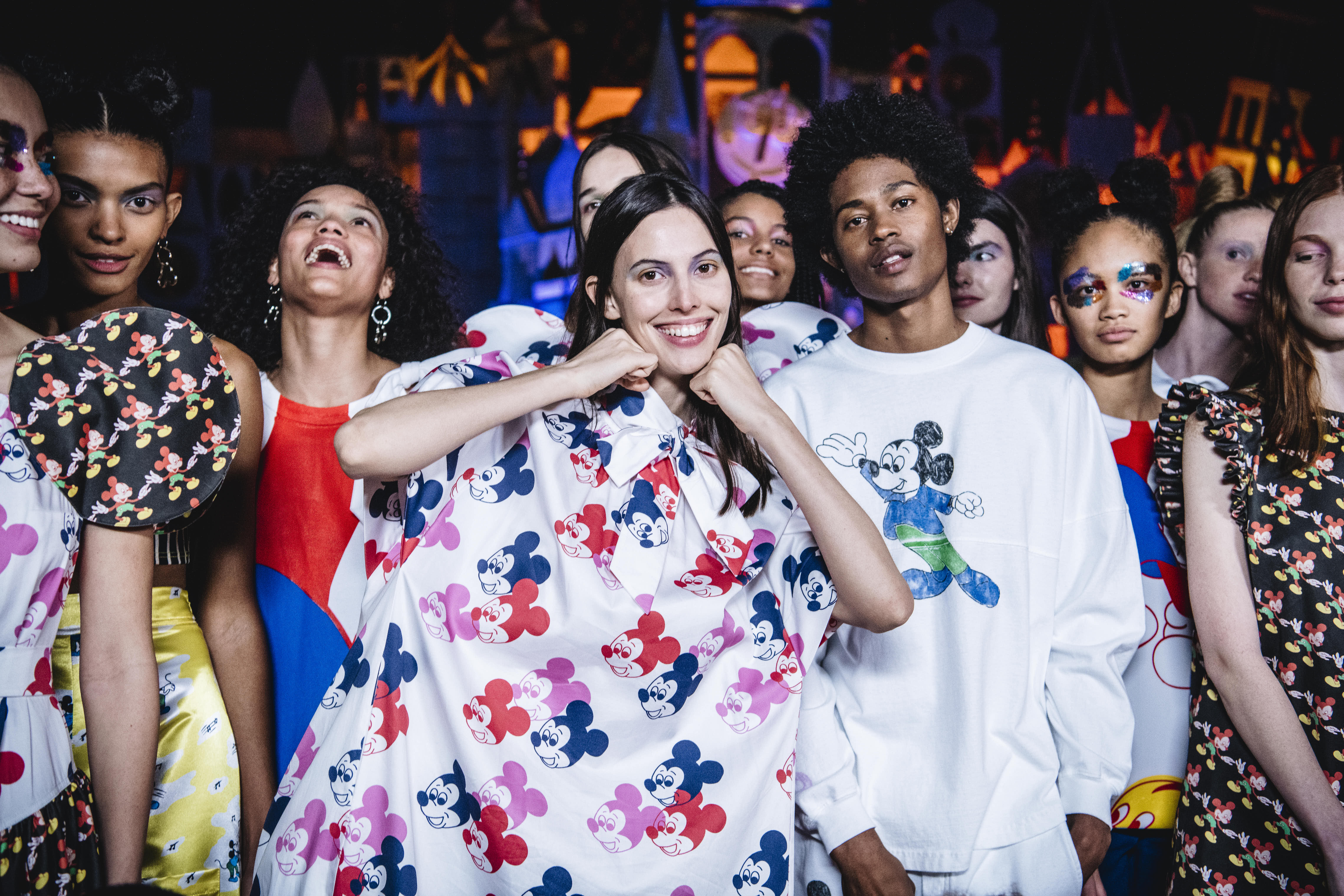 The audience included several generations of OC acolytes, from Karen O, Maya Rudolph, and Fred Armisen, all of whom looked thrilled, to more recent fans in the shape of Ashton Sanders, Tommy Dorfman, and Laverne Cox. (Everyone's eyes were on Dorfman and his husband's matching green boiler suits.) Diplo was there too, looking particularly resplendent in his ears.

Here's what Carol and Humberto had to say before they joined their mega after party (there were Mickey shaped pizzas).
What made you want to do a show at Disneyland? It's pretty nuts.
Humberto: Well, number one, it's Mickey's birthday. We've always been known to do Opening Ceremony shows out of the box, in different ways, and we love the idea of doing shows in California — this is our second. And the opportunity to do a show at Disneyland is something we've joked about, dreamed about, in every way possible. "If we could ever do a show at Disneyland that would be the ultimate." And, when we talked about the 90th birthday with what seemed like a collaboration, we said, we're ready!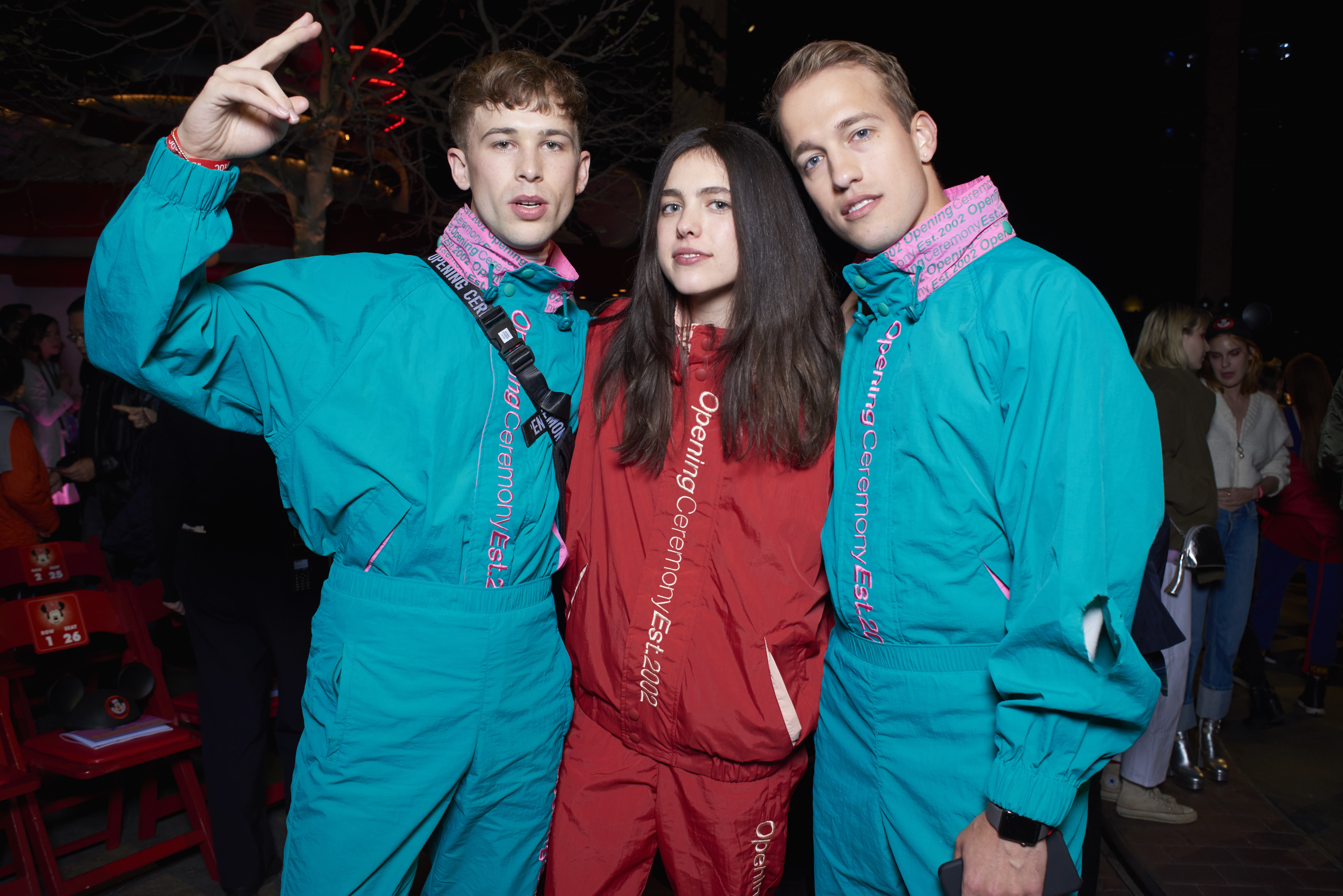 So you actually brought the idea to them?
Humberto: We threw out this idea to have a fashion show at Disneyland, and they [Disney] were like, excited and scared. Because I think the idea of doing something here is obviously not an easy task. There's so much involved. We've put up and taken down this runway show in the last 3 hours. It's a place for everybody, everyday, and there were guests here 3 hours ago.
Carol: The guest experience is something they take very seriously — we had two hours to get ready because they can't close. And that's amazing, they're very inclusive.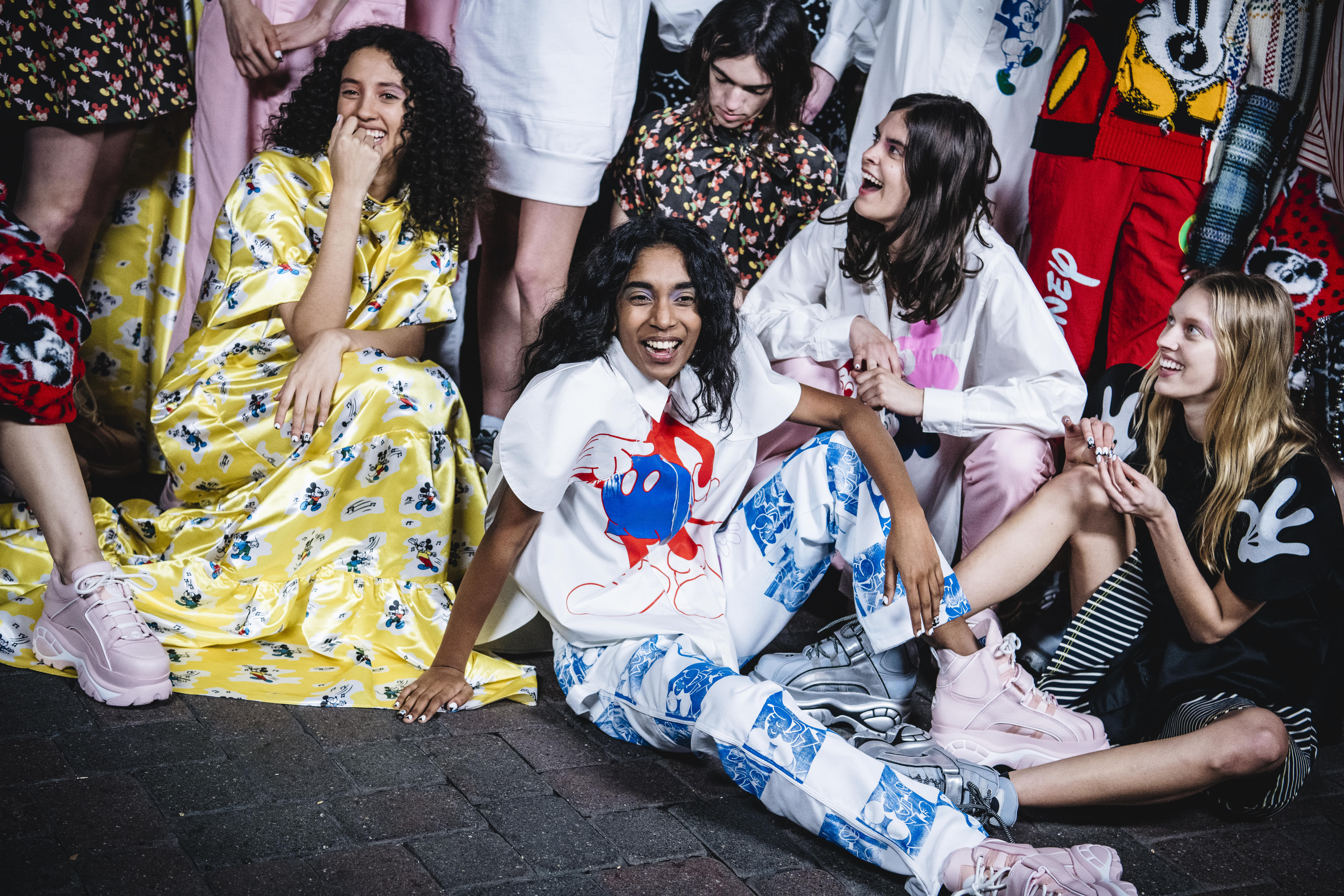 Humberto, you're a mega Mickey fan right?
Humberto: I own everything I've ever bought at Disney – in senior prom, I made my own bowtie and cummerbund and it was Mickey Mouse. I mean I'm kind of crazy.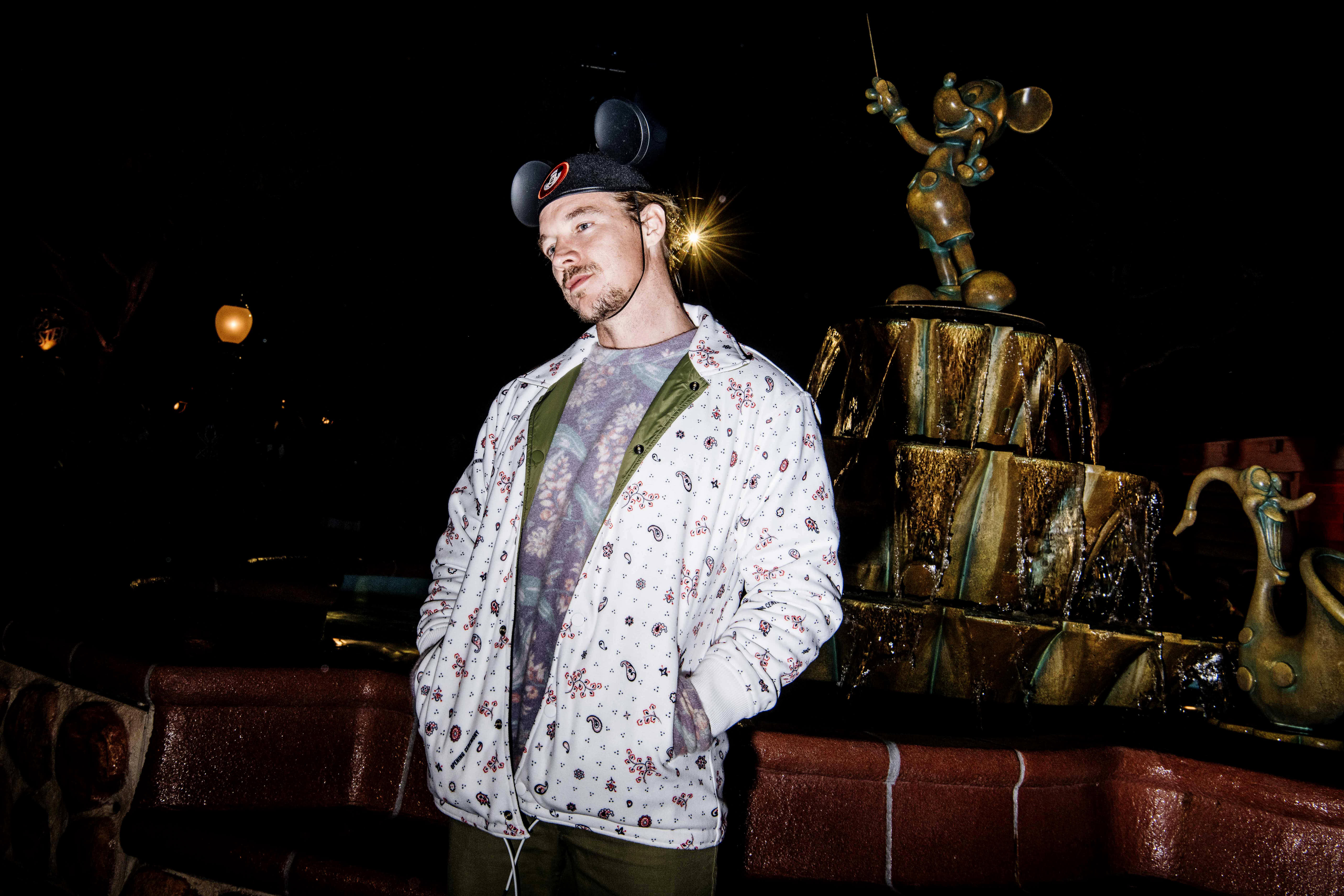 What did you want that excitement you felt about Disney to look like?
Humberto: I've never seen a Mickey gown! I'm pretty excited for the Mickey gowns and patchwork sweaters. Also, it's the first time one of these collaborations is available in the park. They'll also be available on the cruise ships [laughs]! It's on Disney.com, it's on Opening Ceremony. We're kicking off Mickey's birthday as a world wide celebration with this even, and you know, Mickey's going to be on people's minds…

Carol: All year. I mean forever!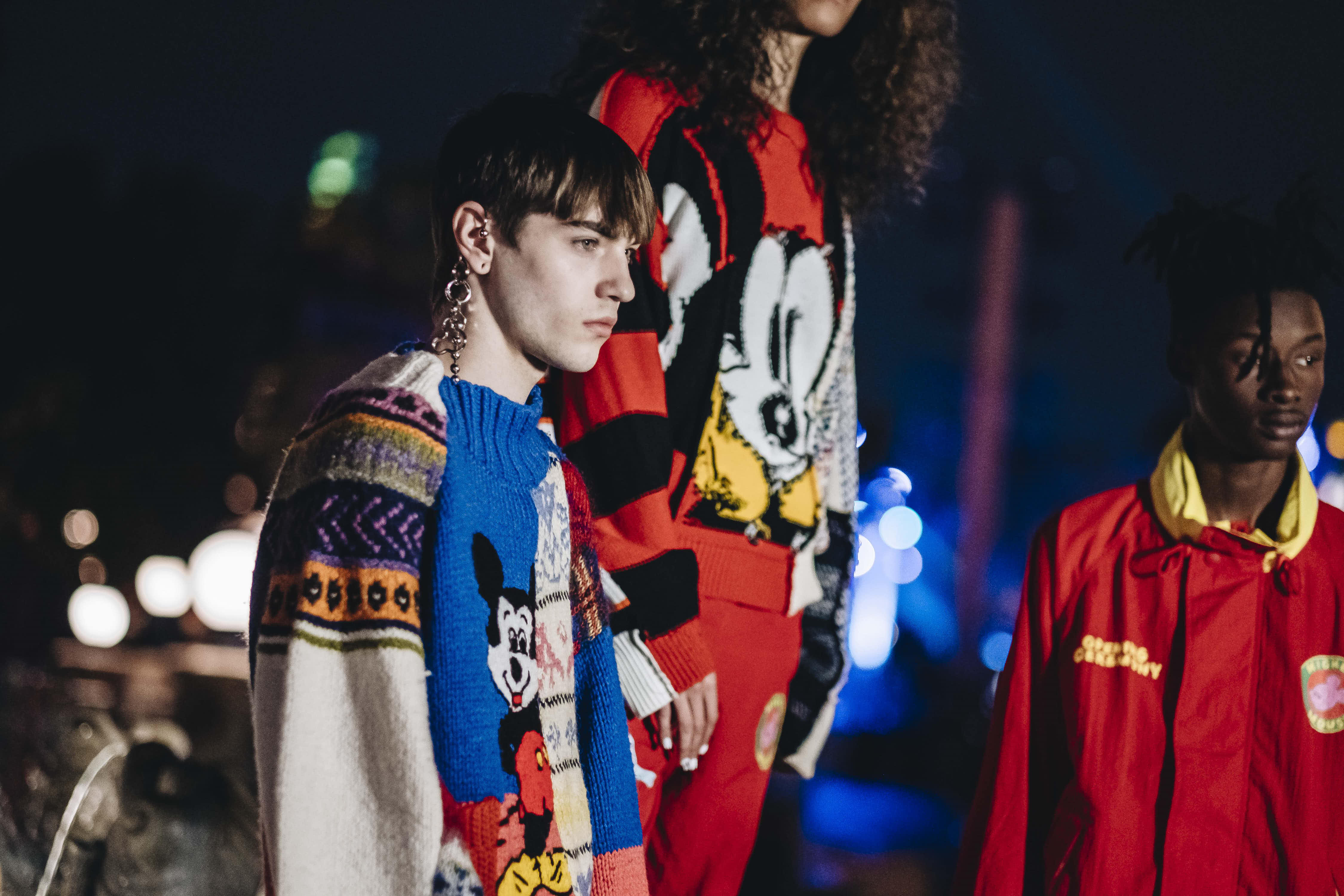 What was the best moment of this experience for you two?
Humberto: Yesterday when we saw the trumpet players we started crying. You know, you don't get sick of that. Seeing that was amazing. It was a fun collection to work on, because we've been living and breathing Disneyland.
Carol: We get to have the day here tomorrow with our families, and go on all the rides.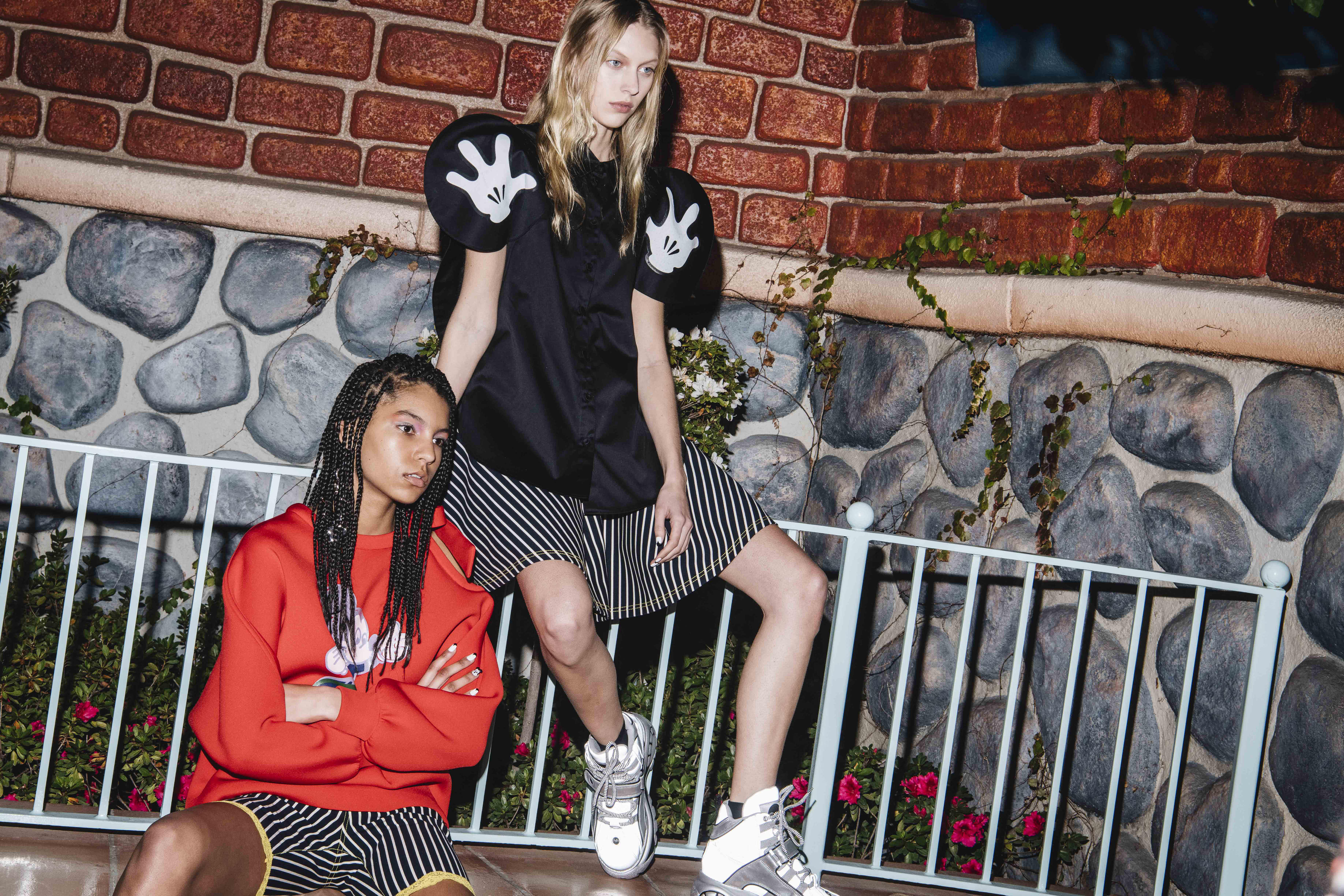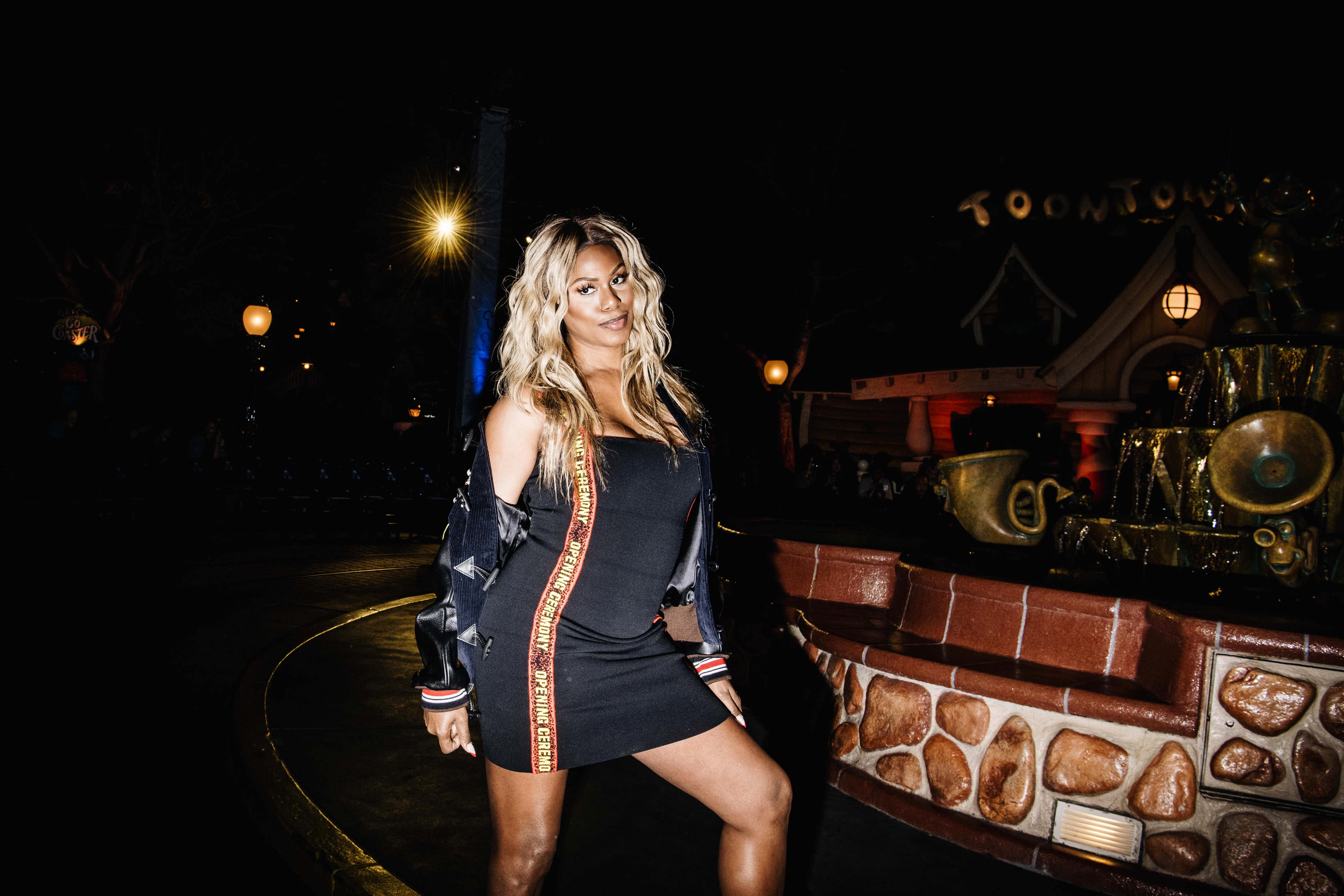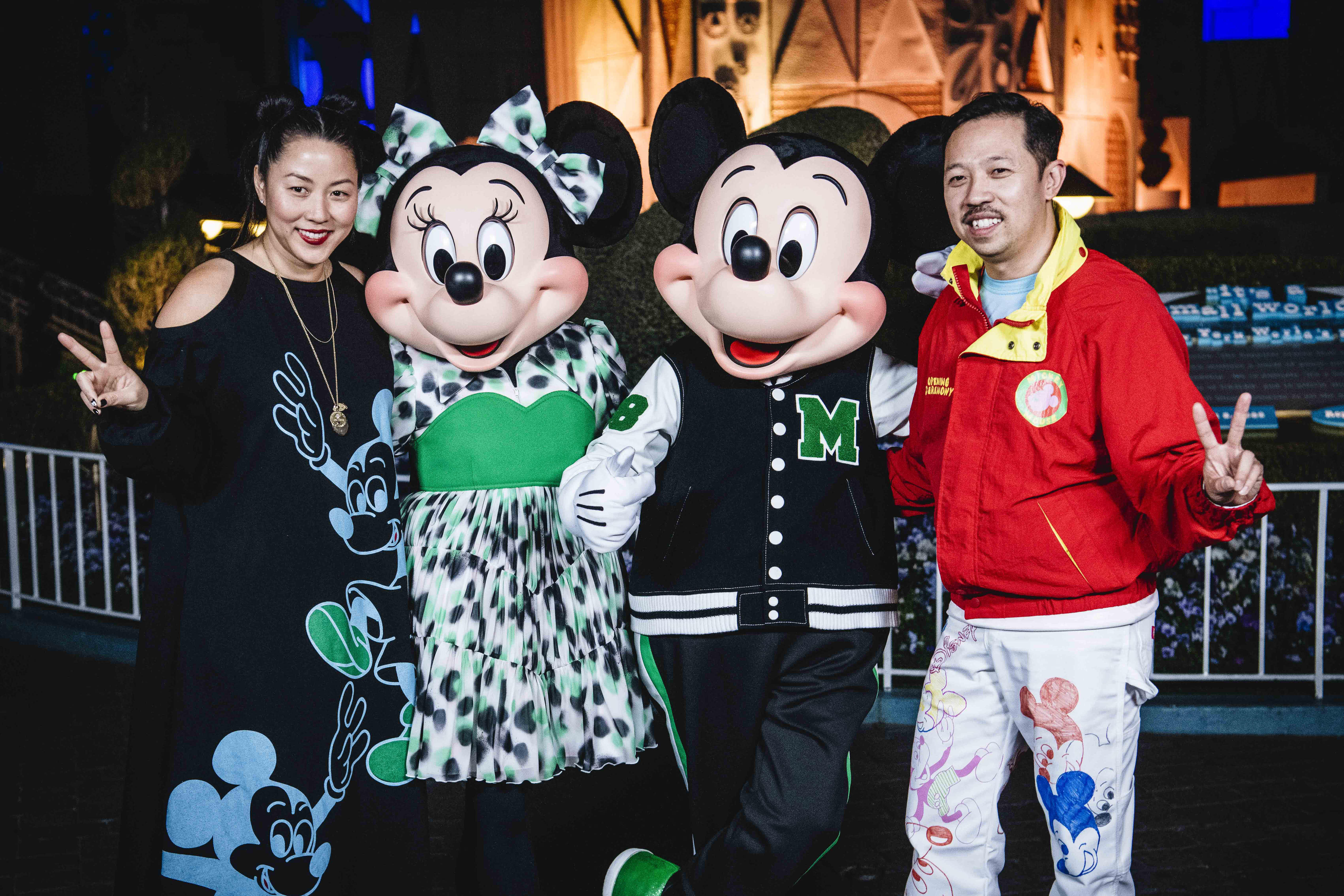 If you're a Mickey fanatic too, you can buy the first drop of the collection here!
Tagged: