let london producer jd. reid improve your mood with this killer mix
Made exclusive for i-D, it's all you need for a good time.
|
08 September 2017, 1:03pm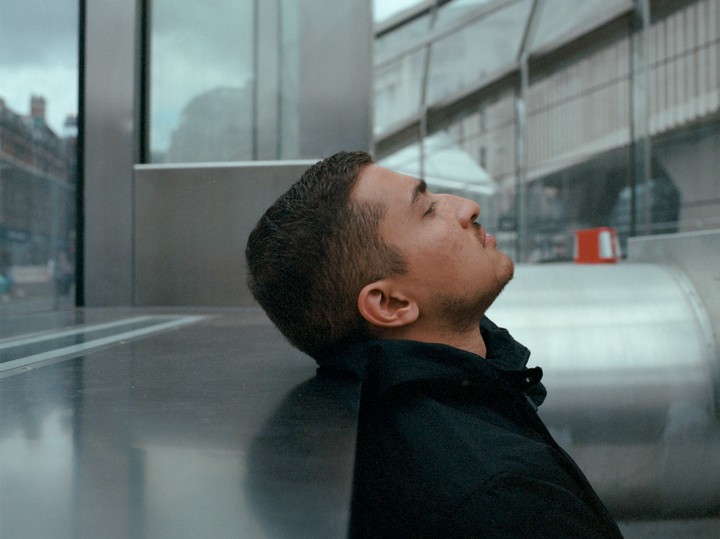 JD. Reid is the lowkey brilliant North London producer whose powerful new Calibrate EP, out now on Rinse, featured Kojey Radical, 808INK, Oscar Worldpeace, Hodgy from Odd Future, and Novelist. A strong line up if we ever saw one. The release emerged back in July, and followed up his D Double E featuring 2016 debut io EP, as well as production work with various artists including Mabel and what is arguably her greatest single, Finders Keepers.
To celebrate the end of a summer that had its ups and downs but was ultimately not bad in terms of soundtracks, JD has made us a bassy mix that goes hard and fast. With a heavy and very welcome dose of his own works (that Kendrick rework from his EDITS + BEATS VOL.2 release rules), the mix is as eclectic as the selector, making Ivy Lab, Dizzee, Gaslamp Killer, Rox FOE, and Lil Uzi Vert seem like one big happy family.
"When I started the project, there was not a clear plan," JD has said of his recent EP, "but the goal was to make sense of something abstract - and that, by definition, is to calibrate." Sounds to us like he's gone and done it again. Happy Friday!
Tracklist
JD. Reid - Landmines
JD. Reid - Prey (ft. Rocks FOE)
Dizzee Rascal - Space
LOFIMAKER - 发丘 Fa Qiu
Kendrick Lamar - Yah (JD. Reid Remix) (Kung Fu Kenny)
Compa - Broken Flute
JD. Reid - Long November
Rocks FOE - Nitty Gritty
Tek.Lun - Lettuce Pray
Playboi Carti - New Chopper (ft. A$AP Rocky)
JD. Reid - Breathe (ft. Kojey Radical)
JD. Reid - Chef (ft. Hodgy)
A$AP Ferg - East Coast (ft. Remy Ma)
Filthy Gears - Filthy Hoe Remix
Ivy Lab - Kalimba
Swindle - Villa Mimosa
j. robb - uber todas partes
Lil Uzi Vert - For Real
Gaslamp Killer - The Butcher (ft. Mophono)
Terror Danjah - Button Moon
Sir Spyro - Mud (ft. Capo Lee & D Double E) (JD. Reid Remix)
JD. Reid - Ready (ft. Novelist) / Roshi (ft. D Double E)