young thug won a vma for a video he never showed up for
Thugger claims he was not informed of his Best Editing win for "Wyclef Jean."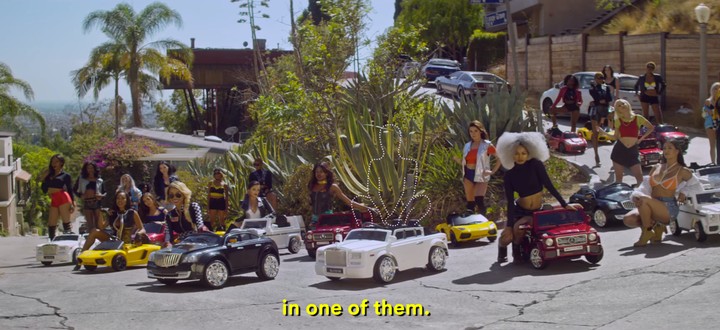 One of the most brilliant music videos of the year is for Young Thug's Jeffrey track "Wyclef Jean." No one was very surprised to see the visual win an MTV VMA for best editing on Sunday, except perhaps for Young Thug, who was apparently not informed of his win until around 4:44pm the following day.
Perhaps the organizers thought the rapper wouldn't show up to collect the award anyway, considering he never showed up for the original video. If he had, it might never have won the VMA in the first place.
Director Ryan Staake was given a $100,000 budget to create "Wyclef Jean," which begins with an unexpected message: "Hi," the screen reads. "This is Ryan Staake. I 'co-directed' this video with Young Thug." The next four minutes and 52 seconds are a postmodern metatextual testament to truth being stranger than fiction, or least more likely to win you a VMA. "Maybe that's the moral of the story: None of this matters," the screen reads at the end of the charming trainwreck. "This video cost $100,000 and the artist never showed up. But you're still watching... even though the song just ended. So I guess the video actually worked."
It's not like Thugger contributing nothing to the video. In taped audio of his planning session with Staake, the rapper can be heard requesting "kiddie cars" and "lots of bitches." It was also entirely Thug's idea to eat Cheetos in some DIY footage he sent Staake two months after the thing was shot. But it's not like he's taking all the credit anyway.